USC v. Bama game appears unlikely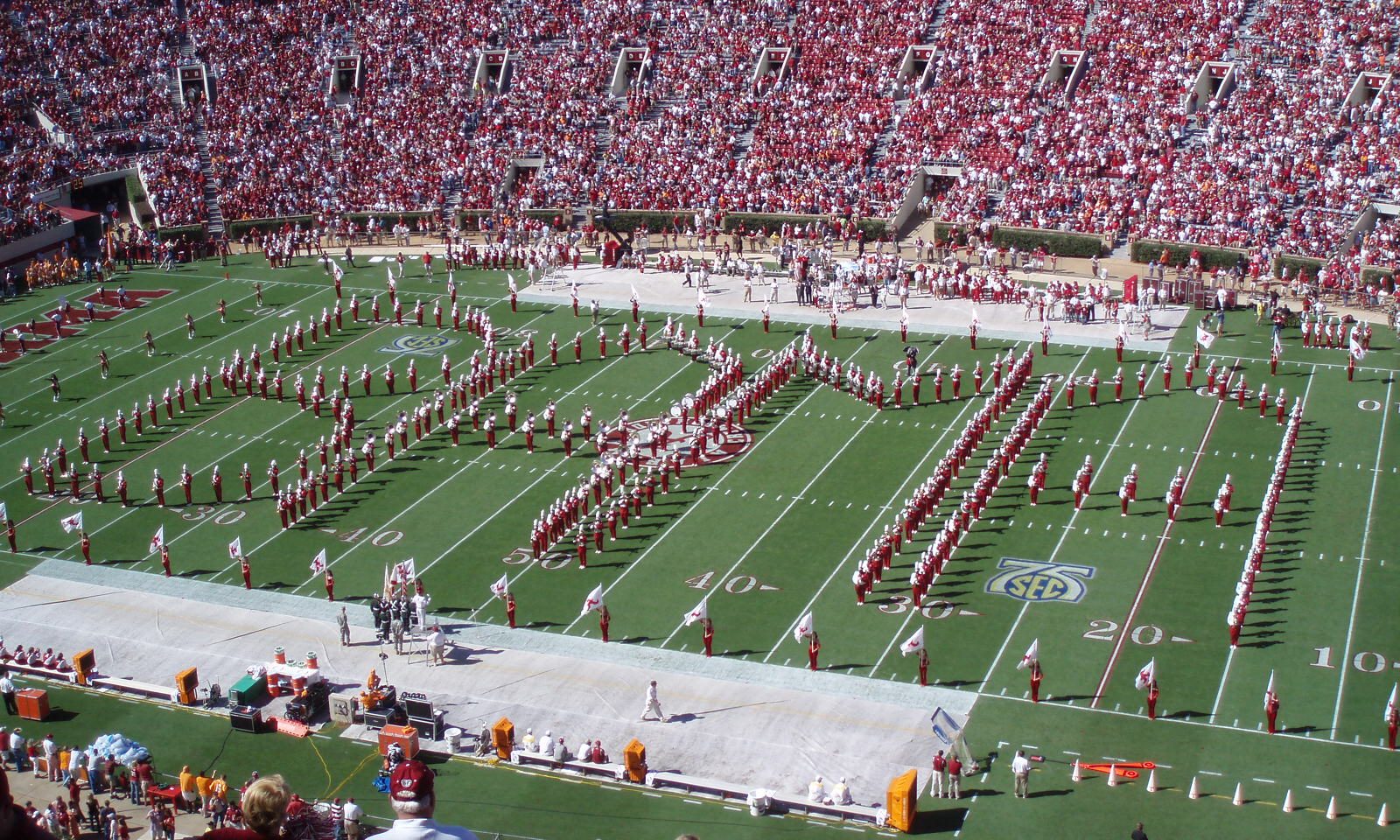 Wednesday, Fox Sports' Colin Cowherd reported that the University of Southern California football team will not play the University of Alabama on September 5 as had previously been scheduled.
Cowherd said on Twitter Tuesday that he was "told by two people I trust — USC v Alabama isn't happening. Trojans can't even practice in LA potentially for several months. This is why Bama already talking to other possible opponents. Not official but understood. Feeling now that Pac 12 football in spring — much more likely."
The move comes after California Governor Gavin Newsome (D) extended his ban on non-work gatherings of more than ten people through August. This means that a USC team that already was the preseason underdog to Alabama, would have to play the Tide with just four days of practice – a 21 practice day advantage for Nick Saban (248-65-1 with five national championships). USC head football Coach Todd Helton (40-22 with 0 national championships) is not eager to play the Tide after just four practices.
On Tuesday, ESPN's Paul Finebaum reported that Alabama athletics officials are in back channel negotiations with Texas Christian University if USC can't make the game. TCU faces the same predicament with their scheduled game with the University of California.
The California University System has already announced that there will be no students on campus this fall and the rest of the PAC-12 may follow. Cowherd is reporting that if there is a PAC-12 college football season in 2020 they may play only ten or eleven conference games, likely with no fans in the stands. The start of their football season may be delayed or even played starting in January.
On Thursday, ESPN reported that Alabama Athletics Director Greg Byrne told the NCAA's football oversight committee that every school should be able to set their own policies as to when to start football this fall.
"Our hope and plan right now is to play this fall with a full schedule and a full stadium," Byrne told ESPN's Laura Rutledge. "We will adjust if we need to, and based off of what the medical experts' guidance we get from them. If that happens, I know there's already been some stories out there from the NFL such (as) what a reduced capacity could look like to do social distancing at six feet apart. It would be a dramatic reduction in what your attendance would be."
"We're fortunate right now, we still have that opportunity to give it some time to see where we go with this and see where testing develops, see where the vaccines develop, see what therapeutic drugs develop," Byrne said. "Coach Saban and I have had a number of discussions about it: what do we need for the safety of our kids to be able to come back and be ready, be football ready at the SEC level? That's four at the very minimum but very likely six weeks of preparation to get ready. And so how you pull that all together when that comes to mid-July to late-July, we're gonna have to have some decisions made on what that looks like."
Football is by far the largest revenue generator for college athletics programs. The schools already lost all of their NCAA basketball season revenue and the loss of a football season would have tremendous impacts, not just on football, but across the whole spectrum of college athletics.
College football also has an enormous economic impact for college towns like Tuscaloosa and Auburn. The question for both the schools and for college towns is there a way for college football and the coronavirus to coexist this year? As of press time, COVID-19, the illness causes by the novel strain of the coronavirus, has killed 84,243 Americans.
(Original reporting by Fox Sports and ESPN contributed to this report.)
Sen. Doug Jones won't support SCOTUS nominee before Nov. 3 election
"Certainly, power grabs are not uncommon in our political system, but few are accompanied by such blatant hypocrisy as we are witnessing now," Jones said.
Sen. Doug Jones, D-Alabama, on Friday said he would not support any nominee to the U.S. Supreme Court before the outcome of the Nov. 3 election is determined. 
Speaking during a livestreamed briefing, Jones said that while Republicans appear to have enough votes to replace the late Justice Ruth Bader Ginsburg, he will not be a party to denying the people a voice in the process in the election of the next president "in just under 44 days." 
President Donald Trump said Saturday that he plans to nominate Amy Coney Barrett to replace Ginsburg, who on Friday became the first woman, and first Jewish person, to lie in state at the U.S. Capitol. 
Several Republicans who voiced opposition to President Barack Obama's nomination of Judge Merrick Garland to the Supreme Court more than 10 months before the 2016 election have reversed course, and now say they support Trump nominating a selection with election day just a little more than a month away. 
"Certainly, power grabs are not uncommon in our political system, but few are accompanied by such blatant hypocrisy as we are witnessing now," Jones said. "In fact, I believe that the level and intensity of hypocrisy being displayed by Senator McConnell and the president, with regard to the rush to confirm Justice Ginsburg's successor, is unmatched in the history of our constitutional government." 
Jones said what McConnell and other Republicans should be focusing on instead is getting another round of much-needed COVID-19 aid to small businesses and people impacted by the pandemic. 
"Rather than pushing this confirmation to the top of the Senate calendar, the majority leader should turn his focus instead to protecting the lives and livelihoods of the American people. We should pass a new bipartisan COVID-19 stimulus package to give Americans and businesses the relief that they desperately need, and that economists say if required to shore up the economy now," Jones said. 
Jones expressed concern as well for what medical experts are warning could be a new spike in COVID-19 nationwide. 
"There could be an even greater urgency, if our health care professionals' warnings come to pass," Jones said. "And that is as temperature drops and people go indoors that this virus spikes, and we see another surge." 
Asked why his opponent, Tommy Tuberville, won't debate Jones, he said, "It's pretty simple. He doesn't know what he's talking about."  
"He has no clue. He is Coach Clueless," Jones said. 
Jones noted that when asked recently on his thoughts on extending the John R. Lewis Voting Rights Act of 2020, Tuberville stumbled through an answer that indicated he wasn't sure what the Voting Rights Act was.
"He had no earthly idea," Jones said. 
Jones said Tuberville isn't going to debate him because Tuberville doesn't want to talk about issues.
"He doesn't want to talk about a plan. His plan is simply this: Whatever Donald Trump says, I'm good," Jones said, "and if Donald Trump says or does something that is not good, it's crickets coming from Coach Tuberville." 
Jones noted that after multiple news outlets, including Fox News, confirmed reporting that Trump had said disparaging things about veterans who died in combat, Tuberville has not spoken out against Trump's comments. 
Jennifer Griffin, senior national security correspondent for Fox News, reported that she has spoken to senior U.S. officials who backed up reporting by The Atlantic, and said Trump said of the Vietnam War "anyone who went was a sucker." 
"He has not said a thing about what was confirmed by Fox News about the president's comment," Jones said of Tuberville. "That's just disgraceful."