Alabama health officer: Numbers "are not headed in the right direction"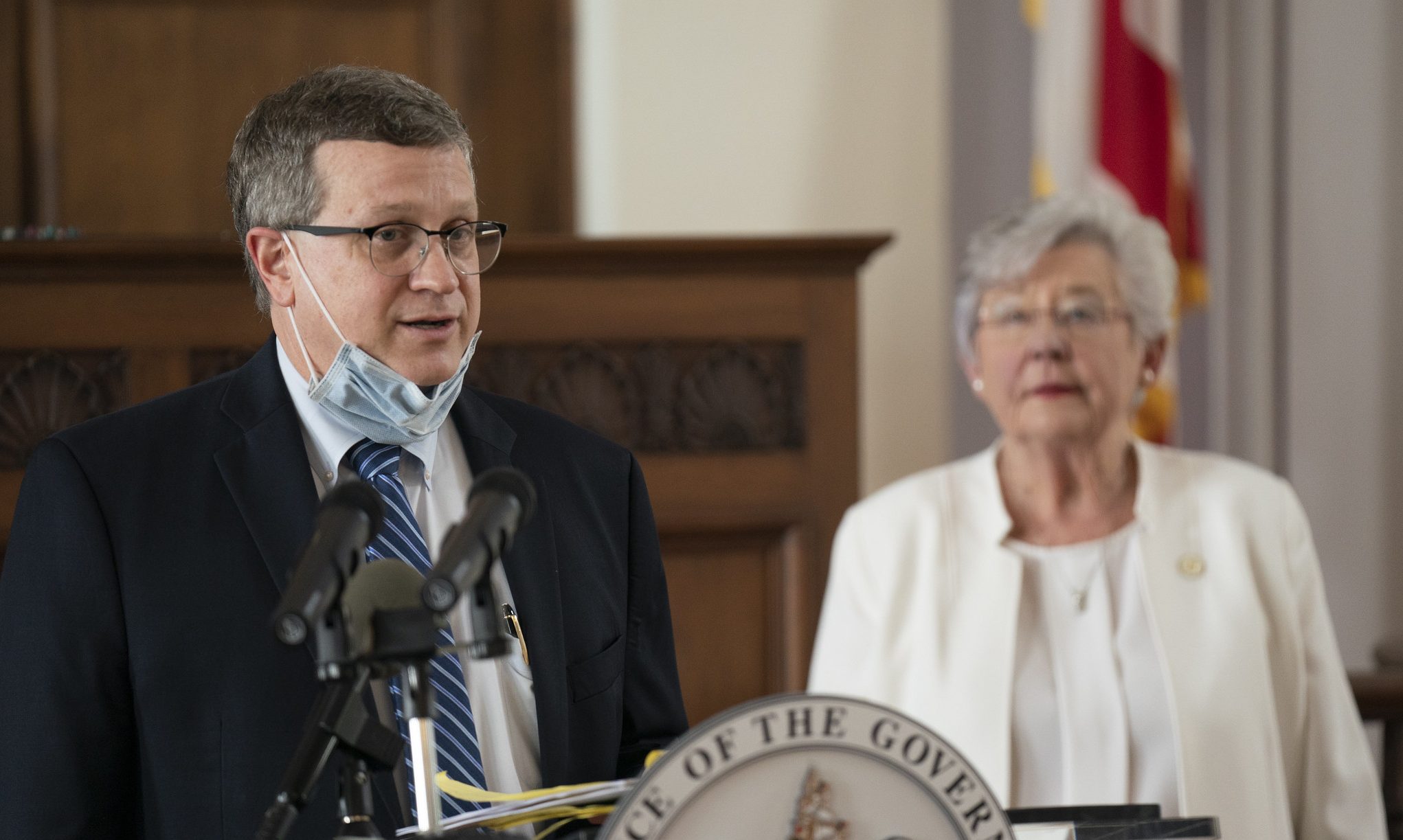 People must remain vigilant and careful as more businesses reopen and people return to more normal activity, Alabama's top public health officials say, because the threat from COVID-19 has not dissipated.
"I would say we're really concerned," said State Health Officer Dr. Scott Harris in an interview with APR. "The numbers are not headed in the right direction, especially in some parts of the state."
Harris pointed to the rising number of confirmed cases in Montgomery County and other areas of the state, and the high number of hospitalizations and rising death toll in Mobile County as remaining areas of concern.
Testing has increased across the state, Harris said, which is contributing in part to more positive cases being identified. By Sunday, more than 156,000 people had been tested in Alabama, up from 95,000 on May 1.
But the increase in testing, while it may explain rising case counts, does not explain stubbornly high hospitalization numbers and the rising death toll.
Over the last seven days, nearly 2,000 new COVID-19 cases have been confirmed in Alabama. On Thursday alone, the state reported more than 400 new cases for the first time, the largest single-day increase since the state confirmed its first case. Over the last week, seven- and 14-day averages of new reported cases have remained higher than any previous point.
Meanwhile, the percent of tests that are positive has remained relatively stable.
"This disease has not gone away," Harris said. "We're not out of the woods. We have got a long way to go."
As of Sunday afternoon, more than 11,700 people in Alabama have tested positive for the virus. At least 488 have died.
"There are clearly outbreaks that are going on, and we have a lot of concern about that," Harris said. "Mobile is still seeing a lot of patients. All of those are really worrisome."
Harris said as more businesses and other things reopen, people need to continue to adhere to social-distancing guidelines and good hygiene. Businesses should follow sanitation guidelines if they are open.
"We just need people to be really careful about following social distancing guidelines and good sanitation and hygiene, and stay at home when you're sick," Harris said. "The same messages we've been saying for months."
Staying at home, if you can, even if you're not sick, is still the best way to avoid contracting or spreading the virus. Many people who have the virus show no symptoms but are still able to infect other people.
Those who are particularly vulnerable — older people and those with underlying health conditions — should continue to stay at home.
If you do go out, avoid large crowds, stay at least six feet from other people and wear a mask. Wash your hands often and for at least 20 seconds with warm water and soap.
"These are the only tools we have, and we need people to pay attention to them," Harris said.
Jefferson County Health Officer, Dr. Mark Wilson, said in an interview that his biggest concern going forward is the variable of individual behavior.
"I think, by and large, the people that are in charge [of businesses and churches] are being very careful to follow guidelines and take all the precautions they possible can — short of not doing it in the first place," Wilson said. "But they cannot control someone doing something foolish. I think that's where I mainly am concerned."
Larger events — like church services, graduations and the like — pose a larger risk, Wilson said.
"I think the larger the event is, the more chances of either non-compliant people doing something they shouldn't do, or accidents occurring, just by the odds of it," Wilson said.
Both Wilson and Harris underscored the importance of wearing a mask or another face covering when leaving the home — not to protect you, but to protect other people.
"There might be a little bit of protection for you, but it's certainly not reliable," Wilson said. "It's mainly to protect other people."
If you do wear a mask, be sure to follow good practices for keeping your mask clean and removing it safely.
"What we're all banking on, across the whole state, is for people to understand that we're responsible for one another," Wilson said. "We have to do our part to be good citizens, good neighbors, to care about one another. If we can't get that, we're going to fail."
Flouting social-distancing guidelines, refusing to wear a mask and refusing to follow other good practices doesn't just affect one person.
"There are people that say, 'I'm willing to get sick. I'll take the risk,'" Wilson said. "That is not a thing. You're putting other people at risk."
Wilson said the risk will not go away anytime soon. It could take at least another year, if not longer, to get a working vaccine.
"I think one of our biggest challenges is that people are already sick and tired of all of this, and they really want it to go away," Wilson said. "Some people are just trying to wish it away. And I'm really worried about how we keep people motivated for many, many months."
Some have suggested that the summer heat and humidity will cause the virus to disappear. UAB infectious diseases expert, Dr. Mike Saag, an associate dean at the UAB School of Medicine, said that is wishful thinking.
Even if heat or humidity reduces the rate of transmission to some degree, which has not been proven, the virus will not disappear completely and is likely to return in the fall.
"It's not going to just disappear because of the heat," Saag said last week. "Sorry, that is not going to happen. It's going to be with us for the summer, or probably be with us into the winter, and it may be with us by this time next year. So, we need to get our heads around that and start making plans on how we're going to manage it and not let it control us.
That plan will include contact tracing and expanding testing even further, Saag said.
Harris said the Alabama Department of Public Health is working with federally qualified health centers across the state to increase available testing in more rural areas. But the state's lab and commercial labs across the state have struggled to get the reagents needed to perform tests.
Contact tracing is posing a big challenge, too. Harris said the state has moved staff to handle contact tracing, but will need to hire dozens, if not hundreds, more people to handle the load. And those they've already moved will eventually have to go back to their day jobs in the state's sexually transmitted diseases and tuberculosis divisions.
After moving staff around, Harris said the department has about 60 full-time ADPH staff working on contact tracing. They're also working to contract with outside call centers, school nurses and public health students who can help with contact tracing.
"But all that is contingent on if we're going to have the money," Harris said.
The state has been able to investigate positive cases, get in contact with those people and find out who they've been in contact with, and notify them that they may need a test and should isolate.
But the challenge has been "active monitoring," which involves contacting those people who are positive, regularly, for the next two weeks, or longer, to get an update on their condition. The state does not have the staff to do that part of contact tracing as things currently stand.
"We're doing the first two parts," Harris said. "We investigate every case. And then we do all the contact tracing and find out who's connected, and we touch base with them, or try to."
But after that, ADPH doesn't have the staff to keep up, Harris said.
"We don't have any more information on really any of these people after that [initial contact]," Harris said. "That's why it's been so hard to answer the question of the recovery rate because you have to do that active monitoring to know when people get well. … But that third part we have not been able to do because we've got 11,000 cases and each one of those cases has many contacts."
Over the last month, the Department of Public Health has received $5 million from the state to respond to COVID-19 and $8 million from a CDC grant. It has not yet received any money from the $1.8 billion in federal CARES Act funding for Alabama, which has been caught up in a legislative battle in Montgomery.
The Legislature will decide Monday what to do with the money.
"What we are looking at these other funds for is testing and tracing and other kinds of capacity building and responding when we have outbreaks," Harris said. "We'd love to do some more productive things with you know nursing homes testing."
Governor announces $100 million internet voucher program for students
The governor has allocated for the program $100 million of the state's $435 million in federal CARES act funds to help the state safeguard schools amid the growing spread of COVID-19.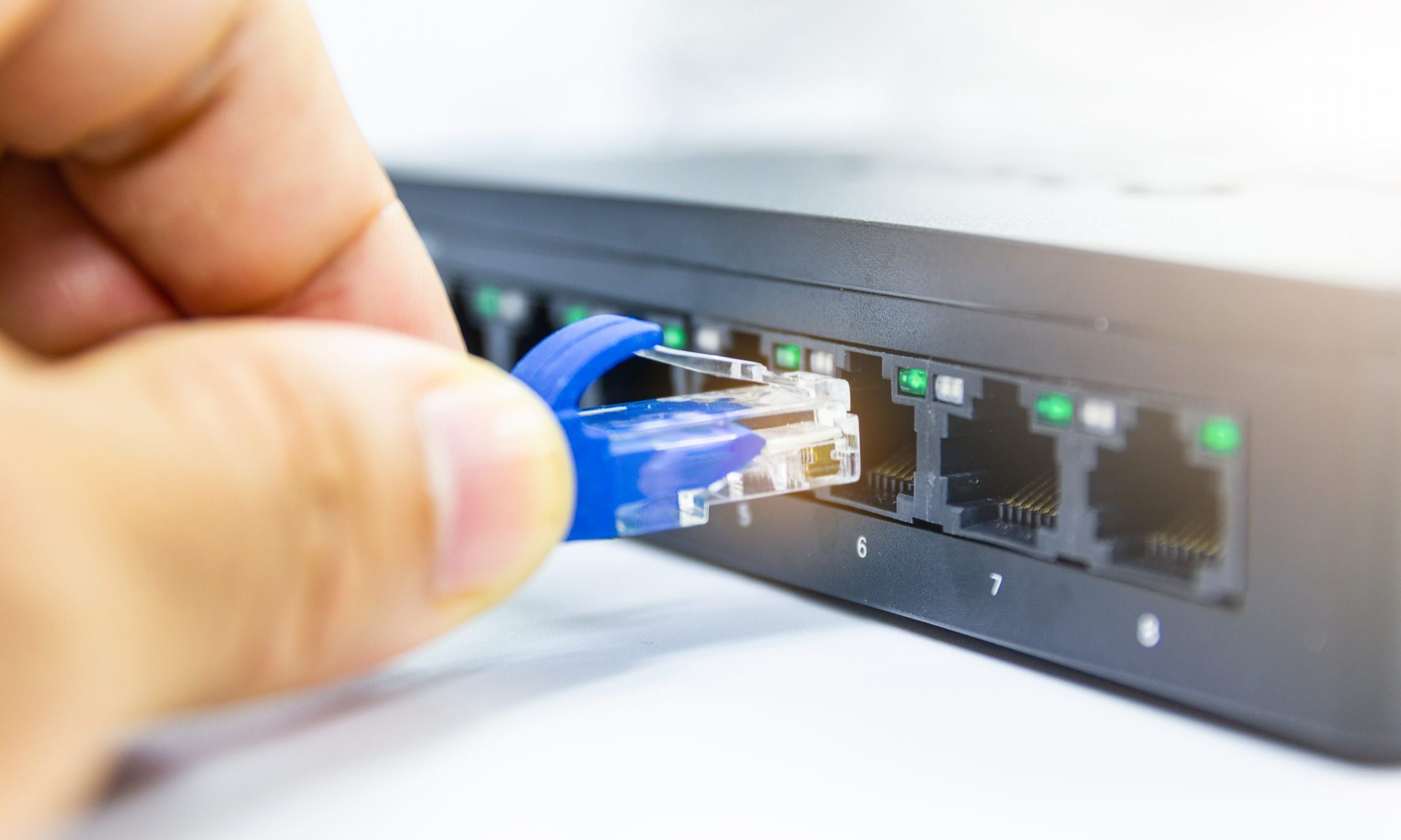 Gov. Kay Ivey on Friday announced a program to increase internet access for K-12 students for distance learning as the start of the new school year approaches. 
The project, called Alabama Broadband Connectivity (ABC) for Students, will provide vouchers for families of students who are eligible for free and reduced lunches "or other income criteria," according to a press release from Ivey's office. The vouchers will pay for equipment and services for high-speed internet from the fall through Dec. 31. 
Ivey has allocated for the program $100 million of the state's $435 million in federal CARES act funds to help the state safeguard schools amid the growing spread of COVID-19. 
The funds will be used to expand internet access by providing "equipment and service for broadband, wireless hot spots, satellite, fixed wireless, DSL, and cellular-on-wheels," according to Ivey's office. 
"Despite the upheavals in our lives during the past few months and at least into the near future, children must be able to continue their classroom instruction," Ivey said in a statement. "This funding will expand internet access to allow more students to access distance learning while creating smaller classes in schools that provide those options and will also ensure their safety during the pandemic. While I respect those districts that have elected to use remote learning, I fear that a slide will come by keeping our kids at home. These funds will bridge the gap until all students can get back into the classroom as soon as possible."
Families with children who receive free or reduced school lunch are to receive a mailed letter in August, and a website to assist Alabamians with questions as the program nears its launch can be found here.
"Once again, we are appreciative of the leadership and resources provided by Governor Ivey during this unprecedented time in our country's history. More than ever before, the immediate need for broadband infrastructure, devices, and connectivity are an integral part of providing Alabama students with a quality education," said Eric Mackey, Alabama superintendent of education, in a statement. "A huge part of evening the playing field to provide greater equity in educational services will come from closing the digital divide between varying Alabama communities. We still have a lot of work to do, but because of the resources provided by Gov. Ivey, we can head into what we know will be a challenging school year with greater optimism."  
The funds are to be administered by the Alabama Department of Economic and Community Affairs, which has partnered with Maryland-based CTC Technology & Energy for the project. 
"We have learned in the past several months that internet connectivity is a necessity for everything from education to healthcare and working remotely. I am pleased that Alabama is going to enter into this private-public partnership to make internet access available to those low-income households who cannot currently afford it. Economic status should not be a determining factor in receiving quality education, and it should not bar anyone from the ability to access vital online services," said Sen. Del Marsh, president pro tem of the State Senate, in a statement. "Although this is only a temporary solution, I am confident that it will be a bridge to a time when fiber is put in the ground and access to the internet and devices will become standard across Alabama."
According to Ivey's office, the plan was drafted with the input from the Broadband Working Group, a group Ivey announced the creation of on June 25, which is composed of legislators and industry experts who are to provide to guidance on the state's spending of $1.9 billion in CARES Act funds. 
"I appreciate the opportunity to be a part of Governor Ivey's working group to utilize federal funds in the CARES Act to provide broadband access to all Alabama students regardless of income. I think Governor Ivey has a good plan," said Rep. Randall Shedd, a member of the working group and a leader of the Rural Caucus. 
Mackey said last week that approximately half of the state's K-12 students will begin school by learning virtually for a period of time. A lack of internet connectivity in many homes is a major concern for school administrators who face the challenge of providing education to students when new coronavirus cases, hospitalizations and deaths continue to increase in Alabama.