Coleman says $3 trillion coronavirus relief bill promotes "a liberal agenda"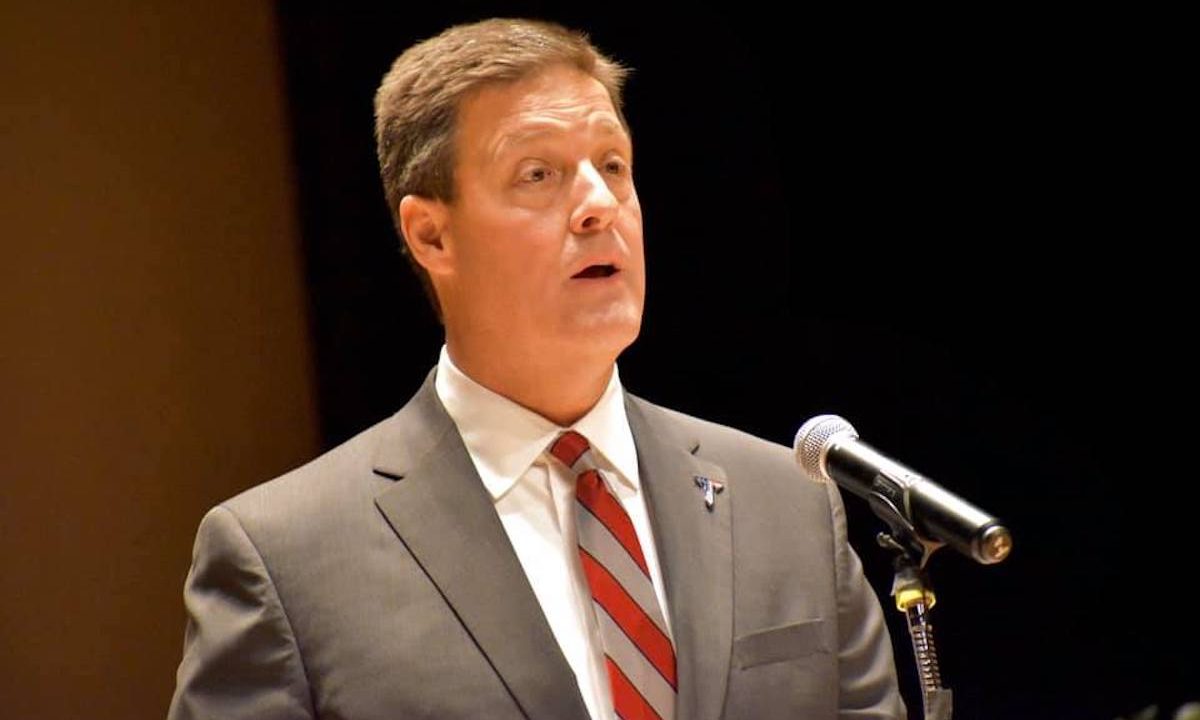 Republican 2nd Congressional candidate Jeff Coleman blasted the Democrats' Heroes Act and Speaker of the House Nancy Pelosi, D-California, for pushing a "liberal agenda" in the $3 trillion coronavirus stimulus bill.
"The Democrats have an old saying: 'never let a crisis go to waste,'" Coleman said in a statement. "Unfortunately, not even a global pandemic that has killed tens of thousands of Americans and decimated our country's economy can stop them from using this terrible time to try to push through funding for illegal immigrants, federal prisoner releases, and permanent voting changes. This November, Americans will see through this partisan sham and send Democrats packing."
Congressman Mike Rogers, R-Saks, called the bill, "Pelosi's Partisan Wish List."
According to Rogers, the bill includes anti-work provisions that hurt the economy; get out of jail free cards for prisoners; wholesale election law changes; wasteful spending; and incentives for illegal immigration.
Rogers voted against the bill, "To fight against Speaker Pelosi's socialist wishlist. As President Trump said, "America will never be a socialist country."
House Democrats passed the partisan bill, that was prepared without Republican input, and are pressuring Senate Republicans to consider a fifth coronavirus aid bill. Crafting an aid package that can pass the Senate, the House, and be signed into law by President Donald J. Trump (R) will be a difficult task.
Coleman is running in the July 14 Republican primary runoff against State Representative Barry Moore (R-Enterprise).
Jeff Coleman has been endorsed by the powerful Business Council of Alabama for the open seat.
The BCA is Alabama's exclusive affiliate to the U.S. Chamber of Commerce and the National Association of Manufacturers.
FarmPAC, the political action committee of the Alabama Farmers Federation, has also endorsed Jeff Coleman for the Second Congressional District.
Coleman and his wife Tiffany live in Dothan and have three daughters.
Jeff Coleman is Chairman of Coleman Worldwide Moving. He is a fifth-generation leader of the family-owned moving, storage, and transportation business that was established in 1914. Coleman Worldwide Moving is headquartered in southeast Alabama and is ranked as one of the top 30 largest private companies in the State of Alabama.
Coleman is one of the wealthiest people in the state. He was raised in Dothan, where he graduated from Northview High School, is an Eagle Scout, and was a member of the 1981 Football team that won the Alabama High School Football State Championship. He has a bachelor's degree from the University of Alabama and a Master's in Business Administration from Troy University in Dothan.
Coleman is a 2011 Graduate of Leadership Alabama and a 2015 Graduate of the Air War College National Security Forum. Jeff served two terms as the Civilian Aide to the Secretary of the Army for Alabama.
Congressional District 2 includes Autauga, Barbour, Bullock, Butler, Coffee, Conecuh, Covington, Crenshaw, Dale, Elmore, Geneva, Henry, Houston and Pike counties as well as portions of Montgomery County. Incumbent Martha Roby (R-Alabama) is not seeking another term in Congress.
Incumbent Congresswoman Martha Roby (R-Montgomery) chose not to seek re-election.
The winner of the Republican primary runoff will face Democrat Phyliss Harvey-Hall in the November election.
Sewell votes in favor of National Apprenticeship Act
The bill would invest more than $3.5 billion to create nearly one million new apprenticeship opportunities.
Congresswoman Terri Sewell, D-Alabama, last week voted in favor of the National Apprenticeship Act, legislation to reauthorize the National Apprenticeship Act for the first time since its enactment in 1937.
The new National Apprenticeship Act will create one million new apprenticeship opportunities over the next five years. Registered apprenticeships provide workers with paid, on-the-job training, and are the nation's most successful federal workforce training program.
"As a long-time supporter of expanding registered apprenticeships, I am thrilled to support today's legislation to provide 1 million new apprenticeship opportunities over five years," Sewell said. "Our Nation is facing the worst economic downturn since the Great Depression and estimates show that more than 7 million of the pandemic's job losses will be permanent. We need bold investments like those in the National Apprenticeship Act to accelerate the economy and help get the American people back to work in stable, good-paying jobs of the future."
The bill invests more than $3.5 billion over the next five years.
The act establishes a $400 million grant program to support the expansion of apprenticeship opportunities, including pre-apprenticeships and youth apprenticeships, which will increase $100 million annually to reach $800 million by 2025.
The legislation also codifies and streamlines standards for registered apprenticeship, youth apprenticeship and pre-apprenticeship programs to make it easier for both apprentices and employers to participate in high-quality apprenticeships and codifies the Department of Labor's Office of Apprenticeship.
It directs the office to convene industry leaders, labor organizations, educators and others to expand apprenticeships into new occupations and sectors.
Supporters say the bill could yield $10.6 billion in net benefits to U.S. taxpayers in the form of increased tax revenue and decreased spending on public-assistance programs and unemployment insurance, and that nothing is more effective at breaking the cycle of poverty than a well-paying full-time job.
Sewell is about to enter her sixth term representing Alabama's 7th Congressional District.