Coleman says $3 trillion coronavirus relief bill promotes "a liberal agenda"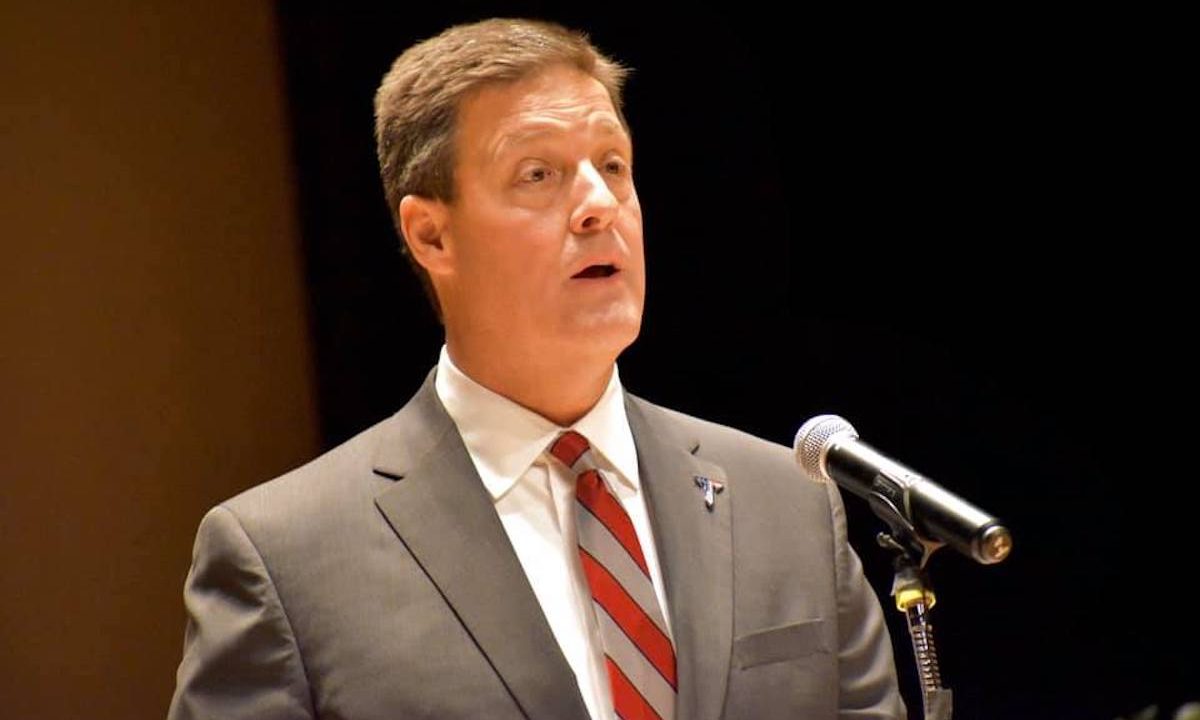 Republican 2nd Congressional candidate Jeff Coleman blasted the Democrats' Heroes Act and Speaker of the House Nancy Pelosi, D-California, for pushing a "liberal agenda" in the $3 trillion coronavirus stimulus bill.
"The Democrats have an old saying: 'never let a crisis go to waste,'" Coleman said in a statement. "Unfortunately, not even a global pandemic that has killed tens of thousands of Americans and decimated our country's economy can stop them from using this terrible time to try to push through funding for illegal immigrants, federal prisoner releases, and permanent voting changes. This November, Americans will see through this partisan sham and send Democrats packing."
Congressman Mike Rogers, R-Saks, called the bill, "Pelosi's Partisan Wish List."
According to Rogers, the bill includes anti-work provisions that hurt the economy; get out of jail free cards for prisoners; wholesale election law changes; wasteful spending; and incentives for illegal immigration.
Rogers voted against the bill, "To fight against Speaker Pelosi's socialist wishlist. As President Trump said, "America will never be a socialist country."
House Democrats passed the partisan bill, that was prepared without Republican input, and are pressuring Senate Republicans to consider a fifth coronavirus aid bill. Crafting an aid package that can pass the Senate, the House, and be signed into law by President Donald J. Trump (R) will be a difficult task.
Coleman is running in the July 14 Republican primary runoff against State Representative Barry Moore (R-Enterprise).
Jeff Coleman has been endorsed by the powerful Business Council of Alabama for the open seat.
The BCA is Alabama's exclusive affiliate to the U.S. Chamber of Commerce and the National Association of Manufacturers.
FarmPAC, the political action committee of the Alabama Farmers Federation, has also endorsed Jeff Coleman for the Second Congressional District.
Coleman and his wife Tiffany live in Dothan and have three daughters.
Jeff Coleman is Chairman of Coleman Worldwide Moving. He is a fifth-generation leader of the family-owned moving, storage, and transportation business that was established in 1914. Coleman Worldwide Moving is headquartered in southeast Alabama and is ranked as one of the top 30 largest private companies in the State of Alabama.
Coleman is one of the wealthiest people in the state. He was raised in Dothan, where he graduated from Northview High School, is an Eagle Scout, and was a member of the 1981 Football team that won the Alabama High School Football State Championship. He has a bachelor's degree from the University of Alabama and a Master's in Business Administration from Troy University in Dothan.
Coleman is a 2011 Graduate of Leadership Alabama and a 2015 Graduate of the Air War College National Security Forum. Jeff served two terms as the Civilian Aide to the Secretary of the Army for Alabama.
Congressional District 2 includes Autauga, Barbour, Bullock, Butler, Coffee, Conecuh, Covington, Crenshaw, Dale, Elmore, Geneva, Henry, Houston and Pike counties as well as portions of Montgomery County. Incumbent Martha Roby (R-Alabama) is not seeking another term in Congress.
Incumbent Congresswoman Martha Roby (R-Montgomery) chose not to seek re-election.
The winner of the Republican primary runoff will face Democrat Phyliss Harvey-Hall in the November election.
Alabama Democratic Party: Mitch McConnell, Senate GOP are playing politics at the expense of families
The Alabama Democratic Party this week released a statement blaming Senate Majority Leader Mitch McConnell, R-Kentucky, and Senate Republicans for the inability of the two parties to come together to pass a bipartisan coronavirus aid bill before adjourning for the August recess.
"We are furious. You should be too. Mitch McConnell and Senate Republicans are once again playing politics at the expense of Alabama families," the Alabama Democratic Party wrote in an email to its donors and supporters. "Mitch McConnell waited over two months after the House of Representatives passed the HEROES Act to begin negotiations on a new relief package. He knew full well that many of the programs that Americans have relied on during this crisis would expire at the end of July. Now, many Alabama families are in dire straits and facing evictions. As Senator Doug Jones said, 'this is completely inexcusable.'"
Negotiations on a deal failed Thursday night, and Trump responded to the impasse by passing a series of executive orders to extend benefits for the unemployed and provide a break from payroll taxes.
"The President's executive order is a thinly veiled attempt to fulfill his promise of cutting Medicaid and privatizing Social Security," the Alabama Democrats responded to the President's actions. "His payroll tax collection moratorium also leaves open the possibility that the taxes may need to be paid in a lump sum next year. We need a bipartisan solution from the Senate, not political stunts, and hollow executive orders."
House Democrats wanted a $3.4 trillion stimulus while the Republicans want to limit it to just $1 trillion.
"Tell Senate Republicans to extend unemployment benefits to 600 dollars weekly by signing our petition," the Alabama Democratic Party wrote. "Alabama workers, displaced by the pandemic, should be able to provide for their families and pay their bills. Tell Mitch McConnell to quit playing games and act now."