Opinion | Alabama House Members answer the call to duty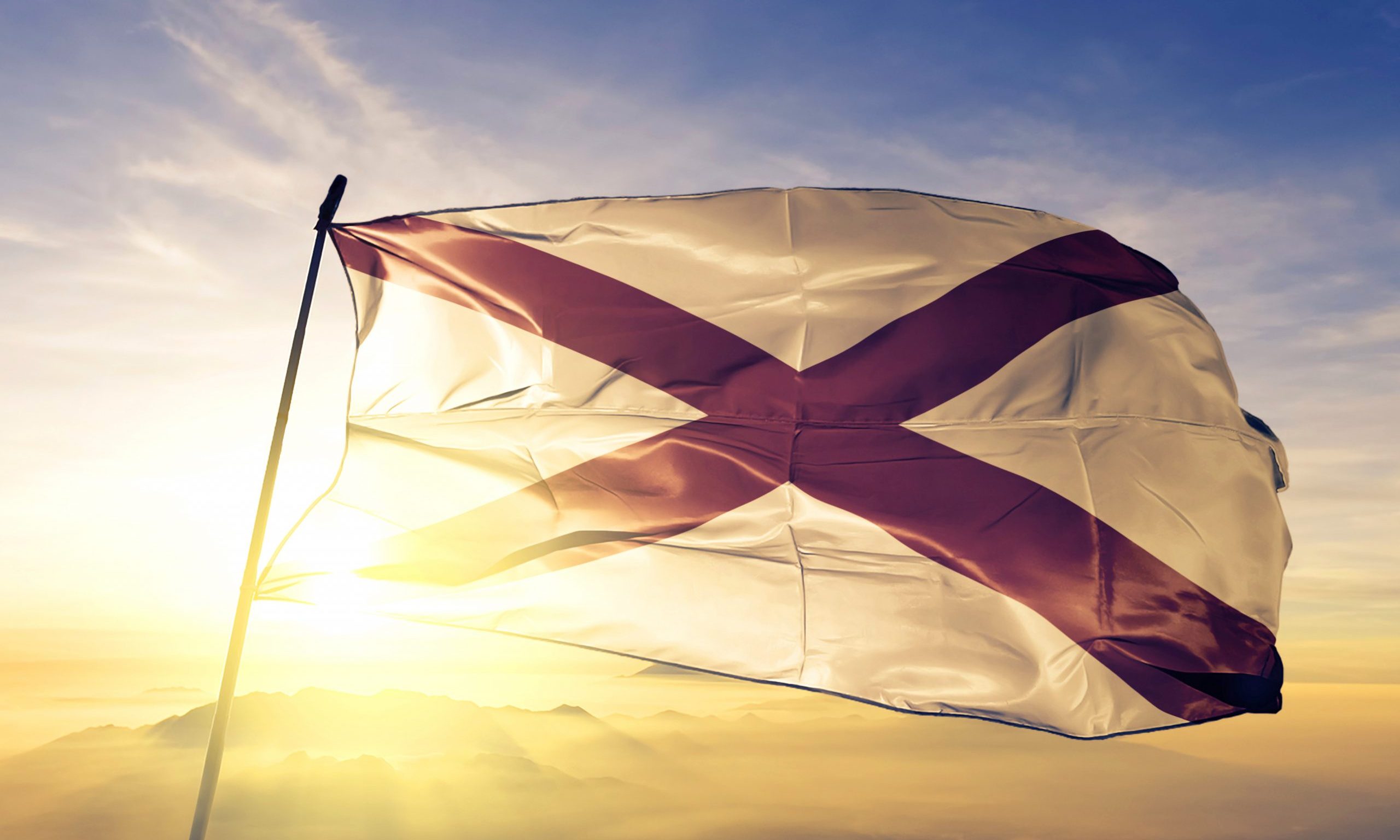 When the Legislature convened its 2020 regular session in February, Alabama enjoyed record-low unemployment and record-high revenues in our state budgets.
Pay raises for educators and state employees were foregone conclusions, unprecedented improvements in mental health services offered to Alabamians were being passed, and new and expanded education programs were on the table.
But as legislators returned to Montgomery from the mandatory COVID-19 shutdown period — a little less than three months removed from the session's start — an entirely new landscape greeted us.
Our record-high employment numbers have turned into record-high applications for unemployment benefits, and our state revenues have been negatively impacted by an economy gone sour.
But Alabamians have always risen to meet a challenge, and I am confident that the historic economy that our state once enjoyed can be rebuilt and made even stronger.
All of us who serve in the House of Representatives have publicly offered ourselves as leaders in our communities and our state, and as Alabama continues its journey on the path back to normalcy, it is important us to lead the way. We cannot expect average Alabamians to feel safe and confident in returning to work and resuming their jobs if the men and women they elect to represent them in Montgomery are not willing to do the same.
So on May 4, we convened at the Alabama State House to resume the regular session and complete the tasks that remained before us.
Our members came from the Tennessee Valley, the Gulf Coast region, and dozens of cities, towns, and crossroads in between, and we took important steps to safeguard their health in a cramped and aged State House where proper social distancing is difficult at best.
House members were required to wear face masks in all public areas, and once they entered the building, they proceeded directly to their personal offices to await the gavel to fall each meeting day.
In order to accommodate the House members at safe distances, only a handful were able to sit at their desks in the House Chamber while the others were spread across the spectators' gallery and an adjacent overflow room and cast voice votes by microphone.
With one exception House Democrats boycotted the session and cited on-going concerns over the potential spread of COVID-19 as their reason, which was certainly their right.
I do want to commend State Rep. Rod Scott, D – Fairfield, the ranking minority member of the education budget-writing committee, for being the lone member of his party to attend the remainder of the session. His input was valuable, and his participation was much appreciated.
In addition, social distancing and health concerns prompted us to take the unusual step of closing access to the State House to the public, lobbyists, and other visitors, but video streaming of every public meeting was made available on the Internet..
Drafting responsible and prudent General Fund and Education Trust Fund budgets that accurately reflect the current economic climate is the Legislature's only constitutional obligation and became our highest priority.
By approving Alabama's spending plans now, rather than waiting until later in the year, many local systems avoided unnecessarily pink-slipping their non-tenured teachers, plans for the coming school year could take shape, and state agencies could begin implementing the adjustments in services that COVID-19 will likely demand.
We were also able to craft balanced budgets because budgeting and spending reforms enacted over the past decade have ensued that several hundred million dollars remain accessible and available in times of crisis, so Alabama is better prepared than many other states to weather this economy.
General Fund Chairman Steve Clouse, R – Ozark, and Education Trust Fund Chairman Bill Poole, R – Tuscaloosa, worked hard to assemble budgets that are fiscally-responsible, conservative, and disciplined.
Because of federal mandates and rulings in on-going lawsuits over state prison conditions, General Fund spending increased by 7.5% under the budget that was signed by the governor, but the increase was dramatically less than originally expected when the Legislature first convened in February.
The $7.2 billion Education Trust Fund budget that was approved included new funding for our award-winning "First Class" Pre-Kindergarten program and the reading and literacy initiatives. Additional dollars were also appropriated to help school systems absorb the loss of local revenues due to the Coronavirus.
Lawmakers also approved a $1.25 billion bond issue for school construction, which is the state's largest capital improvement investment in history and the first in more than a decade. The bond issue will provide money to every city and county K-12 school system and to two- and four-year colleges and was made possible by retiring old debts and taking advantage of today's historically-low interest rates.
Public officials at all levels of government are often subject to criticism, and I will admit it is often well-deserved, but they should also be recognized for jobs well done.
The men and women who participated in the unusual, extraordinary, and unforgettable final week of the 2020 regular session put their responsibilities ahead of their own health concerns and answered the call to duty. They stood tall when Alabama needed them most.
The members of the House of Representatives are some of the finest people I have ever known, and serving with them reinforces my confidence that Alabama's best days still remain ahead of us.
Print this piece
Opinion | With COVID-19 policy, don't blame your umbrella. The rain got you wet
Monica S. Aswani, DrPH, is an assistant professor of health services administration and Ellen Eaton, M.D., is an assistant professor of infectious diseases.
Editor's note: The opinions expressed in this perspective are those of the authors.
---
As states re-open for business, many governors cite the devastating impact of physical distancing policies on local and state economies. Concerns have reached a fever pitch. Many Americans believe the risk of restrictive policies limiting business and social events outweighs the benefit of containing the spread of COVID-19.
But the proposed solution to bolster the economy — re-opening businesses, restaurants and even athletic events — does not address the source of the problem.
A closer look at the origins of our economic distress reminds us that it is COVID-19, not shelter-in-place policy, that is the real culprit. And until we have real solutions to this devastating illness, the threat of economic fallout persists.
Hastily transitioning from stay-at-home to safer-at-home policy is akin to throwing away your umbrella because you are not getting wet.
The novelty of this virus means there are limited strategies to prevent or treat it. Since humans have no immunity to it, and to date, there are no approved vaccines and only limited treatments, we need to leverage the one major tool at our disposal currently: public health practices including physical distancing, hand-washing and masks.
As early hot spots like New York experienced alarming death tolls, states in the Midwest and South benefited from their lessons learned.
Indeed, following aggressive mandates around physical distancing, the number of cases and hospitalizations observed across the U.S. were initially lower than projected. Similarly, the use of masks has been associated with a reduction in cases globally.
As the death toll surpasses 100,000, the U.S. is reeling from COVID-19 morbidity and mortality. In addition, the U.S. has turned its attention to "hot spots" in Southern states that have an older, sicker and poorer population. And to date, minority and impoverished patients bear the brunt of COVID-19 in the South.
Following the first COVID-19 case in Alabama on March 13, the state has experienced 14,730 confirmed cases, 1,629 hospitalizations and 562 deaths, according to health department data as of Monday afternoon.
Rural areas face an impossible task as many lack a robust health care infrastructure to contend with outbreaks, especially in the wake of recent hospital closures. And severe weather events like tornadoes threaten to divert scarce resources to competing emergencies.
Because public health interventions are the only effective way to limit the spread of COVID-19, all but essential businesses were shuttered in many states. State governments are struggling to process the revenue shortfalls and record surge in unemployment claims that have resulted.
The Coronavirus Aid, Relief and Economic Security Act, or CARES Act, allocated $150 billion to state governments, with a minimum of $1.25 billion per state. Because the funds were distributed according to population size, 21 states with smaller populations received the minimum of $1.25 billion.
Although states with larger populations, such as Alabama and Louisiana, received higher appropriations in absolute terms, they received less in relative terms given their COVID-19 related medical and financial strain: the CARES Act appropriations do not align resources with state need.
As unemployment trust funds rapidly deplete, these states have a perverse incentive to reopen the economy.
Unemployment claimants who do not return to work due to COVID-19 fears, per the Alabama Department of Labor, can be disqualified from benefits, perpetuating the myth of welfare fraud to vilify those in need.
The United States Department of Labor also emphasized that unemployment fraud is a "top priority" in guidance to states recently.
Prematurely opening the economy before a sustained decline in transmission is likely to refuel the pandemic and, therefore, prolong the recession. Moreover, it compromises the health of those who rely most heavily on public benefits to safely stay home and flatten the curve.
Some would counter this is precisely why we should reopen — for the most vulnerable, who were disproportionately impacted by stay-at-home orders.
The sad reality, however, is that long-standing barriers for vulnerable workers in access to health care, paid sick leave and social mobility pre-date this crisis and persist. And we know that many vulnerable Americans work on the frontlines of foodservice and health care support where the risk from COVID-19 is heightened.
A return to the status quo without addressing this systemic disadvantage will only perpetuate, rather than improve, these unjust social and economic conditions.
COVID-19 has exposed vulnerabilities in our state and nation, and re-opening businesses will not provide a simple solution to our complex economic problems.
No one would toss out their umbrella after several sunny days so why should America abandon public health measures now? After all, rain is unpredictable and inevitable just like the current COVID-19 crisis.
The threat of COVID-19 resurgence will persist until we have effective preventive and treatment options for this novel infectious disease.
So let's not blame or, worse, discard the umbrella. Instead, peek out cautiously, survey the sky and start planning now to protect the vulnerable, who will be the first to get wet.
Print this piece