We weren't ready for mental, physical toll of COVID-19, experts say — and it's not over yet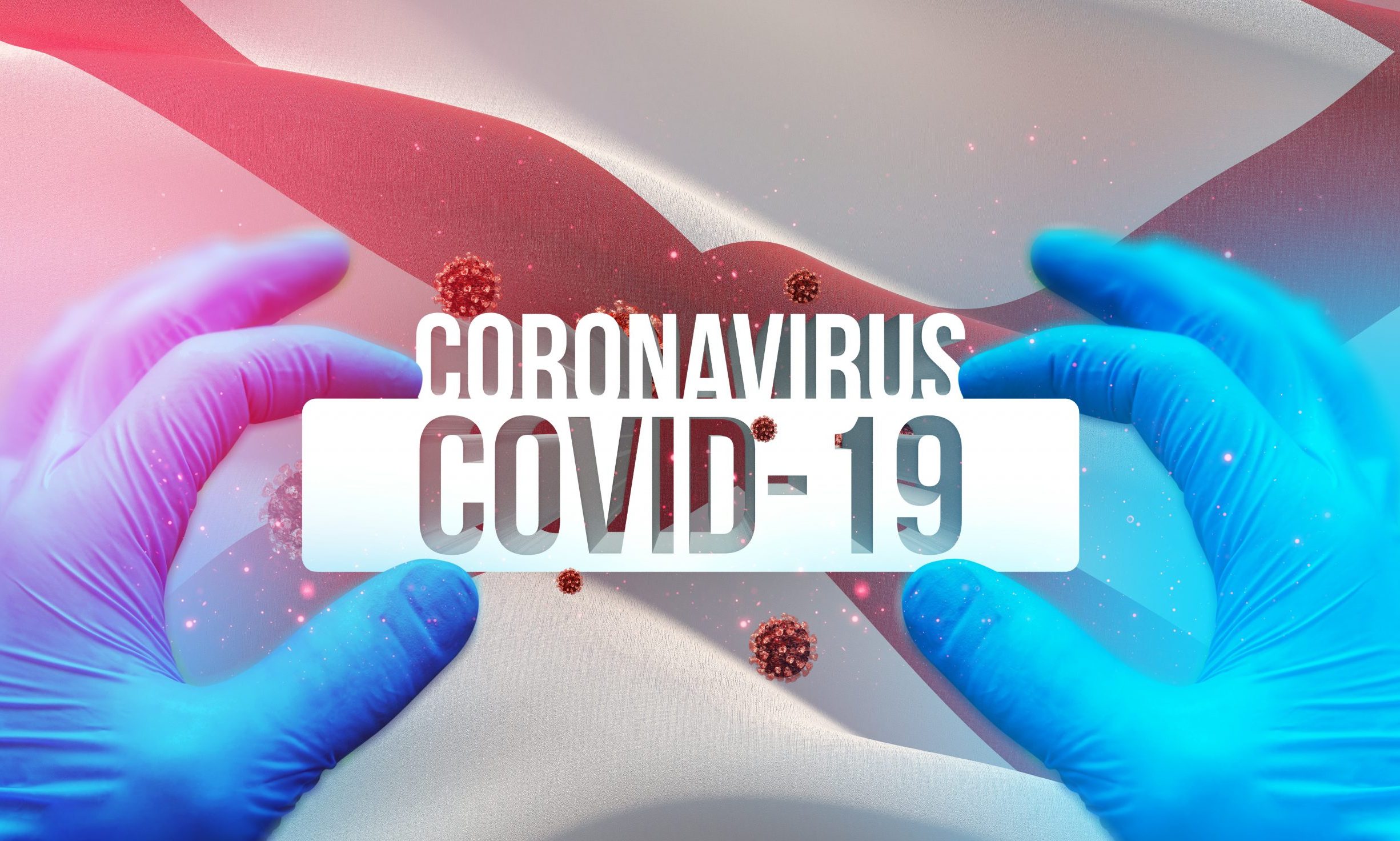 When Dr. Ken Duckworth learned that a reporter interviewing him was from Alabama, the first thing he thought of was college football. 
"The absence of college football is not a mental health problem, but it takes away one of my favorite things in life," said Duckworth, chief medical officer at the National Alliance on Mental Illness and a professor at Harvard University's Medical School. 
For many, the COVID-19 outbreak is impacting people through the loss of favorite rituals and events, and for young people, the loss of opportunity, Duckworth said. 
There's also concern that the nationwide mental health field, and the ability to test and conduct contact tracing, aren't yet up to the task of a second or third round of COVID-19, Duckworth and medical experts said recently. The toll on mental and physical health from the virus has been great, and it isn't over yet, he said. 
Testing will have to improve if states are to control any future waves of COVID-19 as many reopen and residents begin to head back out into workplaces and social events, according to infectious disease experts who spoke during a live-streamed press briefing Tuesday, hosted by the Infectious Disease Society of America. 
Since the first cases of COVID-19 infection were identified in the U.S. in January there have been about 1.5 million confirmed cases across the country and about 90,000 deaths, said Dr. Preeti Malani, Chief Health Officer at the University of Michigan, professor of medicine of Infectious Diseases at the university and an Infectious Diseases Society of America fellow. 
"And of course we don't know the actual numbers. They're probably many folds higher because of challenges early on with testing and asymptomatic infection," Malani said. 
Malani said that everyone is worried about a second and potentially third wave, but that physicians also accept that coronavirus is something we're all going to have to live alongside as we try to get back to some normalcy. It will be about trying to control outbreaks and the most vulnerable among us, she said, especially those in prisons and jails, nursing homes and who work in close contact with others, such as meat-packing plants. 
"My hope is that we can try to share responsibility in this situation, where my behavior affects everyone else around me," Malani said. 
The issue will come down to testing, she said, so that cases don't go undiagnosed and allow a person to spread the deadly virus widely. 
Dr. Leonard Mermel, professor of medicine at Brown University, director of the Department of Epidemiology and Infection Control at Rhode Island Hospital and another Infectious Diseases Society of America fellow, said during the briefing that health experts are learning by looking at cities that tried to open too quickly without the capacity to control future outbreaks. 
"We have to be particularly careful about our highest-risk individuals," Mermel said. "I would also add homeless individuals into that population." 
Mermel also said that the public health infrastructure at the state and federal level "has been pretty much decimated over the last several decades in our country." 
The country needs to ensure state and local health departments have the resources necessary to do the testing and contact tracing to track those who've been exposed "to try to contain things quickly before it gets out of hand." 
In Alabama, the number of new COVID-19 cases, hospitalizations and deaths continue to rise, and state public health officials are working to hire many more contact tracers. Testing, while it has increased in recent weeks, still isn't as broad statewide as medical experts believe is needed to fully see the problem and prevent the virus's spread.
For many, the uncertainty of what may happen, of the probable loss of something due to coronavirus, can impact a person's mental health,  Duckworth said. 
"Goals, proms, friendships, and of course the remote possibility that you might lose somebody you love, which is also a real risk," he said. 
One in five Americans had a mental health diagnosis before the COVID-19 pandemic, Duckworth said, and the U.S. was already in a suicide and drug overdose death crisis before the first coronavirus case in the country was confirmed. 
Mental health professionals are now working nearly entirely via telemedicine, where they meet with patients via videoconference on laptops and phones, Duckworth said. He doesn't know a single provider who's met with a patient in person in their office since the crisis began. 
"Mental health is not a quick-moving team, and they know that there's gonna be trauma effects, first responder effects, health care worker trauma," Duckworth said. "This is not a quick hit. The challenge is, of course, that as demand continues to increase, how do we help with supply?"
Duckworth said the mental health field hasn't yet done enough to grow the supply of providers to meet the needs during this unprecedented health crisis. 
But one thing is clear, he said. The switch to teletherapy has been quick and broad. 
"Everybody is getting experience in tele-treatment, teletherapy and telepsychiatry and almost everybody likes it. Patients show up on time. They don't have to drive. They don't have to pay for parking. It's interesting," Duckworth said. 
With the growth of telemedicine during the coronavirus pandemic comes the concern, however, that for many lower-income people, especially in rural areas, there's not the same access to the Internet, laptops and smartphone technology needed to get the care. Even flips phones can work in some cases, Duckworth said, but there are other unknowns. 
Will mental health care provided through things like flip phones continue to be covered by insurance providers and employers as the health crisis continues to impact the economy? 
"The question is, will the universities and other big employers want to foot the bill to make it easier for people who have commercial insurance to get that kind of access?" he said. "And that's a question that is an unknown, because those businesses are going to be facing new pressures." 
Duckworth also had advice for people who may be experiencing the stress and anxiety of living through such a difficult time. 
"First of all, take care of your own self. Not everybody needs a therapist," Duckworth said. Get exercise, don't use substances to excess, and put down all media after dinner, he said. 
"Talk to people. Stay connected. Don't be a loner. Connect with cousins. Zoom calls with nieces and nephews. Really work the family, friendship angle. Really work it," Duckworth said. 
But for those who may be having trouble functioning, or who are having active thoughts about harming oneself, Duckworth said they should reach out to medical professionals or help. 
"We are all in this together," he said. "It's giant test of resilience, and we weren't ready for this pandemic. I don't think that's very controversial. In terms of our response and psychologically. People hadn't been stressed in this way." 
The two infectious disease experts had advice for the public as states continue to reopen more segments of public life and commerce. 
"Ramping down was pretty easy," Malani said. "Although it didn't feel like it at the time, we basically flipped the switch. Reopening is going to be much more complicated." 
Employers should make certain workers aren't coming in sick, she said, cleaning protocols should be strengthened and there should be strong guidelines for the wearing of personal protective equipment such as masks and gloves. 
"Memorial weekend is coming up and a lot of us want to plant flowers in our garden. If you drive up to the nursery and you see that there are hundreds of cars in the parking lot, it might not be a safe time to shop," Malani said 
It's important for the public to continue wearing masks when in the public, and to maintain social distancing by staying at least six feet away from others,  Dr. Mermel said
Asked about states are reopening despite not having met the Centers for Disease Control and Prevention's criterion for doing so, which include that new confirmed cases drop for at least 14 straight days, Malani said it's been encouraging that we've not seen massive outbreaks but that "we're a little early." 
"And in terms of seeing cases, I'm interested in hospitalizations and, of course, deaths," Malani said. "And I think the jury's still out. Hopefully, we're doing this responsibly, but also if you're not testing and tracking you might not see it."
Coronavirus task force's Dr. Deborah Birx says Alabama should extend statewide mask order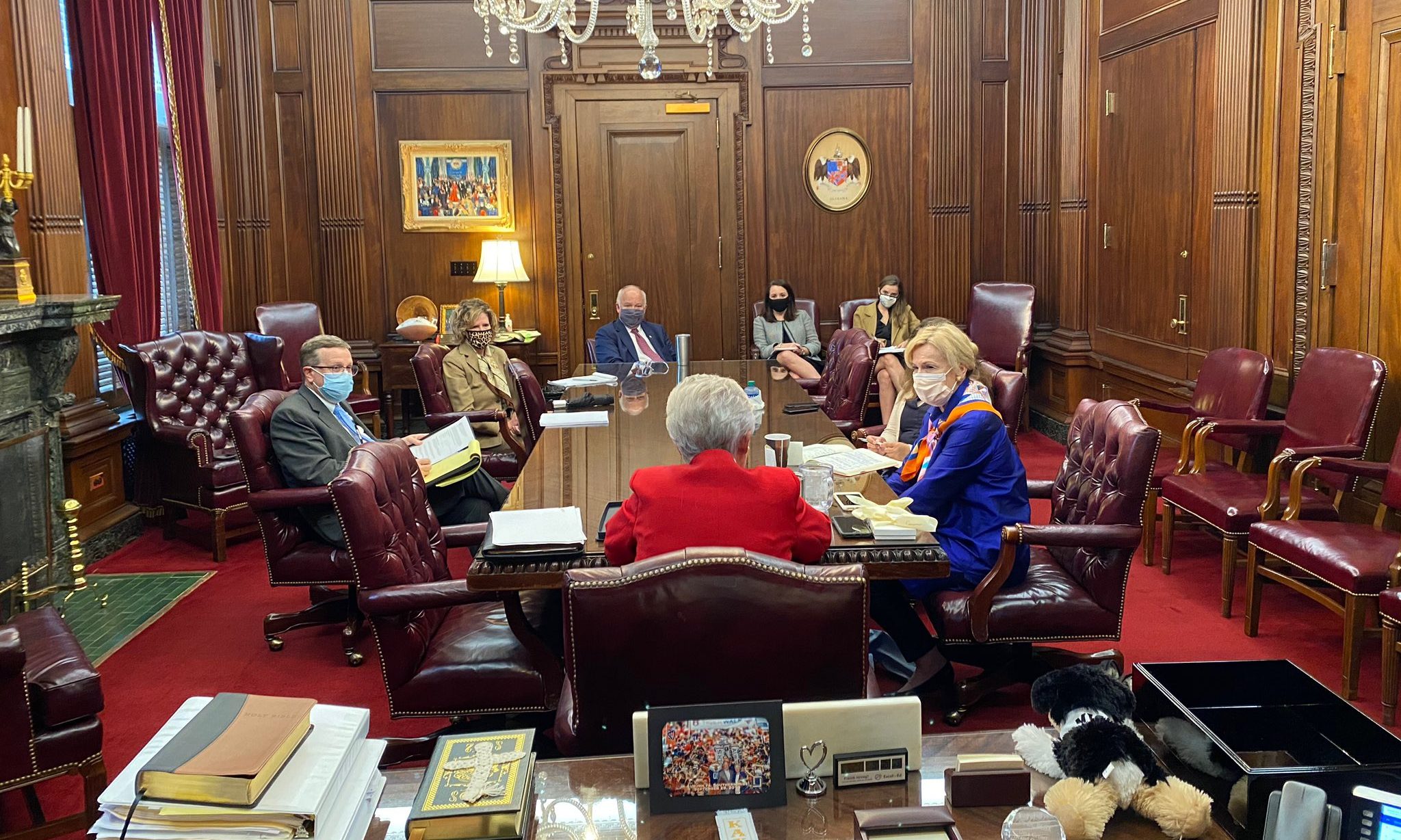 Dr. Deborah Birx, coordinator of the White House's coronavirus task force, said Thursday that Gov. Kay Ivey should extend her statewide mask order, set to expire on Oct. 2. She also responded to a CNN report that cited those close to her as saying she's "distressed" with the direction the White House coronavirus task force is taking and is unhappy with what she sees as her diminished role in the group. 
Birx, speaking at Auburn University, said she met with Ivey and Alabama State Health Officer Dr. Scott Harris earlier in the day to discuss COVID-19 and how the state is responding.

"So we really talked about the importance of continuing mitigation," Birx said of her talk with Ivey and state officials earlier on Thursday, adding that Ivey was one of the first governors in the South to enact a statewide mask mandate, which she said clearly decreased the spread of the disease.
Birx pointed to numbers, such as the test positivity rate, that have improved since July, but said "we've got to do even more." Asked if the statewide mask mandate was one of the mitigation efforts she suggests continuing into the fall, Birx said she does. "Because if you look at what happened within two weeks of the mask mandate you can see the dramatic decline in cases here in Alabama," Birx said. 
Birx said that when she last visited Alabama in July, the state was suffering from too many new cases of COVID-19. 
"I think when I was last here at the beginning of July, it was a very difficult time in general for Alabama. We saw nearly 95 to 100 percent of every county in Alabama, rural or urban, that had more than 10 percent test positivity to COVID-19," Birx said, adding that today, around 20 percent of the state's counties have positivity rates above 10 percent. 
Public health experts believe positivity rates above 5 percent mean that there isn't enough COVID-19 testing being done and cases are likely going undetected. 
In a statement to APR on Thursday, a spokeswoman for Ivey said Ivey and Dr. Scott Harris would provide an update on the statewide mask order ahead of its Oct. 2 expiration date. 
"It is evident that Alabamians are doing considerably well in modifying their behaviors to take the COVID-19 pandemic seriously, and we all remain optimistic that a successful vaccine will be coming soon," said Gina Maiola, Ivey's press secretary, in a statement to APR on Thursday. "Our state's success is largely in part to Alabamians stepping up to the plate when it comes to cooperating with the mask ordinance." 
Maiola said Ivey is leading the way on several fronts "including getting students and teachers back in the classroom, college students returning to campus and businesses remaining open — in fact, Alabama has one of the country's lowest unemployment rates." 
"This success is a reality because Alabamians are wearing their masks and maintaining social distancing precautions. Governor Ivey and Dr. Scott Harris will continue closely monitoring our progress and provide an update ahead of the October 2nd expiration," Maiola continued. 
Speaking to reporters at Auburn, Birx was also asked about a CNN report on Wednesday that cited sources close to Birx as saying she is unhappy with what she sees as her diminished role on the White House coronavirus task force, that she's not certain how long she can serve in her position and that she is "distressed" with the direction the task force is taking. 
CNN also reported that Birx, who is no longer a fixture at White House coronavirus briefings, views Dr. Scott Atlas, a recent addition to the task force, as an unhealthy influence on President Donald Trump.
Atlas, a neuroradiologist with little experience in public health or epidemiology, has expressed support for the so-called herd immunity "strategy," which infectious disease expert roundly dismiss as unattainable and a move that would cost millions more lives.  
Instead of being a regular presence at White House coronavirus briefings, Birx has spent recent months traveling the country and speaking with governors and university administrators about coronavirus. 
Asked Thursday about CNN's reporting, Birx pushed back. 
"Because they wrote that without even speaking to me," Birx said. "Do I look like a person that's diminished?" 
CNN reported Wednesday that Birx had not responded to requests for comment on the story. 
"Yes, I have been on the road. I've been on the road not as a spokesperson, but on the road to really understand what's happening across the country, to be in deep dialogue with mayors, with communities, with governors, with administration school and faculty," Birx said. 
"I'm asked here because I am supposed to be here," Birx said. "I haven't been in Washington, and nor was I asked about that, but I've actually never been called diminished." 
Asked if she was planning to leave the task force, Birx said, "I have strong tenacity, and I'm very resilient, and we're in the middle of a pandemic that's affecting Americans, and as an American, I think I can do the best service to my country right now by serving in this role, working across the agencies, because that's the experience that I have." 
Asked to clarify whether she planned to step down from the task force, Birx said "no." 
Asked if she was distressed about the direction the task force is taking, Birx said, "well that would be on me, if I was distressed, right, because I'm supposed to be coordinating the groups." 
"So that would be an indication that I'm not doing my job, and I believe that I do my job pretty well every day. I can always learn to do better," Birx said.