Aderholt says $3 trillion "wish list" is not a serious proposal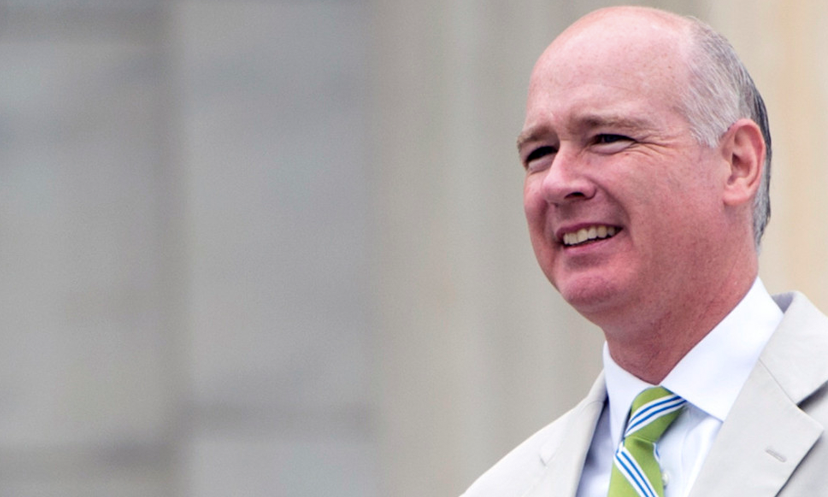 Congressman Robert Aderholt, R-Haleyville, spoke on the floor of the House of Representatives last week to express his opposition to the controversial Heroes Act.
"No doubt, as it has been said, state and local governments across this nation are hurting because of the economic downturn this virus has created," Aderhold said. "However, these times call for cooperation, the Democrats, unfortunately, have chosen partisanship. America needs us to come together to address this pandemic, but the Democrats chose their own way, shutting out the Republicans in discussing this bill."
"Unfortunately, the Democrat leadership seems more interested in shaping the debate for November than solving the real problems that this country is going through today," Aderholt told the House members. "Among the many concerns with this package is the election mandates. The Democrat pipe dream would lead to widespread voter fraud by allowing ballot harvesting and prohibiting even states from requiring voter Identification."
"Let me be clear – this bill is chocked full of proposals that have absolutely nothing to do with addressing the economic harms from the pandemic virus that we're experiencing in this nation," Aderholt continued. "A three trillion dollar liberal wish list is not a serious proposal. The United States of America, this country, deserves better."
Congressman Bradley Byrne, R-Montrose, also did not like the bill.
"Speaker Pelosi is trying to shove her liberal wish list down our throats," Byrne said on social media. "There have been no hearings, no markups, no public meetings as this bill was drafted. I'll be VOTING AGAINST this pie-in-the-sky proposal!"
Congressman Mo Brooks, R-Huntsville, also expressed his opposition to the plan.
"Pelosi's $3 trillion Socialist spending monstrosity has nothing to do with fighting COVID-19 or holding China accountable for the 300,000+ global deaths they caused," Brooks said. "It's about using a crisis to reshape America. The bill the House votes on today contains scores of extraneous provisions, not related to COVID-19, that Socialist Democrats have wanted to pass for years."
Brooks warned that if the bill were implemented it, "Would: provide work permits for illegal aliens; make illegal aliens eligible for COVID-19 stimulus payments; release federal prisoners; federalize state elections and make it easier for Socialist Democrats to steal elections with voter fraud; expand Obamacare; use taxpayer dollars to bail out failing multiemployer pension plans while failing to include any reforms to fix the problem."
"Socialist will stop at nothing to implement their reckless agenda in America," Brooks warned. "For the good of future generations, the Socialists must be stopped."
The plan, if passed by Congress and signed by the President, would add $3 trillion to the national debt, which has already ballooned to $25,308 billion.
Government policies to slow the spread of the coronavirus have contributed to what Alabama Senator President Pro Tem. Del Marsh, R-Anniston, has called, "A government induced recession." April unemployment was at 14.7 percent and actual joblessness is estimated at 24 percent, both numbers not seen since the Great Depression of the 1930s. 40 percent of American workers who made less than $40 thousand a year have lost their jobs in the last ten weeks. Despite the desperate government attempts to slow the spread of the coronavirus global pandemic, 1,550,699 Americans have tested positive for SARS-CoV-2, a strain of coronavirus originating in Wuhan City, China in late 2019. 92,036 of those Americans have already died from COVID-19, the condition caused by the coronavirus, and 16,868 are in serious or critical condition.
Congressman Robert Aderholt represents Alabama's Fourth Congressional District.
Aderholt supports the Republican Commitment to America plan
Congressman Robert Aderholt, R-Alabama, released a statement this week in support of the Republican Commitment to America, a plan put forth by House Republicans if the voters will give them control of the U.S. House of Representatives in the upcoming elections.
"The future of our country will be determined in the next few months," Aderholt said, "Make no mistake about it, what we do right now will have a ripple effect for many years to come. That's why I fully support and endorse the Commitment to America, because the clear path toward a bright future is paved with a restoration of our way of life, the rebuilding of the greatest economy in history, and a renewal of the American Dream."
"First and foremost, we need to restore our way of life," Aderholt said. "We are well on the way to defeating the virus and deploying a vaccine. This also means we need to stop the rioting, defend the police, and help people feel safe again. Second, we must restore what was once the greatest economy the world has ever seen. We will support local businesses and spur activities to create new jobs. And it's time for us to bring manufacturing back to America and hold China accountable for their unfair trade practices, their theft of intellectual property, and their crackdown on human rights. Finally, we must renew the American Dream and ensure it returns to the pedestal it belongs on. This starts by giving every family a choice in where to send their kids to school, taking care of and hiring our veterans, and promoting opportunities for workforce development."
"This Commitment to America is the right path to take as a country, and I would encourage my colleagues across the aisle to work with us as we enter the final stretch of 2020," Aderholt said. "Restoring, rebuilding, and renewing our country is critically important right now, so let's get to work."
"We are announcing our Commitment to America with three specific objectives: restore our way of life, rebuild the greatest economy in history, and renew the American dream," said House Minority Leader Kevin McCarthy, R-California.
"To rebuild our economy, we will commit to get America working again and add 10 million new jobs through proven, pro-growth policies," McCarthy said. "That starts with $200 billion in forgivable loans to local businesses through the Paycheck Protection Program. This program, which I call our Marshall Plan for Main Street, has already saved 51 million jobs and can still save more. Democrats' continued refusal to pass more relief over politics will only take our economy backward."
"Without question, we must and we will defeat COVID-19 and keep America healthy," McCarthy said. "To restore our way of life, we will work to triple rapid testing nationwide, deliver a vaccine that is safe, effective, and available by the end of the year, protect individuals with pre-existing conditions, and invest in therapeutics while lowering drug prices across the board."
"Following the recommendations of the China Task Force that House Republicans established last spring, we will increase U.S. manufacturing and build supply chain resiliency through full expensing on a permanent basis for all U.S. investment and restoration of domestic production tax credits," McCarthy said. "While Democrats ignore the threat from China, Republicans will take it head on."
After the COVID-19 crisis is over "many communities will still be gripped by unrest that continues to lead to violence," McCarthy wrote. "Without respect for public safety, all the pro-growth policies in the world won't put America back on her feet. We must ensure the security and safety of all communities. That means improving our police forces, not defunding them. We will increase funding for law enforcement by $1.75 billion for better police training, community policing, and equipment, including 500,000 more body cameras on the streets."
"To renew the American Dream, we will ensure every child in every neighborhood can go to the school that is best for them, while directing millions towards high-quality STEM education to prepare our kids for the jobs of tomorrow," McCarthy said in support of expanding school choice. "At the same time, we will promote opportunities for career and technical education and workforce development for any American looking to earn a promotion or pursue a meaningful new career, especially our nation's veterans."
Aderholt is in his 12th term representing Alabama's 4th Congressional District. He faces a challenge this year from Democratic nominee Rick Neighbors.