Opinion | Alabama's long-overdue prison bill
Although scientists haven't yet confirmed it, there is a cure for COVID-19: Incarceration in an Alabama prison. 
It's amazing, really. 
If you work in the prisons or visit an Alabama prison, you get the coronavirus. If you're an inmate who leaves an Alabama prison for a short period of time, you also get the virus. 
But inside those walls … you're as safe as a baby. 
According to APR's Eddie Burkhalter, who has covered Alabama's atrocious prisons better than anyone in the state over the last several months, Alabama Department of Corrections officials contend that there is just one — ONE! — prisoner in the entire ADOC prison population who currently has COVID-19. 
Out of more than 22,000 prisoners. 
There have been nine prisoners to test positive for the virus over the last few months. All of them tested positive at medical facilities outside of the prisons while they were undergoing other treatments. 
There are 36 confirmed cases of prison workers testing positive. 
But still just the one inmate. 
A major medical miracle. We should alert Fauci and Birx.
On the other hand, maybe it's simply one more case of Alabama treating its prison population as though the men and women inside those walls are something less than human. Hell, something less than mammals. 
Actually, there's no maybe about it. That's definitely what's happening. 
We're not testing inmates, so, tah-dah, no inmates are sick. Even when we know from inmates and guards and prison staff that inmates are most definitely sick. And that many of our prisons have now established quarantine areas where dozens of prisoners are being housed, away from the general populations. 
But we're not testing them. Or providing them much treatment. 
A few days ago, a woman at a Birmingham-area prison work facility was essentially left to die in a stairwell, according to another prisoner, because guards and staff were too afraid to help her get to the medical clinic upstairs. The reason they were afraid was because the prisoner, Colony Wilson, had exhibited symptoms of COVID-19. 
She died gasping for air. As several people stood over her and around her, doing nothing. 
It is the latest in an ongoing string of horrible, terrifying, unconscionable incidents within Alabama's prisons, most of which have resulted in the deaths of dozens of inmates over the last few years. 
Because Alabama prisons are hell on earth. 
And that is not an opinion. It is a fact confirmed by anyone who has ever spent time in, worked in, toured or investigated incidents that have occurred in those prisons. Justice Department investigators agree. A federal judge agrees. 
Our prisons are poorly staffed, poorly funded and poorly maintained, and our inmates are poorly guarded, poorly fed and poorly treated for ailments. And no one cares. 
But you will. 
Mark my words, we will pay for our treatment of Alabama prisoners — all of us will. I know this because it is one of the few guarantees of life: You cannot dismiss and mistreat groups of human beings for decades on end and not pay a price for your sins. 
We have a big bill coming due. 
And I guarantee you one other thing: That bill would have been much smaller, much more easily managed had we simply done the right things from the start. 
Had we properly staffed the prisons with guards who weren't paid so little that smuggling contraband was the only way to pay their bills. Had we provided inmates with actual tools to rehabilitate themselves. Had we treated their medical ailments properly. Had we shown a genuine interest in their contributions to society. 
We had an opportunity to show a group of mostly young men that the love and direction most of their early lives did exist. We could have proven to them that there are people who care about them, who understand that every life — even the ones outside of the womb and encased in non-white skin — are precious. 
But we didn't. And those people found refuge with other wayward men and women — in violent gangs and prison cliques. They found an income selling drugs and selling humans and doing all the bad things that people buy all those guns to stop. 
And we pretended like it didn't exist. Like they didn't exist. 
So, maybe it shouldn't be a surprise that we're just not testing inmates for a deadly virus. It would fit the pattern of ADOC and this state in dealing with our prisoners. 
But know this: the manner in which a state houses and cares for its worst people is the truest measure of the heart of the people leading that state.
Alabama's heart stopped beating long ago.
The world will miss Bus Boycott minister Robert Graetz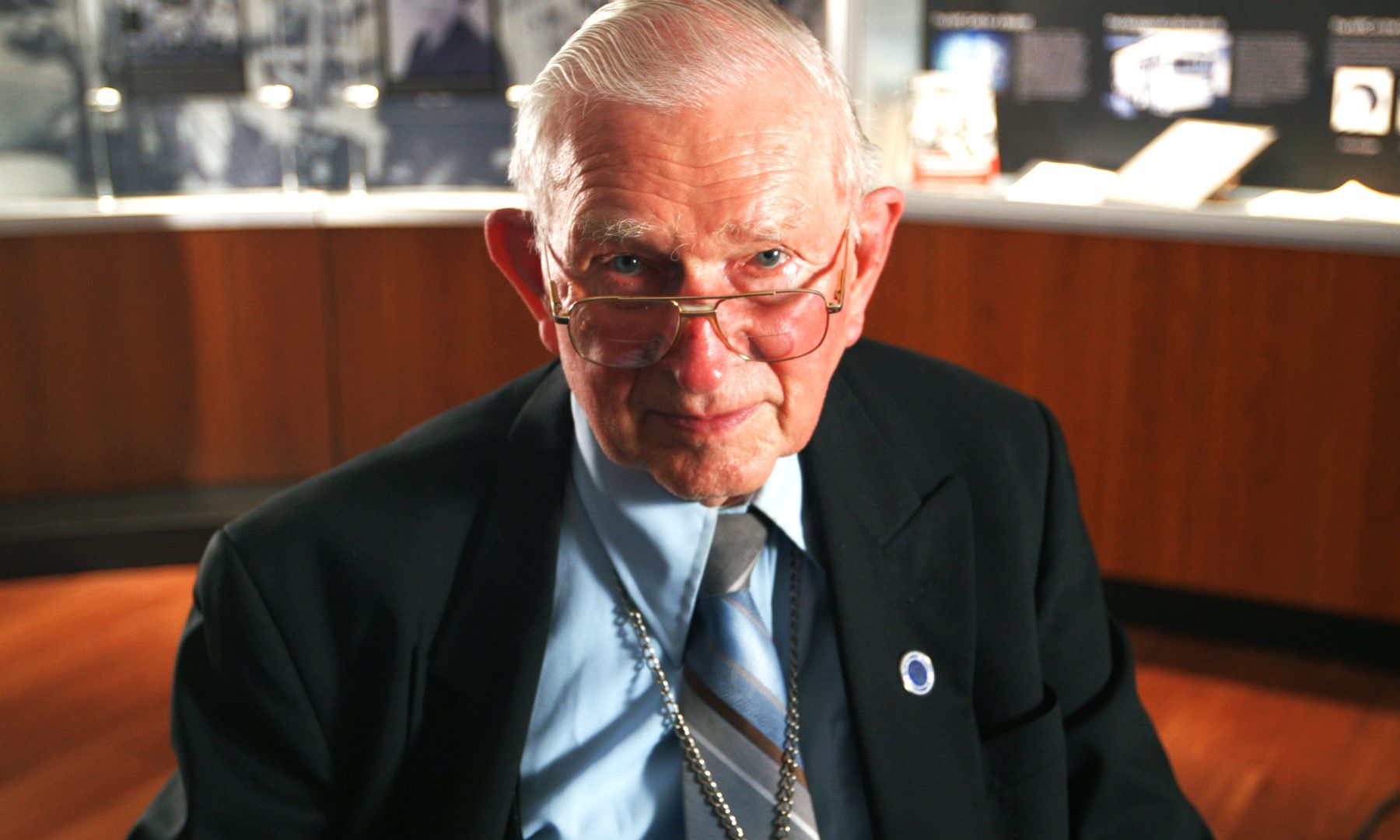 The bomb was meant to kill Rev. Robert Graetz and his family of five. The carload of KKK boys from Selma who tossed it into the Graetz's front yard that night in 1958, and then sped away, had every intention of killing all inside.
So intent were they that when that first bomb didn't explode — because the fuse had been knocked loose when it was hurled from the car — they came back and tossed a second bomb in hopes of detonating the first. 
The second, smaller bomb went off. The first never did. And Rev. Graetz and his family suffered only a horrific scare and several shattered windows. 
That was the penalty in Montgomery at the time for a white man and his wife lending aid to Black folks and their Bus Boycott. 
It didn't deter Rev. Graetz or shake his faith. 
Some 50 years later, he would seek out one of the KKK members in the car that night (they were caught by local police with a list of bombing targets in the car, but were acquitted by an all-white jury). Graetz wanted to meet the man, to talk about their past and to tell him that he forgave him. 
Because that's the kind of man Bob Graetz was. The absolute best. 
Rev. Robert Graetz passed away on Sunday. He was 92. 
I met Rev. Graetz and his wife, Jeannie, about 10 years ago. They were running the National Center for the Study of Civil Rights and African American Studies at Alabama State University. They might appear to be an odd choice for such a role — an older white couple in charge of a Civil Rights and African American studies center. 
But the Graetzes were never your typical white people. 
From the moment they stepped foot in Montgomery in 1955, they decided that they would be on the right side of history. Rev. Graetz was assigned — his first assignment out of seminary school — to the predominantly-black Trinity Lutheran Evangelical Church in Montgomery. One of the first people they met: Rosa Parks, who was Trinity's NAACP youth director. 
A few weeks after arriving, they were committed to the cause and were helping shuttle boycotters around the city, to and from work every day. Rev. Graetz was eventually named secretary in the then-controversial Montgomery Improvement Association, the group headed by Parks, Dr. Martin Luther King Jr., E.D. Nixon and attorney Fred Gray that planned and executed the Montgomery Bus Boycott. 
As a white man participating in the Boycott, Graetz drew more hatred from the white supremacists, and his family seemed to be in constant danger. Their home was bombed twice. They received constant death threats, including threats directed at their young children. Their car was tampered with on numerous occasions. 
The Graetzes never wavered. In fact, following the second bombing of their home, a bishop came to visit and "strongly suggested" that they accept an assignment being offered. 
During an interview for a 2015 profile for the Montgomery Advertiser, Rev. Graetz told me that, "We were fully aware of the risks and dangers. Just a short time before we came here in 1955, Emmett Till had been murdered. So, we knew what the climate was. There was an awareness that (the Boycott) was a very important activity that we were engaged in. As early as that very first mass meeting, there was a real sense that what was happening here was something that could change the world."
When they finally did leave, the Graetzes never stopped helping others and attacking injustices with kindness and decency. 
They worked with the impoverished in Appalachia. They have advocated for gay and transgender rights. Rev. Graetz even entered a true den of thieves and served more than a decade as a lobbyist in D.C. 
Throughout his life, though, no matter where he ministered, Rev. Graetz's mission was always the same: To instill an environment of acceptance and love. 
The Graetzes knew the importance of both, having bounced around the country, living in some of the poorest, most dangerous areas, often receiving wages that weren't much higher than the impoverished in the congregation. Raising seven kids in those circumstances required help from the village, and that sort of help only comes with love and acceptance. 
In Montgomery, and especially around the ASU campus, where the Graetzes have an apartment, Rev. Bob was beloved. Confined to a wheelchair for the last several years, you would often see Jeannie pushing Bob, both around their neighborhood and at events. Every trip went in stops and starts, as people, young and old, stopped them to chat and share a smile. 
Because that's who Robert Graetz was throughout his life — a man who brought a smile. When you spoke with him, you knew you were in the presence of one of those rare people who seem to radiate with kindness and decency. The sort of person who made you want to be nicer, to look for the goodness in others, to forgive, to help. He was the kind of man who would call up the racist who bombed his house to make amends. 
That's who Rev. Robert Graetz was. 
And the world will miss him.