Talladega will hold GEICO 500 on June 21 without fans in the stands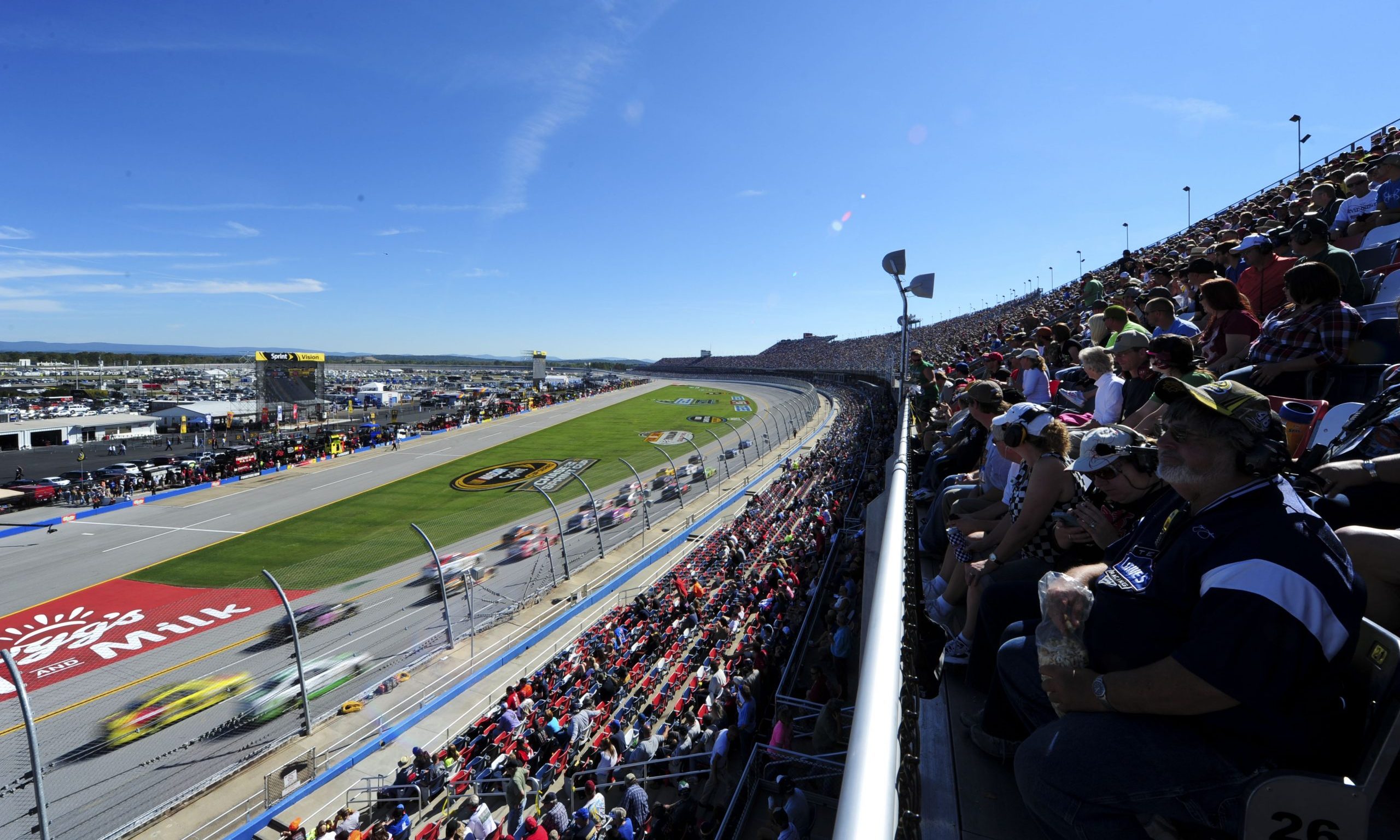 The National Association for Stock Car Auto Racing (NASCAR) has announced that the GEICO 500, MoneyLion 300 and General Tire 200 automobile races have all been rescheduled for the weekend of June 20 to 21.
They will be raced without fans in attendance.
"We are excited that NASCAR has announced the rescheduling of our April race weekend to June 20-21," said Talladega Superspeedway President Brian Crichton. "While we will have cars on track, in the interest of the health and safety of all involved, including fans, NASCAR will be running our three races – the GEICO 500, MoneyLion 300 and General Tire 200 – without fans in attendance in accordance with the State of Alabama, CDC and public health agency standards and protocols."
The Cup Series GEICO 500 will be held on Sunday, June at 2:00 pm CST.
The Xfinity series MoneyLion 300 will be held on Saturday, June 20 at 4:30 pm CST.
The ARCA series General Tire 200 will be held on Saturday, June 20, 2020 at 1:00 pm CST.
"NASCAR, like Talladega Superspeedway, prides itself in being fan-friendly, and the fans drive everything we do," Crichton said. "The decision to race without fans is focused on the long-term health of you and our sport. NASCAR has a great respect for the responsibility that comes with a return to competition, and after thorough collaboration with public officials, medical experts and state and federal officials, NASCAR has implemented a comprehensive plan to ensure the health and safety of the competitors and surrounding communities."
"For our June 20-21 events, we hope you will enjoy watching and listening to the 3- and 4-wide racing at the sport's Biggest and Most Competitive track via our broadcast partners FOX, FS1 and MRN Radio," Crichton concluded. "We will persevere through this together."
Ticketholders may elect to receive a credit for the full amount paid plus an additional 20 percent of total amount paid to apply towards a future event, including, but not limited to, grandstand seating, infield, camping, fan hospitality, and Talladega Garage Experience. The 120 percemt event credit can be used in a single transaction during the remainder of the 2020 season and entire 2021 season for a NASCAR sanctioned event at any NASCAR-owned track, subject to availability. Elections for an event credit or refund must be submitted by June 14, 2020.
Ticketholders may apply here:
https://www.talladegasuperspeedway.com/Vanity-Pages/2020/Assistance.aspx
Motorsports are the only major pro sports league that has resumed play after the coronavirus global pandemic struck in mid-March. The NBA is considering a proposal to playout the remainder of their season and playoffs sequestered at the Wide World of Sports complex at Disneyworld in Orlando, Florida with no fans present. The NHL is in the process of considering a similar proposal to finish this year's hockey season. Major League Baseball has not played a single game of their season yet. MLB owners have made a proposal that the league play an 80 game season without fans present. The idea is meeting with skepticism from MLB players due to a controversial proposal capping players salaries for this season in a 50:50 revenue sharing agreement. The proposal that would dramatically reduce MLB players' salaries for this season. Horse racing and mixed martial arts have held some sporting events in recent weeks.
NASCAR has already held two races at Darlington and one at Charlotte after resuming racing on May 17. Kevin Harvik won the Real Heroes 400 driving a Ford and Denny Hamlin won the Toyota 500 driving a Toyota in the first two Cup Series races since NASCAR resumed racing after a ten week hiatus. NASCAR intends to run a 36 race season this year.
Motorsports are the only major professional sports league played at a major league level in the state of Alabama. In addition to the Talladega Superspeedway, the state is also home to the Barber Motorsports Parks near Leeds. The Barber facility hosts both professional motorcycle racing and the Honda Indy Grand Prix of Alabama, a NTT Indycar series event. That event was cancelled due to efforts to shut down the economy to fight the spread of the coronavirus.
The COVID-19 global pandemic has already killed 98,705 Americans through Sunday morning.
Secretaries of State share joint statement on importance of USMCA launch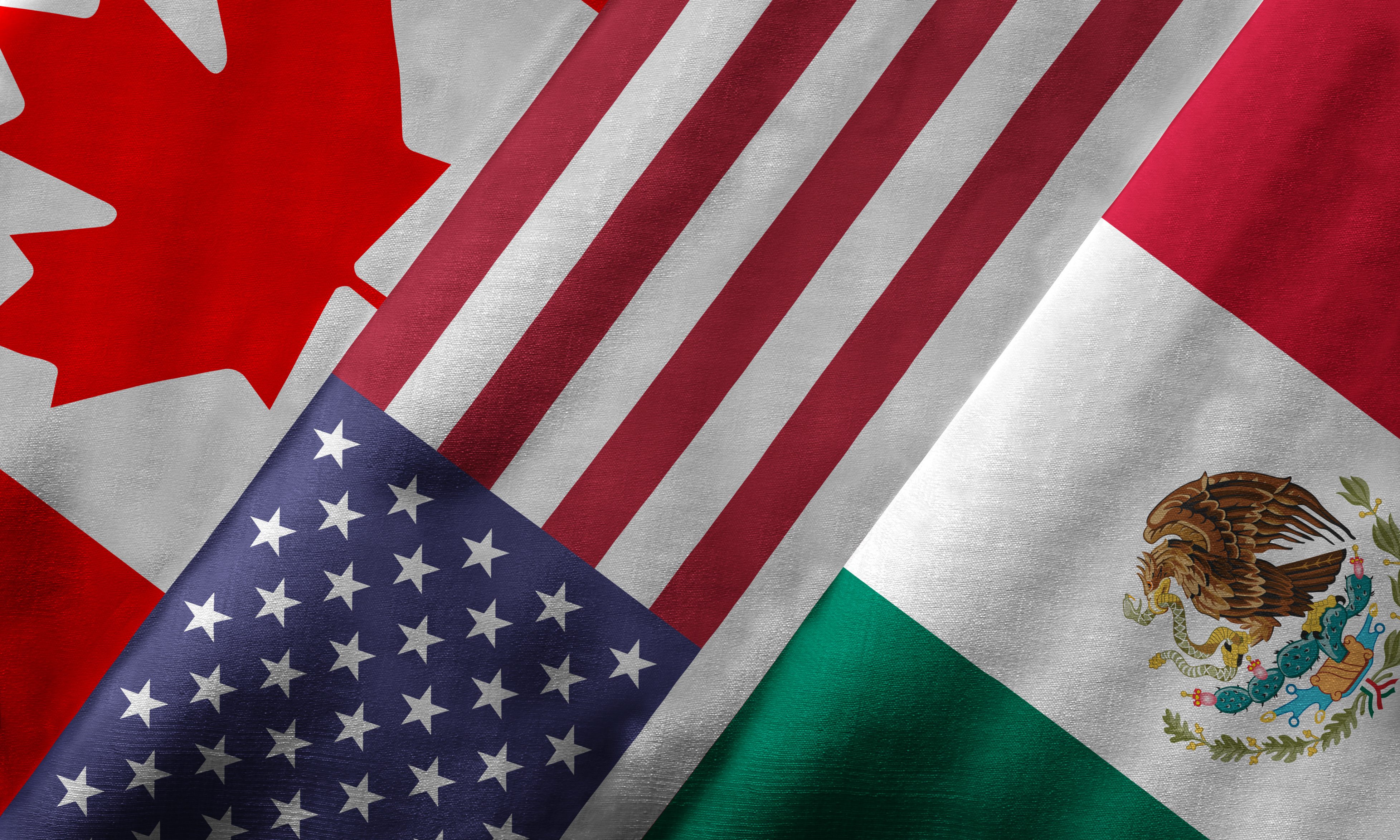 Following the completion of the necessary measures to comply with commitments under the United States-Mexico-Canada Agreement (USMCA), the Agreement officially enters into force today, July 1, 2020.
As Secretaries of State who oversee the business filings process in the respective states of Alabama, Iowa, Kentucky, Louisiana, Mississippi, Missouri, Nebraska, Ohio, Texas, and Wyoming, Secretaries John H. Merrill (Alabama), Paul D. Pate (Iowa), Michael G. Adams (Kentucky), Kyle Ardoin (Louisiana), Michael Watson (Mississippi), John R. Ashcroft (Missouri), Bob Evnen (Nebraska), Frank LaRose (Ohio), Ruth Hughs (Texas), and Edward A. Buchanan (Wyoming) recognize and appreciate firsthand the positive impact the USMCA will have on entrepreneurs across the country.
"Alabama's international engagement fuels job growth and increases exports. The success of Alabama businesses depends on the participation and competitiveness of our global counterparts. Alabama totaled $6.6 billion in exports to Canada and Mexico in 2018, supporting families and businesses across the state" noted Alabama Secretary of State John H. Merrill. "I was delighted to join President Donald J. Trump in January of this year as he signed this mutually beneficial agreement, and I look forward to its future success."
"The USMCA is a great opportunity for Iowa's farmers, businesses and families. The launch of this agreement comes at a vital time for our country and will provide a much needed boost to our economy. Canada and Mexico bought $6.5 billion worth of goods from Iowa in 2018 and this deal ensures our partnerships with these neighbors will continue," stated Iowa Secretary of State Paul Pate.
"The USMCA entering into force is a great deal and a win for American and Louisiana workers. The USMCA will help support and grow our economy, boost small businesses, help our farmers, manufacturers, and workers, and ensure more Louisiana-made products can be sent internationally. Trade is important to Louisiana's economy and this deal will help boost both," stated Louisiana Secretary of State Kyle Ardoin.
"During a time when the future of our economy seems nebulous, the USCMA creates a portal for modern opportunities and prosperous partnerships," said Mississippi Secretary of State Michael Watson. "The enhanced agreement will undoubtedly revive businesses and help boost innovation in our state. I applaud President Trump's leadership and dedication to ensuring a fair playing field for Mississippi farmers, ranchers, and entrepreneurs."
"Missouri is grateful for this historic agreement, which will help Missouri agriculture and businesses grow with more jobs and increasing exports.  As our economy recovers, getting businesses and people back to work, this will help ensure success for large and small businesses who compete and form partnerships with our neighbors.  We stand ready to assist our entrepreneurs and businesses," replied Missouri Secretary of State John R. Ashcroft.
Nebraska Secretary of State Bob Evnen noted, "The USMCA provides expanded opportunities for Nebraska's livestock industry, and our ag commodity and specialty crop producers. The USMCA builds on the successes and corrects the problems of NAFTA, and gives us expanded opportunities for Nebraska's ag trade with our friends in Mexico and Canada. This excellent agreement now serves as a template for other international free trade agreements, so we have cause for optimism on many fronts."
"Today is a day Ohio's farmers and entrepreneurs have been waiting for," said Ohio Secretary of State Frank LaRose. "As our nation's economy continues to recover, the USMCA is a much needed boost as they compete on the global stage. Thanks to the leadership of President Trump, Senator Portman and bipartisan leaders from across our nation, Ohio is poised for our next giant leap, and my office looks forward to helping make it happen."
"Last year alone, trade between Texas and its two largest trade partners—Mexico and Canada—totaled more than $200 billion. This exchange supports the more than 950,000 Texas jobs that are tied directly to trade with Mexico and Canada," said Texas Secretary of State Ruth Hughs. "The implementation of the USMCA provides tremendous benefit to all parties involved in the trade deal and will help to ensure years of mutual economic benefit and prosperity for all. We look forward to further strengthening our relationship with our trade partners as we enter a new era of innovation and success."
"The USMCA trade deal has high standards and rebalances North American trade to provide a stronger market for Wyoming's and our Nation's goods. This is a great day for our country, as businesses will better be able to participate in cross-border trade. USMCA ensures fair business practices by our neighbors and now the advantage will be back in the hands of the American worker," stated Wyoming Secretary of State Edward Buchanan.
This historic trade agreement will result in freer markets, fairer trade, and strong economic growth across North America, creating new opportunities for American workers, farmers, ranchers, and business owners.