Ag commissioner concerned about collapsing cattle prices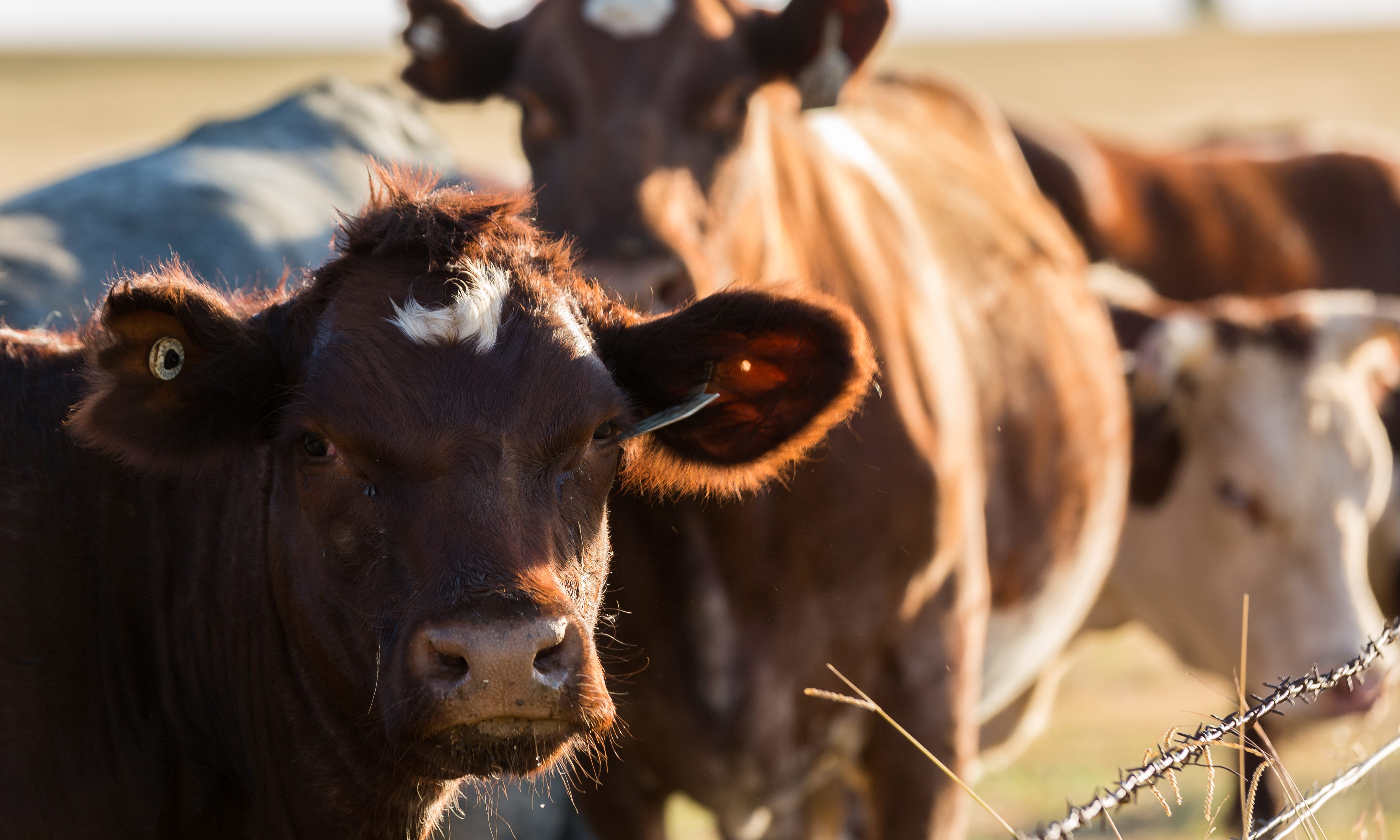 Alabama Department of Agriculture and Industries Commissioner Rick Pate (R) is concerned about dropping cattle prices and the impact that that is having on Alabama's farmers and ranchers.
"We have been very dialed into the crisis Alabama Cattle Producers are up against," Pate told the Alabama Political Reporter. "We will continue to closely monitor this dire situation and the market impact it is having on Alabama's cattle farmers . . . as well as consumers."
"After I was contacted by a number of Alabama's stockyards and Cattle producers expressing concern with regards to market inconsistencies and increased consumer prices…… I wrote a letter to Senators Shelby and Jones requesting that they join in on a push for an investigation of the meat packing industry," Pate said. "I am encouraged by the support we are getting from both Jones and Shelby. It's also great to see Alabama Producers joining in together in an effort to formulate a strategy to address the current situation."
Commissioner Pate shared the April 6 letter.
"Over the last five days, I have been contacted by many stockyards and cattle producers concerning the seemingly inconsistent drastic reduction in futures prices for cattle while at the same time consumers are purchasing more beef at grocery stores than at any time in recent memory and at the same time grocery store shelves are empty of beef," Pate wrote the Senators. "There is concern from many in the cattle industry that the large meat packing companies are manipulating markets to put cattle produces and local stockyards at a disadvantage during a national crisis. Due to depressed cattle prices and uncertainty over cattle prices multiple stockyards will not conduct business this week."
"I understands that Senators Chuck Grassley of Iowa and Mike Rounds of South Dakota have recently asked the U.S. Department of Justice and other federal agencies to investigate whether the large packing companies are manipulating beef markets to fix prices at a level that negatively impacts beef producers," Pate wrote. "I urge you to join your fellow senators in calling for this investigation to make certain that Alabama cattle producers are not suffering from artificially low beef prices."
COVID-19 has impacted many areas of our lives. That includes at the grocery store where selection of beef, pork, and chicken products can be a hit and miss proposition for shoppers due to hoarders and to less cattle, hogs, and chicken being killed because of slaughterhouses suffering high absenteeism due to COVID-19. The big four major packers: Tyson Foods, Cargill/Excel, J.B.S. Swift, and National Beef process over 80 percent of the cattle. When their daily productions dropped there was an oversized effect on cash and futures markets, because of the lack of competition and because 70 percent of the cattle they process are forward contracted. If a feedlot was not forward contracted they often could not sell their cattle at any price.
The spot market or cash market generally determines live cattle prices. Some in the industry have accused the big four meatpackers of engaging in an "allied strategy" to manipulate the spot market so that the four major companies can profit at the expense of farmers and ranchers.
Sen. Grassley praised President Donald J. Trump's recent call for an investigation into possible anticompetitive behavior in the beef industry. Last month, Grassley lodged a similar request with the Departments of Justice and Agriculture.
"While consumers are facing record-level prices at the meat counter, America's Beef producers are being forced to sell their cattle to meatpackers at a loss, if they can sell them at all," Sen. Grassley said. "Consolidation in the meatpacking industry has exacerbated the market pain on both sides of the supply chain, and producers and consumers need to know whether unfair business practices by packers are to blame."
"I've called on the Trump administration to look into unfair or anticompetitive practices and I'm grateful that President Trump has made this issue a priority," Grassley added. "USDA is looking into unfair pricing practices. DOJ must also examine if any collusion within the packing industry has taken place in violation of our antitrust laws."
Grassley has long raised concerns about consolidation in the meatpacking industry and pressed USDA to protect independent producers.
The National Cattlemen's Beef Association recently called for an investigation into the business practices that lead to unfair marketplace for beef producers. R-CALF filed suit against the Big Four packers last year alleging that the four companies are engaging in an "allied strategy" in defiance of U.S. anti-trust law.
Rick Pate is a cattle rancher in Lowndes County. The Pate family has raised Charolais beef cattle in Alabama for decades.
(Original writing and research by Montgomery area writer Amy McGhee contributed to this report. McGhee's parents have a Black Angus beef cattle farm in Tennessee.)
Secretaries of State share joint statement on importance of USMCA launch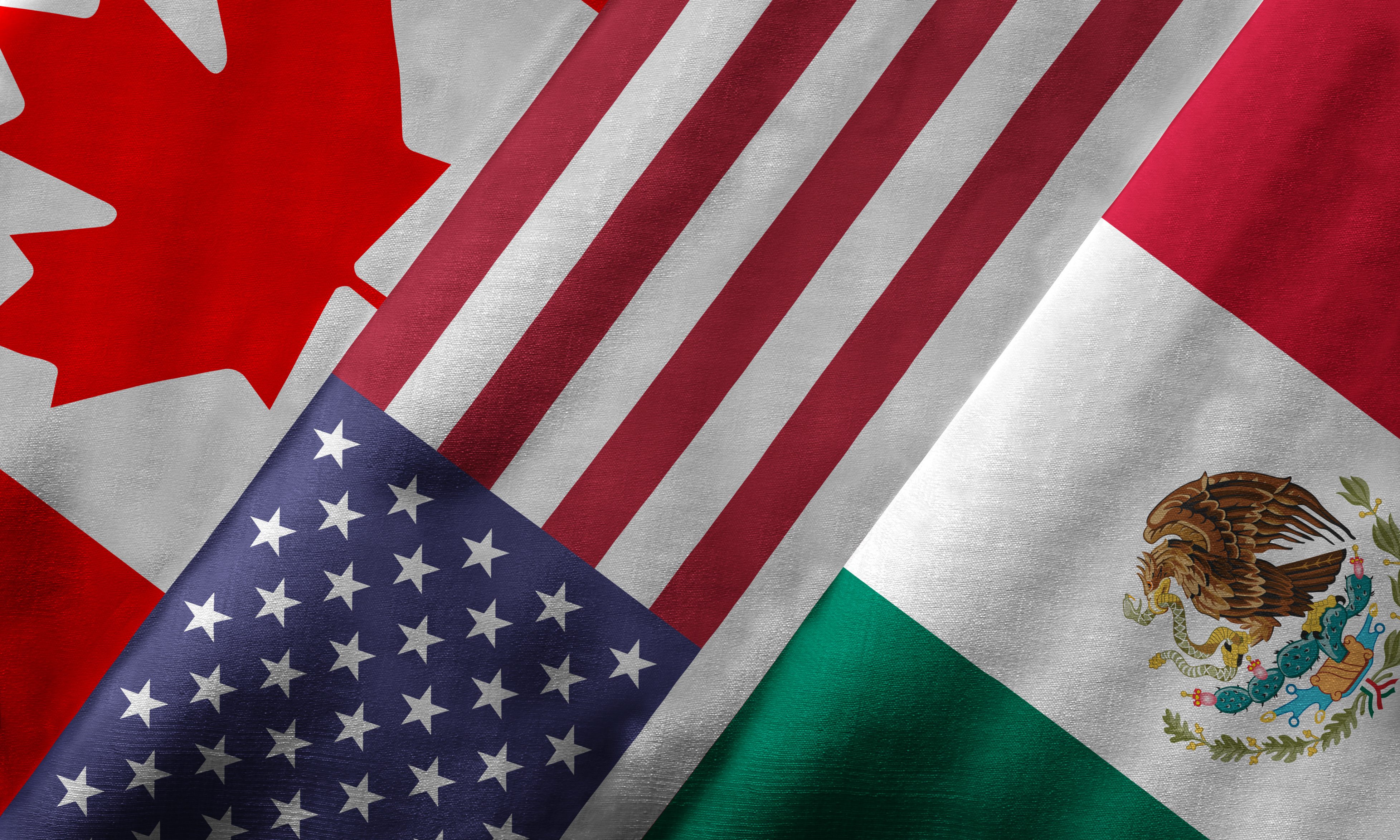 Following the completion of the necessary measures to comply with commitments under the United States-Mexico-Canada Agreement (USMCA), the Agreement officially enters into force today, July 1, 2020.
As Secretaries of State who oversee the business filings process in the respective states of Alabama, Iowa, Kentucky, Louisiana, Mississippi, Missouri, Nebraska, Ohio, Texas, and Wyoming, Secretaries John H. Merrill (Alabama), Paul D. Pate (Iowa), Michael G. Adams (Kentucky), Kyle Ardoin (Louisiana), Michael Watson (Mississippi), John R. Ashcroft (Missouri), Bob Evnen (Nebraska), Frank LaRose (Ohio), Ruth Hughs (Texas), and Edward A. Buchanan (Wyoming) recognize and appreciate firsthand the positive impact the USMCA will have on entrepreneurs across the country.
"Alabama's international engagement fuels job growth and increases exports. The success of Alabama businesses depends on the participation and competitiveness of our global counterparts. Alabama totaled $6.6 billion in exports to Canada and Mexico in 2018, supporting families and businesses across the state" noted Alabama Secretary of State John H. Merrill. "I was delighted to join President Donald J. Trump in January of this year as he signed this mutually beneficial agreement, and I look forward to its future success."
"The USMCA is a great opportunity for Iowa's farmers, businesses and families. The launch of this agreement comes at a vital time for our country and will provide a much needed boost to our economy. Canada and Mexico bought $6.5 billion worth of goods from Iowa in 2018 and this deal ensures our partnerships with these neighbors will continue," stated Iowa Secretary of State Paul Pate.
"The USMCA entering into force is a great deal and a win for American and Louisiana workers. The USMCA will help support and grow our economy, boost small businesses, help our farmers, manufacturers, and workers, and ensure more Louisiana-made products can be sent internationally. Trade is important to Louisiana's economy and this deal will help boost both," stated Louisiana Secretary of State Kyle Ardoin.
"During a time when the future of our economy seems nebulous, the USCMA creates a portal for modern opportunities and prosperous partnerships," said Mississippi Secretary of State Michael Watson. "The enhanced agreement will undoubtedly revive businesses and help boost innovation in our state. I applaud President Trump's leadership and dedication to ensuring a fair playing field for Mississippi farmers, ranchers, and entrepreneurs."
"Missouri is grateful for this historic agreement, which will help Missouri agriculture and businesses grow with more jobs and increasing exports.  As our economy recovers, getting businesses and people back to work, this will help ensure success for large and small businesses who compete and form partnerships with our neighbors.  We stand ready to assist our entrepreneurs and businesses," replied Missouri Secretary of State John R. Ashcroft.
Nebraska Secretary of State Bob Evnen noted, "The USMCA provides expanded opportunities for Nebraska's livestock industry, and our ag commodity and specialty crop producers. The USMCA builds on the successes and corrects the problems of NAFTA, and gives us expanded opportunities for Nebraska's ag trade with our friends in Mexico and Canada. This excellent agreement now serves as a template for other international free trade agreements, so we have cause for optimism on many fronts."
"Today is a day Ohio's farmers and entrepreneurs have been waiting for," said Ohio Secretary of State Frank LaRose. "As our nation's economy continues to recover, the USMCA is a much needed boost as they compete on the global stage. Thanks to the leadership of President Trump, Senator Portman and bipartisan leaders from across our nation, Ohio is poised for our next giant leap, and my office looks forward to helping make it happen."
"Last year alone, trade between Texas and its two largest trade partners—Mexico and Canada—totaled more than $200 billion. This exchange supports the more than 950,000 Texas jobs that are tied directly to trade with Mexico and Canada," said Texas Secretary of State Ruth Hughs. "The implementation of the USMCA provides tremendous benefit to all parties involved in the trade deal and will help to ensure years of mutual economic benefit and prosperity for all. We look forward to further strengthening our relationship with our trade partners as we enter a new era of innovation and success."
"The USMCA trade deal has high standards and rebalances North American trade to provide a stronger market for Wyoming's and our Nation's goods. This is a great day for our country, as businesses will better be able to participate in cross-border trade. USMCA ensures fair business practices by our neighbors and now the advantage will be back in the hands of the American worker," stated Wyoming Secretary of State Edward Buchanan.
This historic trade agreement will result in freer markets, fairer trade, and strong economic growth across North America, creating new opportunities for American workers, farmers, ranchers, and business owners.