Birmingham's mask ordinance to expire Friday
Birmingham's ordinance requiring citizens to wear masks while in public is set to expire Friday. 
Birmingham Mayor Randall Woodfin in a statement Tuesday cautioned the public against letting their guard down, however, and said despite the expiration of the ordinance, the public should continue to wear masks while out to help prevent the spread of coronavirus. 
"The City of Birmingham implemented the mandatory face covering ordinance as an additional level of protection as the state began the phased re-opening process. I want to thank the people of Birmingham for following the law. The ordinance raised the level of awareness to the importance of wearing a face covering when in public and within six feet of other people," Woodfin said in the statement. "While the ordinance is set to expire on Friday, we must not let our guard down. Public health leaders say covering your nose and mouth is a critical tool to help reduce the spread of coronavirus. I urge everyone to keep social distancing, wear face coverings in public, and do what you can to limit the spread." 
City employees and guests to city facilities will still be required to wear face coverings after the ordinance expires Friday, according to Woodfin's statement.
The Birmingham City Council, with one dissenting vote, approved the ordinance on April 28  requiring the wearing of masks while in public, which went into effect May 1. Failure to comply with the ordinance could result in a fine of up to $500 and/or 30 days in city jail. Failure to comply with the ordinance could result in a fine of up to $500 and/or 30 days in city jail. 
The ordinance had been set to expire May 15, but City Council members later agreed to extend the measure until May 29. 
The Birmingham City Council's decision to require the wearing of masks came after Gov. Kay Ivey replaced her "stay-at-home" order with a less restrictive "safer-at-home" order, which allowed some businesses to reopen with social-distancing restrictions.
The number of new confirmed cases of coronavirus across Alabama last week was higher than during any other week since the pandemic began and increase faster than in 46 other states and the District of Columbia, according to an APR analysis of data from The COVID Tracking Project.

The Centers for Disease Control and Prevention recommends that, because of the virus's approximately two-week incubation period when a person could have coronavirus but show no symptoms, people should practice social distancing by keeping 6 feet from others and wear face masks while in public.
Doing so not only helps protect the wearer of the mask, but also all those around them. 
"It is critical to emphasize that maintaining 6-feet social distancing remains important to slowing the spread of the virus," the CDC's website states.  "CDC is additionally advising the use of simple cloth face coverings to slow the spread of the virus and help people who may have the virus and do not know it from transmitting it to others."
Alabama's daily COVID-19 deaths second highest since start of pandemic
In the past two weeks the state recorded 190 coronavirus deaths, a 38 percent increase from the previous two weeks.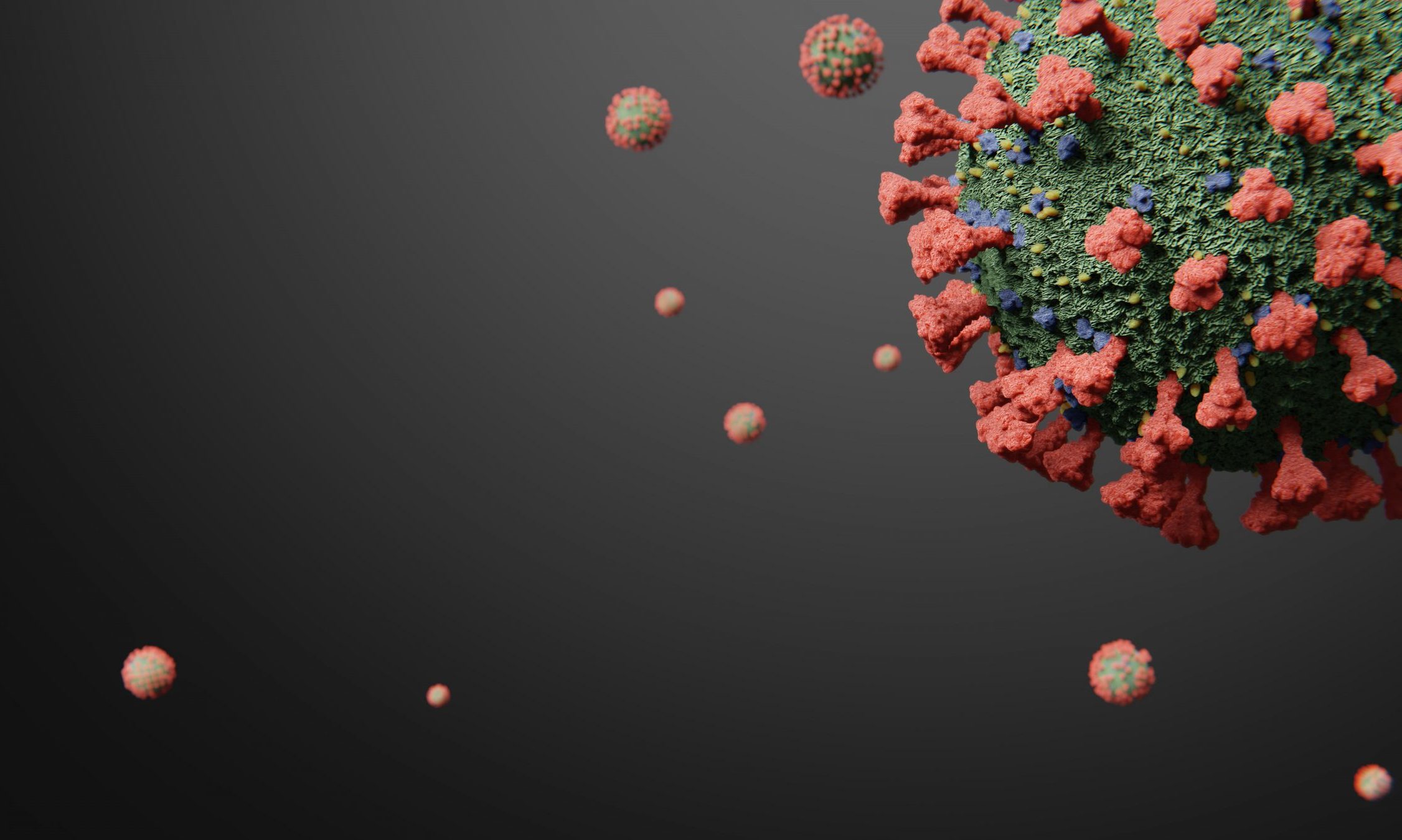 Alabama saw 35 deaths from COVID-19 on Friday, the second highest daily number of deaths since the pandemic began. 
The previous record daily high was May 12, when the state recorded 37 coronavirus deaths. Prior to that, the high was on April 22, when Alabama saw 35 deaths from the virus. In the past two weeks the state recorded 190 coronavirus deaths, a 38 percent increase from the previous two weeks.
While cases have been surging since mid-June, deaths have largely remained stable. Deaths are considered a lagging indicator, meaning that it takes longer for deaths to begin rising after cases and hospitalizations begin rising.
"The fact that we're seeing these sharp increases and hospitalization in cases over the past week or two is really concerning," said UAB expert Dr. Jodie Dionne-Odom earlier this week. "And we expect, given the lag that we know there is between cases and hospitalization — about a two-week lag, and a three-week lag between cases and deaths — that we're on a part of the curve that we just don't want to be on in our state."
It's unclear whether this new rise in deaths will become a trend, or whether it is a one-day anomaly, but the 14-day average of deaths per day is now nearly as high as the previous peak on May 14 — weeks after the state hit its first "peak" in cases per day in late April. The previous high of the 14-day average of deaths per day was 16 on May 14. The average is now at 14 deaths per day, on average.
The uptick in deaths comes after days of record-high new daily COVID-19 cases and hospitalizations. The state added 1,304 new COVID-19 cases Friday, down from Thursday's record-high of 2,164, but the trend of rising daily cases has continued largely unabated since early June. 
The 14-day average of daily tests was at an all-time high Friday, at 8,125, which was 308 more tests than the previous high, set Wednesday. The percent of tests that were positive also increased, however, so the new cases can't be attributed solely to more testing. 
The 14-day average of the percent positivity was 14.22 on Friday. Excluding Thursday's figure, because the Alabama Department of Public Health didn't publish total tests administered on Thursday, which threw  off percent positive figures, Friday's 14-day average was the highest it's been since the beginning of the pandemic. 
There were a few higher 14-day average percent positivity days in April, but those numbers were skewed as well, because ADPH wasn't able to collect all testing data from commercial labs during that time period. 
Along with surging new cases, the number of COVID-19 patients hospitalized on Thursday was higher than it's been since the beginning of the pandemic. On Thursday 1,125 coronavirus patients were being treated in state hospitals, which was the fifth straight day of record current hospitalizations. 
UAB Hospital's COVID-19 Intensive care units were nearing their existing capacity earlier this week. The hospital has both a COVID ICU and a COVID acute care unit designated to keep patients separated from those who don't have the virus, but it has more space in other non-COVID units should it need to add additional bed space.
Hospitals in Madison County this week are also seeing a surge of COVID-19 patients. Paul Finley, the mayor of the city of Madison, told reporters Wednesday that local hospitals were reporting record numbers.