Opinion | Marsh hurls accusations at Gov. Ivey. Is he barking mad?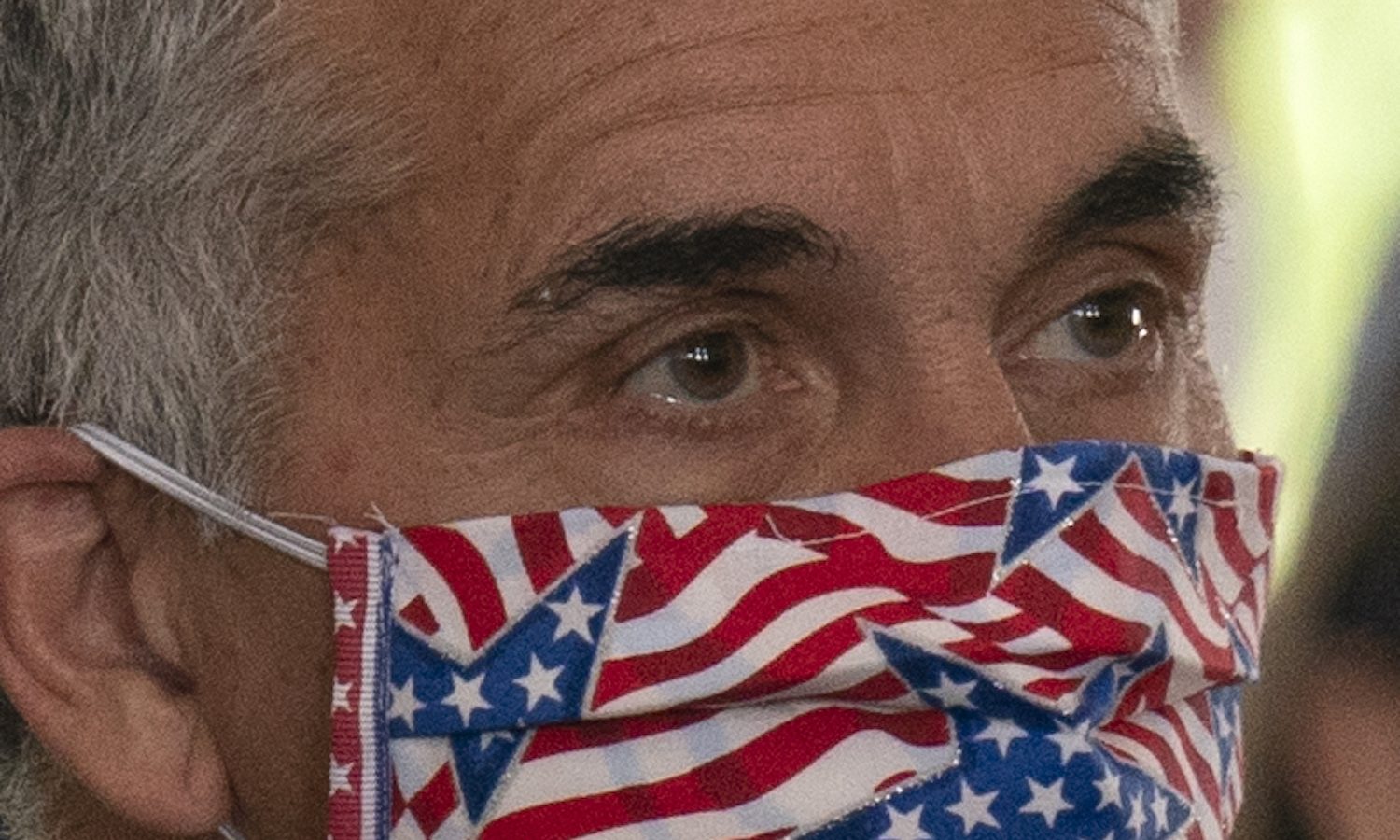 Appearing on the latest edition of Alabama Public Television's "Capitol Journal," Sen. President Pro Tem Del Marsh, R-Anniston, blamed Gov. Kay Ivey for the loss of some 450,000 jobs in Alabama.
It's an absurd accusation that any thinking Alabamian knows is a lie. But Marsh wants to hurt Ivey because she exposed him as little more than a petty, greedy-gut politico.
Still stinging from the public humiliation he suffered after Ivey revealed his "wish list" — which included taking $200 million in COVID-19 relief money to build a new State House — Marsh is leveling a cascade of recriminations against the popular governor.
However, what is astonishing is that he would spew brazen lies about Ivey during raging loss and uncertainty caused by a worldwide pandemic. This latest fiction about Ivey creating widespread economic calamity is the unseemly work of a hollow man without empathy, wisdom or decency.
This insane assertion that Ivey is somehow responsible for thousands suffering is as cravenly evil as it is politically stupid.
"The policies that have been put in place by the [Ivey] administration have 450,000 people out of work," Marsh told show host Don Daily.
Only a fool, a nutjob or a politician would blame Ivey for losing some 450,000 jobs, but there was Marsh, on public television, showing he is perhaps all three.
In the middle of his barking-mad comments, Marsh somehow forgot to mention that he was a member of Ivey's Executive Committee on the COVID-19 task force and helped make the very policies he now claims led to joblessness and financial ruin for many Alabamians.
Marsh is merely making it up as he goes because his fragile ego, pompous character and rank inhumanity suddenly became fully displayed for every Alabamian to see when he doubled down on building a new State House.
And so, like a guy caught with his pants down, Marsh is pointing his finger at Ivey to distract from his naked indifference toward the struggles of his fellow Alabamians.
Marsh's plan to spend the CARES Act funds on a State House and other pet projects ignored the sufferings of hundreds of thousands of the state's most vulnerable citizens and businesses.
Ivey wanted the nearly $1.9 billion in CARES funds to go to help those individuals, businesses and institutions affected by COVID-19. Marsh wanted it as a Senate piggybank, so, he lashes out at her rather than reflect on how he and the State Senate could do better in the future.
Anyone who blames others for their failings is a weakling, not a leader.
Marsh came to power under a scheme hatched around 2008, by then-Gov. Bob Riley. The plan was to make Mike Hubbard the speaker of the House, Marsh as pro tem and Bradley Byrne as governor. Riley would act as the shadow puppet master pulling the strings of power from behind a thin curtain of secrecy, allowing him to make untold riches without public accountability.
Byrne losing the governor's race to the hapless State Rep. Dr. Doctor Robert Bentley was the first glitch in the plan (yes, during the 2010 campaign for governor, Bentley changed his name to Doctor Robert Julian Bentley so the title Doctor would appear next to his name on the primary ballot).
The second problem for the venture was Hubbard's avarice, which landed him on the wrong side of the ethics laws he, Riley, Byrne and Marsh championed. Of course, the ethics laws were never meant to apply to them. They were designed to trap Democrats.
Marsh has floundered since Hubbard's grand departure and with Riley sinking further into the background, it is now apparent that Riley was the brains, Hubbard the muscle and Marsh the errand boy, picking up bags of cash to finance the operation.
Gofers rarely rise to power without the public noticing they're not quite up for the job, and so it is with Marsh that his office has shown the limits of his abilities.
Marsh wanted to control the COVID-19 relief money to spend on pork projects as he'd done in the past, but Ivey didn't allow it. To be outsmarted is one thing, but to be beaten by a woman is too much for a guy like Marsh.
Ivey burned Marsh like a girl scout roasting marshmallows over a campfire.
Senator Marshmallow, anyone?
Poor Marsh, with his political career in turmoil, picked the wrong target in Ivey.
Some look at Ivey and see a kind, grandmotherly figure. Ivey is as tough as a junkyard dog, and now Marsh knows what her bite feels like.
Ivey didn't cause massive job losses. COVID-19 did that. But Marsh got his feelings hurt, bless his heart, so he wants to take Ivey down.
Just like his scheme to commandeer the COVID-19 funds from the people didn't work, his attack on Ivey won't either.
People see Marsh for what he is, and it's neither strong nor competent; it's weak and ineffectual.
Marsh stood behind Ivey when she announced the state's health orders wearing an American flag style mask.
He voted for her executive amendment.
And now he lies.
In times of real crisis, true leaders emerge while others of lesser abilities whine. Marsh is complaining. Ivey is leading.
And so the public watches as The Masked Marshmallow takes on Iron-jawed Ivey. It's not tricky to see how this cage match turns out.
Marshmallow, down in three.
Opinion | A search for the American conscience
Our response to the immediate crisis will surely determine our long-term destiny, and the collective conscience of "we the people" can be the moral force that brings about needed change.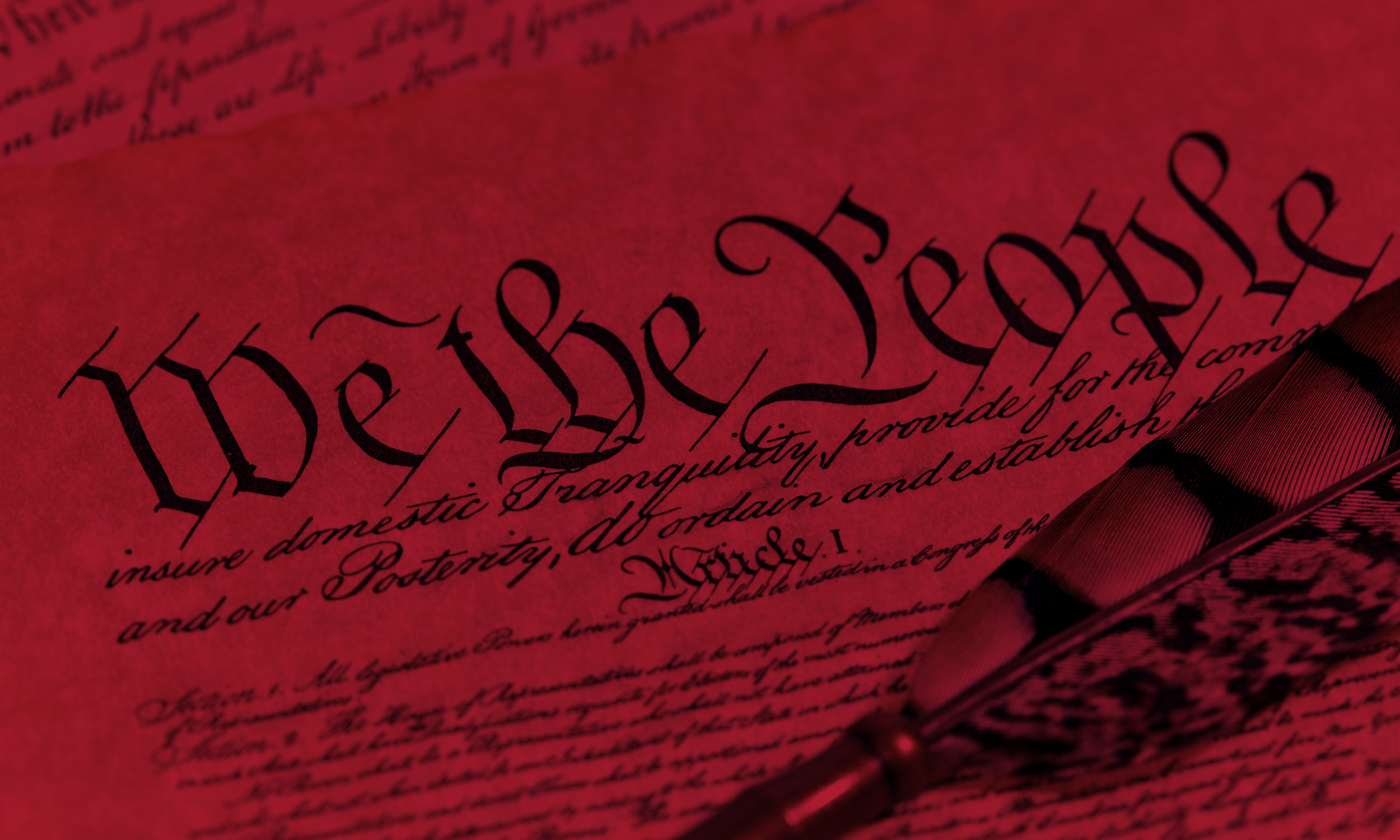 A seemingly unstoppable virus, a sputtering economy and a cry for equal justice for Black citizens are trying the very soul of our nation. We stand at a time when the very conscience of our county and state is being tested in ways perhaps unimaginable just a few months ago.
Is there an American conscience?
Our government, our institutions and even who we are as a people are in question, and as with life in general, there are no easy answers.
Nearly 130,000 in the U.S. have lost their lives to COVID-19. In Alabama, almost 1,000 souls, and yet some of our citizens don't even believe the virus exists, and if it does, some think it is not as bad as health professionals say.
Hospitals are being pushed to the brink, both physically and financially. While unemployment numbers are improving, there is a yet a steep hill to climb before fiscal solvency is restored to all Alabamians.
There are arguments over masks, fights over monuments and some are corrosively dismissive of the social injustice that disproportionately targets Black citizens.
The winds of change are blowing seeds of renewal; will they find a fallow ground or fall among the weeds and rocks?
Many of our citizens want the nation to remain in the past, a past that, for the most part, never existed. Others desire that the country move forward and fulfill its greatest promises.
Can a house divided stand?
This national crisis of moral conscience is where the dividing line is drawn.
The Catechism of the Catholic Church states, "Moral conscience, present at the heart of the person, enjoins him at the appropriate moment to do good and to avoid evil. It also judges particular choices, approving those that are good and denouncing those that are evil."
In this rendering, it is as if an unseen umpire sits somewhere in our minds and judges our actions.
But if the conscience is formed from birth and as the Stanford Encyclopedia of Philosophy suggests, "is like an empty box that can be filled with any type of moral content," then our learning and understanding is the umpire and not some innate righteous force.
Is this why seemingly reasonable people see things so differently?
Take, for example, the Black Lives Matter movement. According to a recent CBS/YouGov poll, a majority of the American public, including more than half of white Americans, say they agree with the Black Lives Matter movement's ideas.
The June CBS/YouGov survey also found a partisan divide exists on the issue with most Democrats and Independents supportive while a "large majority of Republicans say they disagree with the ideas expressed by the Black Lives Matter" and most Republicans also oppose the protests—though "one-quarter of Republicans join that majority of Democrats in supporting them."
The poll is neither startling nor unimaginable and only confirms a divided nation.
The same schism can be found when individuals are polled about the new coronavirus and monuments.
Since individuals see things through entirely different apertures, is it possible to turn to a national conscience for resolution?
On December 23, 1776, Thomas Paine wrote, "These are the times that try men's souls. The summer soldier and the sunshine patriot will, in this crisis, shrink from the service of their country; but he that stands by it now deserves the love and thanks of man and woman."
Paine was rallying the people of the American colonies to a revolution that would form a new nation with an aspirational promise of equality and unalienable rights, "that among these are Life, Liberty and the pursuit of Happiness."
America just celebrated its 244th year of independence and the principles of the new nation were well-defined — even if not universally applied.
For Black Americans, the promise of the founding principles is yet unfulfilled.
Yes, the laws changed in the 60s, but there is still a long way to go in practice. Laws in themselves do not alter hearts and minds.
Alabama's 1901 Constitution was written to deny equal access to justice for Black and poor Alabamians by keeping Montgomery as the power center from which all money and rights would flow. There have been changes but none so great as to amend the wrongs written into the state's founding document.
A few short years ago, the state government passed a law that protected Confederate monuments that state lawmakers thought should be preserved as part of Southern heritage.
What monuments are revered speaks to national and local character. Is our character one that says we should honor those who sought to ensure the continuance of human bondage?
Should we honor those who preached and enforced segregation for political gain?
There is another way to look at statues and that is to realize that they are more reflective of the thinking at the time than the shrine itself.
If monuments are artifacts of the moment and not truthfully to honor history, then what they mean today is an open subject for debate.
Is the statue of Jefferson Davis on the Capitol grounds in Montgomery a symbol of who we are now or a reminder of who Alabama citizens were at the time it was erected?
This is not about erasing history but about recognizing monuments for what they are and acknowledging their meaning to all citizens.
The fact that most world religions warn against idols shouldn't be lost in the moment either. Statues are tricky because heroes are almost always redefined by present events.
While nations should be built on laws alone, they are also made on myths and legends. But history has a way of exposing myths and bringing legends low.
Washington could tell a lie, Honest Abe was not always truthful, and under our current law application, some people are more equal than others. Should their memorials be removed because they were flawed? No
In his work "Adam Smith on the nature and authority of conscience," Albert Shin argues, "there is a need to cultivate our conscience. We do so; I will argue, primarily through encountering diversity, which leads to disagreements, which prompt us to reevaluate how we judge others."
Again the Catholic Church finds, "Faced with a moral choice, conscience can make either a right judgment in accordance with reason and the divine law or, on the contrary, an erroneous judgment that departs from them."
Are we more divided than ever? Probably not.
Is there a way out of the present threefold dilemma? Yes.
Returning to our founding principles while understanding that they are for everyone is a start. But principles shouldn't change with every election or be sacrificed to win one.
Indeed, King George III thought those who staged the Boston Tea Party were thugs and looters, set to overthrow the government.
No, they were ordinary citizens who saw injustice and launched a revolution.
Today, we do not see so much a call for revolution but a demand for evolution across a broad front of problems.
There is now a need for better respect for health and science, for our neighbors of all skin colors and a rethinking of the inequities of poverty.
Our response to the immediate crisis will surely determine our long-term destiny, and the collective conscience of "we the people" can be the moral force that brings about needed change.