Alabama includes antibody test results in total test counts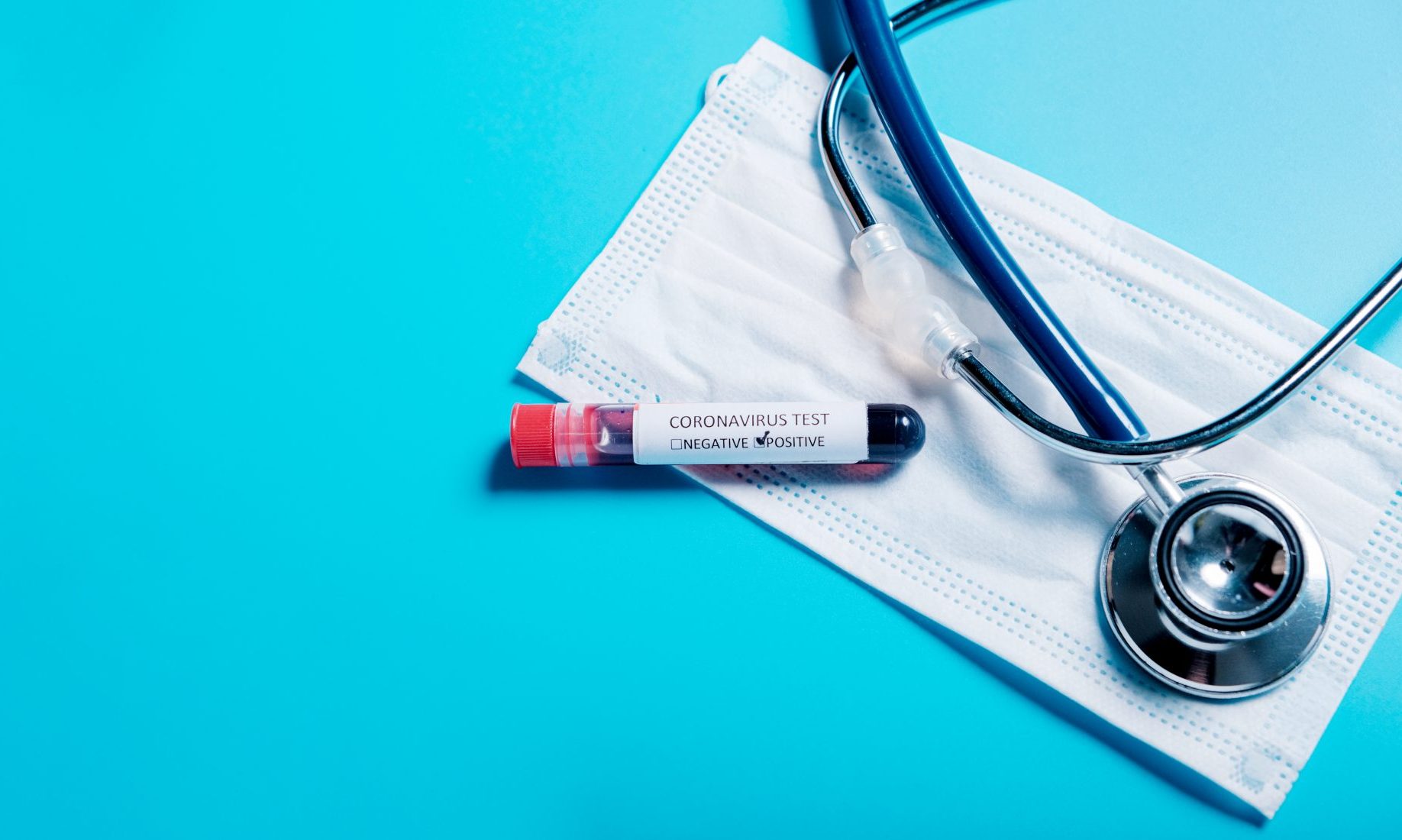 The Alabama Department of Public Health is combining some antibody test results with diagnostic test results in its total tested count on the state's public coronavirus dashboard, potentially complicating the picture of the virus's spread.
Alabama State Health Officer Dr. Scott Harris said Thursday that some antibody test results have been included in the state's "total tested" count on its public dashboard, but that the state is working to separate the two categories of tests.
"I think the total number does include some antibody tests, although I've asked our staff to sort of ferret those out and start reporting those separately," Harris said.
Diagnostic PCR tests, which are the vast majority of tests performed currently, check for a current infection, while antibody tests, which use blood and are sometimes called serologic tests, check for a past infection.
The acknowledgment that Alabama has combined the two types of tests on its public dashboard comes after several states faced a backlash from public health experts who say the two types of tests should not be combined.
Combining the two types of tests muddies the picture and could mislead the public and policymakers about where and when the virus spread. Depending on how many antibody tests have been included, it may also falsely inflate the total tested count.
Several other states — including Texas, Virginia and Vermont — said they also recognized the issue and have been working to fix them. The CDC also came under fire for combining the two types of tests in its public reporting of testing numbers.
Harris said he was not sure how many antibody tests have been included in the total tested category, but that the state is working to separate the tests into two different counts.
"I'm not sure what that number is but we're going to start reporting that separately just to make that clear to the public," Harris said.
The state health officer also said the state does not use antibody test results to calculate the percent of tests that are positive, an important metric used to determine if the state is doing enough testing and if increased cases are the result of increased testing or community transmission.
"When we look at the percent of positive tests, those are not including antibody tests at all. We're only looking at people who were tested with a PCR (diagnostic) test to see if they were actively infected," Harris said during a live-streamed town hall with U.S. Rep. Terri Sewell Thursday. "And so that percent positive rate, which is the one we're monitoring the most, is the one that does not include the antibody tests."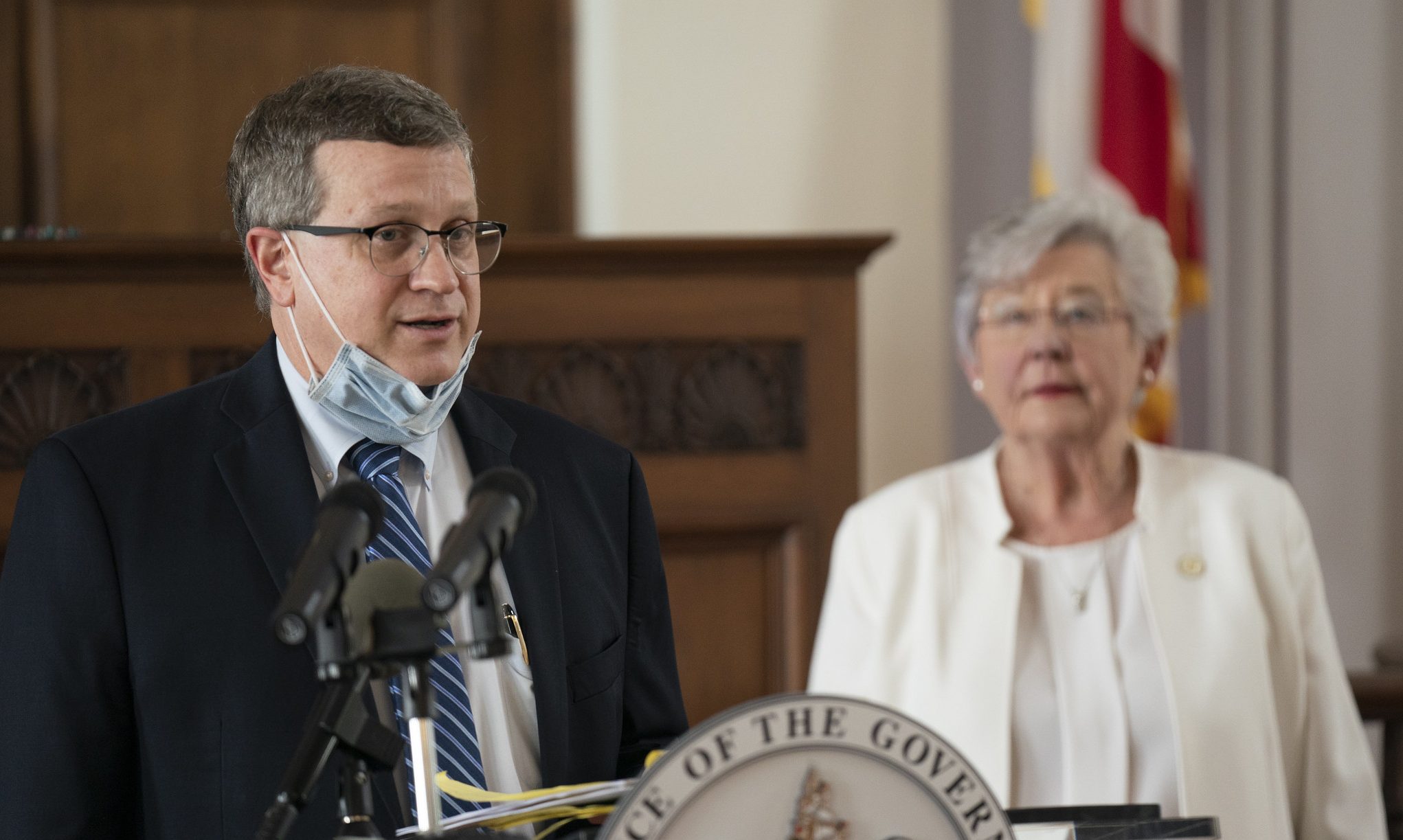 Alabama health officer: More testing doesn't account for spike in cases
Alabama State Health Officer Dr. Scott Harris said Thursday that the spike in new COVID-19 cases over the last two weeks is not totally attributable to increased testing.
On Wednesday, the CDC urged caution when seeking antibody tests because the tests could be wrong up to half of the time.
The CDC also warned that antibody tests are not accurate enough to use to make public policy decisions or personal safety decisions, despite calls from some policymakers who say the tests can be used to give people an all-clear to return to normal life.
Experts warn that getting a positive antibody test should not be taken as a license to think you are now immune from the virus. There is limited evidence about how long immunity lasts, and the test could be a false positive.
"Serologic testing (antibody testing) should not be used to determine immune status in individuals until the presence, durability, and duration of immunity is established," the CDC said.
The CDC also cautioned against using antibody tests to make decisions about returning to work or school.
"Serologic test results should not be used to make decisions about grouping persons residing in or being admitted to congregate settings, such as schools, dormitories, or correctional facilities," the CDC said. "Serologic test results should not be used to make decisions about returning persons to the workplace."
Sewell votes in favor of $1.5 trillion infrastructure plan
U.S. Rep. Terri Sewell, D-Alabama, on Wednesday voted in favor of H.R. 2, the Moving Forward Act, a $1.5 trillion plan to rebuild American infrastructure.
"Our country is in serious need of bold and comprehensive infrastructure reform," Sewell said. "This was true before the coronavirus pandemic and it has become increasingly urgent as we continue to grapple with the ongoing healthcare and economic crises resulting from the pandemic."
"As a member of the Rural Broadband Task Force and a representative of a district that lacks adequate and comprehensive internet access, I am pleased that H.R.2 includes our bill the Accessible, Affordable Internet for All Act, comprehensive legislation which invests$100 billion for high-speed broadband infrastructure in underserved communities," said Sewell. "This investment will go a long way toward helping people across my district have access to the high-speed, affordable internet services that are necessary in today's economy. Additionally, the bill's $40 billion investment in new wastewater infrastructure will be transformative for countless residents of Alabama's 7th District who lack access to affordable and efficient wastewater services. If we fail to make these investments now, our Nation's aging infrastructure will continue to collapse and millions of Americans will be left out of our hopeful economic recovery."
As a member of the House Rural Broadband Task Force, Sewell co-led introduction of H.R. 7302, the Accessible, Affordable Internet for All Act, which invests $100 billion to build high-speed broadband in unserved and underserved communities and ensures that internet service will be affordable. H.R. 7302 provided the framework for the broadband provisions in H.R. 2.
Two of Rep. Sewell's bills are included as key provisions in H.R. 2. H.R. 1680, New Markets Tax Credit Extension Act of 2019 is designed to spur private investment in low-income rural communities and urban neighborhoods by providing tax credits for private investments made in underserved communities. H.R. 3967, the Municipal Bond Market Support Act of 2019, would help local governments, non-profits, schools, hospitals, universities and other entities reduce costs associated with infrastructure and development projects.
Sewell also co-led three amendments to H.R. 2 that passed this week. These amendments would expand the role of Historically Black Colleges and Universities in DOT research, support HBCU infrastructure development, and create a carbon capture, utilization, and storage technology commercialization program and direct an air capture technology program within the Department of Energy.
Sewell's office said that in light of the pandemic and as schools consider how best to provide resources to students remotely, H.R.2 will provide critical access to both students and teleworkers across Alabama's 7th Congressional District.
H.R. 2 would invest more than $1.5 trillion in roads, bridges, transit systems, schools, housing, broadband access and other essential infrastructure.
H.R. 2 now goes to the Senate, where Senate Republicans are likely to make a number of changes to the legislation. The Senate's 60 votes to end a filibuster rule; however means that any infrastructure bill will have to have bipartisan support to pass the Senate.
Sewell is a member of the House leadership and is in her fifth term representing Alabama's 7th Congressional District. Sewell had no primary challenger and no Republican is running against her in the Nov. 3 general election.