Alabama attorney general signals end to fight over Birmingham's Confederate monument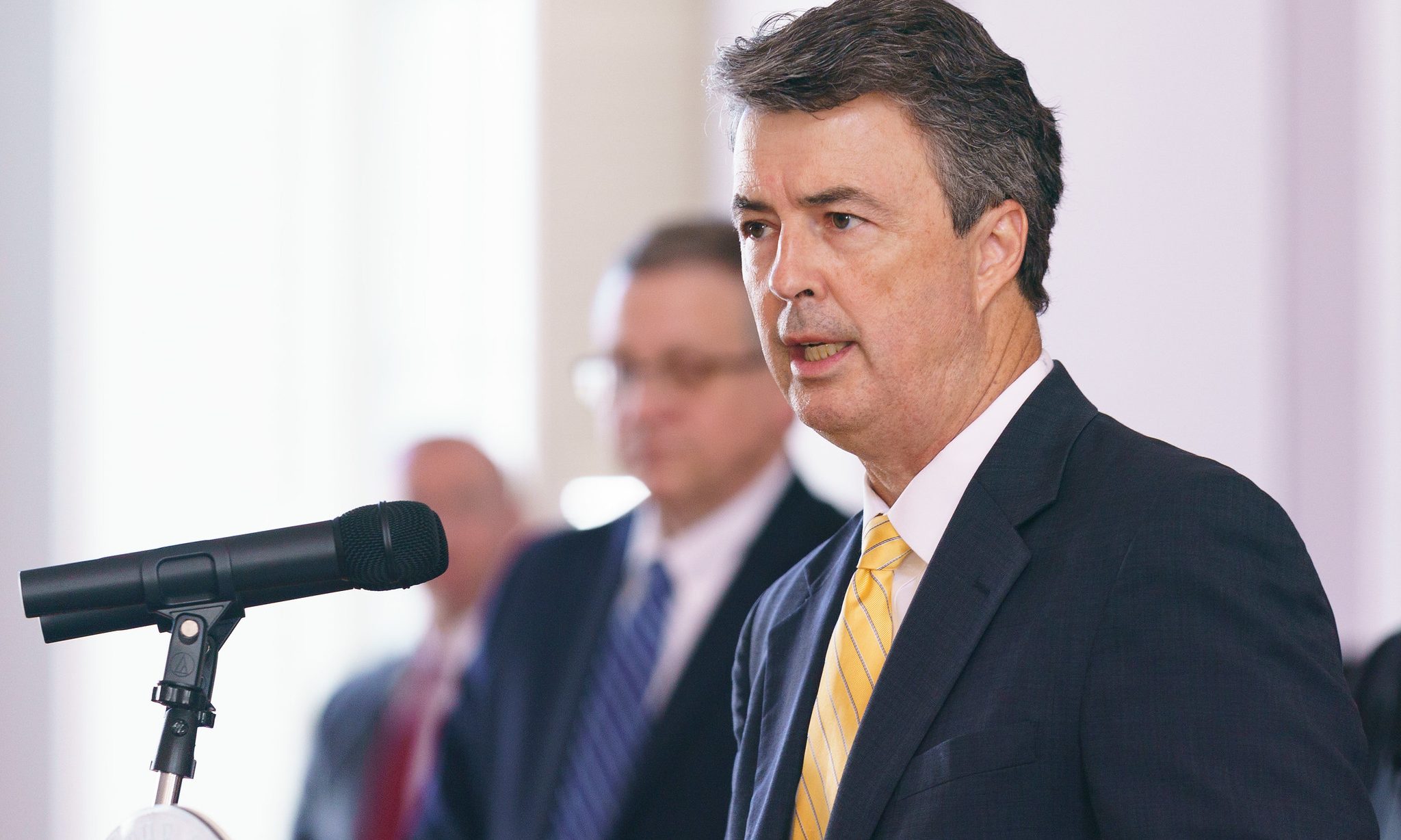 Alabama Attorney General Steve Marshall on Monday said the city of Birmingham would get a one-time $25,000 fine if city officials remove the Confederate monument in the city's Linn Park, which, if done, would bring an end to a years-long battle between state lawmakers and local officials in Alabama's largest city.

The monument was at the epicenter of a riotous protest early Monday morning, following peaceful protests in the city late Sunday over the killing of George Floyd by a police officer in Minneapolis.
Rioters attempted unsuccessfully to tear down the monument, and later burned businesses and attacked at least two journalists.
"The Alabama Monuments Preservation Act provides a singular avenue for enforcement — the filing of a civil complaint in pursuit of a fine, which the Alabama Supreme Court has determined to be a one-time assessment of $25,000. The Act authorizes no additional relief," Marshall said in a statement Monday. 
"Should the City of Birmingham proceed with the removal of the monument in question, based upon multiple conversations I have had today, city leaders understand I will perform the duties assigned to me by the Act to pursue a new civil complaint against the City," Marshall continued. "In the aftermath of last night's violent outbreak, I have offered the City of Birmingham the support and resources of my office to restore peace to the City."
Marshall's statement came after Birmingham Mayor Randall Woodfin earlier on Monday said that he planned to remove the Confederate monument and pay a fine rather than witness more chaos.
Woodfin on Monday also declared a state of emergency and a city-wide curfew. 
Following the white supremacist rally in Virginia in 2017, some Birmingham City Council members wanted the Confederate monument in the park torn down. 
Instead, former Birmingham Mayor William Bell had the monument covered by plywood, and a year later, after Randall Woodfin replaced Bell as mayor, the Alabama Legislature passed a law forbidding the city — and all municipalities in the state — from removing or altering a Confederate monument.
The law imposes a $25,000 fine for each violation. 
Comedian Jermaine "Funnymaine" Johnson on Sunday called for demonstrators to tear down the monument.
Johnson told Al.com on Monday that he hated to see the protest turn violent, and said he never encouraged violence but does still call for the monument's removal. 
"If you think I incited violence, you don't think monuments like this and the policies behind it haven't incited violence for decades, you just need to think again," Johnson told Al.com.
Seventh Alabama inmate dies after testing positive for COVID-19
A seventh Alabama inmate has died after testing positive for COVID-19, and the man is the second person from the infirmary at the Staton Correctional Facility to have tested positive for the virus and subsequently died. 
Daniel Everett, 74, died Tuesday after testing positive for coronavirus at a local hospital, the Alabama Department of Corrections announced in a press release Wednesday. Everett, who had been housed in Staton's infirmary due to previous illnesses, was tested after another inmate in the infirmary, 80-year-old Robert Stewart, tested positive for the virus and died on June 14. 
Coronavirus seems to be spreading among inmates and staff at Staton prison, where, as of Tuesday, there have been 17 confirmed cases among inmates and 23 among workers. That's more confirmed cases than in any other state prison. Tutwiler prison follows closely behind at 39 confirmed cases — 10 among inmates and 29 among employees, one of whom died.  
ADOC also announced that an inmate at St. Clair Correctional Facility, one at the Julia Tutwiler Prison for Women and another at Staton prison all tested positive for COVID-19, bringing the total confirmed coronavirus cases among state inmates to 68, 43 of which remain active, according to the department. 
Of the state's approximately 22,000 inmates, 329 had been tested as of Tuesday, according to ADOC. 
In addition to the new cases among inmates, ADOC said a worker at the Easterling Correctional Facility and an employee at the Alabama Corrections Academy tested positive for COVID-19. There have been 165 confirmed cases among ADOC staff, who are asked to self-report if they receive positive test results independently. ADOC has not offered free testing to staff. 
ADOC announced last week the first death of a prison worker, an employee at Tutwiler prison, who tested positive for COVID-19. 
Despite calls by Rep. Chris England, D-Tuscaloosa, and numerous criminal justice reform groups and advocates for incarcerated people for ADOC to increase COVID-19 testing and release as many of the very sick and older inmates as possible, who are more at risk from the virus, the department has not publicly indicated plans to do so. 
ADOC Commissioner Jeff Dunn in an op-ed published in the Alabama Daily News on Monday wrote that he believes the depiction by some of prisons as petri dishes for the virus is not entirely off base, and said that "an enclosed environment housing a disproportionately unhealthy population where social distancing is virtually impossible, coupled with COVID-19's highly contagious nature and long incubation period, creates a recipe for a potential health disaster if not managed correctly."
But Dunn wrote that handling the pandemic in prisons "cannot be reduced to simple conversations about testing data or be solved through the sudden release of unrehabilitated inmates back into society." 
As the confirmed coronavirus cases and deaths continue to increase in Alabama prisons, the virus is also surging outside prison fences and across the state. 
Alabama on Monday saw a new record number of patients in hospitals with COVID-19, and the number of new cases in the state has continued to reach record highs in recent days.