Sessions blasts Tuberville for declining Fox News debate invitation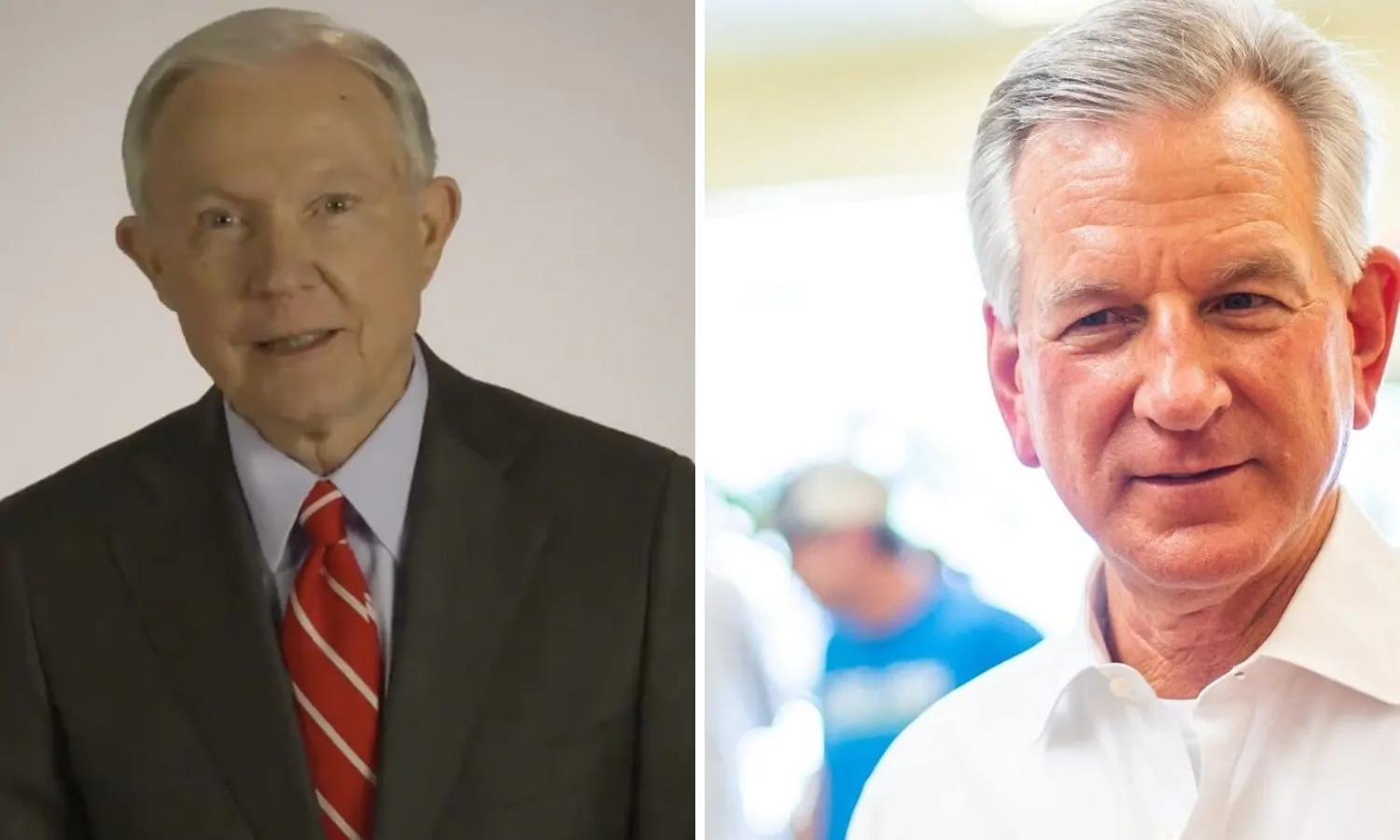 U.S. Senate candidate Jeff Sessions on Tuesday blasted his Republican primary opponent Tommy Tuberville for rejecting an invitation by Fox News Channel to have Chris Wallace host a debate between Jeff Sessions and Tommy Tuberville on Wallace's "Fox News Sunday" show.
Tuberville declined the opportunity to debate Sessions on the Sunday news show, six weeks ahead of the July 14 runoff in the U.S. Senate Republican primary.
Sessions said that Tuberville declining the invitation was telling.
"If Tommy Tuberville is too scared to debate on Fox News, he certainly won't be able to debate on the Senate floor," Sessions said. "Anyone who can't debate can't represent Alabama in the United States Senate. Alabama wants fierce fighters to go to Washington, people who have the courage to debate and fight."
Sessions campaign said that this was not the first debate Tuberville has declined a debate invitation.
In March, Tuberville agreed to a runoff debate with Sessions, sponsored by WHNT-Huntsville, WIAT-Birmingham, WKRG-Mobile, WRBL-Columbus (GA) and WDHN-Dothan TV stations, only to back out days before the debate could take place.
"Tommy should man up and face his fears," Sessions said. "I promise to use small one-syllable words in a debate. But he won't debate because he knows almost nothing about Alabama or the critical issues our great nation faces."
"The patriotic and conservative state of Alabama must not send a nubbin or a potted plant to the Senate," Sessions continued. "Our voice and our values must be vigorously asserted. Tommy Tuberville has now proven he won't do it."
Tuberville had more votes than Sessions in the March 3 Republican primary election.
Tuberville leads in polling and has taken the position that he does not benefit from sharing a debate stage with Sessions.
"I'm not used to punting on first down," Tuberville said in a recent talk radio interview. "That's pretty much what I'd be doing. You know, he debated once or twice in his career. Obviously, he is behind. He wants a way to catch up. The best thing I can tell him is he needs to get out there and work like I'm working. I'm not sitting at home. I'm going around meeting and shaking hands. And that's what I've done for the last year and a half. You know that. You've seen me out there. I have not slowed down. I think going to straight to the people in small towns, communities, and the cities and telling exactly what you're doing and why you're doing it is the most important thing."
"Just getting up in front of the TV camera for an hour is not going to do a whole lot of good," Tuberville said. "I want to spend my time out with the people who are going to vote for me and people who I am going to represent. Good luck to him doing what he wants to do. They knew way back we were not going to get into a debate because he wouldn't debate us the first three months he got in. We couldn't even find him. He was missing in action. He didn't want to answer the recusal question. Now he's down 15-20 points, and he wants to debate. We're not going to bite on that hook."
Jeff Sessions was U.S. Senator from 1997 to 2017 and U.S. Attorney General from 2017 to late 2018. He previously served as Alabama Attorney General, U.S. Attorney, Chairman of the Alabama Republican Party, deputy U.S. Attorney, and as a reserve officer in the U.S. Army.
Tommy Tuberville was the head football coach at Auburn University, Texas Tech University, Cincinnati University, and the University of Mississippi. Tuberville was also the defensive coordinator at the University of Miami and at Texas A&M.
The two will face off in the Republican primary runoff on July 14. The winner will face incumbent Sen. Doug Jones in the November 3 general election.
Original reporting by WVNN talk radio's Jeff Poor contributed to this report.
Vaccines should protect against mutated strains of coronavirus
Public health experts say it will be some time before vaccines are available to the wider public.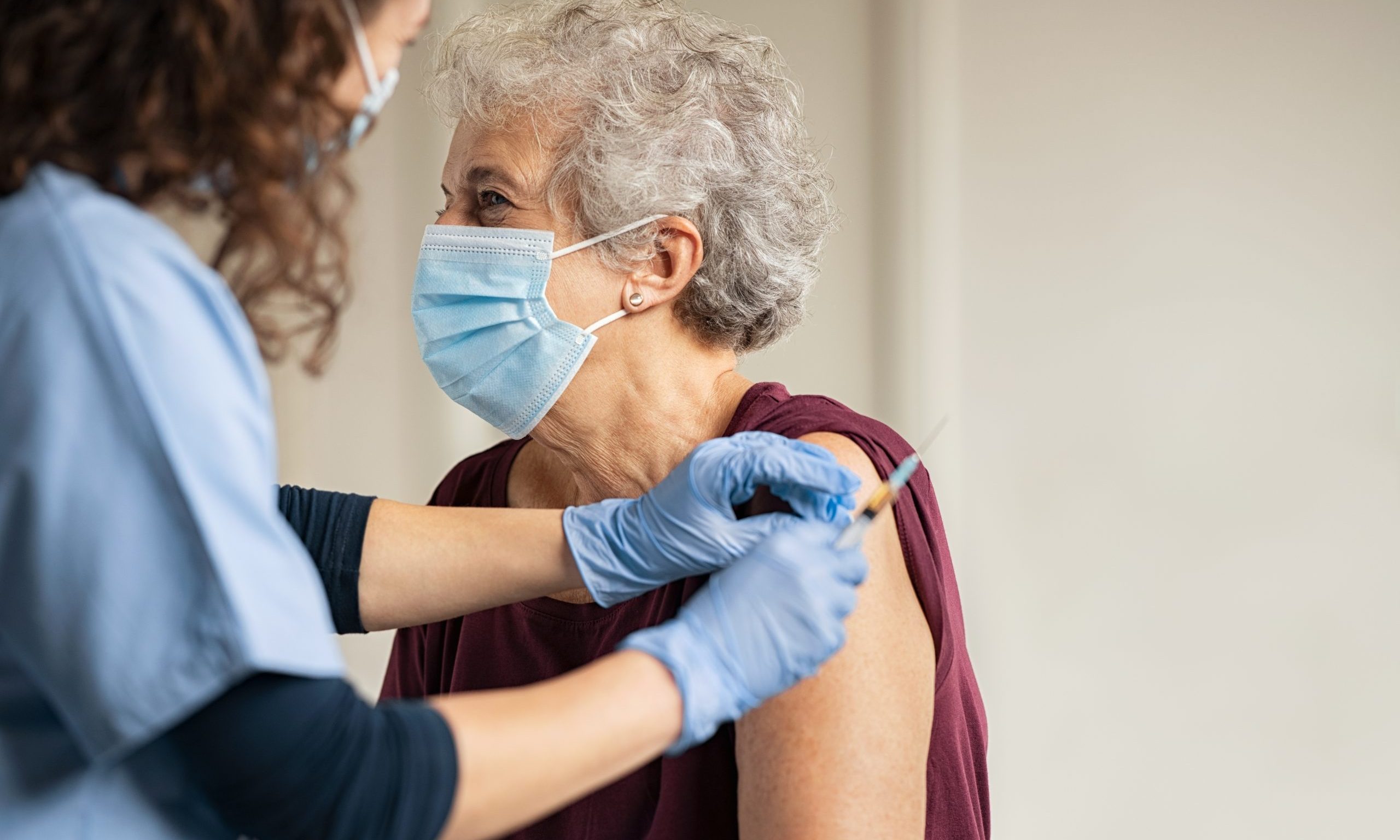 Multiple vaccines for COVID-19 are in clinical trials, and one has already applied for emergency use authorization, but how good will those vaccines be against a mutating coronavirus? A UAB doctor says they'll do just fine. 
Dr. Rachael Lee, UAB's hospital epidemiologist, told reporters earlier this week that there have been small genetic mutations in COVID-19. What researchers are seeing in the virus here is slightly different than what's seen in the virus in China, she said. 
"But luckily the way that these vaccines have been created, specifically the mRNA vaccines, is an area that is the same for all of these viruses," Lee said, referring to the new type of vaccine known as mRNA, which uses genetic material, rather than a weakened or inactive germ, to trigger an immune response. 
The U.S. Food And Drug Administration is to review the drug company Pfizer's vaccine on Dec. 10. Pfizer's vaccine is an mRNA vaccine, as is a vaccine produced by the drug maker Moderna, which is expected to also soon apply for emergency use approval. 
"I think that is incredibly good news, that even though we may see some slight mutations,  we should have a vaccine that should cover all of those different mutations," Lee said. 
Researchers at the University of North Carolina at Chapel Hill and the University of Wisconsin-Madison found in a recent study, published in the journal Science, that COVID-19 has mutated in ways that make it spread much more easily, but the mutation may also make it more susceptible to vaccines. 
In a separate study, researchers with the Commonwealth Scientific and Industrial Research Organisation found that while most vaccines were modeled after an earlier strain of COVID-19, they found no evidence that the vaccines wouldn't provide the same immunity response for the new, more dominant strain. 
"This brings the world one step closer to a safe and effective vaccine to protect people and save lives," said CSIRO chief executive Dr. Larry Marshall, according to Science Daily. 
While it may not be long before vaccines begin to be shipped to states, public health experts warn it will be some time before vaccines are available to the wider public. Scarce supplies at first will be allocated for those at greatest risk, including health care workers who are regularly exposed to coronavirus patients, and the elderly and ill. 
Alabama State Health Officer Dr. Scott Harris, speaking to APR last week, urged the public to continue wearing masks and practicing social distancing for many more months, as the department works to make the vaccines more widely available.
"Just because the first shots are rolling out doesn't mean it's time to stop doing everything we've been trying to get people to do for months. It's not going to be widely available for a little while," Harris said.