A brief look at candidate Barry Moore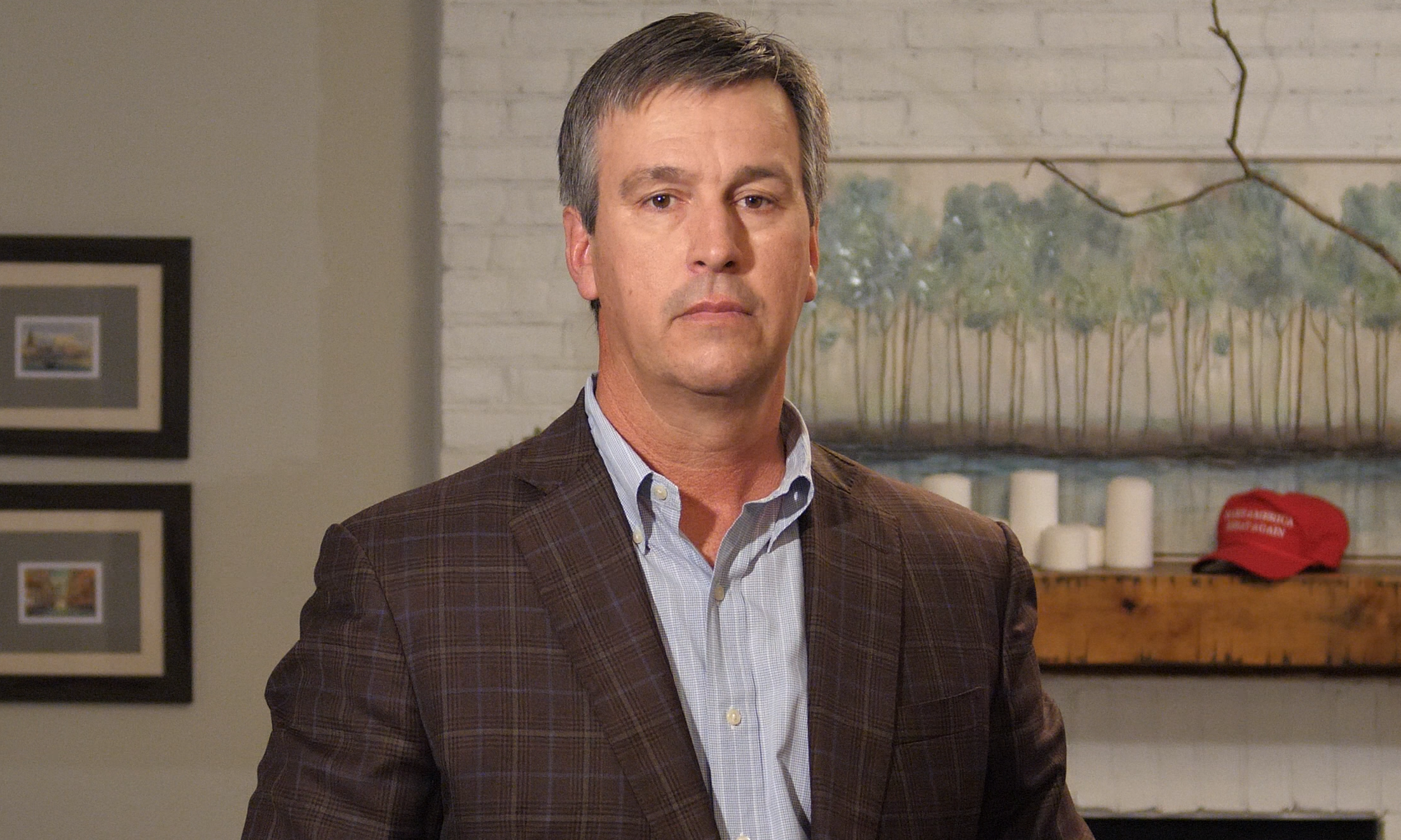 Former state Representative Barry Moore will face Dothan businessman Jeff Coleman in a Republican primary runoff for Alabama's Second Congressional District on July 14.
Moore entered politics in 2010, at the urging of then-Chair of the Republican Party Mike Hubbard.
(Hubbard is a convicted felon who is sentenced to four years in state prison for using his office for personal gain).
In his book "Storming the State House," Hubbard said of Moore's recruitment, "I delivered my best sales pitch."
With the help of over $150,000 contributed by Hubbard-controlled PACs, Moore defeated Democrat incumbent, Terry Spicer, in 2010.
In his book, Hubbard also wrote, "I told the Moore's that this would be a once-in-a-lifetime opportunity for the two of them to do the State a tremendous service—first of all by defeating a double-dipping Democrat like Spicer and secondly by being a part of a historic Republican majority that would fundamentally change the way Montgomery operates."
But Hubbard didn't fundamentally change the pay-to-play scheme that has fed both Democrats and Republicans for years. He enhanced the scheme to reward himself and his cronies.
Just two months after being elected, Moore received a contract with the Alabama Department of Environmental Management (ADEM) for $27,500. The contract was executed in the name of Hopper-Moore, Inc., doing business as Barry Services. Hooper-Moore is registered as a "minority-owned business" because Moore's wife, Heather, is purportedly part-Native American.
On December 15, 2011, two additional payments were made to Hopper-Moore from ADEM, one for $8,950, and the other $16,900. The three contracts in FY 2011 and FY 2012 were for "solid waste."
In the Fiscal year 2013, Moore's company received another contract with ADEM, which was $11,262 for "sanitation services." Added up the four payments made to Hopper-Moore since January of 2011, and the total came to $64,612.
Before Moore was elected State Representative in District 91, neither he nor his wife had ever done business with the State.
Moore was always one of Hubbard's faithful lieutenants, and while he never scored plum committee assignments, Hubbard leaned on Moore as someone he could count on politically.
Even today, a picture of the pair hangs in a prominent position at Moore's home.
One of Hubbard's economic development plans in 2012 was to bring 100 new jobs to Moore's district in an expansion deal with Enterprise Electronics Corporation.
A deed from Coffee County signed on August 15, 2012, shows that Moore and his wife, Heather, sold their suburban home to Enterprise Electronics Corporation for $650,000.
The real estate estimate for the five bedroom, 4.5 bath home was listed at $424,898. Neither Moore nor Enterprise Electronics Corporation answered why the company paid $200,000 over market value.
Also, in 2012, along with other House members, Moore sought to insert language into State law that would benefit private companies who provided solid waste management within certain counties and/or municipalities, including a company owned by Moore.
HB274 would have "prohibit a county, municipality, or solid waste authority from providing commercial front-end loader, roll-off, or commercial recycling collection services within the county or the municipality if there are two or more private solid waste providers offering those services in the county."
Moore, along with fellow Republican legislators, proposed this bill, even though Moore owned a solid waste management company (Barry Moore Industries) that would have stood to gain personally from this bill's passage.
Moore was arrested in April of 2014, on felony perjury and lying to authorities charges. He was accused of providing false statements to a grand jury during a grand jury probe that eventually led to Hubbard's indictment.
While Moore would be acquitted of the charges, it was Hubbard who facilitated Moore's legal defense.
On his weekly FPCA filing for May 9, 2014, Moore listed an expenditure of $25,000 to Baxley, Dillard, McKnight & James, the law firm that would represent him at trial.
Hubbard's Storm PAC gave Moore $10,000 on the day that Moore was served his indictments from the AG's office and $15,000 just days after his arrest. Moore posted $10,000 in cash for his bail on April 24.
Moore also received significant donations from Hubbard's closest allies, including Alabama 2014 PAC, managed by former Gov. Bob Riley.
According to that year's April filings with the Secretary of State, Riley's PAC gave Moore $25,000. Donations made to Moore by Hubbard and Riley were the largest donations either PAC gave any single candidate.
Moore rewarded Hubbard's cash contributions by standing with him on a stage in Auburn the day Hubbard was indicted on 23 felony counts of public corruption.
He was also among the lawmakers who signed a letter to then-US Attorney General Loretta Lynch, asking her to investigate State's Attorney General Luther Strange. There were ten accusations against Strange of "misconduct…incompetence or willful neglect of office."
The letter was one of many attempts to derail Hubbard's prosecution, and like the others, it failed.
The request for an investigation was answered by then-US Attorney for the Middle District of Alabama, George L. Beck Jr. Beck found irony in the call for a federal investigation into the actions taken by Attorney General Luther Strange, Deputy Attorney General Matt Hart, against Hubbard.
"First issue is whether or not the misconduct of the State prosecutor has caused the illegal the indictment of Speaker Hubbard," Beck said at a widely attended press conference. "It is somewhat ironic that a largely white, largely Republican, largely conservative group of legislators, have reached out to the Obama Administration to bail out the leader of legal entanglements he finds himself in," Beck remarked.
Moore was a Hubbard loyalist who benefited financially from his time in public office. Now, he wants the voters of District Two to reward him with their vote.
It was Hubbard who gave Moore his start in politics, and it was Hubbard who enabled and protected him.
Hubbard awaits prison, while Moore seeks a win in the July 14 Republican primary.
Opinion | A question for Alabama Republican voters
You won last Tuesday. But let me ask you this: What did you win?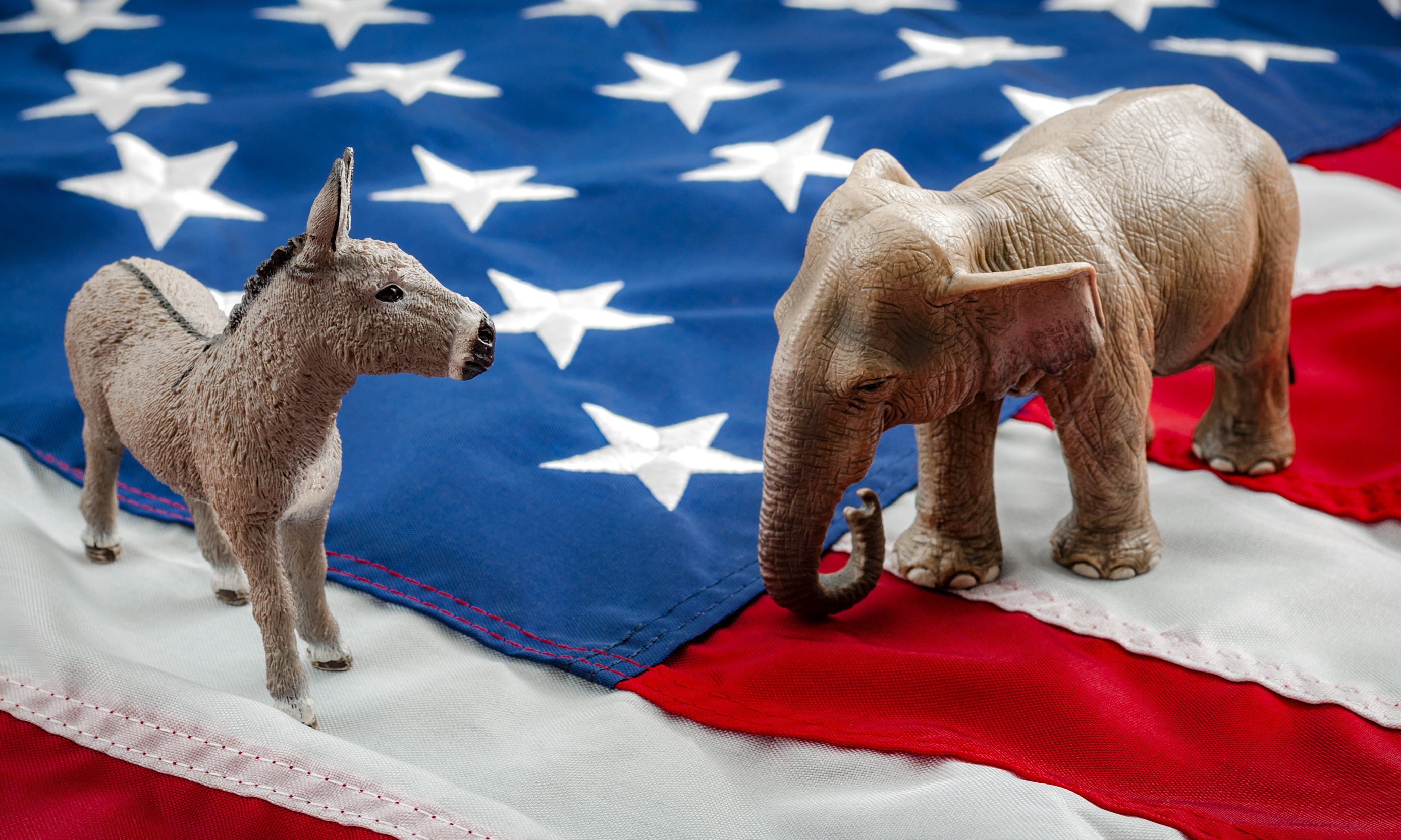 Let's chat, Republican voters. Now that the election is over and emotions have returned to just short of a five-alarm fire, I'd like to lay a few things out for you. Things just to consider. Things that maybe you'll carry with you in the future. And then, I have a question for you.
Let's begin here: You won last Tuesday. Convincingly. 
No two ways about it, the Republican candidates in this state mostly crushed their Democratic competition, a few statehouse races in Dem strongholds notwithstanding. In the all-important statewide race at the top of this state's ticket — Sen. Doug Jones vs. Republican Tommy Tuberville — there was a convincing Tuberville win. 
So, congratulations. 
But let me ask you this: What did you win? 
Not, "what did the party win," but what did you win personally? These elections aren't about the team winning. They're about public representation that best reflects your interests and values. 
That's what a representative government is about, right? Electing people who will go to D.C. or Montgomery or your local courthouse and get the things done that are important to you. 
So, did you get that? 
Well, let's take a look. 
According to a 2018 Public Affairs Research Council study completed in Alabama, these were the top five issues for state voters: 1. Public education, 2. Healthcare, 3. Government corruption and ethics, 4. Mental health and substance abuse, and 5. Poverty. 
Obviously, a few things have happened since then, so I think it's safe to say we can include the economy and global health crises in the top seven. 
And I also know from the campaign ads and constant comments on social media sites that replacing justices on the Supreme Court (mostly in an effort to overturn the legalization of abortion) is high on the list. In fact, it was most often the single topic listed by voters and the single reason many said they were voting against Jones. 
So, there's your list of important issues. Did your elected officials have a plan to address any of those things?
In short, no. I checked. And you can too. 
Go to the websites for Tuberville, Robert Aderholt, Mo Brooks, Mike Rogers, Barry Moore and Jerry Carl — those are the U.S. senator and representatives elected in Alabama last week — and see if you can locate their specific plans for any of those things. 
Hell, half of them don't even list education — your No. 1 priority — on their websites. 
On your No. 2 issue, healthcare, the responses are so laughably stupid, it's frankly hard to believe that adults wrote them. Every single one of them wants to "repeal and replace Obamacare." None of them specify exactly what they plan to replace it with.  
Let me put that another way: They want to take healthcare away from hundreds of thousands of Alabamians, in the middle of a pandemic, and just hope that insurance companies and hospitals behave appropriately and don't mistreat anyone.  
Let's be real here. These guys got elected because they're on the R team, and because you've been led to believe that the most important vote that can be cast is one for the people who will choose our next Supreme Court justice. 
And you believe that because you have the misguided notion that the Supreme Court will one day overturn Roe v. Wade and ban abortions, which will magically eliminate all abortions. You also believe the high court will do other things, like repeal Obamacare or overturn precedent allowing gay marriage. 
Bad news: None of those things are going to happen. Just this week, the court, despite a 6-3 conservative majority, sent strong signals that the latest attempt to kill Obamacare will be unsuccessful. 
In June, the court upheld an opinion that blocked a Louisiana law requiring doctors to have admitting privileges at local hospitals before they can perform an abortion. The law was designed to limit abortion clinics in the state. 
In October, the court declined to even hear the case of a former Kentucky clerk who was jailed for failing to issue marriage licenses to same-sex couples. 
Now, we could get into the technical legal reasons behind those decisions, but they all essentially boil down to this: The rulings in the major cases on abortion, Obamacare and gay marriage weren't made flippantly. And once they were made, they became precedent for the court and incredibly hard to overturn.  
But don't take my word for it. Go read the opinions in the cases I mentioned. Read the analysis from legal scholars. Read the words of the justices. 
And when you finish, ask yourself this: If these conservative judges are going to behave like responsible judges then what exactly am I getting out of all these Republican votes? 
Our schools are in bad shape. Our health care system is failing. We're going to have to open a new prison just for convicted Republican lawmakers and elected officials at the rate we're going. We're at the top of the charts on poverty. And we have one of the highest death rates in the world for COVID. 
What else do we need to fail at before you'll consider voting for someone who has some idea what they plan to do? No, really, I'm asking.