Opinion | Navigating a global pandemic at the local level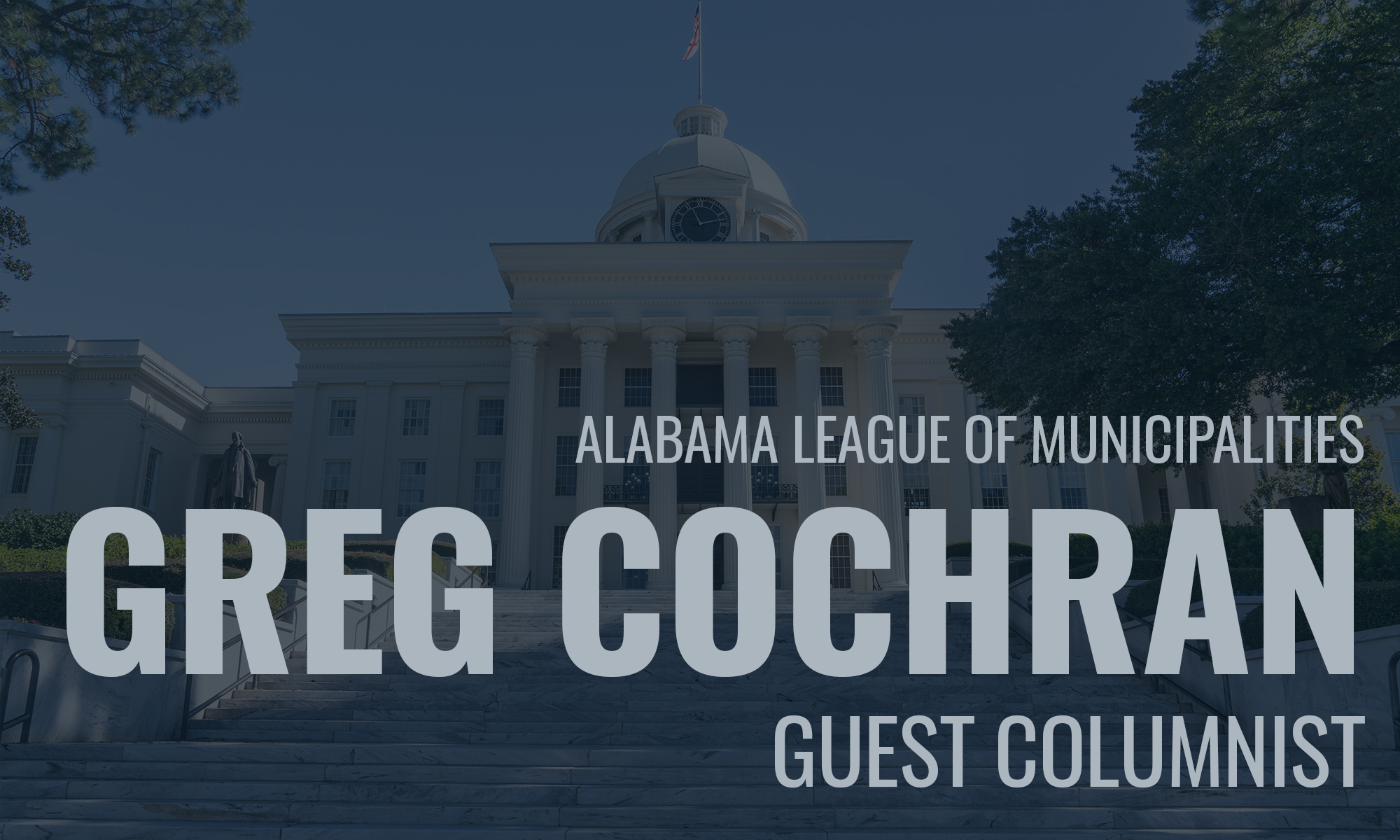 Social distancing, flatten the curve, contact tracing, PPE, zoom fatigue … these are some of the terms that have become part of our daily vernacular since mid-March. COVID-19 has upended lives and livelihoods and caused significant economic disruption throughout Alabama, particularly at the local level. Yet, even with the unprecedented challenges we're all now facing, in my 24 years with the Alabama League of Municipalities, I have never been more enthusiastic about our mission or the future of our cities and towns.
Municipalities are the foundation of our state – providing the essential resources and services that foster safe, vibrant spaces for business to thrive and citizens to live, work and play. In the League's 85-year history, we have seen time after time that Alabama is resilient. Its people are determined, innovative and ready to begin again – particularly at the local level. Alabama is facing historic economic loss and extended challenges to our many public systems; however, the League will continue to work proactively with its membership and diligently with Governor Ivey, her administration, state and national lawmakers as well as state agencies and our many strategic partners and stakeholders to support and guide Alabama's communities as they navigate these uncertain times.
On June 1 we were excited to announce that we have expanded and restructured our staff. Kayla Bass was promoted from Public Affairs Associate to Director of External Affairs where she will work to promote League legislative positions through the development and implementation of grassroots campaigns and specific advocacy strategies. Bryan Parker joined the League with an impressive economic development background from his years with PowerSouth Energy and former Congressman Jo Bonner. Baker Allen joined our team from the Governor's Office with extensive policy development skills, including substantial knowledge on issues that are vital to local governments such as broadband development, environmental regulation and Opportunity Zones. Kayla, Bryan and Baker will be working in unison to enhance our outreach and services while ensuring we remain a steadfast and reliable resource for our members, the Legislature, our congressional delegation and strategic partners.
Our 22-member staff has a wealth of institutional knowledge – from advocacy to educational outreach to legal expertise on municipal government. We understand and respond to the unique complexities faced by our state's municipal officials and employees.
As current events have challenged and compromised our country, our state, our local governments, public health structure, business community, school systems, medical community and emergency responders, the Alabama League of Municipalities has been at the forefront daily to provide the best representation, resources and guidance available to those leading at the local level. We will continue to work strategically and intentionally with local, state and national organizations, agencies, stakeholders and partners to gather accurate, transparent revenue loss data; ensure municipal authority remains intact; advocate on behalf of Alabama's municipalities at the state and congressional levels, particularly regarding stimulus funding; as well as distribute critical information to cities and towns regarding this unprecedented pandemic and the many resulting statewide orders.
While we may not know what "normal" will be following COVID-19, we do know that Alabama's municipalities must continue to provide critical services to its citizens daily. Strong, proactive local government matters now more than ever.
Opinion | Auburn Student Center named for Harold Melton, first Auburn SGA president of color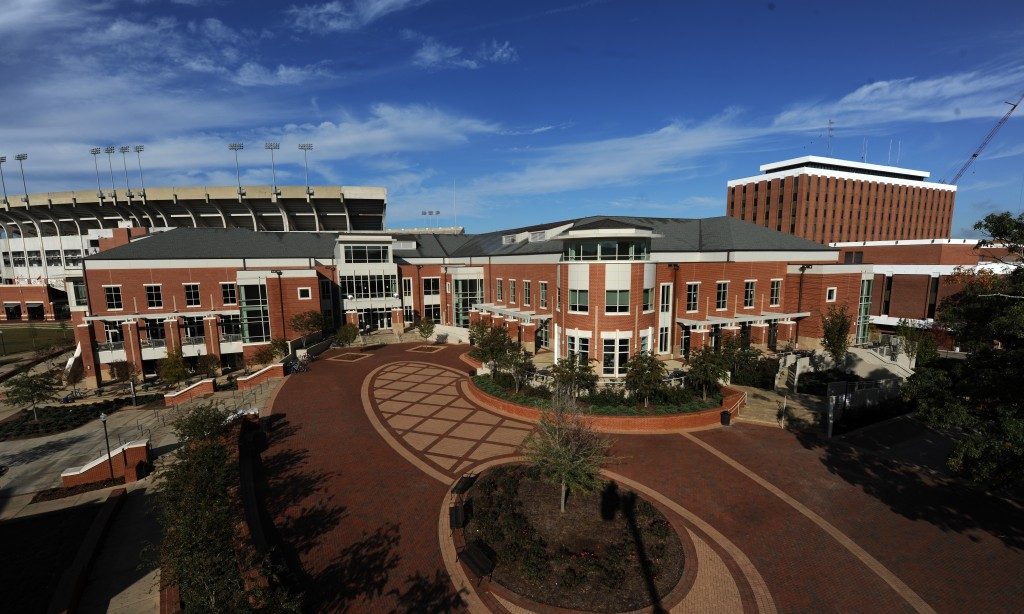 The year 1987 was a quiet one for elections across America but not at Auburn. That was the year Harold Melton, a student in international studies and Spanish, launched and won a campaign to become the first African American president of the Auburn Student Government Association, winning with more than 65 percent of the vote.
This was just the first of many important roles Harold Melton would play at Auburn and in an extraordinarily successful legal career in his home state of Georgia, where his colleagues on the Georgia Supreme Court elected him as chief justice.
Last week, the Auburn Board of Trustees unanimously named the Auburn student center for Justice Melton, the first building on campus that honors a person of color. The decision was reached as part of a larger effort to demonstrate Auburn's commitment to diversity and inclusion.
In June, Auburn named two task forces to study diversity and inclusion issues. We co-chair the task force for the Auburn Board with our work taking place concurrently with that of a campus-based task force organized by President Jay Gogue. Other members of the Board task force are retired Army general Lloyd Austin, bank president Bob Dumas, former principal and educator Sarah B. Newton and Alabama Power executive Quentin P. Riggins.
These groups are embarking on a process that offers all Auburn stakeholders a voice, seeking input from students, faculty, staff, alumni, elected officials and more. It will include a fact-based review of Auburn's past and present, and we will provide specific recommendations for the future.
We are committed to making real progress based on solid facts. Unlike other universities in the state, Auburn has a presence in all 67 counties through the Alabama Cooperative Extension System. Our review has included not only our campuses in Auburn and Montgomery but all properties across our state. To date, we have found no monuments or statues recognizing the history that has divided our country. We will continue our fact-finding mission with input from the academic and research community.
Our university and leadership are committed to doing the right thing, for the right reasons, at the right time. We believe now is the right time, and we are already seeing results.
In addition to naming the student center for the Honorable Harold Melton, we have taken steps to highlight the significant role played by Harold Franklin, the student who integrated Auburn. We are working to enhance the historical marker that pays tribute to Mr. Franklin, and we are raising its visibility in campus tours as we pay homage to his contributions as our first African American student. Last month, we awarded Mr. Franklin, now 86 and with a Ph.D., a long-overdue master's degree for the studies he completed at Auburn so many years ago.
We likewise endorsed a student-led initiative creating the National Pan-Hellenic Council Legacy Plaza, which will recognize the contributions of Black Greek organizations and African American culture on our campus.
In the coming months, Auburn men and women will work together to promote inclusion to further enhance our student experience and build on our strength through diversity. The results of this work will be seen and felt throughout the institution in how we recruit our students, provide scholarships and other financial support and ensure a culture of inclusion in all walks of university life.
Our goal is to identify and implement substantive steps that will make a real difference at Auburn, impact our communities and stand the test of time.
Naming the student center for Justice Melton is but one example. In response to this decision, he said, "Auburn University has already given me everything I ever could have hoped for in a university and more. This honor is beyond my furthest imagination."
Our job as leaders at Auburn is more than honoring the Harold Meltons and Harold Franklins who played a significant role in the history of our university. It is also to create an inclusive environment that serves our student body and to establish a lasting legacy where all members of the Auburn Family reach their fullest potential in their careers and in life.