Private prison company vying to build Alabama's new prisons mulling strategies amid falling stock prices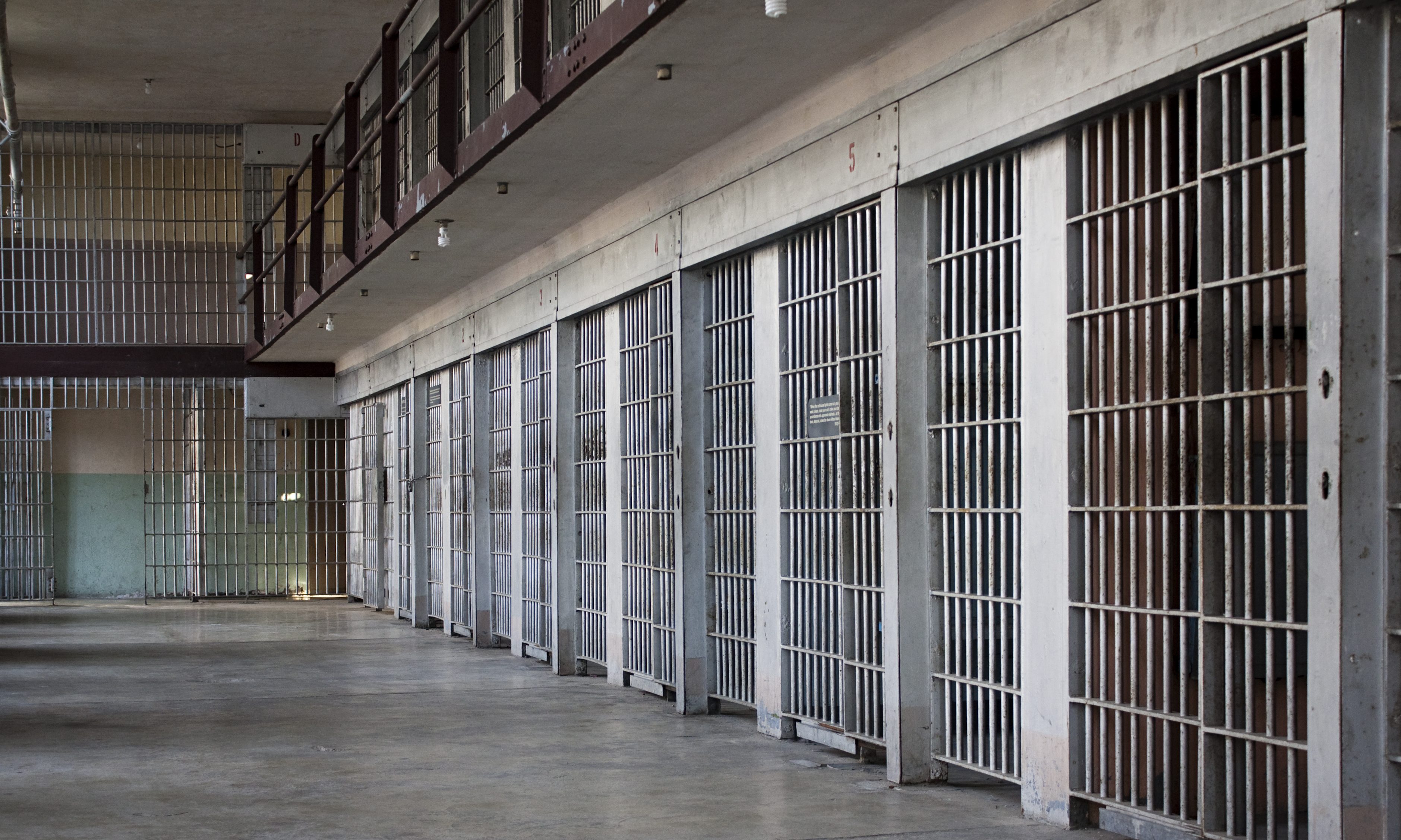 Shares for the private prison company bidding to build one or more of Alabama three new prisons are down more than 50 percent this year, and the company is reconsidering its business model. 
Tennessee-based CoreCivic's shares are down by nearly 51 percent from a year ago, and down by 250 percent from 2017. The company announced last week that it had suspended its dividend and is reevaluating how it invests its money. 
CoreCivic is one of two entities that Gov. Kay Ivey's office announced will move forward in a plan to build three new prisons at an estimated cost of $900 million then lease the prisons back to the state. 
CoreCivic in recent years worked to grow real estate holdings to take advantage of the company's change in 2013, from a traditional corporation to a Real Estate Investment Trust (REIT), which allows them to save many millions through federal tax exemptions.
REIT structures also require that a company hold a certain amount of real estate in their portfolios. 
Owning prisons in Alabama that the company would then lease back to the state would help CoreCivic meet that requirement, but now the company is reconsidering its corporate structure, according to the company's president and CEO,  Damon Hininger. 
"While the unprecedented challenges posed by the COVID-19 pandemic continue to be a priority to ensure the safety of our staff and individuals in our care, we are also focused on creating long-term shareholder value and delivering on our company's purpose. We believe alternatives to our current corporate structure and capital allocation strategy may better serve the interests of the Company, our shareholders, our employees, individuals in our care within our facilities, and the communities we care so deeply about," Hininger said on June 17. 
"We are a financially strong company. Nevertheless, our debt and equity securities have been trading at significant discounts to their historic multiples in recent years and to multiples applied to other real estate asset classes for many years.  We do not believe these trading prices properly reflect our stable cash flow generation or the value of our real estate," Hininger continued. 
"At the market prices we have experienced for our debt and equity securities, capital has become increasingly expensive. We are examining whether other approaches may improve our growth prospects and long-term shareholder returns, while also improving our credit profile and long-term cost of capital," he continued. 
"Alternative corporate structures could allow the Company flexibility to allocate the Company's substantial free cash flow to the highest returning opportunities which could include debt repayment, prudent return of capital to shareholders, or funding attractive growth opportunities. … Additionally, we believe alternative structures could expand opportunities for the Company to meet other partner needs that cannot be undertaken in our current structure," Hininger said. 
The company said in a statement that the next step will be to evaluate alternative corporate structure and capital allocation strategies "to determine the best approach to maximize long-term shareholder value, while also retaining flexibility for addressing the needs of our government partners and communities.  The process will include an analysis of potential opportunities to recycle capital invested in certain leased assets." 
Alabama Department of Corrections Commissioner Jeff Dunn and Gov. Kay Ivey have said closing and consolidating some of the state's existing facilities would save the state millions, and pay the cost of leasing the new prisons from whichever company or companies are selected to build. 
CoreCivic and another large private prison company, Geo Group, have struggled to find financing in recent years as many U.S. banks have begun severing ties with the private prison companies. Late last year CoreCivic was seeking a $250 million loan from the Japanese financial firm Nomura Holdings Inc., according to several news accounts. 
Birmingham-based Regions Bank continued to provide financing to CoreCivic, however, a spokeswoman for Regions confirmed for APR in December 2019. 
The U.S. Department of Justice detailed systemic problems with violence, sexual assaults, drugs and corruption in Alabama's prison system in a report released in April 2019 in which the department found that Alabama may be in violation of prisoners' Constitutional rights. 
CoreCivic has eyed land in Elmore County for one of the state's new prisons.
The other entity still in the running to build one or more of the state's planned three new prisons is Alabama Prison Transformation Partners, a group with no Internet presence, made up of Star America, BL Harbert International, Butler-Cohen,  Arrington Watkins Architects and Johnson Controls, Inc.
Seventh Alabama inmate dies after testing positive for COVID-19
A seventh Alabama inmate has died after testing positive for COVID-19, and the man is the second person from the infirmary at the Staton Correctional Facility to have tested positive for the virus and subsequently died. 
Daniel Everett, 74, died Tuesday after testing positive for coronavirus at a local hospital, the Alabama Department of Corrections announced in a press release Wednesday. Everett, who had been housed in Staton's infirmary due to previous illnesses, was tested after another inmate in the infirmary, 80-year-old Robert Stewart, tested positive for the virus and died on June 14. 
Coronavirus seems to be spreading among inmates and staff at Staton prison, where, as of Tuesday, there have been 17 confirmed cases among inmates and 23 among workers. That's more confirmed cases than in any other state prison. Tutwiler prison follows closely behind at 39 confirmed cases — 10 among inmates and 29 among employees, one of whom died.  
ADOC also announced that an inmate at St. Clair Correctional Facility, one at the Julia Tutwiler Prison for Women and another at Staton prison all tested positive for COVID-19, bringing the total confirmed coronavirus cases among state inmates to 68, 43 of which remain active, according to the department. 
Of the state's approximately 22,000 inmates, 329 had been tested as of Tuesday, according to ADOC. 
In addition to the new cases among inmates, ADOC said a worker at the Easterling Correctional Facility and an employee at the Alabama Corrections Academy tested positive for COVID-19. There have been 165 confirmed cases among ADOC staff, who are asked to self-report if they receive positive test results independently. ADOC has not offered free testing to staff. 
ADOC announced last week the first death of a prison worker, an employee at Tutwiler prison, who tested positive for COVID-19. 
Despite calls by Rep. Chris England, D-Tuscaloosa, and numerous criminal justice reform groups and advocates for incarcerated people for ADOC to increase COVID-19 testing and release as many of the very sick and older inmates as possible, who are more at risk from the virus, the department has not publicly indicated plans to do so. 
ADOC Commissioner Jeff Dunn in an op-ed published in the Alabama Daily News on Monday wrote that he believes the depiction by some of prisons as petri dishes for the virus is not entirely off base, and said that "an enclosed environment housing a disproportionately unhealthy population where social distancing is virtually impossible, coupled with COVID-19's highly contagious nature and long incubation period, creates a recipe for a potential health disaster if not managed correctly."
But Dunn wrote that handling the pandemic in prisons "cannot be reduced to simple conversations about testing data or be solved through the sudden release of unrehabilitated inmates back into society." 
As the confirmed coronavirus cases and deaths continue to increase in Alabama prisons, the virus is also surging outside prison fences and across the state. 
Alabama on Monday saw a new record number of patients in hospitals with COVID-19, and the number of new cases in the state has continued to reach record highs in recent days.