Ivey "shocked and appalled" by noose targeting Bubba Wallace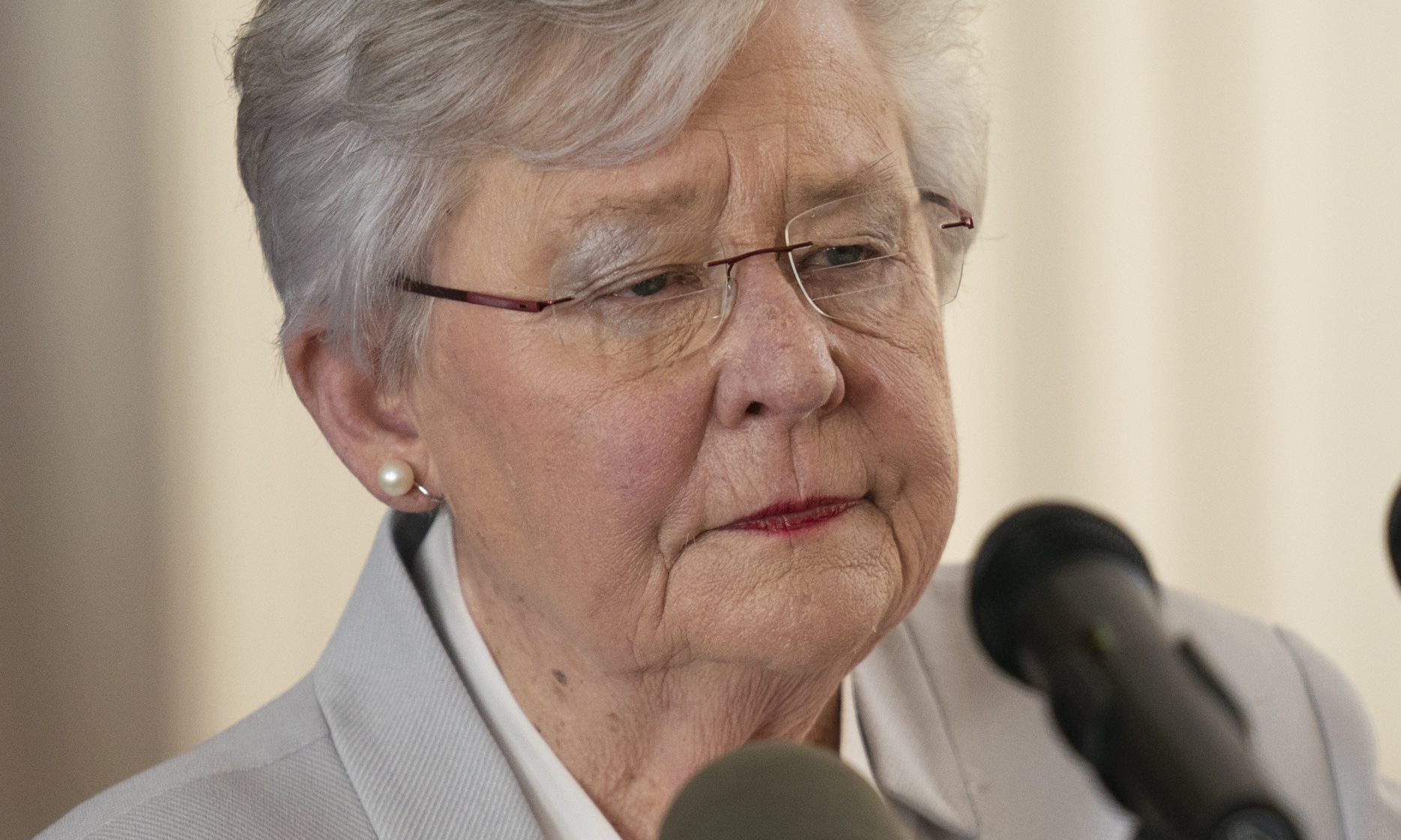 Alabama Governor Kay Ivey (R) announced on Monday, that she was shocked and appalled that a noose was found in the garage area of Darrell "Bubba" Wallace Jr. Wallace is the only Black driver, to have a fulltime ride in NASCAR's Cup Series since 1971. Wallace, who is from Mobile, was at the Talladega Super Speedway for the Geico 500 Sunday.
"I am shocked and appalled to hear of yesterday's vile act against Bubba Wallace in Talladega – there is no place for this disgusting display of hatred in our state," Gov. Ivey said in a statement. "Racism and threats of this nature will not be condoned nor tolerated, and I commit to assisting in any way possible to ensure that the person responsible for this is caught and punished. While the important conversation of racial reconciliation is ongoing all over our country, it is clear there is much work to do. Bubba Wallace is one of us; he is a native of Mobile and on behalf of all Alabamians, I apologize to Bubba Wallace as well as to his family and friends for the hurt this has caused and regret the mark this leaves on our state. I ask the NASCAR family to rally around Bubba and his team as they compete today and I know that there are more people who are wishing him well today than ever before."
Wallace has drawn attention by wearing a "I can't breathe" t-shirt in response to the death of George Floyd while in Minneapolis Police Department custody. Wallace said that he was left saddened by the episode in Talladega.
"Today's despicable act of racism and hatred leaves me incredibly saddened and serves as a painful reminder of how much further we have to go as a society and how persistent we must be in the fight against racism," Wallace said in a Twitter statement. "Over the last several weeks, I have been overwhelmed by the support from people across the NASCAR industry including other drivers and team members in the garage. Together, our sport has made a commitment to driving real change and championing a community that is accepting and welcoming of everyone. Nothing is more important and we will not be deterred by the reprehensible actions of those who seek to spread hate. As my mother told me today, 'They are just trying to scare you.' This will not break me, I will not give in nor will I back down. I will continue to proudly stand for what I believe in."
Bubba Wallace drives the number 43 car, a Chevrolet, for Richard Petty Motorsports.
"I'm enraged by the act of someone placing a noose in the garage stall of my race team," Petty said in a statement. "There is absolutely no place in our sport or our society for racism. This filthy act serves as a reminder of how far we still have to go to eradicate racial prejudice and it galvanizes my resolve to use the resources of Richard Petty Motorsports to create change. The sick person who perpetrated this act must be found, exposed, and swiftly and immediately expelled from NASCAR. I believe in my heart this despicable act is not representative of the competitors I see each day in the NASCAR garage area. I stand shoulder to shoulder with Bubba, yesterday, today, tomorrow and every day forward."
"Late this afternoon, NASCAR was made aware that a noose was found in the garage stall of the 43 team," NASCAR said in a statement on Sunday. "We are angry and outraged, and cannot state strongly enough how seriously we take this heinous act. We have launched an immediate investigation, and will do everything we can to identify the person(s) responsible and eliminate them from the sport. As we have stated unequivocally, there is no place for racism in NASCAR, and this act only strengthens our resolve to make the sport open and welcoming to all."
In response to the protests following Floyd's death, Wallace urged NASCAR to ban the Confederate Flag at all of its events. The governing body of the sport agreed and instituted the policy. The decision has been wildly unpopular with NASCAR fans. A protest was held in Talladega on Sunday and dozens of Confederate battle flags were raised in the stands in defiance of the ban outside of the super speedway. An airplane flew overhead with a Confederate battle flag banner. The Geico 500 was the first race to allow fans in the stands following NASCAR's return after a ten-week hiatus due to coronavirus fears. Only 5,000 fans were allowed in attendance.
NASCAR has been troubled by its Southern heritage for years as the France family has sought to make the sport of stock car racing more popular nationally and grow the sport beyond its white southern male core supporters. TV networks and corporate sponsors have long expressed concerns about the Confederate battle flag at the events.
The fans do not have access to the garage area due to COVID-19 concerns and the size of the team crews and media present has been greatly reduced due to coronavirus concerns so the number of people with access is much less than in a normal racing season.
Wallace drives the Number 43 car for Richard Petty Motorsports. Wallace is currently n 20th place in the NASCAR Cup Series standings.
The race was supposed to have been run on Sunday, but was postponed until Monday due to inclement weather. Ryan Blaney won the race in the number 12 car, a Ford. Ricky Stenhouse Jr. in the number 47 car, a Chevrolet, finished in second.
Reuters has reported that the France family which has owned NASCAR since its early beginning have contracted with Goldman Sachs to try to find a buyer for NASCAR. Motor racing is the only major league professional sport in the state of Alabama.
Coronavirus task force's Dr. Deborah Birx says Alabama should extend statewide mask order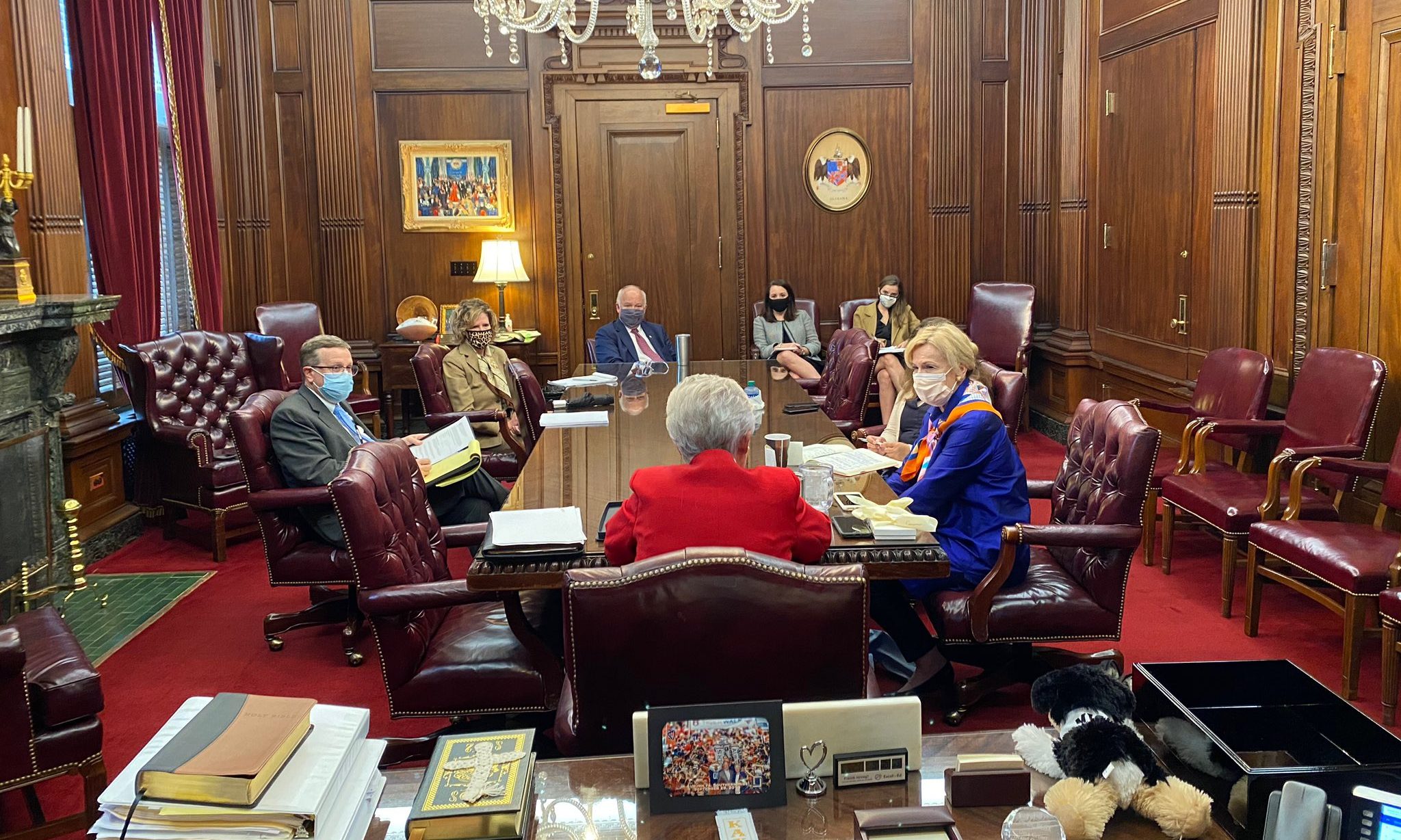 Dr. Deborah Birx, coordinator of the White House's coronavirus task force, said Thursday that Gov. Kay Ivey should extend her statewide mask order, set to expire on Oct. 2. She also responded to a CNN report that cited those close to her as saying she's "distressed" with the direction the White House coronavirus task force is taking and is unhappy with what she sees as her diminished role in the group. 
Birx, speaking at Auburn University, said she met with Ivey and Alabama State Health Officer Dr. Scott Harris earlier in the day to discuss COVID-19 and how the state is responding.

"So we really talked about the importance of continuing mitigation," Birx said of her talk with Ivey and state officials earlier on Thursday, adding that Ivey was one of the first governors in the South to enact a statewide mask mandate, which she said clearly decreased the spread of the disease.
Birx pointed to numbers, such as the test positivity rate, that have improved since July, but said "we've got to do even more." Asked if the statewide mask mandate was one of the mitigation efforts she suggests continuing into the fall, Birx said she does. "Because if you look at what happened within two weeks of the mask mandate you can see the dramatic decline in cases here in Alabama," Birx said. 
Birx said that when she last visited Alabama in July, the state was suffering from too many new cases of COVID-19. 
"I think when I was last here at the beginning of July, it was a very difficult time in general for Alabama. We saw nearly 95 to 100 percent of every county in Alabama, rural or urban, that had more than 10 percent test positivity to COVID-19," Birx said, adding that today, around 20 percent of the state's counties have positivity rates above 10 percent. 
Public health experts believe positivity rates above 5 percent mean that there isn't enough COVID-19 testing being done and cases are likely going undetected. 
In a statement to APR on Thursday, a spokeswoman for Ivey said Ivey and Dr. Scott Harris would provide an update on the statewide mask order ahead of its Oct. 2 expiration date. 
"It is evident that Alabamians are doing considerably well in modifying their behaviors to take the COVID-19 pandemic seriously, and we all remain optimistic that a successful vaccine will be coming soon," said Gina Maiola, Ivey's press secretary, in a statement to APR on Thursday. "Our state's success is largely in part to Alabamians stepping up to the plate when it comes to cooperating with the mask ordinance." 
Maiola said Ivey is leading the way on several fronts "including getting students and teachers back in the classroom, college students returning to campus and businesses remaining open — in fact, Alabama has one of the country's lowest unemployment rates." 
"This success is a reality because Alabamians are wearing their masks and maintaining social distancing precautions. Governor Ivey and Dr. Scott Harris will continue closely monitoring our progress and provide an update ahead of the October 2nd expiration," Maiola continued. 
Speaking to reporters at Auburn, Birx was also asked about a CNN report on Wednesday that cited sources close to Birx as saying she is unhappy with what she sees as her diminished role on the White House coronavirus task force, that she's not certain how long she can serve in her position and that she is "distressed" with the direction the task force is taking. 
CNN also reported that Birx, who is no longer a fixture at White House coronavirus briefings, views Dr. Scott Atlas, a recent addition to the task force, as an unhealthy influence on President Donald Trump.
Atlas, a neuroradiologist with little experience in public health or epidemiology, has expressed support for the so-called herd immunity "strategy," which infectious disease expert roundly dismiss as unattainable and a move that would cost millions more lives.  
Instead of being a regular presence at White House coronavirus briefings, Birx has spent recent months traveling the country and speaking with governors and university administrators about coronavirus. 
Asked Thursday about CNN's reporting, Birx pushed back. 
"Because they wrote that without even speaking to me," Birx said. "Do I look like a person that's diminished?" 
CNN reported Wednesday that Birx had not responded to requests for comment on the story. 
"Yes, I have been on the road. I've been on the road not as a spokesperson, but on the road to really understand what's happening across the country, to be in deep dialogue with mayors, with communities, with governors, with administration school and faculty," Birx said. 
"I'm asked here because I am supposed to be here," Birx said. "I haven't been in Washington, and nor was I asked about that, but I've actually never been called diminished." 
Asked if she was planning to leave the task force, Birx said, "I have strong tenacity, and I'm very resilient, and we're in the middle of a pandemic that's affecting Americans, and as an American, I think I can do the best service to my country right now by serving in this role, working across the agencies, because that's the experience that I have." 
Asked to clarify whether she planned to step down from the task force, Birx said "no." 
Asked if she was distressed about the direction the task force is taking, Birx said, "well that would be on me, if I was distressed, right, because I'm supposed to be coordinating the groups." 
"So that would be an indication that I'm not doing my job, and I believe that I do my job pretty well every day. I can always learn to do better," Birx said.