Court asked to intervene to address understaffing in Alabama prisons
Attorneys for the plaintiffs in a lawsuit against the Alabama Department of Corrections in a Wednesday court filing argued that the state is woefully behind on court-ordered hiring of correctional officers for the state's overcrowded, understaffed prisons, and they asked for more court intervention. 
It has been more than two years since U.S. District Judge Myron Thompson ordered the Alabama Department of Corrections to hire an additional 2,000 correctional officers by 2022.
The Southern Poverty Law Center and the Alabama Disability Advocacy Program filed the 2014 suit arguing the state was indifferent to the health of inmates dying by suicide in greater and greater numbers. 
"Since then, they have increased correctional staff by only 147 officers," said attorneys for the plaintiffs in the court filing Wednesday. 
Thompson ordered ADOC to tell the court how the department planned to meet the hiring deadline, and in a response filed June 12, William Lunsford, the department's attorney, told the court the department remains optimistic it can meet the hiring deadline, but the COVID-19 pandemic has made the task more difficult. 
Lunsford told the court that since his order to hire more correctional officers, the state has made unprecedented recruitment efforts and the Alabama Legislature has increased ADOC's budget to bolster correctional officers' pay. He also argued that the subsequent closure of most of Holman Correctional Facility would likely result in the need for fewer correctional officers. 
ADOC's staffing report from March 2018, the closest report to Thompson's order to hire more officers, lists 371 supervisors and 1,096 correctional officers, totaling 1,476 correctional staff. 
The state's experts in the case told the court ADOC needed to employ 3,826 correctional staff, which would be an increase of 2,359 correctional officers, according to court records. 
ADOC's staffing report from March 2020 shows the state employed 1,614 correctional officers, basic correctional officers (a newly-created position of correctional officer who have some limitations when working with inmates) and supervisors. 
"In anticipation of Defendants' failure to make adequate progress in complying with the Understaffing Remedial Order, Plaintiffs originally requested that the Court 'require the defendants to meet specific hiring benchmarks for correctional officers,'" the plaintiffs' attorneys wrote in Wednesday's filing. 
Thompson declined to require the state meet hiring benchmarks at the time, the attorneys wrote. 
"Defendants' correctional staffing data indicate that the time is ripe for the Court to make such an intervention," the attorneys told the court Wednesday. 
The plaintiffs' attorneys note that in Thompson's previous opinion, he wrote prison understaffing "has been a persistent, systemic problem that leaves many ADOC facilities incredibly dangerous and out of control." 
"Taken together, ADOC's low correctional-staffing level, in the context of its severely overcrowded prisons, creates a substantial risk of serious harm to mentally ill prisoners, including continued pain and suffering, decompensation, self-injury, and suicide," Thompson's previous opinion continued. 
The attorneys told the court Wednesday that Thompson's conclusion rings particularly true "in a moment when overcrowding will continue to worsen, correctional staffing remains at dangerously low rates, and the entire ADOC system is strained by the ongoing COVID-19 pandemic." 
Jamal O'Neal Jackson, 29, became at least the fifth inmate in Alabama prisons who has died from a likely suicide this year. Jackson was found unresponsive in his cell at Holman Correctional Facility on May 15. 
During 2019, there were at least eight suspected suicides among inmates in state facilities.
There were at least 13 homicides among those serving in state prisons in 2019, and at least four suspected overdose deaths. So far this year, there have been at least five homicides of inmates in Alabama prisons and four possible overdose deaths.
The U.S. Department of Justice in April 2019 released a report detailing what federal investigators found were systemic problems of violence, sexual assaults, drugs, high levels of homicides and suicides and corruption in Alabama prisons.
Lilly Ledbetter speaks about her friendship with Ginsburg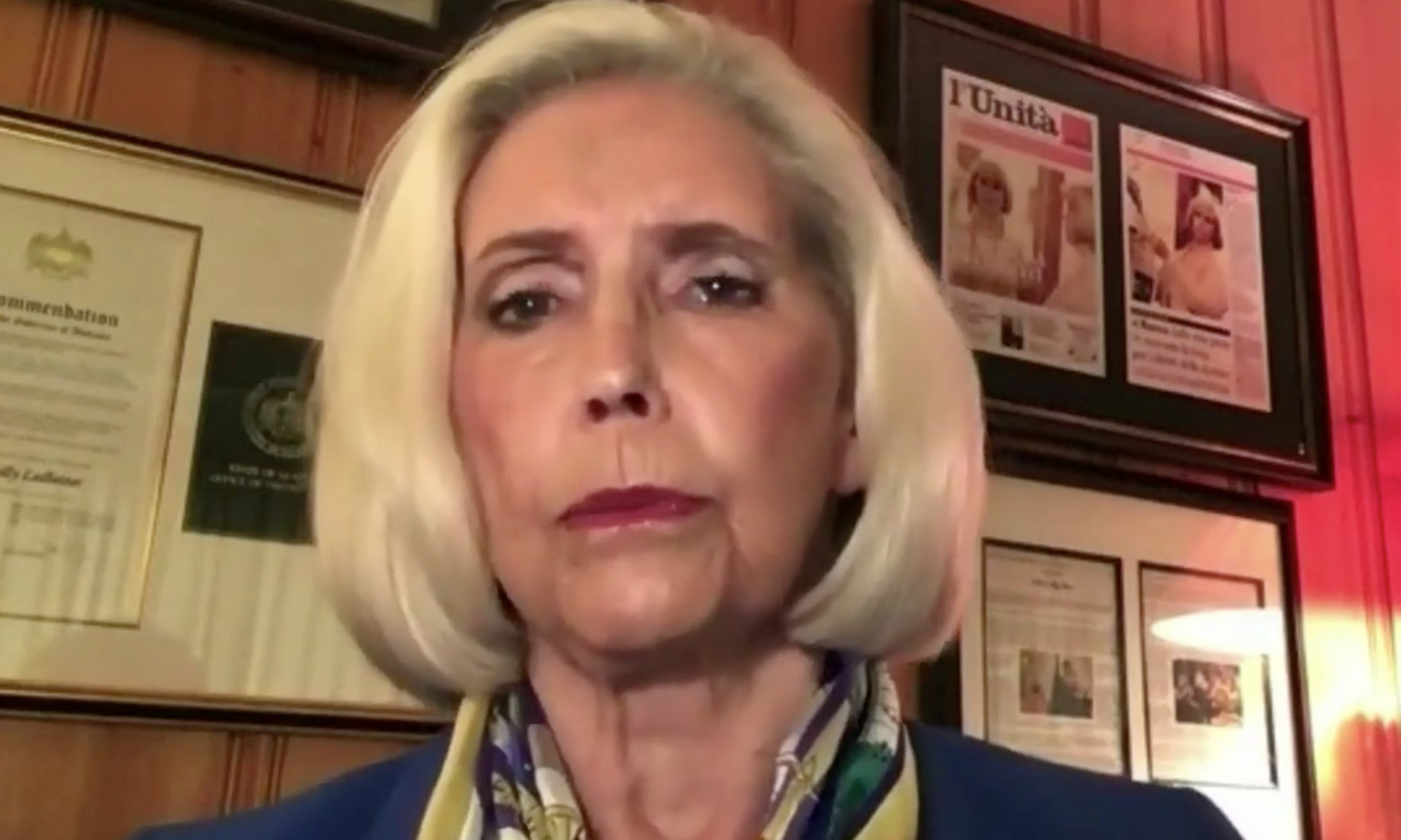 When anti-pay-discrimination icon and activist Lilly Ledbetter started receiving mail from late Supreme Court Justice Ruth Bader Ginsburg, Ledbetter's attorney told her to save the envelopes. That's how unusual it is to get personal mail from a member of the nation's highest court.
Ledbetter, 82, of Jacksonville, Alabama, shared her memories of her contact with Ginsburg over the last decade during a Facebook live event hosted by Sen. Doug Jones on Monday.
Ginsburg famously read her dissent from the bench, a rare occurrence, in the Ledbetter v. Goodyear Tire & Rubber Co. decision in 2007. The court ruled 5-4 to affirm a lower court's decision that Ledbetter was not owed damages for pay discrimination because her suit was not filed within 180 days of the setting of the policy that led to her paychecks being less than those of her male colleagues. 
Ledbetter said that Ginsburg "gave me the dignity" of publicly affirming the righteousness of Ledbetter's case, demonstrating an attention to the details of the suit.
Ginsburg challenged Congress to take action to prevent similar plaintiffs from being denied compensation due to a statute of limitations that can run out before an employee discovers they are being discriminated against. 
The Lilly Ledbetter Fair Pay Act of 2009 was passed by Congress with broad bipartisan support and signed into law by President Barack Obama. It resets the statute of limitation's clock with each paycheck that is reduced by a discriminatory policy.
Ledbetter said that her heart was heavy when she learned of Ginsburg's death on Friday. The women kept in touch after they met in 2010. That was shortly after the death of Ginsburg's husband, tax attorney Marty Ginsburg. She spoke about her pain to Ledbetter, whose husband Charles had died two years before.
"So we both shared that, and we shared a tear," said Ledbetter.
Ginsburg invited her to her Supreme Court chambers to see a framed copy of the act, next to which hung a pen that Obama used to sign it.
Ginsburg later sent Ledbetter a signed copy of a cookbook honoring her husband that was published by the Supreme Court Historical Society. Included with it was a personal note, as was the case with other pieces of correspondence from the justice that Ledbetter received at her home in Alabama. They were often brochures and other written materials that Ginsburg received that featured photos of both women.
Ledbetter expressed her support for Jones in his race against GOP challenger Tommy Tuberville. The filling of Ginsburg's seat is a major factor in that, she said.
"I do have to talk from my heart, because I am scared to death for the few years that I have yet to live because this country is not headed in the right direction," she said.
She noted that Ginsburg was 60 when she was appointed to the court. Ledbetter said that she opposes any nominee who is younger than 55 because they would not have the experience and breadth of legal knowledge required to properly serve on the Supreme Court.
She said that issues like hers have long-term consequences that are made even more evident by the financial strains resulting from the pandemic, as she would have more retirement savings had she been paid what her male colleagues were.
Jones called Ledbetter a friend and hero of his.
"I've been saying to folks lately, if those folks at Goodyear had only done the right thing by Lilly Ledbetter and the women that worked there, maybe they'd still be operating in Gadsden these days," he said.