Byrne: Democratic police reform bill "frustrating" and "disheartening"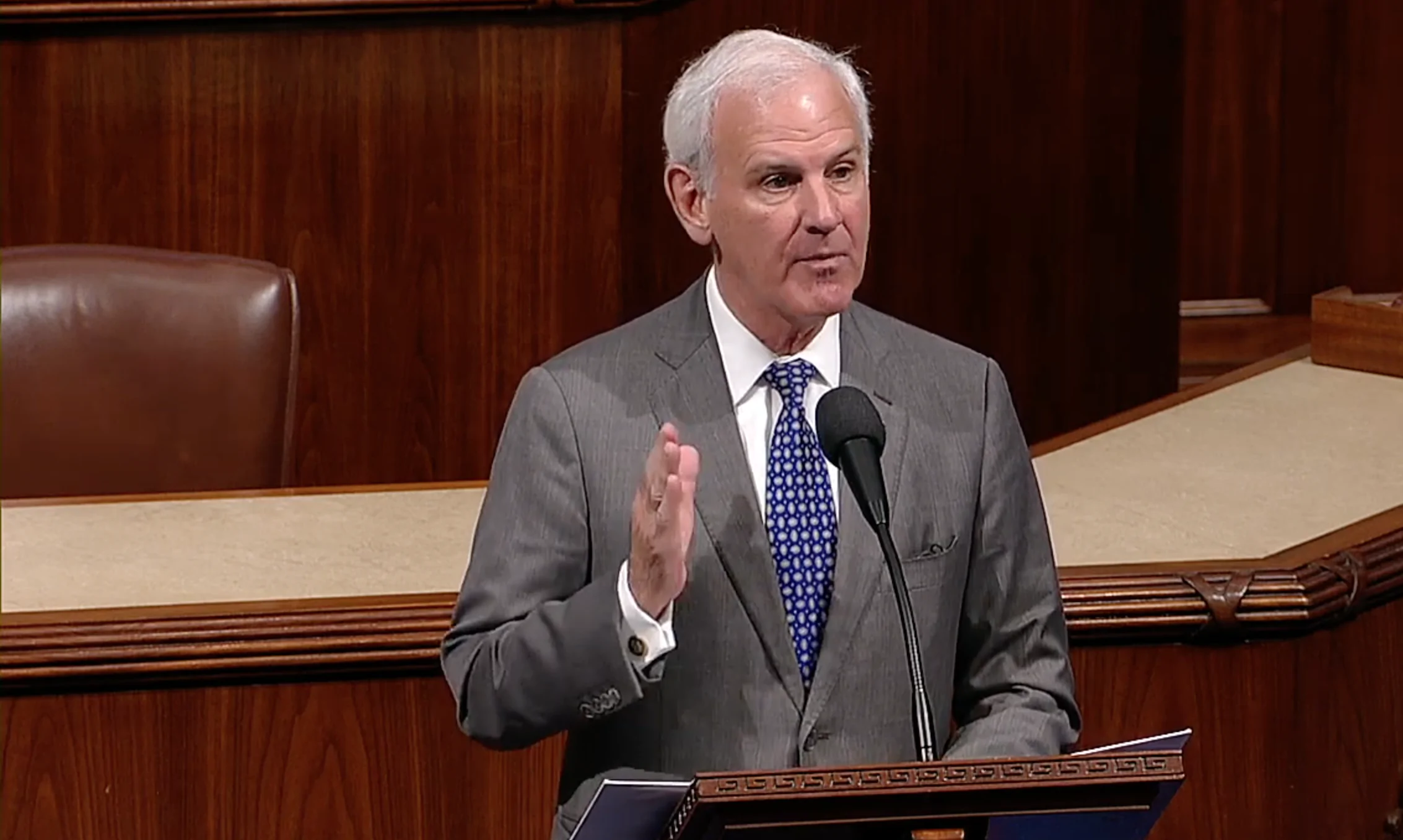 The U.S. House of Representatives passed the George Floyd Justice in Policing Act Thursday, which would federally regulate law enforcement at the federal, state and local levels.
Congressman Bradley Byrne, R-Alabama, voted against the bill, which he dismissed as partisan. Byrne said that the process has been "frustrating and incredibly disheartening."
"It is frustrating and incredibly disheartening that Democrats refused Republicans' offer to work together to achieve the bipartisan, meaningful reform Americans are calling for," Byrne said in a statement. "Americans of all colors deserve our sincere efforts, not more partisan pandering. Instead of holding empty votes on legislation that has no chance of becoming law, Congress should seize this moment to move forward on the many areas of bipartisan agreement. It is not too late to do the right thing."
Congressman Gary Palmer, R-Alabama, also voted against the bill.
"I opposed this bill because it would result in more crime and fewer people willing to serve in law enforcement.," Palmer said. "The Democrat bill lowers the standard for mens rea and virtually eliminates qualified immunity for officers, meaning that an officer could potentially go to prison for breaking the law unintentionally. Few people want to serve in a job in which they are attacked, underpaid, and overworked, and even fewer want to serve in one in which they could be charged as a criminal besides. At the end of the day, more crime and fewer law enforcement officers to ensure our safety would be the results of this bill."
U.S. Sen. Tim Scott, R-South Carolina, introduced a Republican policing reform bill in the Senate, the JUSTICE Act. Byrne is an original cosponsor of the JUSTICE Act in the House. Byrne urged that the House pass a bipartisan police reform bill in a speech on the House floor on Wednesday.
"We in this House need to work together, not in parallel partisan efforts," Byrne said. "This House came together to pass the CARES Act earlier this year. Surely, we can come together to pass meaningful and bipartisan law enforcement reform legislation that will actually go to the President and become law. I wish we would address more funding for community health centers so that poor people, and especially people of color, would have better access to primary care which should help equalize health outcomes. I also wish we would take up education choice legislation so that minority children have the same opportunities for quality education as their peers from families with the means to pay for better schools."
Both Sens. Richard Shelby, R-Alabama, and Doug Jones, D-Alabama, voted to advance the JUSTICE Act, but most Senate Democrats balked at the police reform bill, which they said did not go far enough.
Rather than pass the JUSTICE Act, House Democrats insisted on crafting their own bill, the George Floyd Justice in Policing Act. That bill passed the Democrat controlled U.S. House of Representatives, but at this point, appears to be dead on arrival in the Senate, where it is not expected to be voted on, in its current form.
Byrne represents Alabama's 1st Congressional District. He is not seeking re-election.
Sewell votes in favor of National Apprenticeship Act
The bill would invest more than $3.5 billion to create nearly one million new apprenticeship opportunities.
Congresswoman Terri Sewell, D-Alabama, last week voted in favor of the National Apprenticeship Act, legislation to reauthorize the National Apprenticeship Act for the first time since its enactment in 1937.
The new National Apprenticeship Act will create one million new apprenticeship opportunities over the next five years. Registered apprenticeships provide workers with paid, on-the-job training, and are the nation's most successful federal workforce training program.
"As a long-time supporter of expanding registered apprenticeships, I am thrilled to support today's legislation to provide 1 million new apprenticeship opportunities over five years," Sewell said. "Our Nation is facing the worst economic downturn since the Great Depression and estimates show that more than 7 million of the pandemic's job losses will be permanent. We need bold investments like those in the National Apprenticeship Act to accelerate the economy and help get the American people back to work in stable, good-paying jobs of the future."
The bill invests more than $3.5 billion over the next five years.
The act establishes a $400 million grant program to support the expansion of apprenticeship opportunities, including pre-apprenticeships and youth apprenticeships, which will increase $100 million annually to reach $800 million by 2025.
The legislation also codifies and streamlines standards for registered apprenticeship, youth apprenticeship and pre-apprenticeship programs to make it easier for both apprentices and employers to participate in high-quality apprenticeships and codifies the Department of Labor's Office of Apprenticeship.
It directs the office to convene industry leaders, labor organizations, educators and others to expand apprenticeships into new occupations and sectors.
Supporters say the bill could yield $10.6 billion in net benefits to U.S. taxpayers in the form of increased tax revenue and decreased spending on public-assistance programs and unemployment insurance, and that nothing is more effective at breaking the cycle of poverty than a well-paying full-time job.
Sewell is about to enter her sixth term representing Alabama's 7th Congressional District.