Marsh's budget hearing compared to revenge porn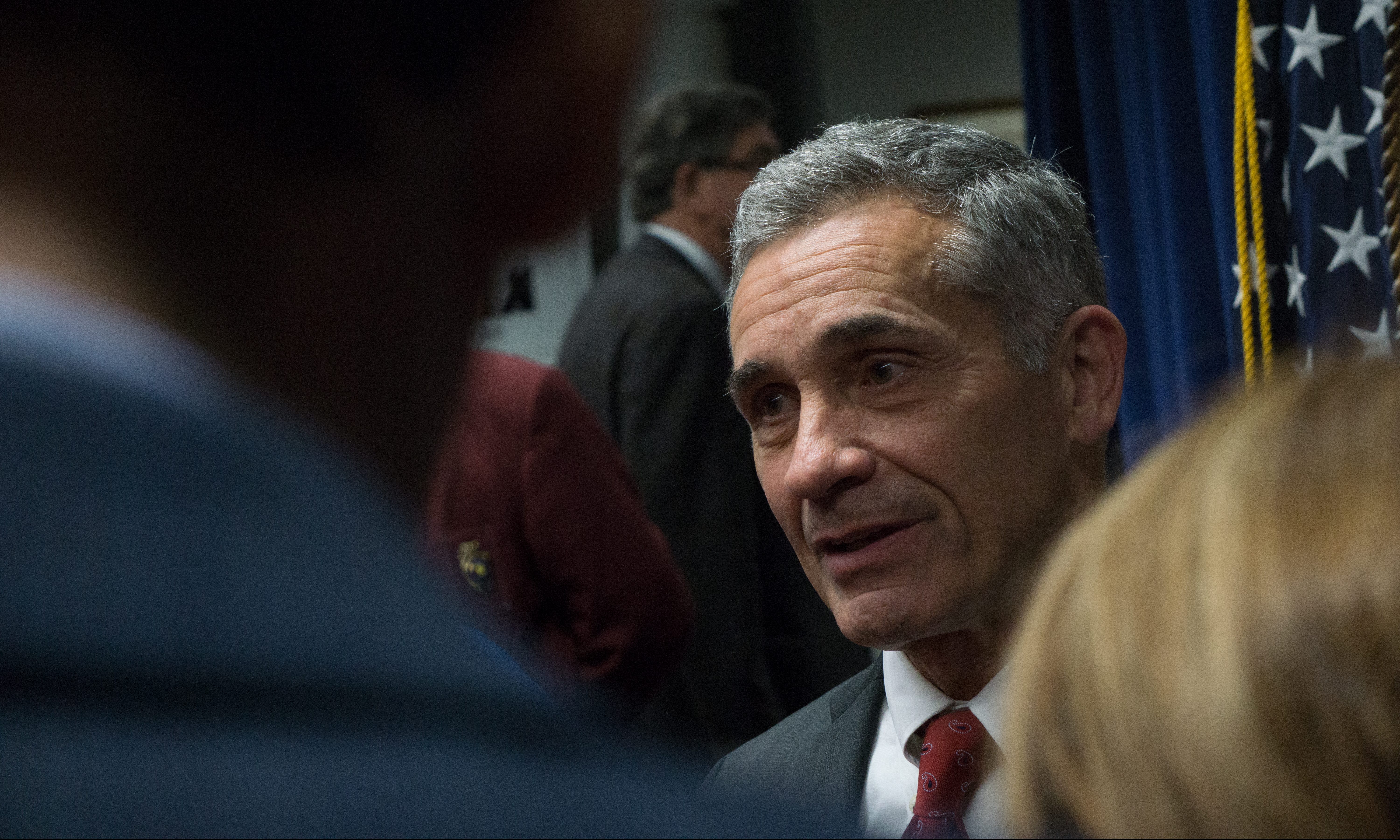 Senate President Pro Tem Del Marsh, R-Anniston, has scheduled a general fund budget hearing for early July — purportedly to prepare for the 2021 Legislative Session that begins in February.
But that is not the real reason for the budget hearing, according to Senate insiders who spoke on the condition of anonymity to avoid provoking Marsh. The actual purpose of public hearings, according to multiple sources, is to try to find a way to embarrass Gov. Kay Ivey.
In a press release from his office, Marsh says the budget meetings will focus on funding prison reform and rural broadband.
However, an agenda circulated for a July 9 budget committee meeting obtained by APR makes no mention of broadband and focuses entirely on the Ivey administration's spending.
In the press release, Marsh said that the budget hearing is needed to address "a potential $2 billion-dollar prison reform proposal."
But according to the Governor's Office and published reports about Ivey's prison reform plan, there is no mention of a $2 billion proposal as Marsh claims.
He also states that the other reason for the hearings is to address "a stunning lack of rural broadband investment." However, broadband is not an item on the agenda.
Marsh's enmity toward Ivey was on full display in the days after the governor revealed his "Wish list" in May, to spend federal relief money on a variety of projects only vaguely related to the economic crisis caused by the COVID-19 pandemic.
According to those who regularly interact with the Senate, he is still angry that Ivey exposed his plan to appropriate nearly $1.9 billion in federal relief money to finance pet projects, which included spending $200 million on a new State House.
The money the state received under the CARES Act was to be allocated to shore up business, citizens' interests and institutions ravage by the shutdown due to the spread of COVID-19.
First, Marsh denied the existence of a "wish list," then he said Ivey asked for it, and finally, he took ownership of the list and said he thought $200 million for a new State House is a "good idea."
For weeks after the debacle, Marsh aided by some Senate Republicans tried to spin what happened without success.
Marsh had also wanted to use $800 million in CARES Act funds to build out rural broadband and had reportedly hoped to use the budget meeting to push his broadband plan forward.
Ivey blocked his plan to use CARES Act funds for pork projects and convinced the Legislature to reject Marsh's preferred budget in favor of Ivey's executive amendment.
"First Ivey made him look greedy and foolish and then she turned most of the Legislature against him," said one of APR's sources.
Recently, Ivey was once again a step ahead of Marsh when just days after he announced his July budget hearings to consider broadband expansion, Ivey released her plan to spend $300 million on rural broadband, stealing his thunder.
According to APR's Senate sources, Ivey's latest move was another blow to Marsh's ego.
"Del, [Marsh] has power, but he's never had to deal with a governor who knows how to counter him," said another Senate insider.
Another regular observer of Marsh said, his latest move to hold budget hearings is akin to "revenge porn."
"She dumped him, and now he wants to get even, sounds a lot like revenge porn to me," the source said.
At the July hearing, Ivey Administration officials will be questioned on CARES Act spending, budgets for the department of corrections and pardons and parole.
Finance Director, Kelly Butler, will testify to what CARES funds have been spent and what remains.
ADOC Commissioner Jeff Dunn will be queried on several issues, including hiring, overtime pay, prison construction, and Holman prison's status and personnel.
Pardons and Paroles Commissioner, Charles Graddick, will face the committee to discuss personnel costs, equipment purchases with an "emphasis upon computers, software, vehicles, office furniture and other substantial expenditures," according to the document.
Lastly, the committee will question Personnel Department Director, Jackie Graham, to give an account for DOC and ABP&P personnel growth plans.
While it is wholly within the Legislature's purview to approve and exercise oversight of government spending, this is not what the budget hearings are about according to APR's sources.
According to several Senate insiders and others with knowledge of Marsh's thinking, this is a move to paint Ivey's administration as "out of control on spending."
"This is a trap Marsh hopes to use for PR, but what if there's nothing to see, how does he spin it," asked an individual with close ties to the administration. "She's kicked his tail before; she'll likely do it again," the source said.
Jefferson County GOP pens letter to governor complaining of Democrat appointed as probate judge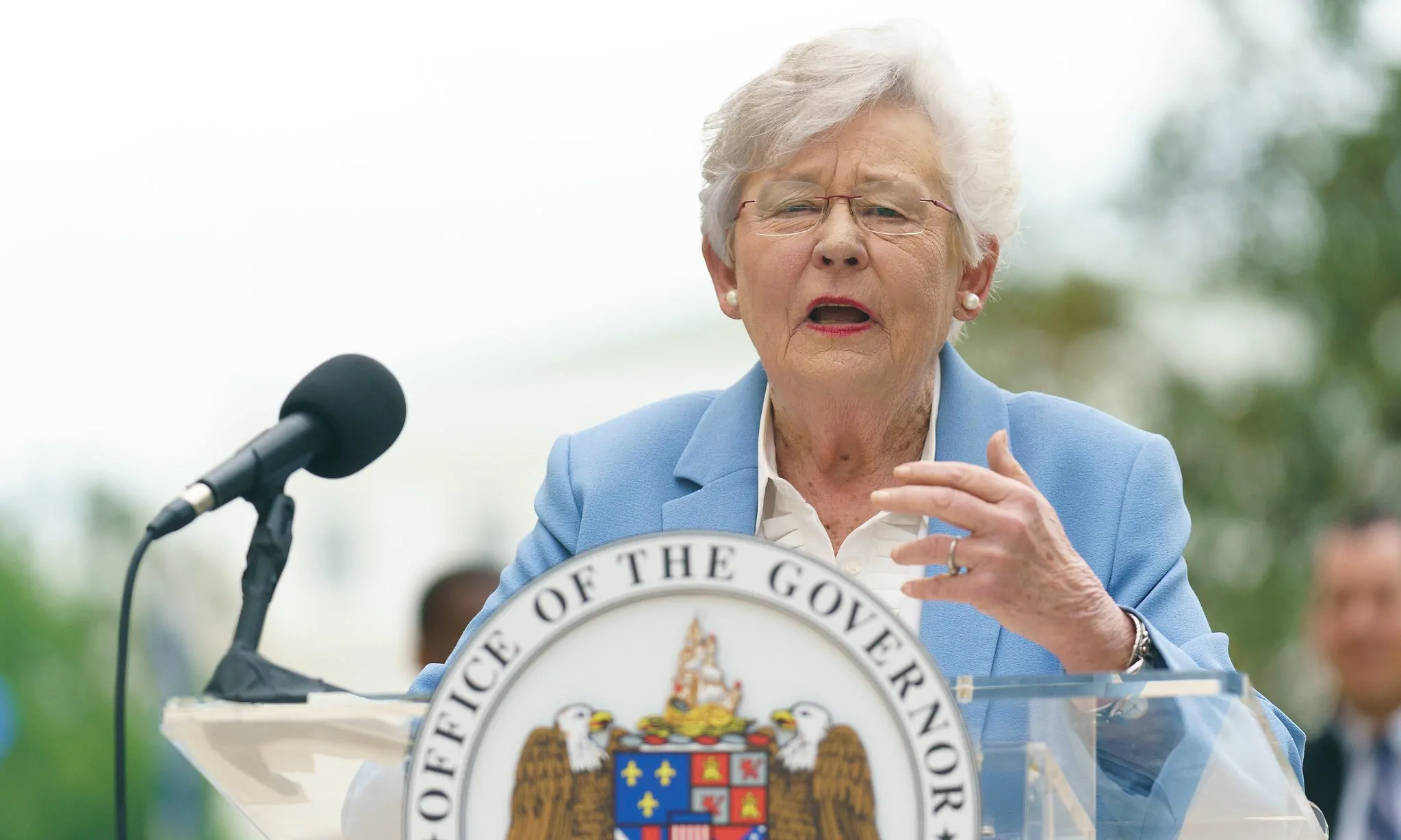 The members of Jefferson County Republican Party Steering Committee last week sent a letter to Alabama Gov. Kay Ivey bitterly complaining about her recent appointment of Jim Naftel, a Democrat, as a Jefferson County probate judge.
"We, both as elected officials and leaders of the Jefferson County Republican Party Steering Committee, on behalf of the entire Jefferson County Republican Executive Committee wish to express our displeasure in your appointment to Jefferson County Probate Judge, Place 1," the letter reads.
"Our main objection is we had one request and that was one request only – the appointment of qualified Republican to this post," the Jefferson County GOP continued. "In recent history, your pick for this position was given the opportunity to participate in the Republican Primary, he chose to vote as a Democrat. In 2018, when you were running for Governor in the Republican Primary, he chose to vote a Democrat ballot. Even this past March of 2020, when he had a chance to cast his vote for President Donald Trump, he again chose to vote in the Democrat primary."
"Secondly, this position runs all elections for Jefferson County," the Steering Committee added. "On June 30th, Secretary of State John Merrill was quoted in Alabama Today as stating, 'The probate judge has a significant level of influence. I cannot emphasize how important it is that this person is involved, interested, and informed on all things related to elections.' We have no knowledge of your appointee's experience in this area. We are not aware of his previous expertise in the election process at the county level or having been involved with any level of ballot security activities in our County."
In the letter, the members said all of the Republican legislators and commissioners recommended a specific qualified Republican to be appointed to this post.
"This Republican had been recommended and mentored by a former ALGOP General Counsel who you personally hired to be your legal counsel during your last campaign," the letter reads. "This choice was clearly experienced in the elections area of the Probate position and was best prepared to serve as our chief elections officer. Rarely, if ever, do all of these people agree on one thing and they agreed on this. These above stated reasons are why we, both as elected leaders in Jefferson County and members of the Jefferson County Republican Party, would like you to be aware of our displeasure for your selection of Probate Judge, we request a clear explanation of why this choice was selected despite the request as outlined above, and we hope you will listen to our counsel on future appointments in Jefferson County."
The letter was signed by Jefferson County Republican Party Chairman Paul DeMarco and the other officers and members of the steering committee.
Naftel was appointed to fill the position previously held by Judge Alan King, who has retired after 19 years of service.
"As one of my appointees, you will be making important decisions that directly affect the citizens of Alabama," Ivey wrote to Naftel. "I have made honesty and integrity a priority in my Administration, and I know that you will embody these two virtues while serving the people of Alabama. Please plan to be a good steward of the taxpayers' money and work in your position to instill trust in state government. The responsibility that comes with this appointment is not to be taken lightly. I trust that you will rise to the occasion and set a standard for others to follow."
Naftel was an attorney with Maynard, Coooper & Gale, where he has worked since 1998.
"Jim is a shareholder and member of the Firm's Estate, Trust and Business Planning Practice, Fiduciary Advisory Services Practice, and the Fiduciary, Trust and Estate Litigation Practice groups," the firm wrote in his bio on their website. "In his Fiduciary Litigation practice, Jim advises and represents both individuals and corporate fiduciaries in their capacity as trustees and executors, including pre-litigation, mediation, trial and appellate proceedings. Jim also represents beneficiaries of estates and trusts. In addition, Jim represents clients in proceedings related to financial abuse of the elderly, conservatorships, guardianships and other protective proceedings."
Naftel is a Fellow of the American College of Trust and Estate Counsel, has been recognized as one of The Best Lawyers in America in the areas of Trust and Estates and Litigation: Trusts and Estates. He earned a law degree from the University of Alabama law school in 1998. He has a bachelor's degree from the University of Mississippi in 1994.
"It is an honor to be appointed and I look forward to serving Jefferson County in this role," Naftel told AL.com.
Republicans, including Alabama Republican Party Chairman Terry Lathan, had been urging the governor to appoint a Republican to the position.
Former Alabama Republican Party Chairman Bill Armistead wrote hours ahead of the appointment, "For the life of me, I cannot understand why we are even having a conversation about our Republican governor appointing a Democrat as the top election official in Jefferson County. If we have to lobby our Republican governor to appoint a Republican to this important position we have a real problem!"
While Republicans continue to dominate Alabama politics, the party has grown increasingly uncompetitive in Jefferson County, where Republican Sheriff Mike Hale was defeated in 2018 and the last two Republican district attorneys were both defeated in general elections.
While Hillary Clinton was trounced statewide in 2016, she carried Jefferson County, as did Barack Obama in 2012 and 2008.
The last time that a Republican presidential nominee carried Jefferson County was incumbent President George W. Bush back in 2004. Naftel's appointment could perhaps be interpreted as meaning that the governor's office believes that Jefferson County is a lost cause for Republicans moving forward given recent demographic changes and that the best a Republican governor can hope for is to pick the best Democrat for countywide office as a Republican would lose reelection.