Alabama coronavirus cases continue upward trend
The Alabama Department of Public Health on Monday reported that an additional 1,718 Alabamians were diagnosed with the coronavirus. This breaks the record just set on Thursday of 1,129 cases, but the large increase on Monday was largely due to a data reporting delay that caused cases from Saturday and Sunday to be reported on Monday.
"The automatic feeds from laboratories that make up the majority of the SARS-CoV-2 lab reports received did not process," the Department of Public Health said in a statement. "The backlog for June 27 should be fixed and reflected in the June 28 daily total on the dashboard which will occur in tomorrow's update. Therefore the June 29 update will include the lab results from June 27 and 28. This also affects the total Confirmed Cases and Total Tested numbers that appear on the dashboard today and tomorrow."
Despite the problem contributing to a higher reported total Monday than otherwise would have been the case, cases continue an upward trend and the seven- and 14-day averages of new cases — used to smooth out daily variability and inconsistent reporting of day-to-day case increases — are at their highest points since the pandemic began.
This raises the total number of coronavirus cases in the state to 36,682, as of Monday.
In the last seven days, 6,651 people were diagnosed with the coronavirus as the virus is surging across the state. The novel strain of the coronavirus, SARS-CoV-2, causes the condition known as COVID-19. In most cases of COVID-19 symptoms are mild, but it can be severe and even lead to death.
In the first 29 days of June, 18,730 cases have been diagnosed across the state of Alabama. This is more than double the number of coronavirus cases that were diagnosed in March, April and May combined.
In the U.S., 381,876 cases have been diagnosed in the last ten days, but deaths nationally have been gradually dropping.
In Alabama, new cases are rising much faster than COVID-19 deaths, but deaths have also risen. At least 275 Alabamians have died from COVID-19 in the month of June. At least 630 died in the previous three months, with 358 deaths in the month of May, 259 in April and just 12 deaths in March.
All 67 counties in the state have had coronavirus cases with Jefferson County having the most cases with 4,053 cases. 3,727 cases have been diagnosed in Montgomery County. Mobile County is next with 3,537 cases. They are followed by Tuscaloosa with 1925, Marshall with 1453, Lee 1135, Shelby 1018, Madison 996, Morgan 939 and Franklin with 831.
In March and early April, Alabama Gov. Kay Ivey shut the Alabama economy down to fight the spread of the virus. Eventually a shelter in place order was placed on the people of Alabama. At the end of April, the shelter in place order was lifted and order were given to reopen the economy. The economy has reopened, but now coronavirus cases are surging again. Ivey replaced her shelter in place order with a safer-at-home order that is set to expire on Friday.
Ivey will have to decide whether to extend her safer-at-home order in the next several days.
Based on the growing number of coronavirus cases in the state, it is still safer at home. Public health officials are urging citizens to practice social distancing. Specifically, avoid crowds, don't shake hands, keep six feet away from everyone else, wash hands frequently, avoid touching your face, wear a mask or a cloth face covering, and stay at home whenever possible.
"Infections and hospitalizations are rising across the state and continue to remain a threat to the health of all Alabamians," Congresswoman Martha Roby stated. "State Health Officer Dr. Scott Harris along with ADPH highly encourage all individuals to wear some type of facial covering when necessary to help prevent infection. Each Alabamian should practice personal responsibility in order to slow the spread of Coronavirus across the state. It is up to each of us to protect those in our communities."
There are fears that the pending Fourth of July holiday will only lead to more gatherings, less social distancing, and more spread of the coronavirus.
Secretary of state says office will assist voters in complaints if local authorities punish voters without masks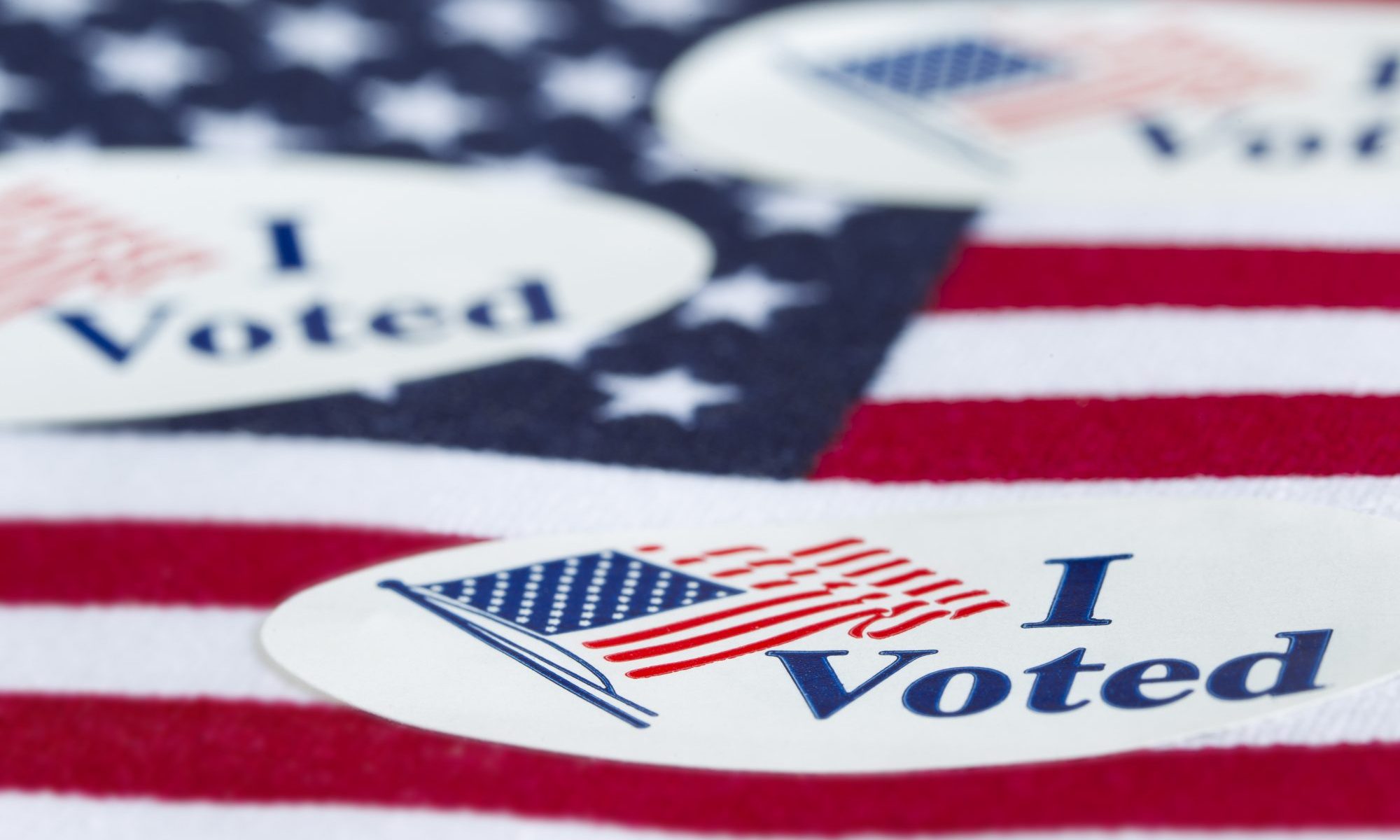 Alabama Secretary of State John Merrill told the Alabama Political Reporter that all 1,980 polling places will be open on Tuesday for in-person voting if a voter chooses to cast their ballot in person.
COVID-19 has been a paramount concern for people across the state and citizens have to deal with a number of business, Church and government office closures since March, but Merrill insisted that voters will be able to vote in either the Republican or Democratic Party runoffs on Tuesday at the polling place they are assigned.
A number of cities and counties are requiring masks whenever anyone goes out in any public place and government offices and businesses are refusing service to persons who do not have a mask or who refuse to wear one.
Merrill told APR that the Centers for Disease Control, Dr. Anthony Fauci, Dr. Scott Harris and other public health authorities are suggesting that you should wear a mask when you go out. Many polling places will provide them to voters that need them, but wearing a mask is not required to vote.
"There are only five requirements to vote in Alabama: You have to be 18 years of age. You have to be a citizen, You have to be a resident of Alabama, You must not have been convicted of an act of moral turpitude that has taken away your voting rights, and you must have a valid photo ID," Merrill told APR. "When you meet those requirements you can vote in the state of Alabama."
When asked whether voters in those jurisdictions with face mask requirements have to wear masks when at the polls, Merrill said, "I don't think anybody at the local level is trying to prevent people from voting.
Merrill said if localities place police or other law enforcement outside polls and attempt to ticket those who try to enter or exit without the required mask his office would get involved.
"If they want to try to do that, we will assist the voter in filing a lawsuit on infringement of their civil rights," Merrill said.
Public health authorities are urging that everyone wear masks or cloth face coverings to protect themselves from becoming infected with the coronavirus and to avoid spreading the virus to others. Dr. Anthony Fauci told the Alabama press corps Tuesday that 20 to 40 percent of people infected with the virus have no symptoms and don't event know that they are infected.
Thursday is the last day to apply for an absentee ballot to participate in the Tuesday, July 14 party primary runoff election. The close of business Thursday is the last day to apply for an absentee ballot. The last day to return those completed absentee ballots is the close of business on Monday.
Voters with a health concern due to the possibility of getting or transmitting the coronavirus may obtain an absentee ballot. The voter will still have to check a reason for asking for the absentee ballot. If the reason is fear of the coronavirus, mark that there is a health reason for the application. You will be allowed to vote absentee. Remember to fill out all the paperwork completely and to mail or return the ballot on time.
In the Republican primary runoff, former Auburn University football coach Tommy Tuberville and former U.S. Sen. Jeff Sessions are running for the GOP nomination for the U.S. Senate. Judge Beth Kellum faces challenger Will Smith for the Alabama Court of Criminal Appeals.
There is no statewide Democratic primary runoff races, but in the 1st Congressional District, James Averhart and Kiani Gardner are running for the Democratic nomination for Congress.
On the Republican side, former State Sen. Bill Hightower, R-Mobile, and Mobile County Commissioner Jerry Carl are running for the Republican nomination for Congress.
In Alabama's 2nd Congressional District, former State Rep. Barry Moore, R-Enterprise, faces Dothan businessman Jeff Coleman. There are also a number of local races being decided in primary runoffs on Tuesday.
Notably in Etowah County, the revenue commissioner's race is a runoff between State Rep. Becky Nordgren, R-Gadsden, and Jeff Overstreet for the Republican nomination.
In Jefferson County, State Rep. Rod Scott, D-Fairfield, faces Eyrika Parker in the Democratic primary runoff for county treasurer.
If either Nordgren or Scott win the local offices they seek, that will lead to a special election for what would become open seats in the Alabama House of Representatives.
The polls open at 7 a.m. on Tuesday and close at 7 p.m. A valid photo ID is required to participate in any Alabama election.
Absentee ballot applications are available online.
On Wednesday, the Alabama Department of Public Health reported that 25 more Alabamians have died from COVID-19, raising the state death toll from the global pandemic to 1,032. Also, on Wednesday, another 1,162 Alabamians learned that they were infected with the novel strain of the coronavirus, raising the number of cases in the state to 46,424.
Only about 9 percent of the state has been tested at this point in time.