After public apology, councilman's priority is keeping the most vulnerable safe from COVID-19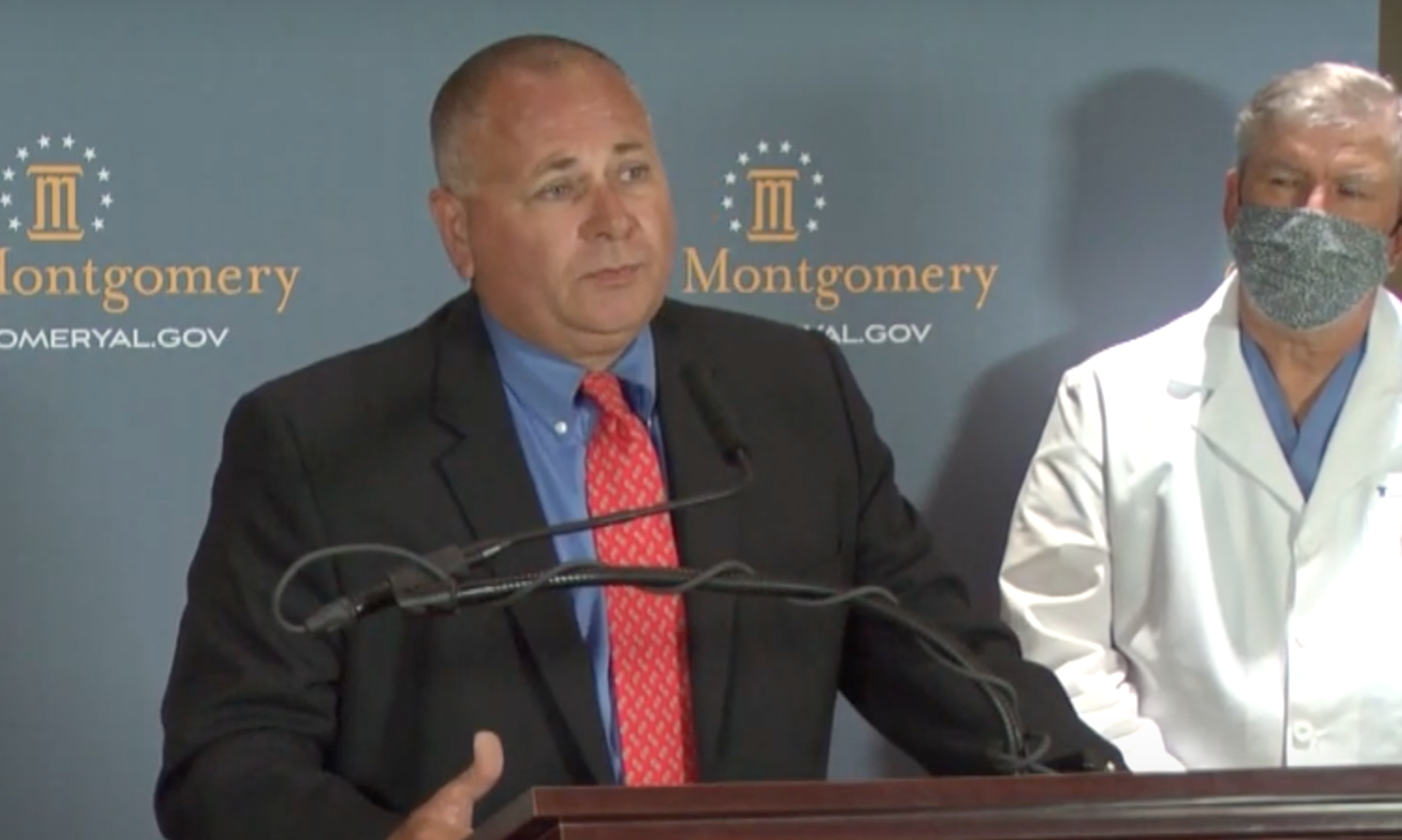 Montgomery City Councilman Glen Pruitt's change of heart after a failed mask order vote on June 18 was a rarity in politics — a public apology that took responsibility for his own reasoning rather than shifting blame to his critics' reaction to it.
His wife, Ashley, prompted his realization when she mentioned his daughter, who died of cancer at 19 a year ago. Courtney Pruitt fought the disease for a year before her death, which compromised her immune system. Her father remembers the precautions he had to take to protect her.
"When you go through the door, you wash your hands. You make sure you're clean," Pruitt said. "When you leave, you wash your hands. If you're with her, make sure you don't have a temperature. I mean, it's everything we're going through right now with the coronavirus."
He had gotten hung up on how an ordinance would be enforced, he said, and "couldn't see the forest for the trees." At the thought of his daughter, Pruitt said he realized he would have pushed to strengthen any ordinance that could have protected her and people like her.
About 26,000 Alabamians are diagnosed with cancer each year, according to the American Cancer Society. 
The term immunocompromised includes a myriad of other health conditions. Many of them are common, like asthma. Nearly 400,000 Alabama residents, or 10.5 percent of the population, live with asthma, according to the Centers for Disease Control and Prevention.
Weakened immune systems have a harder time fighting COVID-19, said Savannah Koplon, a spokesperson for the University of Alabama at Birmingham. Fluid can build up in an infected patient's lungs to the point that they can't absorb enough oxygen to survive, even if they are intubated.
After health officials observed a spike in new cases that correlated with Memorial Day, officials have been urging the public to take the virus seriously, wear masks and stay six feet apart while celebrating the Fourth of July.
The virus is prone to "super-spreader" events, experts say, where one person at a gathering infects four or more people. Some carriers appear to be more contagious than others, scientists have found, although it is not known why. These super-spreaders can infect many more people than a person who is sick with more familiar illnesses like the flu, which tends to have an infection rate of about one to three people.
Pruitt said he's still very much struggling with the loss of his daughter a year after her death. He has good days and bad days. At 19, she had "touched more people in this city than I'll ever get an opportunity to touch," he said.
As the state continues to track an upward trend of virus cases — more than 900 daily statewide at present — and a decreasing number of intensive care unit beds, he's thinking about his community's most vulnerable, like the elderly and his friend's son who has lupus.
"The last thing we want to do is to bring this home to somebody that can not fight it off and be the cause of it, and that's that," he said.
At least 248 COVID deaths reported in Alabama in October
The cumulative death toll in Alabama has risen by 248 to 2,788 in October and by 124 in the last week alone.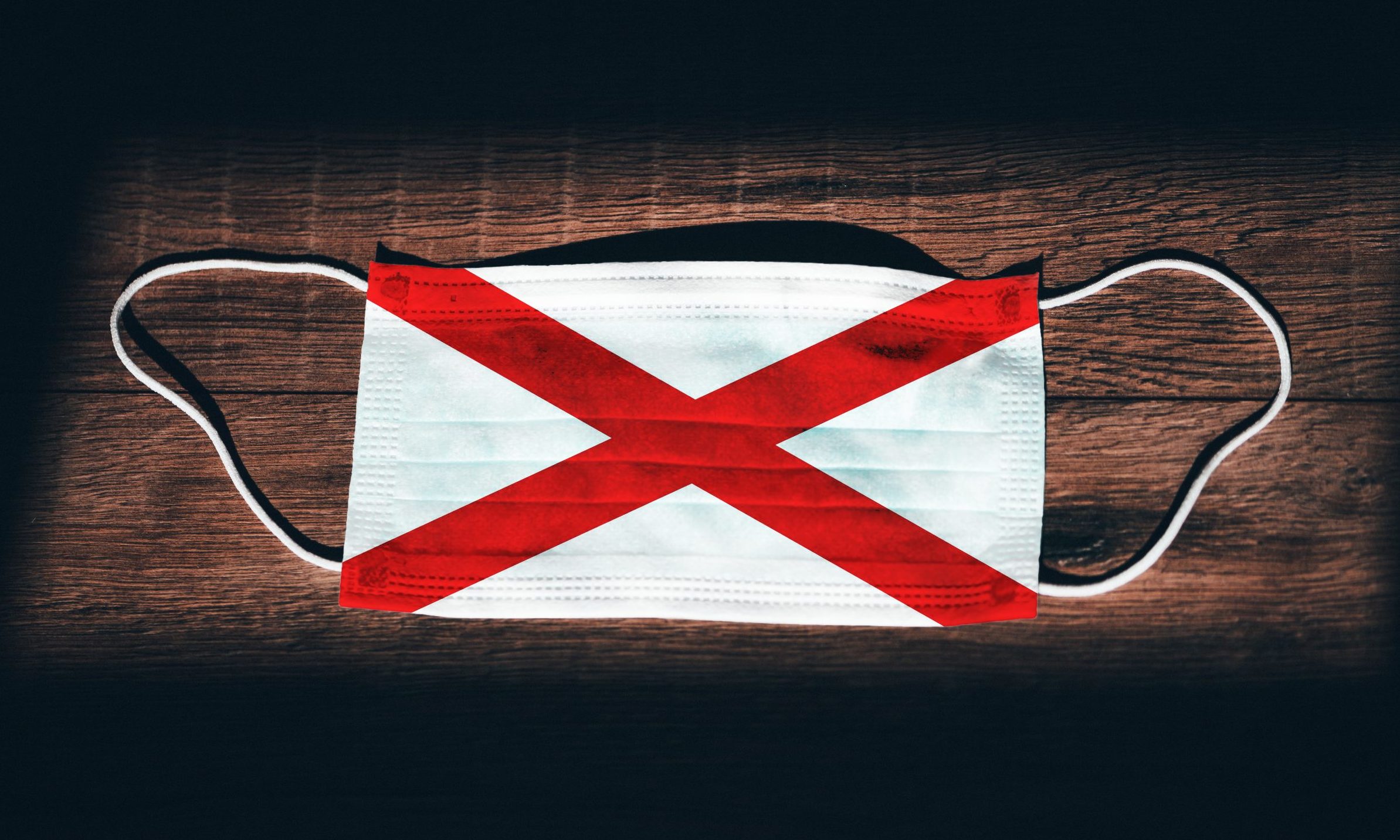 We're a little more than halfway through the month of October and the Alabama Department of Public Health has already reported at least 248 deaths from COVID-19.
The cumulative death toll in Alabama has risen by 248 to 2,788 in October and by 124 in the last week alone.
At least 378 deaths were reported in the month of September, a rate of 12.6 deaths per day over the month. In the first 17 days of October, the rate has been 14.6 deaths per day, a 15.9 percent increase from September.
Deaths were higher in July and August. The cumulative death toll increased by 582 in August and 630 in July, the worst month of the pandemic for the state.
On Saturday, ADPH reported that 1,288 more people in the state were confirmed positive with the coronavirus, and on Sunday the count increased by 964. The number of confirmed cases in Alabama has risen to 172,626.
There have been 17,925 new cases Alabama in October alone. The state is averaging almost 996 cases per day in October, which is up from September.
The state had 28,643 new coronavirus cases in September, 38,335 cases new cases in August, and 49,678 cases in July. Public health officials credit Alabama Governor Kay Ivey's statewide mask order on July 15 with slowing the spread of the virus in the state, but the virus has not gone away.
ADPH reported 823 hospitalizations for COVID-19 on October 17, the most recent day for which we have data. While hospitalizations for COVID-19 are down from the peaks in early August in Alabama have risen from Oct. 1 when 748 Alabamians were hospitalized, a 10 percent increase from the first of the month.
The state of Alabama is continuing to struggle to protect its most vulnerable citizens. At least 6,497 residents of long term care facilities in Alabama have been diagnosed with the coronavirus, 247 of them in October.
There have also been 3,362 cases among long term care workers in Alabama, including 197 in the month of October. Some 9,819 Alabama health care workers have also contracted the coronavirus.
Most people who test positive for the novel strain of the coronavirus, SARS-CoV-2, are asymptomatic or have only minor symptoms, but in about one out of five cases it can become much more severe.
For older people or people with underlying medical conditions like obesity, heart disease, asthma, cancer, diabetes or HIV, COVID-19 can turn deadly. COVID-19 is the abbreviated name for the medical condition caused by the SARS-CoV-2 virus.
Some 1,115,600 people worldwide have died from COVID-19 worldwide, including 224,284 Americans. There are 8,972,704 known active cases in the world today.
Public health officials warn citizens that coronavirus remains a present danger in our community. Social distancing is the best way to avoid spreading the virus. Avoid venues with large groups. Don't shake hands or hug persons not living in your household.
Avoid leaving your home as much as possible and wear a mask or cloth face covering when you do go out. Avoid touching your face and wash your hands with soap frequently. Hand sanitizer is recommended.
A coronavirus vaccine may be available in the coming months, but we don't yet know when or how effective it will be.