Mobile approves face mask ordinance amid rising COVID-19 cases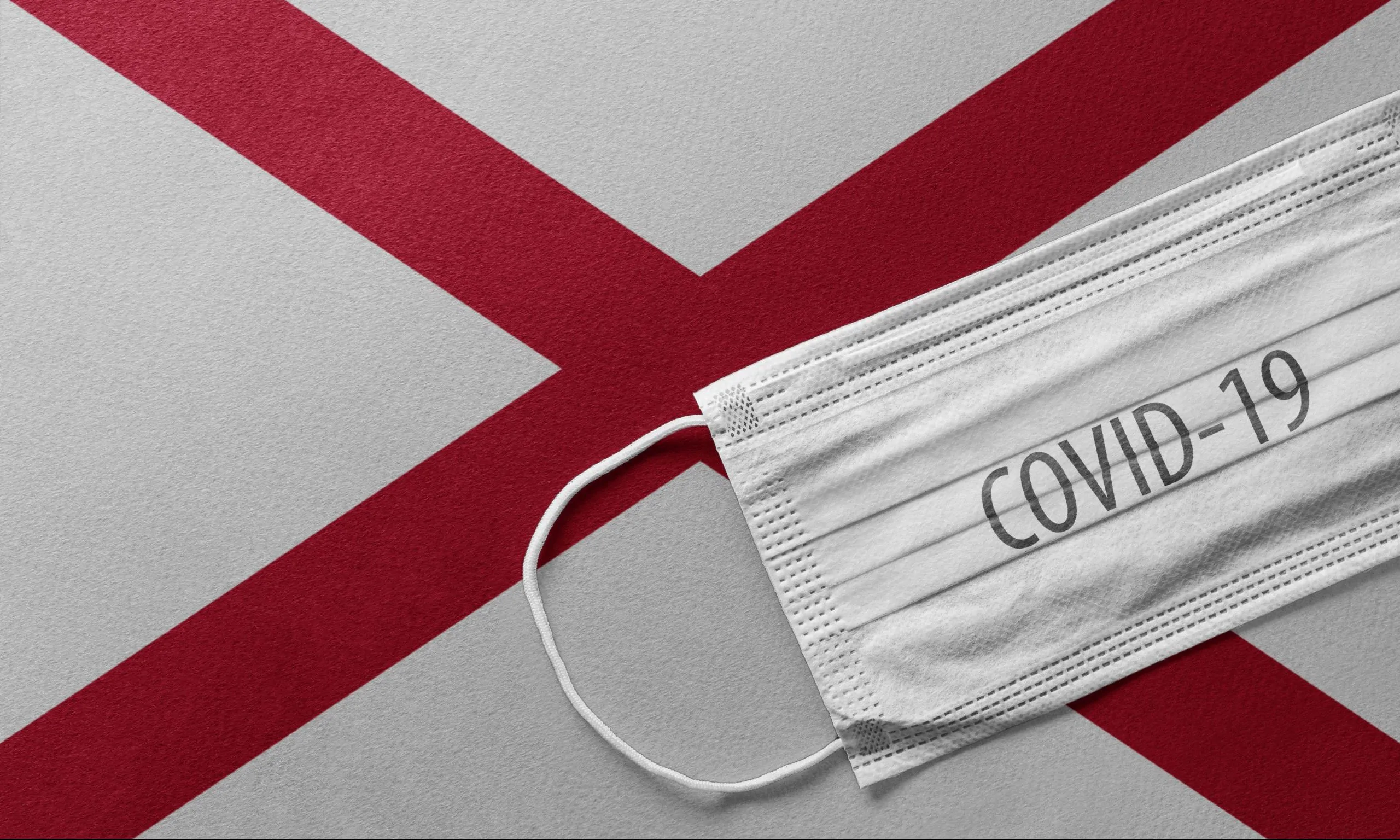 Mobile City Council members on Wednesday voted to require the public to wear masks as the number of COVID-19 cases and hospitalizations in Mobile County continue to rise. 
The ordinance, which passed in a 6-1 vote, requires individuals — ages 10 and older — to wear masks when in public, including inside of businesses open to the public for a period of 30 days. The ordinance makes an exception for outdoor activities, as long as social distancing is maintained.
That exception does not include parking lots or crowded sidewalks.  
The ordinance is to take effect after its publication in the Press-Register newspaper, according to public notice requirements, which could happen as early as Friday, according to WKRG.
Persons who have trouble breathing because of physical or mental health difficulties, including anxiety, or because they are unconscious, are not required to wear masks, according to the ordinance, read aloud by the city clerk. 
Failing to follow the mask order can result in a $50 fine for a first offense and $100 fines for all subsequent offenses. 
Mobile now joins Montgomery, Selma, Jefferson County and Tuscaloosa, all of which have approved similar mask requirements for the public.   
Mobile Mayor Sandy Stimpson told Council members before the vote that COVID-19 threatens the city's health care system and hinders the ability of businesses to reopen. 
"I'd rather see our officers hand out face masks and encourage social distancing rather than issue citations," Stimpson said. 
Mobile County has added 533 new COVID-19 cases within the last week and 63 on Wednesday. There have been 3,697 confirmed coronavirus cases in Mobile County as of Wednesday.
Councilman John Williams spoke of his concerns over what he identified as vague language in the ordinance, including that masks be made of "suitable fabric," and he said it's unfair for police officers to have to decide what fabric is suitable.
Williams was the sole no vote on passage of the ordinance. 
"The doctors have written the prescription. We need to take the prescription," said Councilman Joel Daves before the vote, speaking in favor of the ordinance. If the city waits until the hospitals are filled with COVID-19 patients it will be too late, he said. 
Councilwoman Bess Rich said it's a matter of the health and wellbeing of the citizens of Mobile. 
"We can't afford to shut down, and if this helps to limit the exposure and the stress on our hospitals, and on our health care officials, then it is the least we can do," said Councilwoman Bess Rich.
Councilwoman Gina Gregory said that while she hates the idea of forcing the people to wear masks, she believes it's needed to slow the spread of the virus. 
"We got the numbers in from the health department. More cases were diagnosed this week. More people are in the hospital. It is not a hoax," Gregory said. 
Councilman C.J. Small, who is also president and funeral director at Small's Mortuary Service, said he's not a first-responder, but he is a "last responder" and that "the horror stories that I hear when I have different families coming to my office is very, very sad." 
Heather Hardesty, a resident of Saraland in Mobile County, spoke against the measure and falsely claimed to council members prior to the vote that COVID-19 is a "hoax" and began "the very day the unsubstantiated claims of impeachment against our president ended."

Hardesty was one of several who spoke out against a mask order, some calling it "tyranny," while several members of the public spoke in support of the mask ordinance as well. 
One man from the public who declined to give his name and address told Council members he didn't want to identify himself because of concern over "the pinko commies that let Antifa in here." The council declined to let him speak without identifying himself, as is required of all speakers. 
"I can assure you that our effort is going to be to help our citizens comply with this order," Stimpson said after the vote. 
Earlier this week, the city bought 4,000 masks, which police officers will be able to hand out to the public, Stimpson  said. Another 10,000 masks have been ordered and are to be delivered soon, he said. 
"We look forward to working with everybody in the community to make this work, and I really believe that we can make it work," Stimpson said. 
After the council meeting was closed, a woman in attendance, apparently seated in the public seating area, could be heard to yell "Heil Hitler," drawing disbelief from some council members, who could be heard on a video of the meeting.
At least 248 COVID deaths reported in Alabama in October
The cumulative death toll in Alabama has risen by 248 to 2,788 in October and by 124 in the last week alone.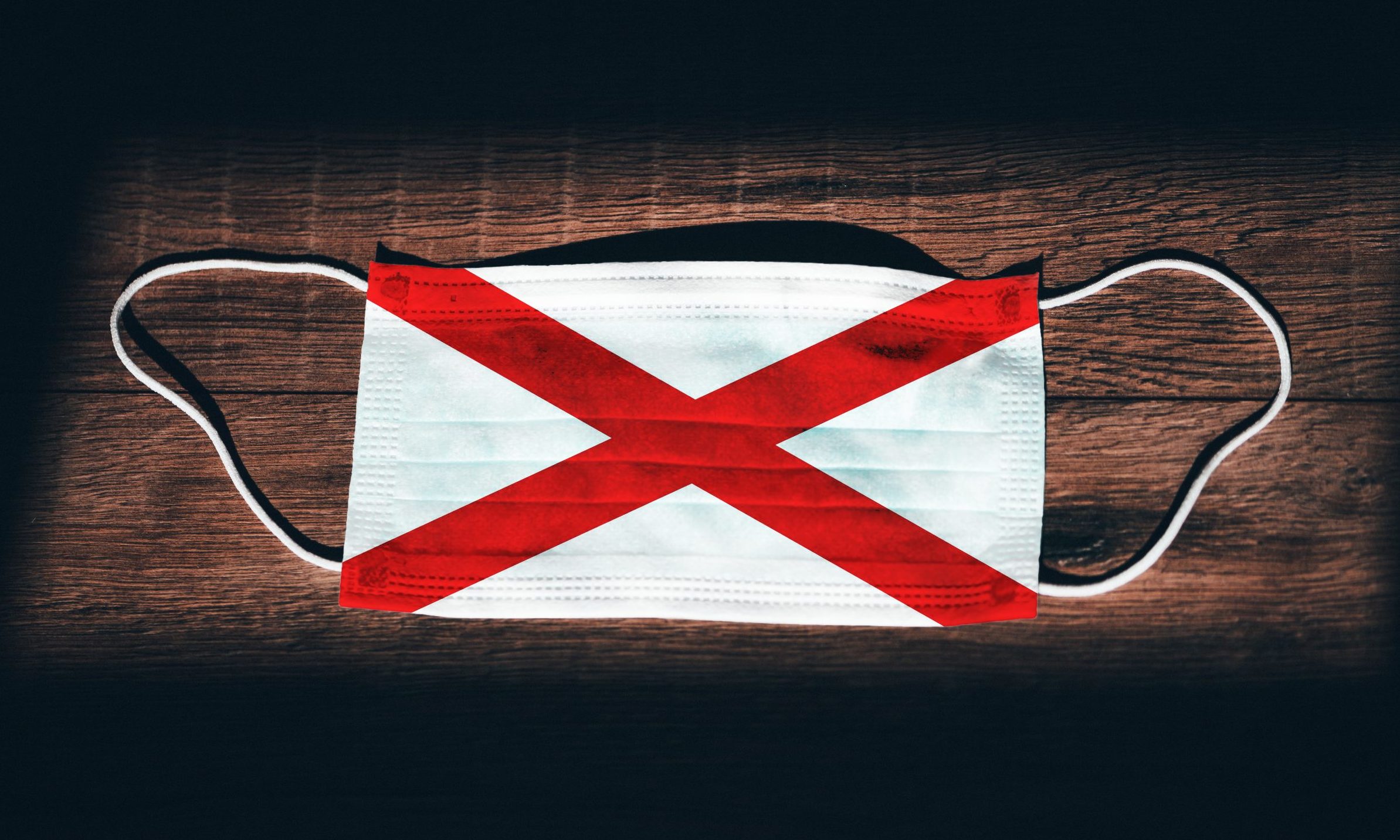 We're a little more than halfway through the month of October and the Alabama Department of Public Health has already reported at least 248 deaths from COVID-19.
The cumulative death toll in Alabama has risen by 248 to 2,788 in October and by 124 in the last week alone.
At least 378 deaths were reported in the month of September, a rate of 12.6 deaths per day over the month. In the first 17 days of October, the rate has been 14.6 deaths per day, a 15.9 percent increase from September.
Deaths were higher in July and August. The cumulative death toll increased by 582 in August and 630 in July, the worst month of the pandemic for the state.
On Saturday, ADPH reported that 1,288 more people in the state were confirmed positive with the coronavirus, and on Sunday the count increased by 964. The number of confirmed cases in Alabama has risen to 172,626.
There have been 17,925 new cases Alabama in October alone. The state is averaging almost 996 cases per day in October, which is up from September.
The state had 28,643 new coronavirus cases in September, 38,335 cases new cases in August, and 49,678 cases in July. Public health officials credit Alabama Governor Kay Ivey's statewide mask order on July 15 with slowing the spread of the virus in the state, but the virus has not gone away.
ADPH reported 823 hospitalizations for COVID-19 on October 17, the most recent day for which we have data. While hospitalizations for COVID-19 are down from the peaks in early August in Alabama have risen from Oct. 1 when 748 Alabamians were hospitalized, a 10 percent increase from the first of the month.
The state of Alabama is continuing to struggle to protect its most vulnerable citizens. At least 6,497 residents of long term care facilities in Alabama have been diagnosed with the coronavirus, 247 of them in October.
There have also been 3,362 cases among long term care workers in Alabama, including 197 in the month of October. Some 9,819 Alabama health care workers have also contracted the coronavirus.
Most people who test positive for the novel strain of the coronavirus, SARS-CoV-2, are asymptomatic or have only minor symptoms, but in about one out of five cases it can become much more severe.
For older people or people with underlying medical conditions like obesity, heart disease, asthma, cancer, diabetes or HIV, COVID-19 can turn deadly. COVID-19 is the abbreviated name for the medical condition caused by the SARS-CoV-2 virus.
Some 1,115,600 people worldwide have died from COVID-19 worldwide, including 224,284 Americans. There are 8,972,704 known active cases in the world today.
Public health officials warn citizens that coronavirus remains a present danger in our community. Social distancing is the best way to avoid spreading the virus. Avoid venues with large groups. Don't shake hands or hug persons not living in your household.
Avoid leaving your home as much as possible and wear a mask or cloth face covering when you do go out. Avoid touching your face and wash your hands with soap frequently. Hand sanitizer is recommended.
A coronavirus vaccine may be available in the coming months, but we don't yet know when or how effective it will be.