Alabama Republican Assembly endorses Barry Moore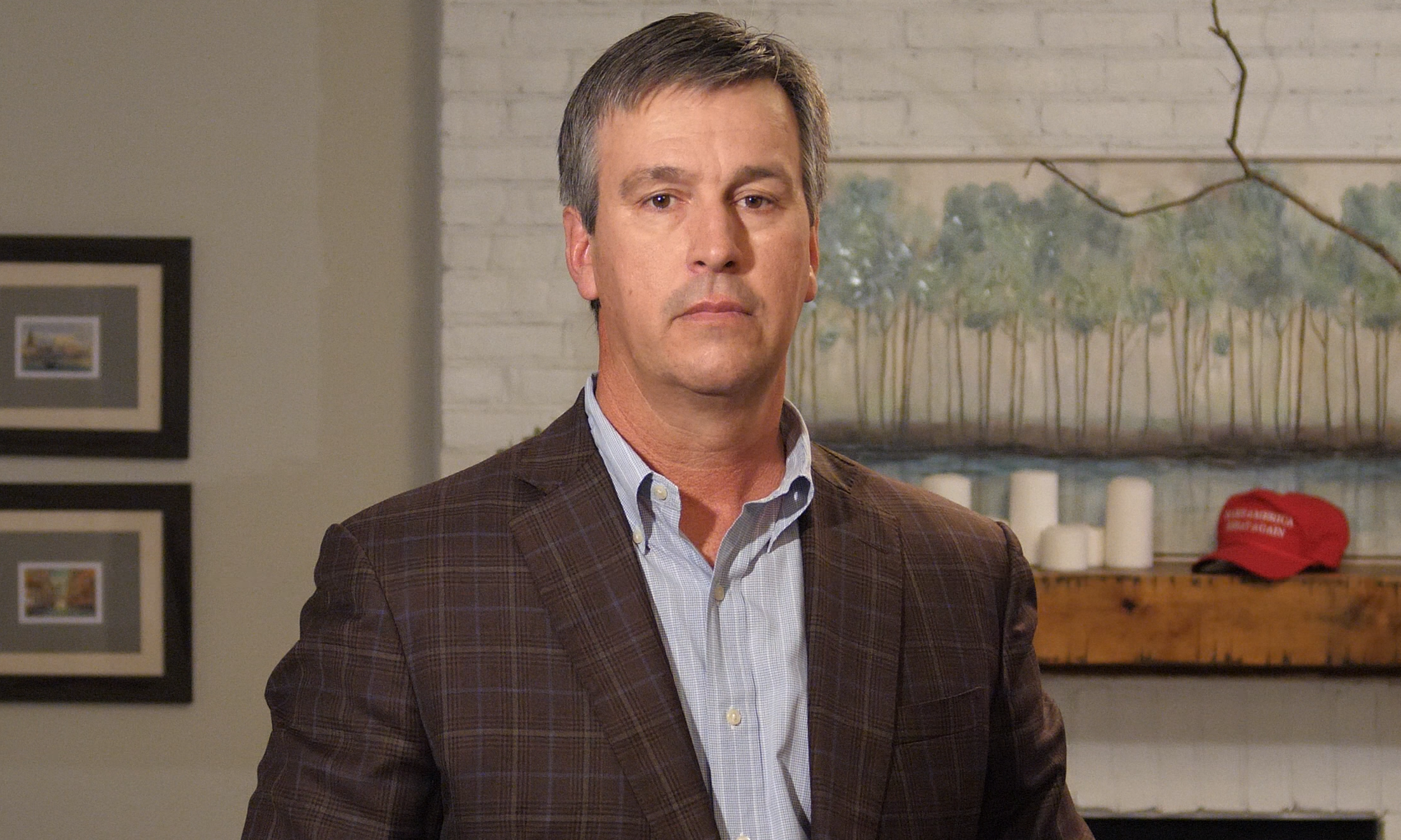 Congressional candidates Barry Moore's campaign on Wednesday said the Alabama Republican Assembly has endorsed him for Alabama's 2nd Congressional District.
Jennifer Montrose is the President of the Alabama Republican Assembly.
"We must have elected leaders who are committed to governing honestly and ethically and believe Barry Moore can best help our state and nation move forward in the November election," Montrose said. "We hope you will agree with us and vote for this outstanding individual who we believe is committed to Life, Liberty and Family."
Moore thanked the group in a statement.
"I want to thank the Alabama Republican Assembly for the vote of confidence this endorsement represents," Moore said. "It's an honor to be recognized in this way by this fine group of Conservatives."
"I've always been committed to the conservative values I share with the ARA, and I'll continue to fight for our Constitution, our rights, and our freedoms when I'm in Congress," Moore continued. "I'll do this not only to justify the faith groups like the ARA have in me but because it's what I believe is right. The ARA knows I have a proven conservative voting record and I will always protect our 2nd amendment, take a pro-life stance, support term limits, and stand with President Trump."
The Alabama Republican Assembly calls itself "the Republican Wing of the Republican Party."
Moore continues to receive endorsements from prominent Alabama politicians and groups from across the state in his bid to go to the United States Congress.
Moore faces Dothan businessman Jeff Coleman in the Republican primary runoff on July 14. Moore served in the Alabama House of Representatives from 2010 until 2018 and has been endorsed by both current and former members who served with him there.
Rep. Mike Holmes (R-Wetumpka) said, "I have served in the Alabama House with Rep. Barry Moore; and found him to be one of our Top Five Conservatives every year. I served with him at the RNC Convention in 2016 when Rep. Moore was one of the first to endorse Trump. He is still strongly aligned with Trump. I enthusiastically endorse Barry Moore for Congressional District 2!."
Rep. Charlotte Meadows (R-Montgomery) said, "When Rep. Barry Moore served in the State House he chaired the Military and Veterans Affairs committee. He was instrumental in bringing the F-35 to Montgomery and he well understands the needs of our Veterans and the importance of our military bases to Alabama. He will always work to support both. I am proud to support Barry Moore for our next Congressman."
Rep. Terri Collins (R-Decatur)said, "Barry Moore is a man of integrity and honor. He will represent Alabama well."
Former Rep. Barry Mask (R-Alexander City) said, "Barry Moore is a fighting conservative who has been through the fire. As a veteran, he stands with our country and will fight to preserve it. He was a Trump man early on and has earned our trust."
"It's humbling to have so many leading Alabama Republicans endorse me in this race," Moore said. "These are the people I served within the Alabama House, and they know me and what I stand for. I appreciate their endorsements, and I will do everything I can to honor their trust by continuing to represent the people of our District and our conservative values in Congress. I thank everyone who's endorsed me, and those who have supported me in this race. I look forward to serving the people of Alabama and District 2 as their next Congressman."
Moore has been endorsed by the Eagle Forum, Conservative Christians of Alabama, the American Workers Coalition, the Club for Growth, and the House Freedom Fund. He is a former member of the Alabama Legislature, a small businessman, a veteran, a husband, and a father of four from Enterprise.
Moore and his wife Heather own a waste disposal company. Moore is a small businessman, a veteran, a husband, and a father of four from Enterprise. He has a degree from Auburn University.
Voting rights activist calls for federal Department of Democracy
LaTosha Brown, a Selma native who co-founded Black Voters Matter, issued a statement saying that it is time to reimagine American democracy.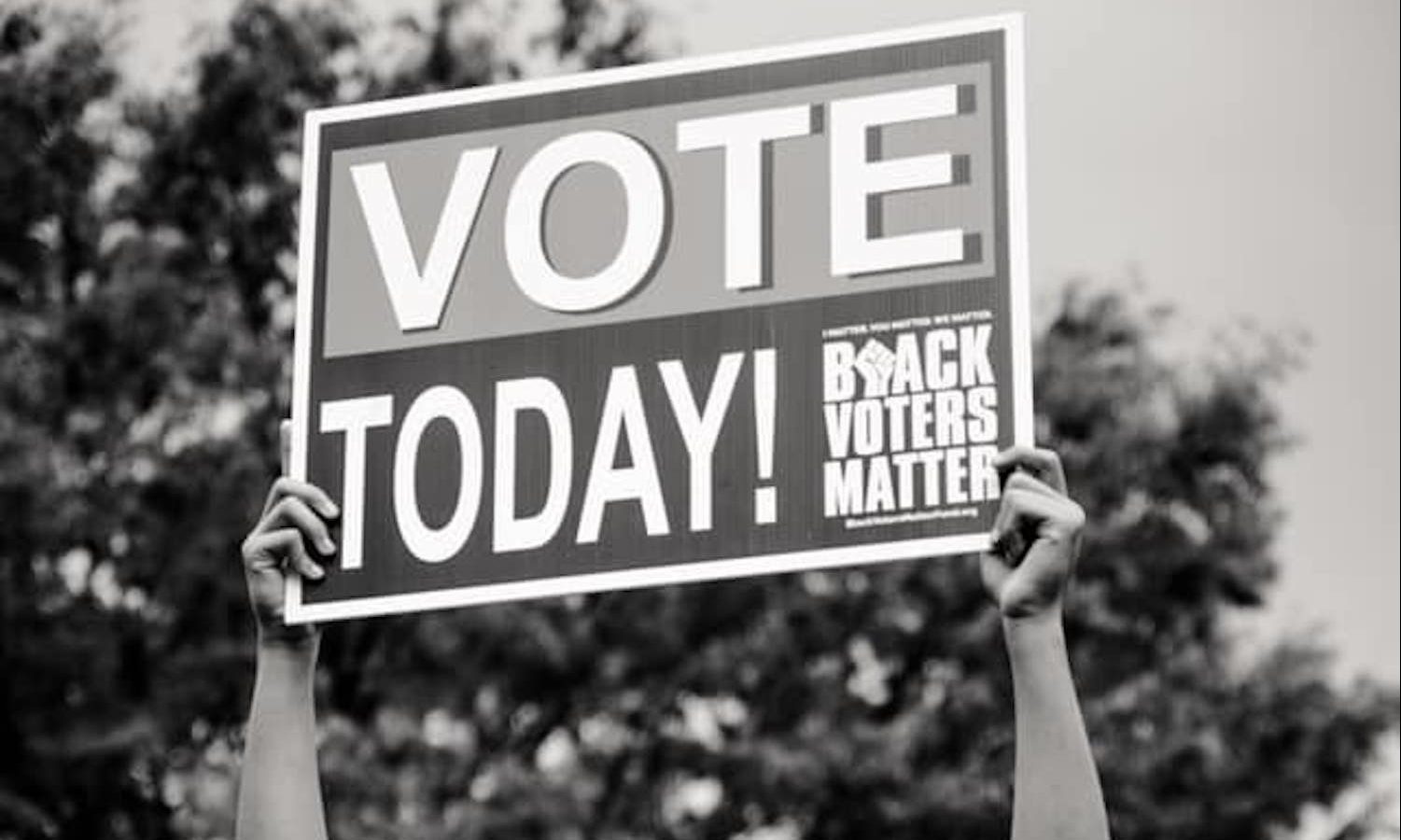 The co-founder of an organization that is working to mobilize Black voters in Alabama and elsewhere used the 55th anniversary of the Voting Rights Act on Thursday to call for a new federal agency to protect voting rights nationwide.
LaTosha Brown, a Selma native who co-founded Black Voters Matter, issued a statement saying that it is time to reimagine American democracy.
"The Voting Rights Act should be reinstated, but only as a temporary measure. I want and deserve better, as do more than 300 million of my fellow Americans," Brown said.
The U.S. Supreme Court invalidated a key provision of the law in a 5-4 ruling in 2013, eliminating federal oversight that required jurisdictions with a history of discrimination to get approval before they changed voting rules.
"To ensure that the Voter's Bill of Rights is enforced, we need a federal agency at the cabinet level, just like the Department of Defense," Brown said. "A Department of Democracy would actively look at the patchwork of election systems across the 50 states and territories. With federal oversight, our nation can finally fix the lack of state accountability that currently prevails for failure to ensure our democratic right to vote."
She cited excessively long lines, poll site closings and voter ID laws in the recent primaries in Wisconsin, Georgia, Kentucky and Texas as voter suppression techniques that disproportionately affect Black and other communities of color.
Brown said that the July 17 passing of Rep. John Lewis, who was nearly killed marching for voting rights in Selma in 1965, has amplified calls for the Voting Rights Act to be strengthened. That's the right direction, she said, but it isn't enough.
"History happens in cycles, and we are in a particularly intense one. We have been fighting for the soul of democracy, kicking and screaming and marching and protesting its erosion for decades," Brown said.