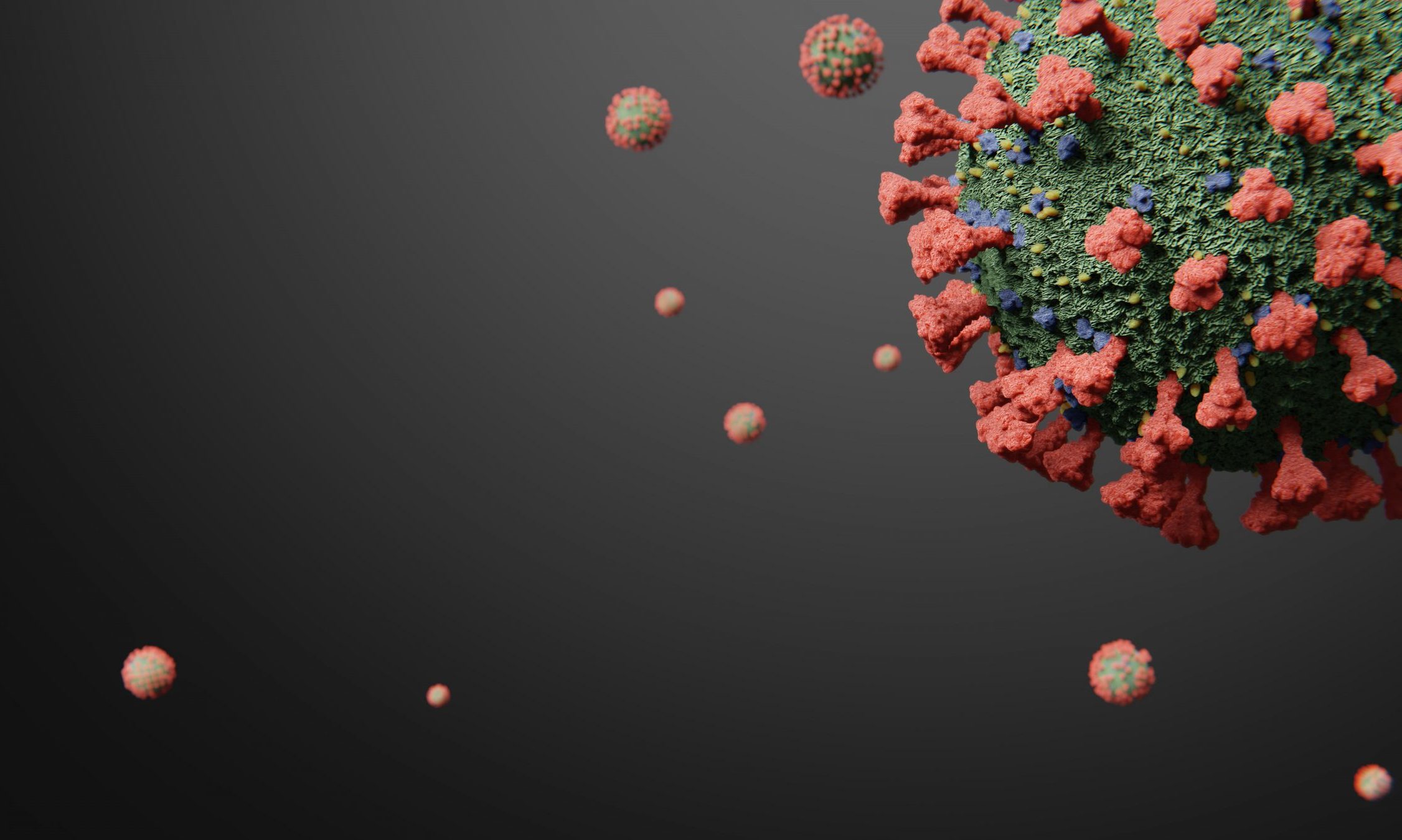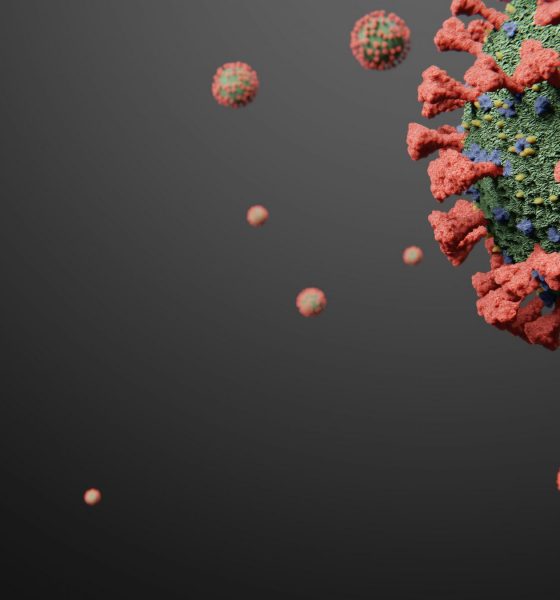 Alabama's daily COVID-19 deaths second highest since start of pandemic
In the past two weeks the state recorded 190 coronavirus deaths, a 38 percent increase from the previous two weeks.
Alabama saw 35 deaths from COVID-19 on Friday, the second highest daily number of deaths since the pandemic began. 
The previous record daily high was May 12, when the state recorded 37 coronavirus deaths. Prior to that, the high was on April 22, when Alabama saw 35 deaths from the virus. In the past two weeks the state recorded 190 coronavirus deaths, a 38 percent increase from the previous two weeks.
While cases have been surging since mid-June, deaths have largely remained stable. Deaths are considered a lagging indicator, meaning that it takes longer for deaths to begin rising after cases and hospitalizations begin rising.
"The fact that we're seeing these sharp increases and hospitalization in cases over the past week or two is really concerning," said UAB expert Dr. Jodie Dionne-Odom earlier this week. "And we expect, given the lag that we know there is between cases and hospitalization — about a two-week lag, and a three-week lag between cases and deaths — that we're on a part of the curve that we just don't want to be on in our state."
It's unclear whether this new rise in deaths will become a trend, or whether it is a one-day anomaly, but the 14-day average of deaths per day is now nearly as high as the previous peak on May 14 — weeks after the state hit its first "peak" in cases per day in late April. The previous high of the 14-day average of deaths per day was 16 on May 14. The average is now at 14 deaths per day, on average.
The uptick in deaths comes after days of record-high new daily COVID-19 cases and hospitalizations. The state added 1,304 new COVID-19 cases Friday, down from Thursday's record-high of 2,164, but the trend of rising daily cases has continued largely unabated since early June. 
The 14-day average of daily tests was at an all-time high Friday, at 8,125, which was 308 more tests than the previous high, set Wednesday. The percent of tests that were positive also increased, however, so the new cases can't be attributed solely to more testing. 
The 14-day average of the percent positivity was 14.22 on Friday. Excluding Thursday's figure, because the Alabama Department of Public Health didn't publish total tests administered on Thursday, which threw  off percent positive figures, Friday's 14-day average was the highest it's been since the beginning of the pandemic. 
There were a few higher 14-day average percent positivity days in April, but those numbers were skewed as well, because ADPH wasn't able to collect all testing data from commercial labs during that time period. 
Along with surging new cases, the number of COVID-19 patients hospitalized on Thursday was higher than it's been since the beginning of the pandemic. On Thursday 1,125 coronavirus patients were being treated in state hospitals, which was the fifth straight day of record current hospitalizations. 
UAB Hospital's COVID-19 Intensive care units were nearing their existing capacity earlier this week. The hospital has both a COVID ICU and a COVID acute care unit designated to keep patients separated from those who don't have the virus, but it has more space in other non-COVID units should it need to add additional bed space.
Hospitals in Madison County this week are also seeing a surge of COVID-19 patients. Paul Finley, the mayor of the city of Madison, told reporters Wednesday that local hospitals were reporting record numbers.
Alabama's spike in daily COVID-19 deaths Tuesday result of process delays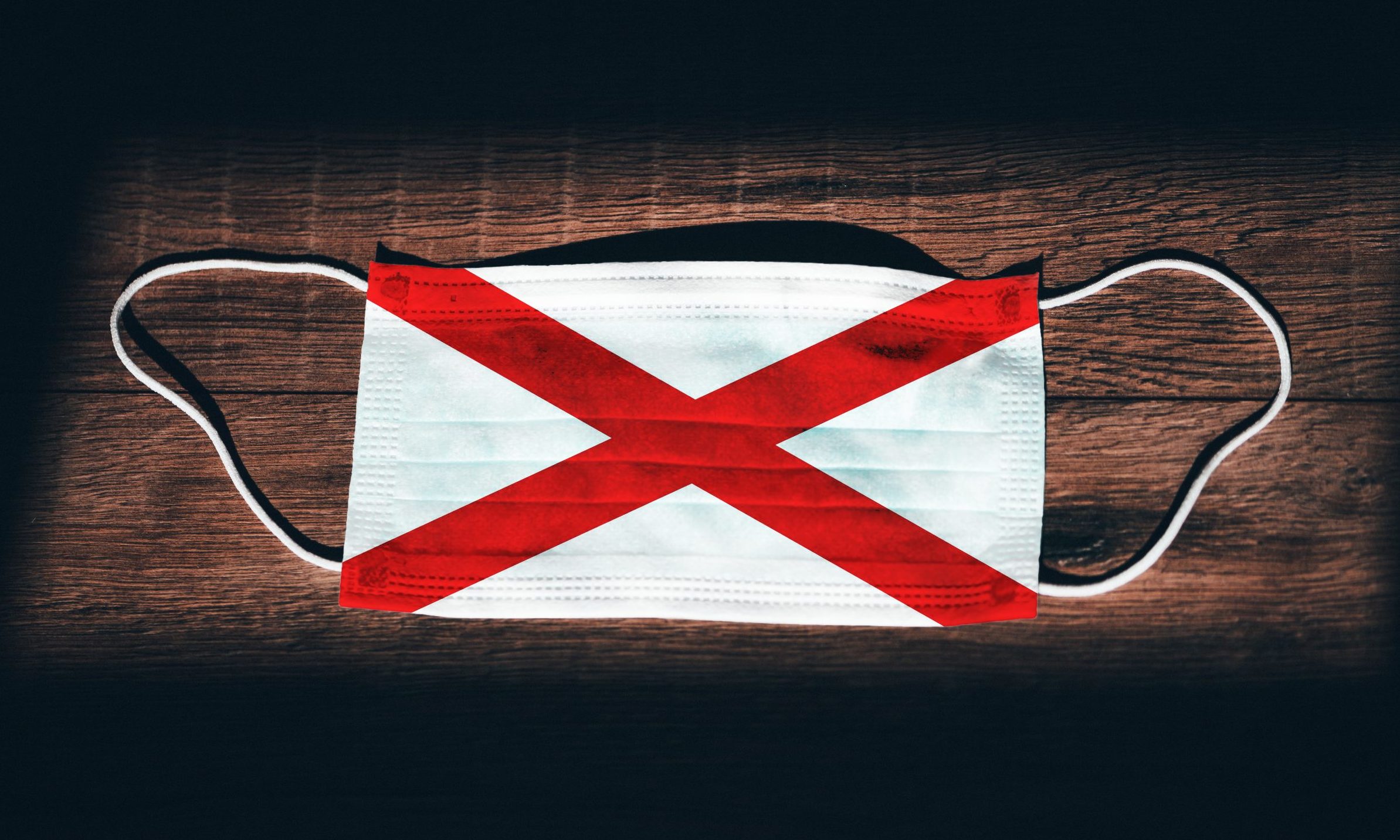 The Alabama Department of Public Health on Tuesday recorded 48 new COVID-19 deaths in the state, bringing the total number of coronavirus deaths over the last two weeks to 335, the third-highest two-week total since the start of the pandemic.
In June, at least 296 Alabamians died from coronavirus, the Alabama Department of Public Health reported, and in July there were 605 COVID-19 deaths, the most recorded in any month since the pandemic began. This summer, Alabama's death count from the disease skyrocketed after periods of relatively flat daily death counts.
But Tuesday's jump in single day reported deaths was the result of a delay in the process of collecting and reviewing necessary medical records, laboratory data and other information, and not a reflection of an overall increase in deaths, said Dr. Karen Landers with the Alabama Department of Public Health, in a message to APR on Tuesday.
The daily number of new confirmed COVID-19 cases, and the state's seven-and 14-day averages of news cases, have been on the decline since late July, but daily testing numbers have been all over the map from day to day. The state's seven-day average of new daily tests was at 8,611 on Tuesday, after five straight days in late July when the state was recording seven-day averages of new daily tests of more than 10,000.
ADPH on Monday announced that software vendor problems had thrown off some of the department's COVID-19 testing numbers, and that the problem had been fixed and some lab data was being inputted into the system.
Meanwhile, ADPH on July 31 said the state was experiencing a rash of problems surrounding COVID-19 testing that was resulting in an average of seven days to get results, which public health experts have said renders the results nearly worthless.
The department said the lengthier turnaround time for test results is due to supply chain problems with test reagents, more demand for coronavirus tests nationwide, "and in some cases, increased numbers of unnecessary tests."
ADPH spokesman Ryan Easterling, in a response to APR's questions about the fluctuating daily test numbers, on Tuesday wrote in a message that many factors affect both the reporting and result times for COVID-19 tests, and that multiple entities are conducting coronavirus testing in Alabama, including commercial laboratories, clinical laboratories and ADPH's one lab. Some doctor's offices, urgent cares, hospital emergency rooms and Long Term Care facilities are also conducting rapid COVID-19 tests, he said.
"Some new laboratories or entities who have previously not been accustomed to reporting notifiable disease results are having to report, which requires their understanding the requirements and methods of electronic reporting," Easterling said. "Ongoing supply chain issues, such as reagents and consumables necessary for testing, occur periodically and reduce turn around for testing."
COVID-19 hospitalizations statewide have remained high since the state hit a record 1,642 hospitalized coronavirus patients on July 30. On Tuesday, there were 1,506 hospitalized COVID-19 patients across Alabama, ADPH reported, and the state's seven-day average of hospitalizations was at 1,553 which was just slightly below the record high of 1,590 on Aug. 2.
The percent of COVID-19 tests that are positive – a sign that helps determine the current extent of the spread of the disease – began to dip slightly at the start of August, but it remains well above the five percent positivity rate that public health experts say it needs to be to ensure enough testing is being done and cases aren't going undetected.
Alabama's 14-day average of percent positivity on Tuesday was 16 percent, down from 18 percent a week before.
Gov. Kay Ivey issued a statewide mask order on July 15, and it can take weeks before seeing whether such a requirement is having an impact on the spread of the virus, public health officials have said.
There's concern, however, that as the state's K-12 schools and universities continue to reopen in the coming days, outbreaks could pop up across the state, sparking another wave of new COVID-19 cases, hospitalizations and deaths.