Commissioner praises prison employees for putting lives on the line during pandemic
Alabama Department of Corrections Commissioner Jeff Dunn on Thursday praised the department's employees for "literally putting their lives on the line" coming into work during the COVID-19 crisis. Dunn was speaking to the Alabama State Senate Finance and Taxation General Fund Committee, which is holding budget hearings in Montgomery.
"I cannot praise them enough," Dunn said. "They are going into the facility knowing that it (the coronavirus) is there. Not just our corrections officers but also our healthcare workers."
"Many of our workers are single moms," Dunn said. "We have several families where both the husband and wife work for the department and they have children and they are coming to work each day."
"188 of our staff have self-reported" being coronavirus positive, Dunn said. "109 of them have already been able to return to work. That is a tribute to the dedication of our staff. Unfortunately, we have had two employee deaths."
"We are working on an expanded testing protocol, so we can eventually test the entire inmate population and can offer testing to our staff," Dunn said. Employees also have the option of going to their doctor for testing.
"To this point we have tested 523 inmates, 2 percent of our population, and that number will continue to expand," Dunn assured legislators.
Dunn said COVID-19 has negatively impacted ADOC's efforts to hire more corrections officers. They have had to cancel job fairs and some new officer trainings due to the coronavirus shutdown. Dunn assured the senators that there has been progress in addressing the staffing issues that have been cited in a lawsuit in federal court.
Dunn said that to this point in 2020, ADOC has had a net increase of 150 corrections officers. The Department has made 455 new hires, but has lost 305 due to attrition for a net gain of 150.
Dunn showed a graph to the state Senators showing that the number of corrections officers working at ADOC peaked at around 2,000 in 2011. Since then the number of officers has declined precipitously dropping to as low as 1100, before beginning to rise in the last year.
"Our hiring efforts have been slowed down by COVID-19," Dunn explained
Dunn said that they are talking with many candidates who are interested once their unemployment runs out. "We have a whole pool of folks who are waiting and seeing."
"We always understood that this was going to be a process," Dunn told Senators.
"Our personnel budget next year is $300 million," Dunn said. "We have reduced our overtime over $300,000 this year. We have a much tighter management control over that. Part of that reduction is due to the increase in staffing.
Committee Chairman Greg Albritton, R-Atmore, told Dunn, "The over is a very sensitive matter."
Dunn said that any savings from reducing overtime is being used to pay for the new hires.
Dunn said that the prisons are currently operating at 155 percent capacity. Dunn predicted that once the state builds the three new mega-prisons currently in the bid process that ADOC will be operating at 120 to 125 percent capacity. Dunn said that the state has determined from the California case that 137 percent capacity is right at about the line where the federal courts would intervene. ADOC has set the capacity goal at 120 to 125 percent to have a buffer percentage.
ADOC is funded in the State General Fund (SGF) budget. Alabama has an arcane budgeting system where over 90 percent of state funds are earmarked and there are two separate budgets: the SGF and the state education trust fund budget (ETF). Alabama historically has underfunded its prisons and has long neglected its aging prison infrastructure.
COVID-19 remains a very serious problem in Alabama. 2,064 Alabamians were reported positive on Thursday and another ten died, taking Alabama's death toll to 1,042.
U.S. Rep. Bradley Byrne announces new chief of staff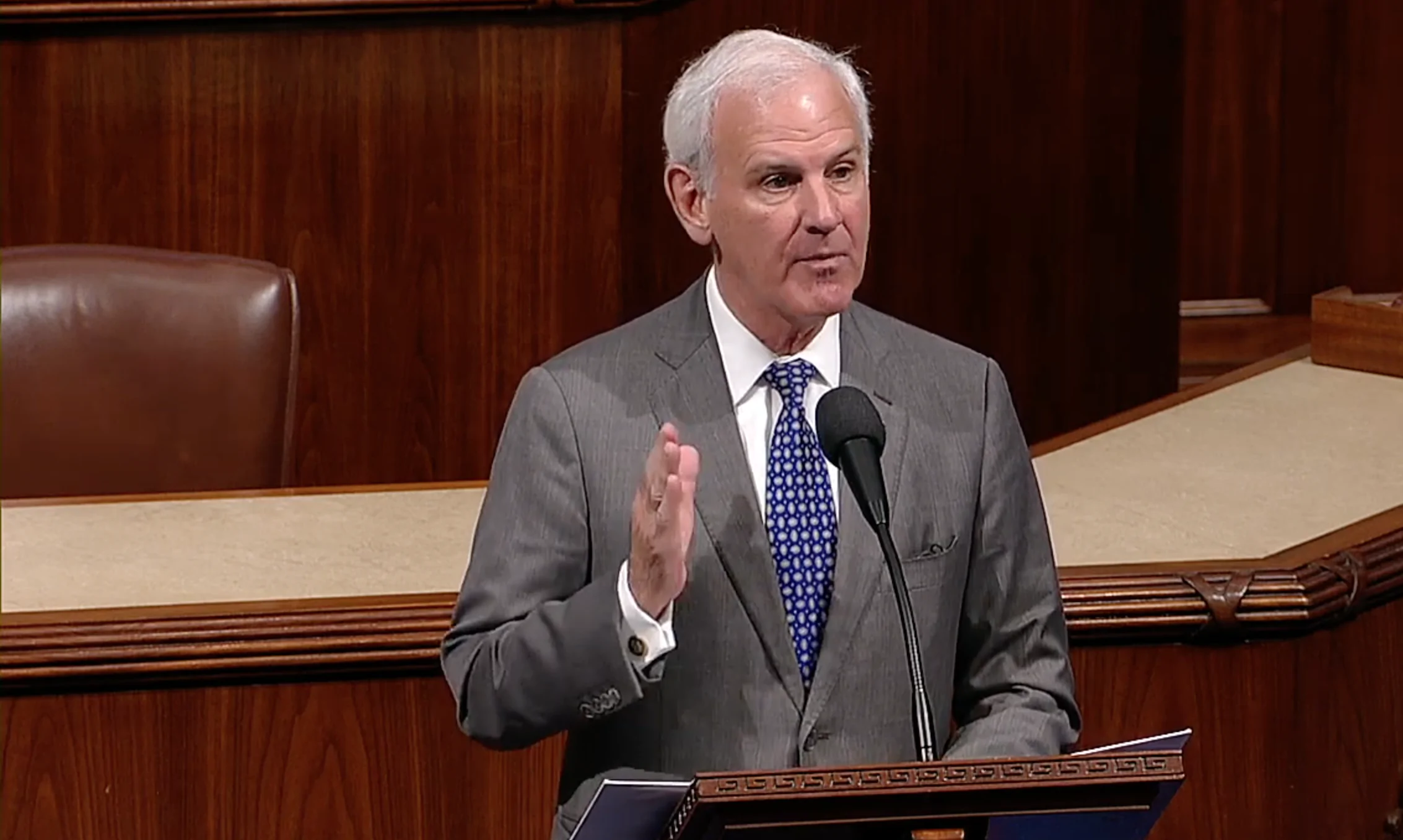 Congressman Bradley Byrne, R-Alabama, on Friday announced that Seth Morrow will serve as his chief of staff.
"As we enter the last half of 2020, my office remains busy assisting constituents and advancing our legislative priorities. I know Seth shares my focus on finishing out my term in Congress strong, and he is well prepared to move into the Chief of Staff role," Byrne said in a statement. "My staff and I will continue working hard every day to fight for the people of Southwest Alabama and advance our conservative agenda."
Morrow is a native of Guntersville and has worked for Byrne since June 2014, serving as deputy chief of staff and communications director. 
"I am grateful for this opportunity, and I'm committed to ensuring our office maintains our first class service to the people of Southwest Alabama. Congressman Byrne has always had the hardest working team on Capitol Hill, and I know we will keep that tradition going," Morrow said in a statement.
Morrow replaces Chad Carlough, who has held the position of Byrne's chief of staff since March 2017. 
"Chad has very ably led our Congressional team over the last few years, and I join the people of Southwest Alabama in thanking him for his dedicated service to our state and our country," Byrne said.