Alabama reports record rise in COVID-19 deaths
At least 129 deaths have been reported in the last week, the most in any seven-day period since the state's first confirmed death in late March.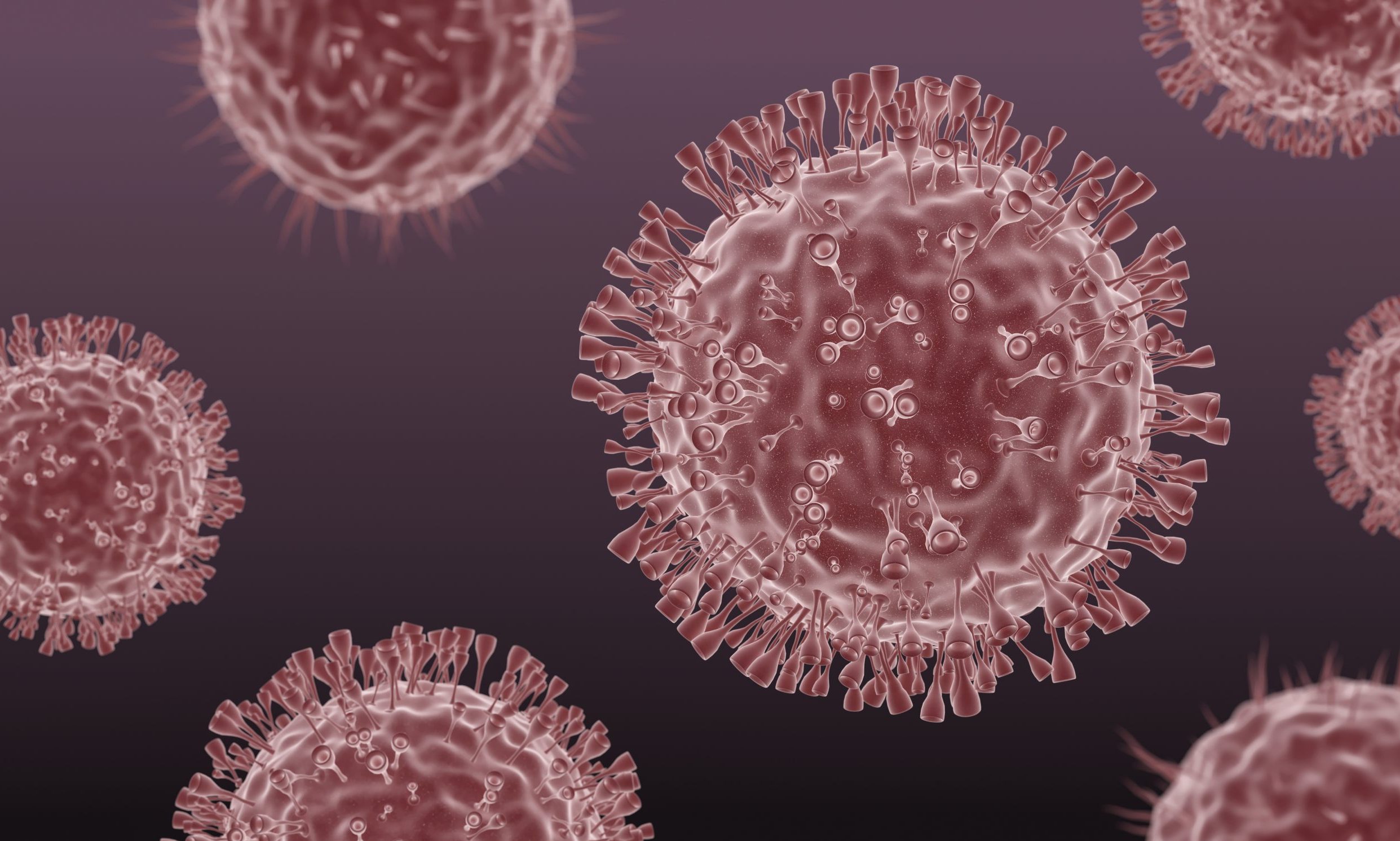 Alabama's death toll from COVID-19 rose by 40 on Tuesday, the largest single-day increase in reported deaths since the onset of the pandemic, coming weeks after the state began to see a rise in cases that every day reaches new highs.
As of Tuesday, at least 1,136 people in Alabama have died from COVID-19. While deaths had largely plateaued since early May, death from COVID-19 typically occurs weeks after onset of symptoms, and public health experts worry that deaths will eventually rise as cases rose several weeks. It may take even longer for deaths to be reported in statewide data.
At least 129 deaths have been reported in the last week, the most in any seven-day period since the state's first confirmed death in late March. At least 210 have come in the last two weeks — the most of any 14-day period.
Because deaths most often come weeks after infection — and because death data is even more delayed — the true toll from the state's current surge in cases may not be seen for several more weeks.
Dr. Don Williamson, president of the Alabama Hospital Association and a former state health officer, told reporters during a press conference hosted by U.S. Sen. Doug Jones, D-Alabama, on Monday that about 13 percent of the state's intensive care beds were available, or 211 beds.
"We can stretch that. We can take care of patients in other critical care areas, but as a measure of the impact of COVID, as that ICU bed availability goes down, it just tells us that our system is becoming increasingly stressed," Williamson said.
Williamson said he's concerned about continued surges in new coronavirus cases and hospitalizations, especially as schools soon begin to reopen and the regular flu season approaches, when hospitals regularly fill with flu patients even during a normal year.
"That's the scenario where I become extremely concerned about system wide capacity," Williamson said, noting that hospitals could be doubly strained by both COVID-19 and the flu.
Alabama on Tuesday added 1,673 new COVID-19 cases, and on Tuesday the total number of current hospitalizations of coronavirus patients again reached another all-time high. COVID-19 hospitalizations have increased more than 61 percent since July 1.
The seven-day average statewide positivity rate Tuesday was 16.58 percent, the highest since the start of the pandemic, taking into account incomplete testing data in April that threw off figures.
"Every single life, it does matter. Every single life is important, and is an absolute tragedy. Just to hear these statistics is alarming," Jones said during the Monday press conference.
"What I'm extremely concerned about is if we find ourselves with 1,500 to 2,000 people hospitalized with COVID by the middle to end of this month, and we're having 1,500 to 2,000 new cases diagnosed a day, as we approach the gathering of children together in August, in K 12, and in our colleges, I think we set ourselves up for what could be a potential disaster, in terms of new infections and new demand on hospitals," Williamson said.
Asked by APR if he believes a statewide face mask order would help stem the continued surge in new COVID-19 cases and hospitalizations, Williamson said yes, especially if a statewide order is coupled with local mask orders.
"I do think that now a statewide ordinance, and the association thinks that a statewide ordinance, added to the existing local ordinances will give us our best chance," Williamson said. "Because in communities that may not be under a local ordinance, that doesn't mean we don't have virus being transmitted."
Williamson said a statewide mask ordinance would also give business owners some cover, and the ability to tell customers that the order to wear a mask is statewide.
Despite surging COVID-19 cases and hospitalizations across Alabama and in many other states, an extra $600-per-week in unemployment compensation through the Federal Pandemic Unemployment Compensation program is expected to expire July 26.
Asked by APR whether the extra aid could be extended, Jones said it's possible, but encouraged the public to get back to work safely, because unemployment benefits will eventually end.
"We may see some type of extension, but we're seeing pushback from Senator McConnell and the administration on extending unemployment benefits," Jones said. "I'll have to see how that goes. I do think, in my view, we need to kind of stair step this down a little bit."
APR also asked both Jones and Williamson to speak on concerns about the reopening of schools while the state continues to see surging new cases and hospitalizations.
"Everyone is concerned about that," Jones said, adding that a bill is pending that would provide more money for local school systems to prepare and help keep students, teachers and families safe.
"We've got to get more resources for schools to open safely too — whether it is masks for kids, whether it is more testing, whether it is reconfiguring school space," Jones said.
What troubles Jones, he said, is that the reopening of schools is beginning to become a political issue, just as the wearing of masks has become a political issue.
The White House and President Donald Trump have publicly called for all schools to reopen, and Education Secretary Betsy Devos on Monday threatened to withhold federal funding to schools that decided not to reopen.
"One thing that is troubling me so much right now is that it seems that opening schools back up has become a political issue, and not an education or health issue. … We can't let that happen folks," Jones said. "This is about our children. It's about our families. It's about our teachers who are going to be there every day,  and we've got to try to find that balance."
Williamson said he is concerned about the possibility of spiking cases once schools reopen, and that comparison some have made recently of the safe reopening of schools in some European countries isn't applicable to the U.S., where cases continue to surge.
"My concern is if we find ourselves in a situation where we still have significant ongoing viral transmission, and we aren't able to maintain six feet of social distance in the classroom, are we going to have those same sorts of results," Williamson said of the reopenings in Europe. "And I don't know the answer to that. I worry about it."
Jones discussed legislation he and a bipartisan group of other Senators filed, called the Reopen Schools Safely Act, which would cover the costs of protecting students and educators from COVID-19. He hopes it will be included in the next packages of COVID-19 legislation.
"Anything we could do to get schools open safely and that local school systems feel appropriate," Jones said.
Williamson encouraged the public to wear masks in public, and to practice social distancing to help ease the surge in cases, and try and stave off what he fears could become dangerously stressed hospital systems. "I think we have a very, very short window to get this under control," he said.
Alabama's spike in daily COVID-19 deaths Tuesday result of process delays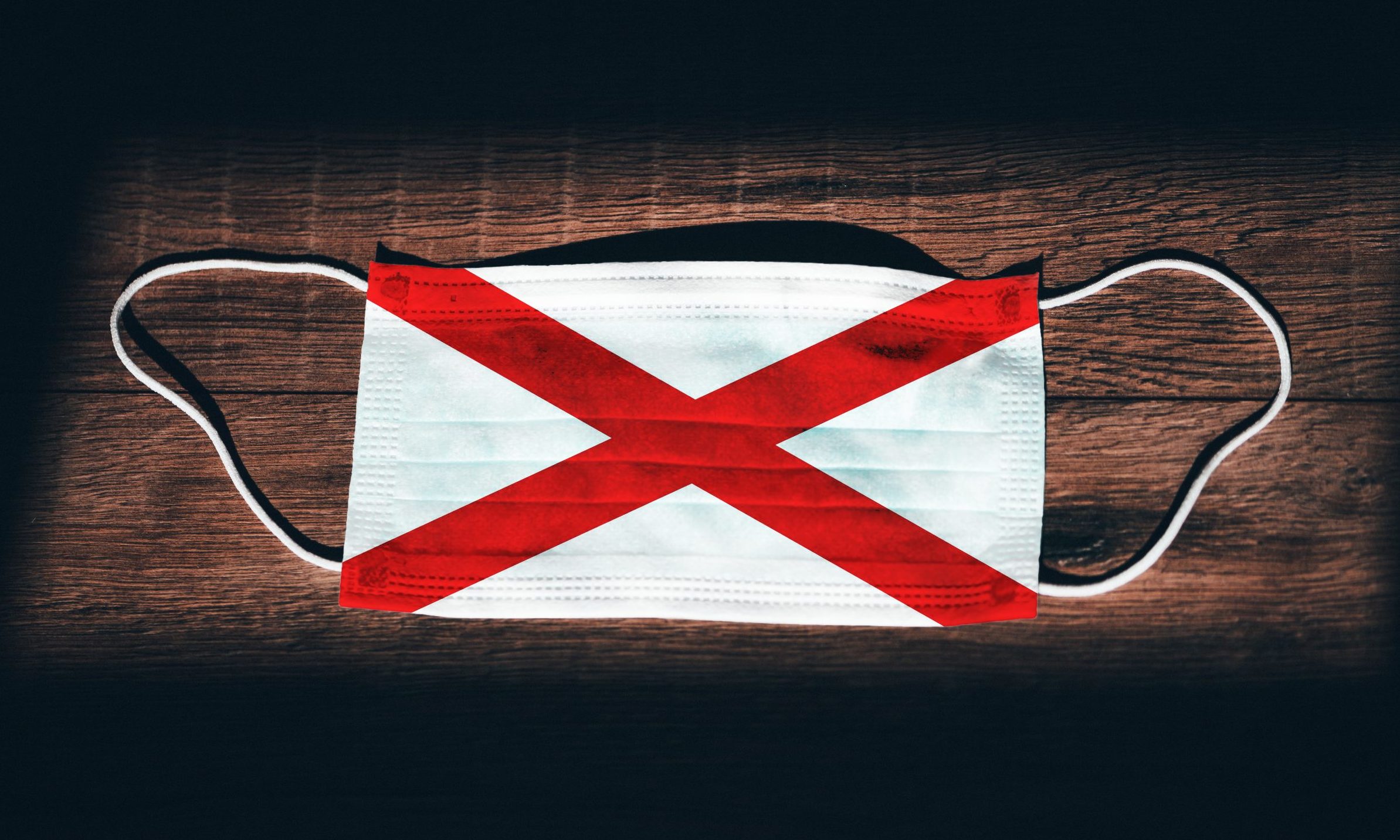 The Alabama Department of Public Health on Tuesday recorded 48 new COVID-19 deaths in the state, bringing the total number of coronavirus deaths over the last two weeks to 335, the third-highest two-week total since the start of the pandemic.
In June, at least 296 Alabamians died from coronavirus, the Alabama Department of Public Health reported, and in July there were 605 COVID-19 deaths, the most recorded in any month since the pandemic began. This summer, Alabama's death count from the disease skyrocketed after periods of relatively flat daily death counts.
But Tuesday's jump in single day reported deaths was the result of a delay in the process of collecting and reviewing necessary medical records, laboratory data and other information, and not a reflection of an overall increase in deaths, said Dr. Karen Landers with the Alabama Department of Public Health, in a message to APR on Tuesday.
The daily number of new confirmed COVID-19 cases, and the state's seven-and 14-day averages of news cases, have been on the decline since late July, but daily testing numbers have been all over the map from day to day. The state's seven-day average of new daily tests was at 8,611 on Tuesday, after five straight days in late July when the state was recording seven-day averages of new daily tests of more than 10,000.
ADPH on Monday announced that software vendor problems had thrown off some of the department's COVID-19 testing numbers, and that the problem had been fixed and some lab data was being inputted into the system.
Meanwhile, ADPH on July 31 said the state was experiencing a rash of problems surrounding COVID-19 testing that was resulting in an average of seven days to get results, which public health experts have said renders the results nearly worthless.
The department said the lengthier turnaround time for test results is due to supply chain problems with test reagents, more demand for coronavirus tests nationwide, "and in some cases, increased numbers of unnecessary tests."
ADPH spokesman Ryan Easterling, in a response to APR's questions about the fluctuating daily test numbers, on Tuesday wrote in a message that many factors affect both the reporting and result times for COVID-19 tests, and that multiple entities are conducting coronavirus testing in Alabama, including commercial laboratories, clinical laboratories and ADPH's one lab. Some doctor's offices, urgent cares, hospital emergency rooms and Long Term Care facilities are also conducting rapid COVID-19 tests, he said.
"Some new laboratories or entities who have previously not been accustomed to reporting notifiable disease results are having to report, which requires their understanding the requirements and methods of electronic reporting," Easterling said. "Ongoing supply chain issues, such as reagents and consumables necessary for testing, occur periodically and reduce turn around for testing."
COVID-19 hospitalizations statewide have remained high since the state hit a record 1,642 hospitalized coronavirus patients on July 30. On Tuesday, there were 1,506 hospitalized COVID-19 patients across Alabama, ADPH reported, and the state's seven-day average of hospitalizations was at 1,553 which was just slightly below the record high of 1,590 on Aug. 2.
The percent of COVID-19 tests that are positive – a sign that helps determine the current extent of the spread of the disease – began to dip slightly at the start of August, but it remains well above the five percent positivity rate that public health experts say it needs to be to ensure enough testing is being done and cases aren't going undetected.
Alabama's 14-day average of percent positivity on Tuesday was 16 percent, down from 18 percent a week before.
Gov. Kay Ivey issued a statewide mask order on July 15, and it can take weeks before seeing whether such a requirement is having an impact on the spread of the virus, public health officials have said.
There's concern, however, that as the state's K-12 schools and universities continue to reopen in the coming days, outbreaks could pop up across the state, sparking another wave of new COVID-19 cases, hospitalizations and deaths.