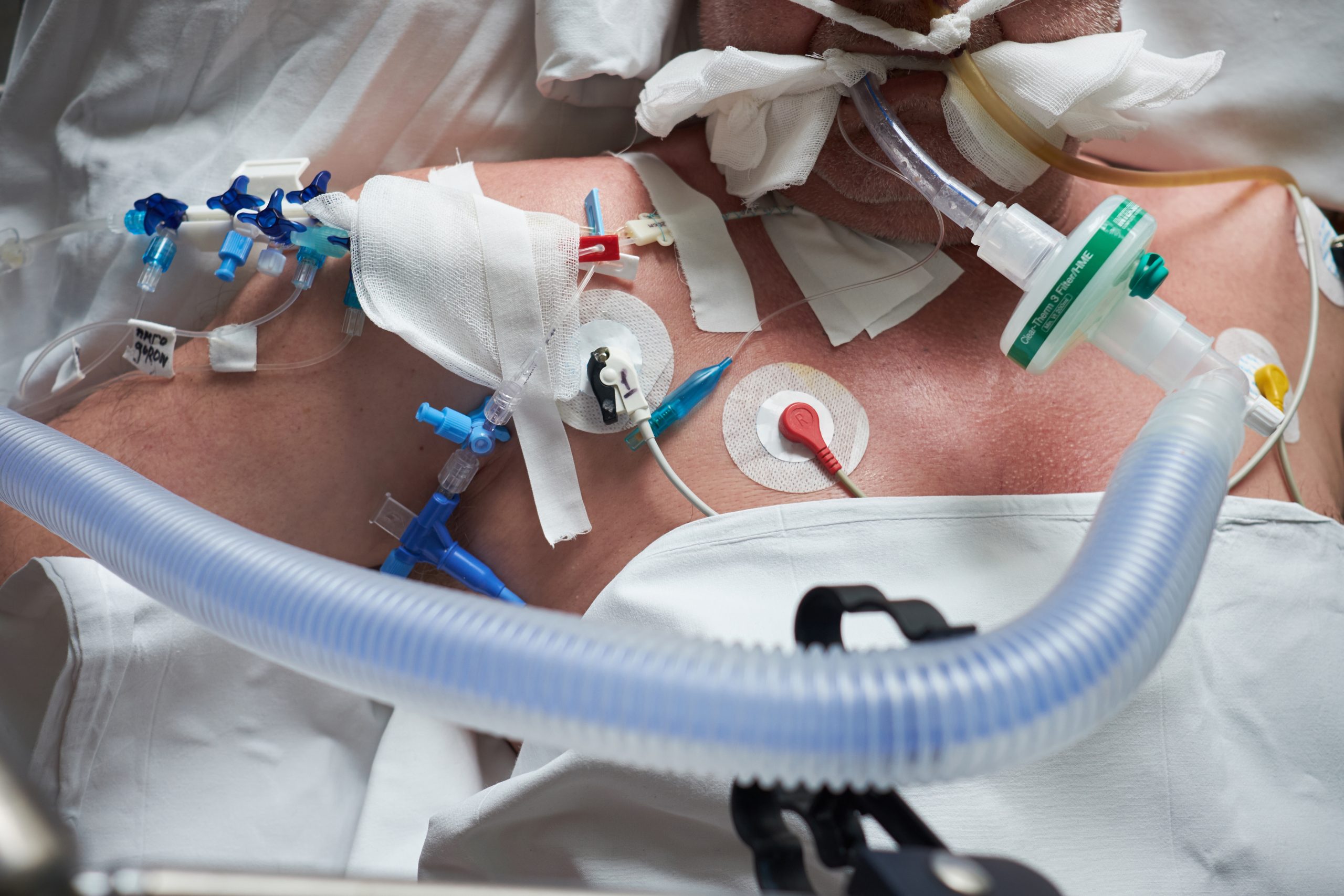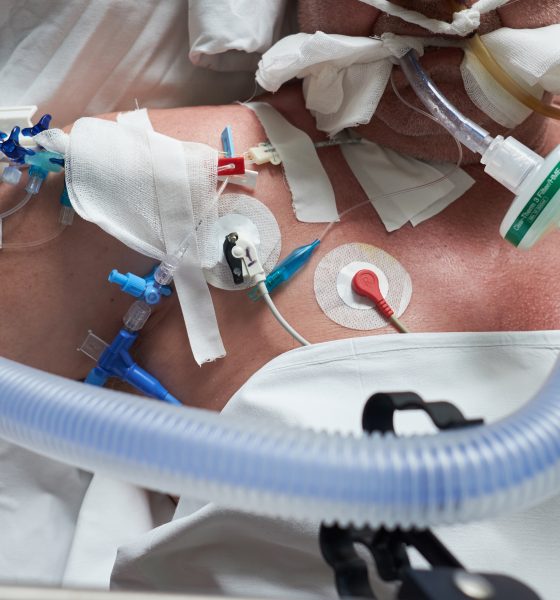 Alabama reports record COVID hospitalizations for five straight days
While Monday was the fifth-straight day of record hospitalizations, it comes amid a month of accelerating hospitalization numbers.
For the fifth straight day, Alabama on Monday saw a record-high number of patients hospitalized with COVID-19, and in Birmingham, UAB Hospital administrators are having to add bed space to the hospital's COVID-19 area by taking beds normally used by patients with non-COVID-related health problems. 
At East Alabama Medical Center in Opelika, medical providers on Monday were caring for a record 58 COVID-19 patients, which was a 48 percent increase from two weeks ago, and a rise that hospital administrators say is pushing staff and physicians to their limits.
The state on Monday had 1,563 hospitalized coronavirus patients statewide, the largest number since the start of the pandemic. The seven-day average of total daily COVID-19 hospitalizations in Alabama on Monday was 67 percent higher than it was two weeks ago, and 118 percent higher than a month ago.
While Monday was the fifth-straight day of record hospitalizations, it comes after nearly a month of accelerating hospitalization numbers. Alabama's hospitals did not report 700 COVID-19-positive patients until June 29. Since then, the number of patients with COVID-19 has more than doubled.
UAB Hospital on Monday was caring for 102 COVID-19 inpatients. The hospital set a new record-high of 101 coronavirus inpatients on Thursday, and on Saturday, the number jumped to 102 and has remained there since. 
UAB's number of COVID-19 inpatients Sunday was a 24 percent increase from a week before. An influx of COVID-19 patients at UAB over the last two months has resulted in the need for more bed space in the hospital's intensive care and acute care units for COVID-19 patients, the hospital said in a press release Monday. 
"The downside of designating additional COVID beds is that it reduces the number of beds that are available for patients with non-COVID medical needs," the hospital said in a statement.

UAB said that the increase in COVID-19 patients is being seen in nearly all hospitals across the country. 
"The stress on all hospitals in the state in coping with the pandemic is the reason UAB continues to urge the community to wear face coverings, practice social distancing and good hand hygiene, and avoid large gatherings," the hospital's release states. 
EAMC President and CEO Laura Grill in a statement Monday said the surge in coronavirus patients is again pushing staff and physicians to the limit.
"We have four units designated for patients with COVID-19 right now and may very well have to open others in the coming days. Last Friday, I visited our ICU for a little while," Grill said. "It was tough seeing how emotionally draining this is on our staff. They are used to caring for critically ill or injured patients, so that does not faze them. However, fighting a complex virus like COVID-19 every day and losing patients to it is very taxing on them as well as our staff members in other units."
"I expect we will have yet a higher peak in the next week," said Dr. Ricardo Maldonado, EAMC's infectious diseases specialist, in a statement Monday. "And it's too early to tell what will happen in the coming weeks and months. Hopefully, the mask mandate currently in place will go a long way in lowering our numbers and keeping them low."
At EAMC's drive-through testing site last week, 142 of 825 tested were positive for coronavirus — a positivity rate of 17.2 percent.
Statewide, Alabama added 1,846 new coronavirus cases Monday, and the state's 14-day rolling average of new daily cases was a record-high 1,667.
In the last two weeks 273 people in Alabama have died from coronavirus, which is 21 percent of the state's total COVID-19 death toll of 1,257. July is on track to be the worst month for deaths from COVID-19.
The 14-day average of the percent of tests that were positive Monday was 16.91 percent, the highest on record, when taking into account incomplete testing data in April that skewed the numbers. 
Public health experts say that percent positivity above 5 percent means there's not enough testing and cases are going undetected.
Nursing Home Association announces plan for indoor visits
"It's important for nursing home residents and their family members to be able to visit in person and this is another step toward returning life to normal in nursing homes," said Brandon Farmer, president and CEO of the Alabama Nursing Home Association.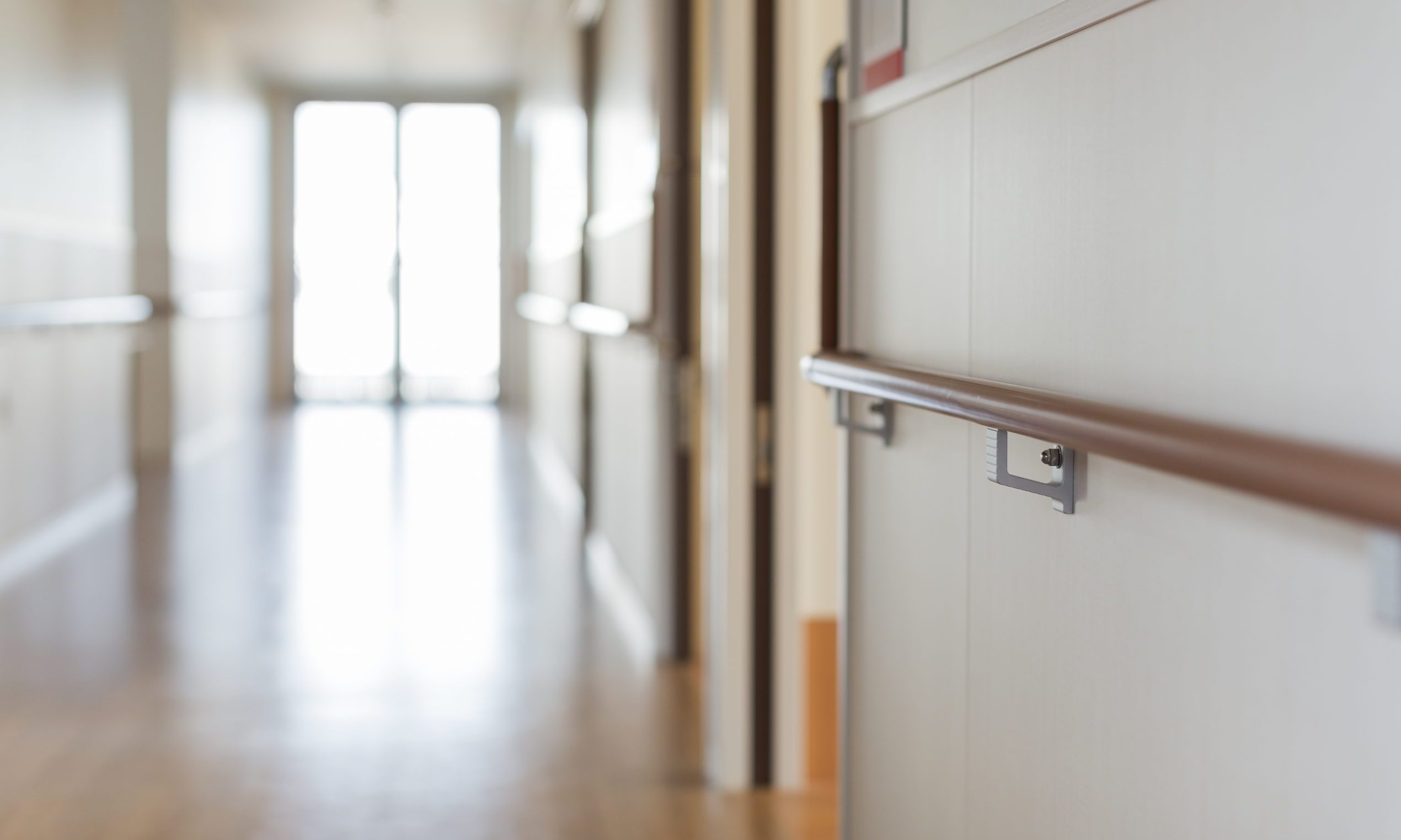 The Alabama Nursing Home Association this week announced a plan to resume indoor visitation in nursing homes and continue outdoor visitation. The resumption of limited indoor visits is possible because of a change in guidance from the Centers for Medicare and Medicaid Services and an amended state health order.
"It's important for nursing home residents and their family members to be able to visit in person and this is another step toward returning life to normal in nursing homes," said Brandon Farmer, president and CEO of the Alabama Nursing Home Association. "We are pleased CMS is moving in this direction and thankful Governor Kay Ivey and Dr. Scott Harris amended the state health order to accommodate this change. We are working closely with Governor Ivey's administration and the Alabama Department of Public Health to help our members understand and implement these guidelines."
According to the CMS guidance referenced in the amended state health order, visitors and nursing home staff must follow certain requirements for the limited indoor visits. The CMS guidance says, "we encourage facilities in medium and high-positivity counties to test visitors, if feasible. Facilities may also encourage visitors to be tested on their own prior to coming to the facility (e.g. within 2-3 days) with proof of negative test results and date of the test."
Visitors must also adhere to CMS core principles of COVID-19 infection prevention and pass a health screening. The requirements are designed to protect the health of nursing home residents and staff members. Visitors who do not comply with the infection prevention requirements will not be allowed to visit. According to CMS, nursing homes located in a county with a positivity rate of greater than 10 percent will not be allowed to offer indoor visitation.
"Resident safety is our top priority as we expand visitation and the CMS guidelines will be closely followed. The public must continue to do its part to lower the spread of COVID-19. Decreasing community spread and consistent testing are key to our ability to offer indoor visits," Farmer said.
For indoor visitation, CMS says nursing homes must have no new onset of COVID-19 cases in the last 14 days and not be currently conducting outbreak testing, limit the number of visitors per resident, limit the number of visitors in the building at one time and limit visitors' movement inside the building.
Visitors must wear a mask that covers their mouth and nose and practice social distancing while visiting their loved one during their entire visit. Violation of these policies could result in denial of future indoor visits.
CMS said outdoor visitation is still preferable to indoor visits, and outdoor visits should be held whenever practicable. All visitors of Alabama nursing homes will need to schedule an appointment to visit their loved one.
Below is a list of dos and don'ts for nursing home visitors.
Nursing Home Visitor Do's and Don'ts
Do
Do schedule an appointment to visit with your loved one

Do use alcohol-based hand sanitizer before, during and after your visit 

Do wear a mask covering your mouth and nose during your entire visit in the facility

Do maintain social distance of at least six feet from staff and residents

Do keep out of areas that are not designated for visitation
Don't
Don't remove your mask while in the facility

Don't leave the designated visitation area

Don't come to the facility without an appointment

Don't come to the facility if you have any symptoms – coughing, sore throat, fever, vomiting, diarrhea, loss of sense of taste or smell – even if you attribute these symptoms to some other cause (allergies or cold).