Opinion | A plan for students to return safely to school, whenever that may be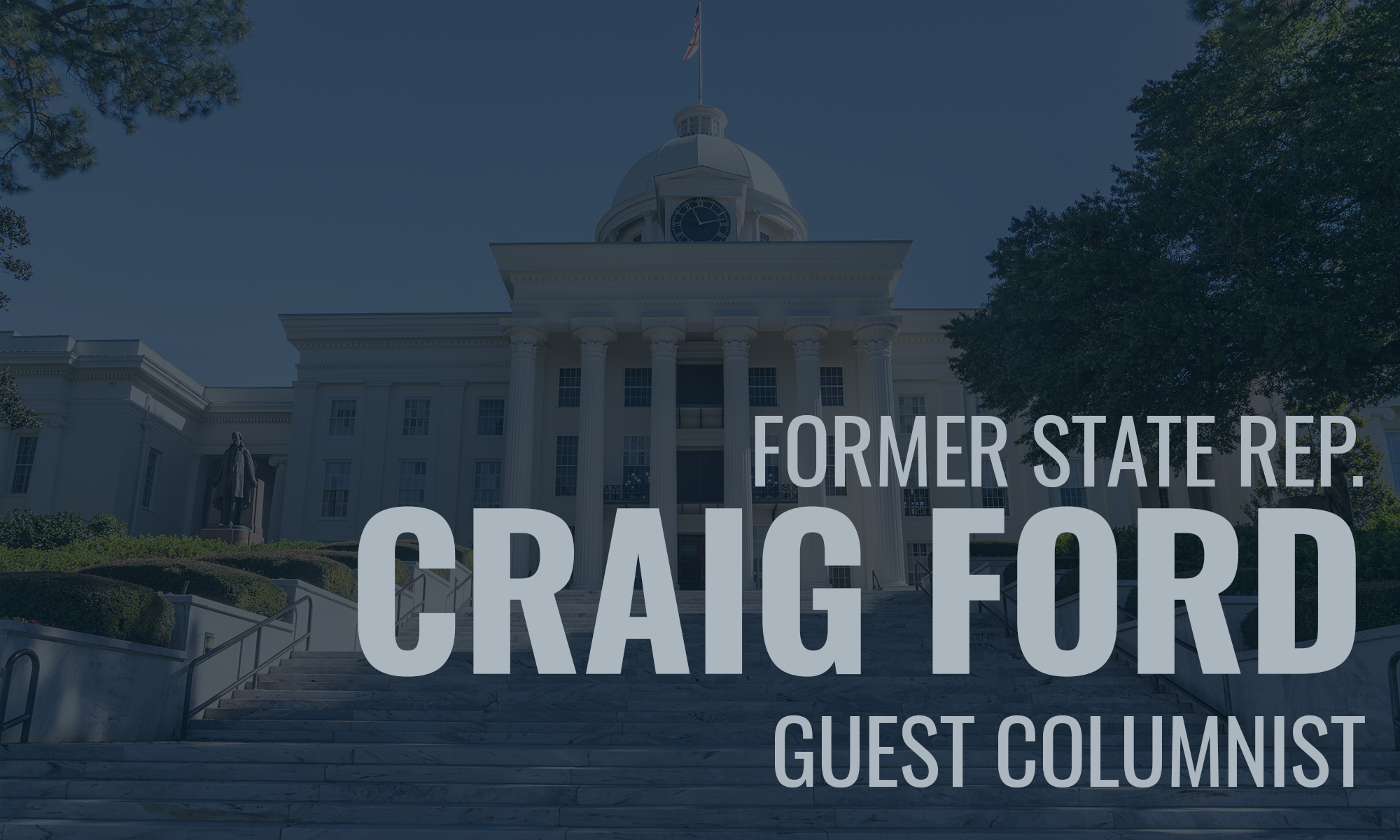 In a few weeks, most students in Alabama are scheduled to return to school. With so few days left before students return, there are important questions that still need to be answered: Is it safe for kids to go back to school? What is the best way to keep students and faculty healthy? And what do we do if we start back to school and then have another spike or wave of COVID-19?
There's no question that kids benefit from physically being in school and being around their classmates and teachers. Modern technology is wonderful and allows us to do things that 20 years ago we could only dream of doing. But it is still far better for kids to learn when they can physically be there with their teachers and get the one-on-one help they need without having to schedule a special zoom tutoring session.
In addition to the educational benefits, being physically present at school helps kids with their social development and to avoid problems like depression and loneliness. School is also the place where many kids get one or two healthy meals a day and a little exercise through P.E. classes and athletics.
The benefits of physically being in school are not in question. What is in question is whether the benefits of being in school outweigh the risks of COVID-19? And not just for students and their families but for teachers, support workers, administrators and their families, also.
I can't tell state and local leaders what they should do. I would only advise them to listen to the advice of professional doctors, school nurses and educators.
What I can recommend to state and local leaders, though, are some ideas for how schools can safely reopen when the time comes, whether that's in a few weeks or not for a few more months.
I would start by supporting a plan that was recently put forward by the Alabama Association of School Nurses.
Funding for this plan is already available because of the CARES Act passed earlier this year by Congress. They have provided us with hundreds-of-millions of dollars to fight COVID-19, but at the end of the year we will have to return any of those dollars that we don't use. So we may as well use them to, among other things, make our schools as safe and healthy as possible, starting with putting the School Nurses' plan into action.
This plan was not only developed by healthcare professionals who are in our schools every single day and, essentially, is already paid for, but it also has the support of both Republicans and Democrats in the Alabama Senate.
The School Nurses' plan has four main objectives: to hire 300 more school nurses so that every school in Alabama can have its own nurse; build 480-square-foot nursing facilities at every school so that children who show flu or COVID-19 symptoms can be separated from the other children; provide testing for up to 70,000 students every month; and equip every school with a thermal imaging system that can screen students and faculty for fever as they enter a school building.
Right now, there are many schools that have to share a nurse, meaning the school nurse can only be on campus for half a day, if that. And many schools' nursing facilities don't even have running water! This has created a situation where teachers and support staff often have to do double duty as nurses and receive training to administer emergency medical treatments to kids who have asthma attacks or allergic reactions.
And that brings up another reason why adopting the School Nurses' plan is a good idea: Building these facilities, purchasing this equipment and hiring these nurses are all things that will be helpful beyond COVID-19 and the current healthcare crisis. These are things that can help combat the flu and other illnesses in the future.
Even if future funding cuts force us to let some of these school nurses go, we will at least still have the facilities and the thermal imaging systems.
In addition to these items, there are also companies like ProTek that provide technology that uses ultraviolet light to "sweep" a classroom overnight and kill 99 percent of viruses and bacteria in the air and on surfaces. This technology can kill microbes without doing any damage to human bodies.
Whether school should start back in a few weeks is still in question. But whenever it does start back, state and local leaders have been presented with a good plan and good tools to keep schools safe.
Opinion | Comprehensive sex-ed for all can improve people's health
Last July, I spoke with Sky H., a 20-year–old who identifies as non-binary and grew up in a very conservative rural town in the Black Belt region of Alabama. In school, Sky received abstinence-only education. Sky told me there was little instruction about sexual and reproductive health besides the basics of reproduction.
After years of pain, Sky was diagnosed at age 18 with endometriosis, a painful disorder that can lead to fertility complications. The condition might have been diagnosed much earlier if they had learned more about their own bodies and reproductive health in school, Sky believed.
Unfortunately, Sky's experience isn't unique. Over the past year and a half, I've spoken to more than 40 young people from 16 counties throughout Alabama who also didn't learn about their sexual and reproductive health in school. Like Sky, they missed out on critical information and described the negative impact this had on the choices they made and their health as they grew older.
Schools in Alabama are not required to teach about sexual health but if they do, the State Code mandates a focus on abstinence. The State Code also contains stigmatizing language around same-sex activity and prohibits schools from teaching about sexual health in ways that affirm lesbian, gay, bisexual and transgender (LGBT) youth. This makes it even harder for young people like Sky to get information.
But Alabama is not alone. Sixteen other states in the U.S. also do not mandate sex education in schools. And at least five others have laws stigmatizing same–sex activity.
Comprehensive sexuality education can improve health outcomes for young people. It can help them learn about their bodies and how to recognize abnormal gynecological symptoms, steps they can take to prevent and treat sexually transmitted infections (STIs) and other dangers to their health, and where they can go for reproductive health services.
Sex ed can also educate young people about the human papillomavirus (HPV) — the most common sexually transmitted infection in the U.S. — and how to lower their risk of HPV-related cancers through the HPV vaccine.
This information can improve young people's health and save lives. Yet so few young people in schools throughout Alabama — and the U.S. — receive it. Instead, like Sky and other Alabama students, many young people receive abstinence-focused education.
These programs withhold critical, science-based information young people need to make safer decisions on their sexual health. They also shame adolescents about their sexuality, often leaving young people uncertain about who they can talk to or where they can go for accurate information about sexual behavior and health.
The problem is both a lack of political will and of adequate funding. Discriminatory property taxes and an inequitable education system leave many school districts in rural and less wealthy regions of Alabama without adequate funding. This means that programs considered optional, like sex ed, often aren't offered.
Alabama, a state with high rates of sexually transmitted infections and cancers related to HPV needs to do more to address historic inequalities and state neglect that have left Black people at a higher risk of poor health outcomes. Mandating comprehensive sexuality education for all of the state's schools — and allocating state funding for these programs — would be an important step forward.
Students in underfunded and neglected school districts — many of whom are Black and living in poverty — often lose out on access to critical and lifesaving information. It keeps them from being able to make informed and safe decisions and can harm their health. This unequal access to information can create lifelong disadvantages and may contribute to racial disparities in health as young people age into adulthood.
The Black Belt region of Alabama, where Sky is from, has high rates of poverty and poor health outcomes. The Black Belt region also has high rates of sexually transmitted infections and the highest rates of HIV in the state. Yet schools in this rural and marginalized region of the state are persistently underfunded.
The COVID-19 pandemic has brought glaring attention to systemic inequalities and racial disparities in health, including in Alabama, where Black people are significantly more likely to die from the virus than white people. Within the United States, we continue to see the disproportionate toll the pandemic has taken on Black people, who are more likely to live in poverty, lack access to health insurance, and suffer from chronic health conditions that put them at a higher risk of adverse health outcomes from the virus.
The pandemic has highlighted the importance of ensuring that everyone has the information, tools, and resources they need to make informed decisions to protect their health. Schools in Alabama — and across the country — should help do that for all young people.
The pandemic is also showing us what happens when discrimination and neglect leave certain people out.