About half of Alabama students will start the year with virtual learning, superintendent says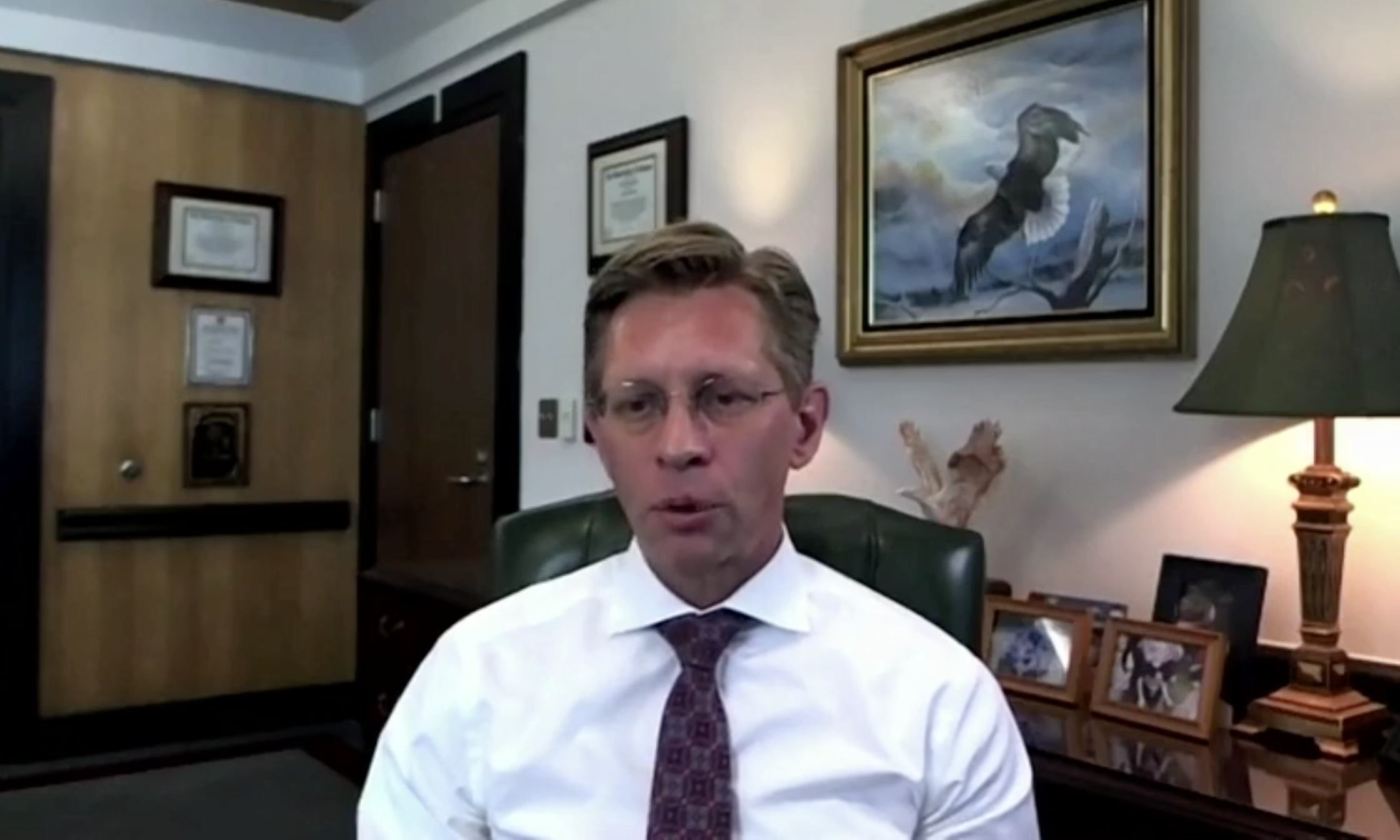 As much as 50 percent of Alabama's public school students will be learning virtually when school starts back, said Alabama's State Superintendent of Education Eric Mackey on Friday. 
Mackey discussed the restart of school amid COVID-19 at a press briefing hosted by Sen. Doug Jones, D-Alabama, and said that while he prefers that students get back into classrooms as quickly as possible, there's no intention to penalize a local school system for opting for virtual-only. 
Some local school districts have decided to start school as early as Aug. 3, Mackey said, despite his request that districts push back the start of school to Aug. 20 or later amid growing COVID-19 cases. 
State law gives the authority to local school boards to set the start date of the school year, Mackey said. 
"We saw this coming eight weeks ago, but only about 20 of them took me up on that…As we see the numbers continuing to increase many of them are coming back to us," Mackey said of districts reversing course and pushing back the start of school. 
On face masks in schools, Mackey said he believes Gov. kay Ivey's order for the public to wear face masks, which expires July 31, covers schools, and that he's had discussions with Ivey, her staff and State Health Officer Dr. Scott Harris about what may come. 
"I can't be presumptive and say what they want to put into the next order," Mackey said. "Obviously, I think everybody knows there will be a next order coming out to cover us from August 1 going forward." 
Sen. Jones asked what advice Mackey had for teachers who may be considering retirement instead of risking contracting COVID-19 in a classroom. 
"They're obviously scared. They've either got young children themselves, or they're in a vulnerable bracket, and they are concerned about this virus," Jones said. 
Mackey said state Department of Education officials believe that "for most teachers, the vast majority of teachers" the precautions local school systems are taking "will protect them as much as we can." 
Mackey said he takes a risk going to a grocery store, but that he takes precautions by wearing masks and washing his hands. 
"Same way with coming to school. I can't say that it's a 100 percent certainty that everybody's gonna be safe, but we think that we can make it safer by imposing as much physical distancing as possible, by asking everyone to wear a face covering," Mackey said. 
"We're hearing from teachers who are scared. We're also hearing from dozens of teachers who say 'look. I signed up for this. I want to be in the classroom with my children. Don't take that opportunity away from me,'" Mackey said. 
Mackey said for teachers who may have compromised immune systems the state Department of Education has recommended to local districts that they work to protect those teachers. Many districts are opting to have those teachers work with students remotely rather than in class. 
Asked about funding requests for local school systems, Jones said he understands that Sen. Mitch McConnell, R-Kentucky, has made about $105 billion available in his version of the next package of coronavirus relief bills. 
Jones said McConnell's relief to schools would be similar to bills he's proposed, but that it's not yet clear what the next round of aid will look like. 
"We have not actually seen Senator McConnell's bill. He is still discussing it with his caucus, and with the White House," Jones said. 
Mackey said the state has received $100 million in coronavirus relief funds for digital devices for schools and $70 million for health and wellness grants for local districts. 
A reporter asked Mackey what precautions school systems should take to keep student-athletes safe, and noted that although some schools have opted for virtual learning, highschool sports are to move forward regardless. 
Mackey said that that is a local school board's decision, but that he has regular discussions with the Alabama High School Athletic Association and public health officials. 
"We have had discussions about football and volleyball, and we do have a lot of concerns," Mackey said. 
Mackey said his concerns, and many of his colleagues' concerns, are "less for the student-athletes and more for the fans." 
Fans in gymnasiums and stands are going to be expected to wear masks and social distance, Mackey said, "and so we're putting a lot of personal responsibility on fans to help us." 
Mackey noted that the Alabama High School Athletic Association has put out rules meant to protect students and staff, and that there's nothing in state law that prohibits extracurricular activities for schools that opt to go with online-only learning. 
Jones asked Mackey what might trigger a school with an active COVID-19 outbreak to transition to virtual learning, and Mackey said that neither the state Department of Education nor the Alabama Department of Public Health has a set percentage of infections that would prompt a school's closure. 
"What we anticipate is more of intermediate closures of particular parts of the schools," Mackey said, adding that he met with Dr. Deborah Birx, a member of the White House COVID-19 task force, when she visited Alabama last week. 
"And one of the things she talked about was, we just don't know a lot of the answers to the school questions, and we're going to have to answer some of those questions as we go through this Fall," Mackey said. 
President Donald Trump for weeks has pressed for fully open schools, and has even threatened to withhold federal funds from school systems that didn't open classrooms to students. 
In a partial reversal, Trump in a press conference on Thursday said schools in hotspots should delay open in person for weeks. Trump also said that he was recommending to the Senate that the $105 billion in federal aid to schools only go to schools that are reopening for in-person class. 
For those schools that chose virtual-only leaning to start, the money should go directly to parents to pay for homeschooling or for private schools, Trump said. 
Trump also announced new guidance for the reopening of schools from the Centers for Disease Control and Prevention. 
Gone from the new guidance are the CDC's mentioning that virtual-only learning presents less risk. Instead, the new guidance is heavy on the importance of reopening classes as quickly as possible and states that children generally fare better if infected, and aren't thought to don't transmit the virus as easily as older people. 
But the new guidance also contains warnings for school systems experiencing outbreaks. 
"If there is substantial, uncontrolled transmission, schools should work closely with local health officials to make decisions on whether to maintain school operations," the CDC's recommendation states. 
Trump earlier this month criticized the CDC's previous school-reopening guidance, saying that it was "very tough and expensive."
Governor announces $100 million internet voucher program for students
The governor has allocated for the program $100 million of the state's $435 million in federal CARES act funds to help the state safeguard schools amid the growing spread of COVID-19.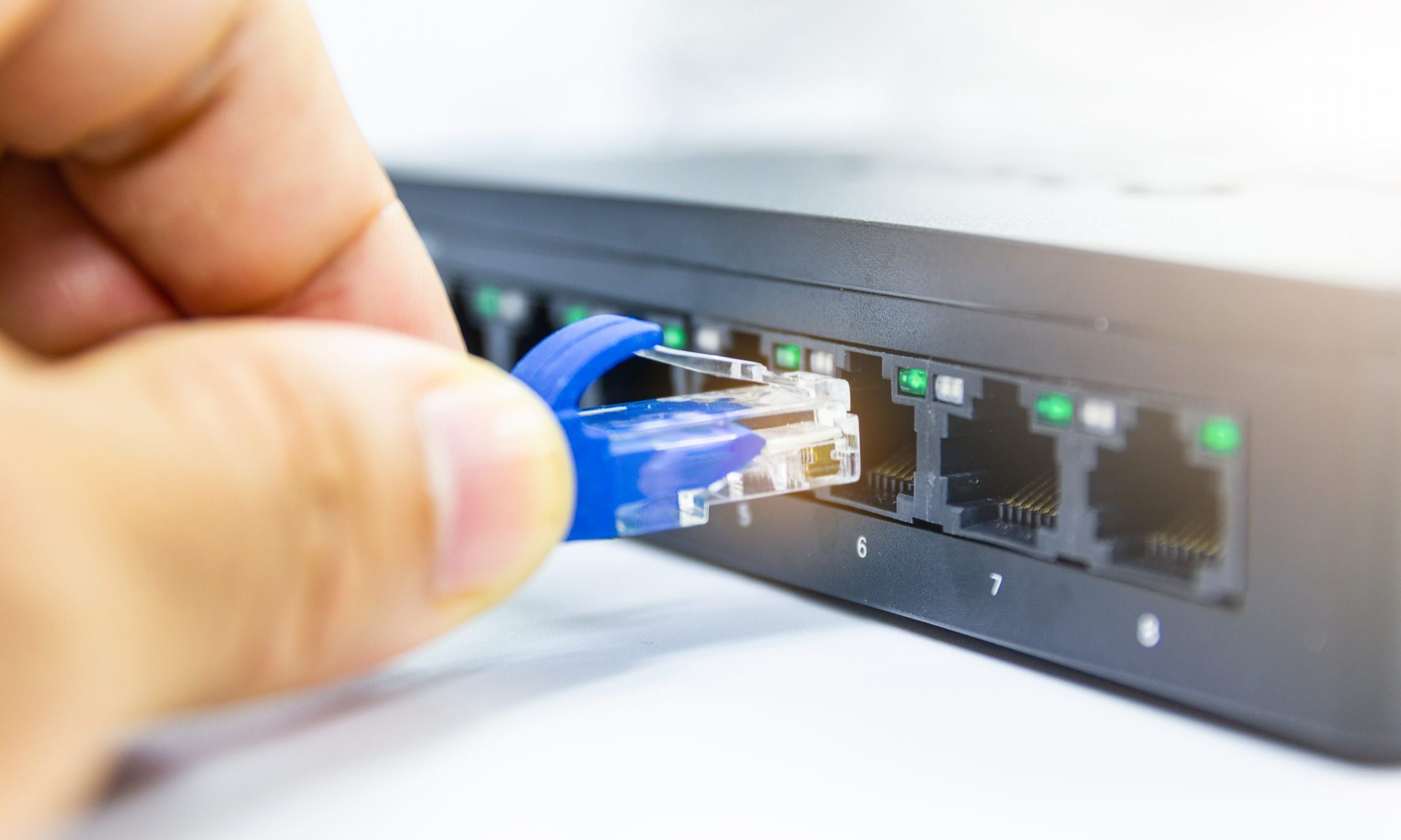 Gov. Kay Ivey on Friday announced a program to increase internet access for K-12 students for distance learning as the start of the new school year approaches. 
The project, called Alabama Broadband Connectivity (ABC) for Students, will provide vouchers for families of students who are eligible for free and reduced lunches "or other income criteria," according to a press release from Ivey's office. The vouchers will pay for equipment and services for high-speed internet from the fall through Dec. 31. 
Ivey has allocated for the program $100 million of the state's $435 million in federal CARES act funds to help the state safeguard schools amid the growing spread of COVID-19. 
The funds will be used to expand internet access by providing "equipment and service for broadband, wireless hot spots, satellite, fixed wireless, DSL, and cellular-on-wheels," according to Ivey's office. 
"Despite the upheavals in our lives during the past few months and at least into the near future, children must be able to continue their classroom instruction," Ivey said in a statement. "This funding will expand internet access to allow more students to access distance learning while creating smaller classes in schools that provide those options and will also ensure their safety during the pandemic. While I respect those districts that have elected to use remote learning, I fear that a slide will come by keeping our kids at home. These funds will bridge the gap until all students can get back into the classroom as soon as possible."
Families with children who receive free or reduced school lunch are to receive a mailed letter in August, and a website to assist Alabamians with questions as the program nears its launch can be found here.
"Once again, we are appreciative of the leadership and resources provided by Governor Ivey during this unprecedented time in our country's history. More than ever before, the immediate need for broadband infrastructure, devices, and connectivity are an integral part of providing Alabama students with a quality education," said Eric Mackey, Alabama superintendent of education, in a statement. "A huge part of evening the playing field to provide greater equity in educational services will come from closing the digital divide between varying Alabama communities. We still have a lot of work to do, but because of the resources provided by Gov. Ivey, we can head into what we know will be a challenging school year with greater optimism."  
The funds are to be administered by the Alabama Department of Economic and Community Affairs, which has partnered with Maryland-based CTC Technology & Energy for the project. 
"We have learned in the past several months that internet connectivity is a necessity for everything from education to healthcare and working remotely. I am pleased that Alabama is going to enter into this private-public partnership to make internet access available to those low-income households who cannot currently afford it. Economic status should not be a determining factor in receiving quality education, and it should not bar anyone from the ability to access vital online services," said Sen. Del Marsh, president pro tem of the State Senate, in a statement. "Although this is only a temporary solution, I am confident that it will be a bridge to a time when fiber is put in the ground and access to the internet and devices will become standard across Alabama."
According to Ivey's office, the plan was drafted with the input from the Broadband Working Group, a group Ivey announced the creation of on June 25, which is composed of legislators and industry experts who are to provide to guidance on the state's spending of $1.9 billion in CARES Act funds. 
"I appreciate the opportunity to be a part of Governor Ivey's working group to utilize federal funds in the CARES Act to provide broadband access to all Alabama students regardless of income. I think Governor Ivey has a good plan," said Rep. Randall Shedd, a member of the working group and a leader of the Rural Caucus. 
Mackey said last week that approximately half of the state's K-12 students will begin school by learning virtually for a period of time. A lack of internet connectivity in many homes is a major concern for school administrators who face the challenge of providing education to students when new coronavirus cases, hospitalizations and deaths continue to increase in Alabama.