Alabama probate judge featured in video asking for federal funding of elections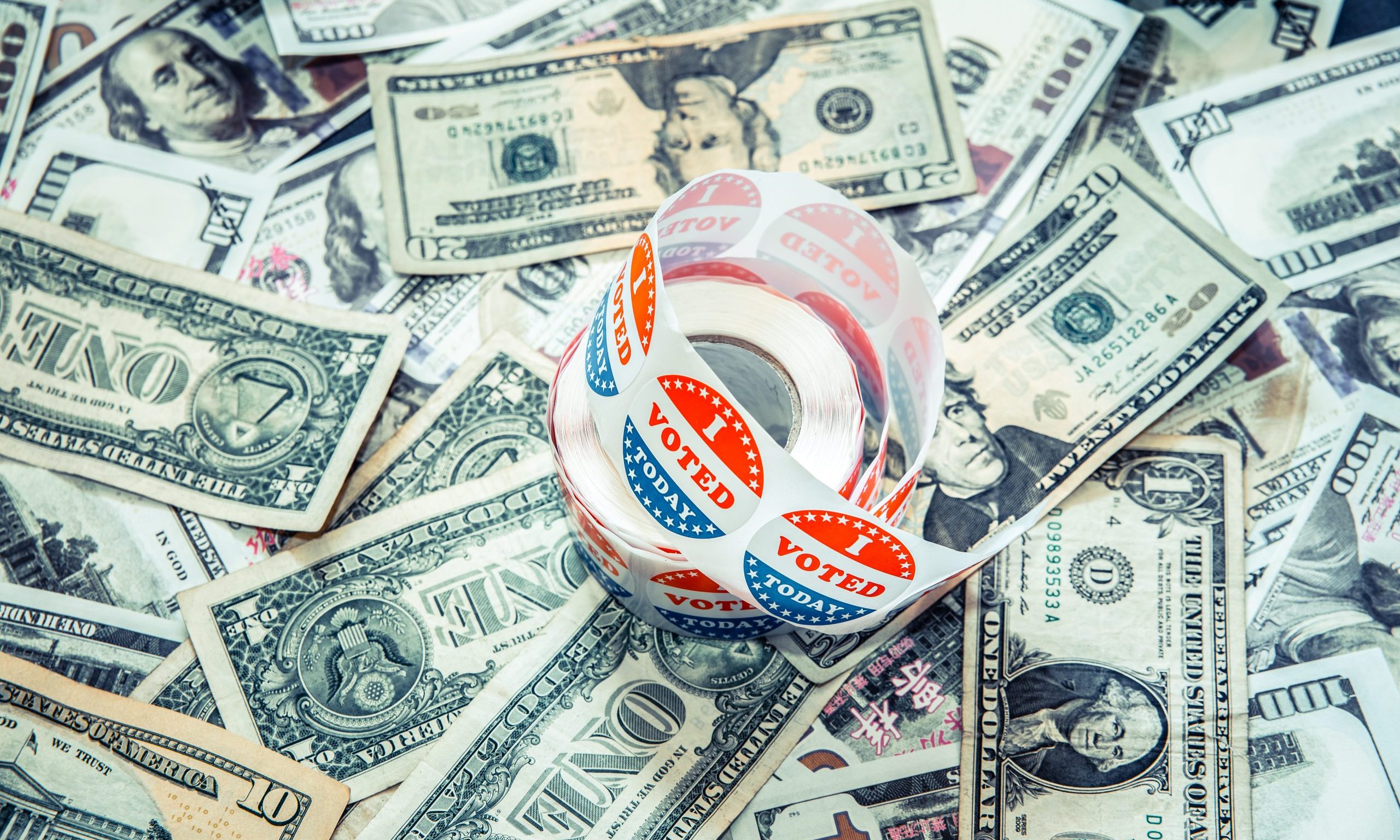 The Brennan Center For Justice released a two-minute video Wednesday featuring the voices of six election officials from across the country, including Bullock County, Alabama, Probate Judge James Tatum. This bipartisan group uses the video to talk about why they feel that they need federal funding in the next stimulus package in order to help keep the November election "safe, secure, accessible, and reliable."
"We want to make sure that the citizens of Bullock County, the citizens of our communities throughout this great nation of our have a safe voting process," Tatum said. "We want to make sure that everyone is safe."
"I cannot emphasize enough that we all should work together — Democrat, Republican, Independent, young, old; it doesn't matter," Tatum added. "Everyone needs to come together to make sure that the democracy process take place."
The election officials in the video make the point that due to coronavirus concerns, more people are voting absentee than ever before. This generates more work for election officials and more costs. They feel that the federal government can help make this election safer and more secure by providing emergency funding to elections officials as part of the next coronavirus relief package that is being debated in Congress now.
Congress has already provided $400 million for emergency funding for elections in the CARES Act. The Brennan Center, however, wrote that a survey of election costs in five states shows that the $400 million in the CARES Act would only cover ten to eighteen percent of what those states need to safely and effectively administer elections during the pandemic.
"What Congress has provided so far is not enough to run safe and secure elections in 2020," Derek Fisher and Elizabeth Howard wrote for the Brennan Center. "Our review shows that the March 27 grants will likely cover anywhere from less than 10 percent of what Georgia officials need to around 18 percent of what Ohio officials need."
"Second, local election jurisdictions bear the heaviest burden of protecting voters and workers during the election," Fisher and Howard wrote in their report. "In two of the states we examined, local governments must cover over 90 percent of the costs needed to ensure safe and secure elections this year. In all five states, they will bear the overwhelming share of such expenses."
They claim that the money is needed to develop the infrastructure necessary to support changed voter behavior, protect voters and election workers during elections by giving poll workers PPE, allowing curbside voting, cleaning polling places, and ensuring that election staff can work off-site as needed without exposing election offices to cyberattacks, and to educate the public about changes made to election procedures and polling locations including notice of changed elections, moved polling sites, and new voting options to reduce density at in-person locations.
"The measures that we appraise in this document are critical," Fisher and Howard wrote. "They come from our discussions with numerous election officials in each of the five states we examined. States need help."
Some states have consolidated polling places in response to the COVID-19 threat. The Brennan Center, however, says that an analysis finding that despite a surge of absentee voting, consolidating polling locations in Milwaukee reduced turnout by nearly 9 percentage points, disproportionately affecting Black voters.
Unlike some states, Alabama does not have vote by mail, multiple days and even weeks to vote, or electronic voting like some states do. Because of COVID-19 fears, Alabama is allowing voters to vote by absentee using COVID-19 as an excuse. If you are infected with the coronavirus or are just afraid that you might contract the coronavirus by voting in person you may obtain an absentee ballot.
Alabama Secretary of State John Merrill has already rejected curbside voting and stated that all Alabama polling places will be open. Poll workers did have PPE at polling places during the July 14 Republican and Democratic primary runoff elections.
You must have a valid photo ID in order to participate in any Alabama election, and you may only vote at the polling place which you are assigned. Those rules did not change.
Bullock County is a Black Belt county on the eastern side of the state with a population of 10,138 people in 2018.
At least 1,357 Alabamians have died in the coronavirus global pandemic, including 431 in July alone.
Plaintiffs ask for panel of judges to reconsider ruling on Alabama voter ID law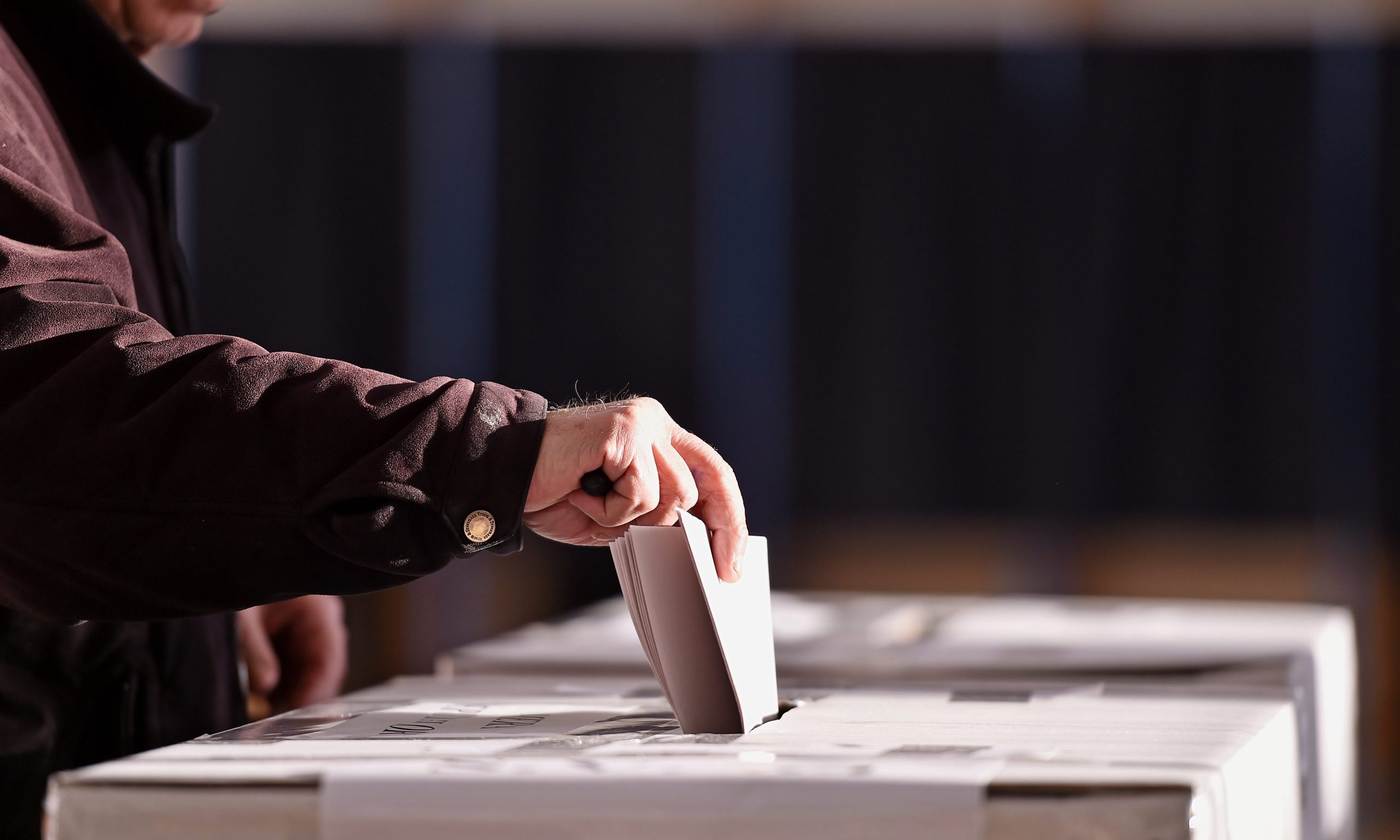 Plaintiffs suing Alabama Secretary of State John Merrill alleging the state's voter ID law discriminates against minorities on Monday asked a panel of judges to reconsider an appeals court decision that affirmed the law. 
The NAACP Legal Defense and Educational Fund on Monday filed a petition Monday asking that all of the judges on the Eleventh Circuit Court of Appeals reconsider the July 21 decision by a panel of three judges that fell 2-1 in favor of the state's voter ID law. 
The 2011 law requires voters in Alabama to show a valid, government-issued photo ID to vote. The NAACP, Greater Birmingham Ministries and several minority voters sued, arguing that lawmakers knowingly crafted the law to prevent Black people and other minorities, who are less likely to have such photo IDs, from voting. 
The three-judge panel of the 11th Circuit Court of Appeals in its July 21 opinion found that the burden of Alabama's voter ID law is minimal, and does not"violate the Fourteenth and Fifteenth Amendments of the Constitution, nor does it violate the Voting Rights Act."
Merrill has argued that the state's voter ID law is meant to deter in-person voting fraud and that the state makes available mobile photo ID units able to provide voters with the necessary IDs.
District Judge Darrin Gayles in his dissenting opinion wrote that voter fraud in Alabama is rare, and that "while there have been some limited cases of absentee voter fraud, in-person voter fraud is virtually non-existent."
Gayles wrote that Merrill presented evidence of just two instances of in-person voter fraud in Alabama's history.
"Despite the lack of in-person voter fraud, Secretary Merrill claims Alabama enacted the Photo ID Law to combat voter fraud and to restore confidence in elections — a dubious position in light of the facts," Gayles wrote.
Gayles noted that former State Sen. Larry Dixon, R-Montgomery, before his retirement in 2010, sponsored similar voter ID bills.
"During this time, Senator Dixon made repeated comments linking photo identification legislation to race, including 'the fact you don't have to show an ID is very beneficial to the Black power structure and the rest of the Democrats' and that voting without photo identification 'benefits Black elected leaders, and that's why they're opposed to it,'" Gayles wrote in his dissenting opinion.
"It is clear from the statements of the legislators who enacted Alabama's photo ID law that they passed it for the unconstitutional purpose of discriminating against voters of color," said LDF senior counsel Natasha Merle in a statement Monday. "As long as this law is intact, Black and Latinx Alabamians will continue to be disproportionately excluded from the state's electoral process."
Attorneys in the filing Monday told the court that "roughly 118,000 Alabamians lack qualifying photo ID, and Black and Latinx voters are twice as likely to lack qualifying ID as compared to white voters. Given this evidence, a trial was required to determine whether HB19 violates the Fourteenth and Fifteenth Amendments."