Congressman John Lewis to lie in state in Alabama's State Capitol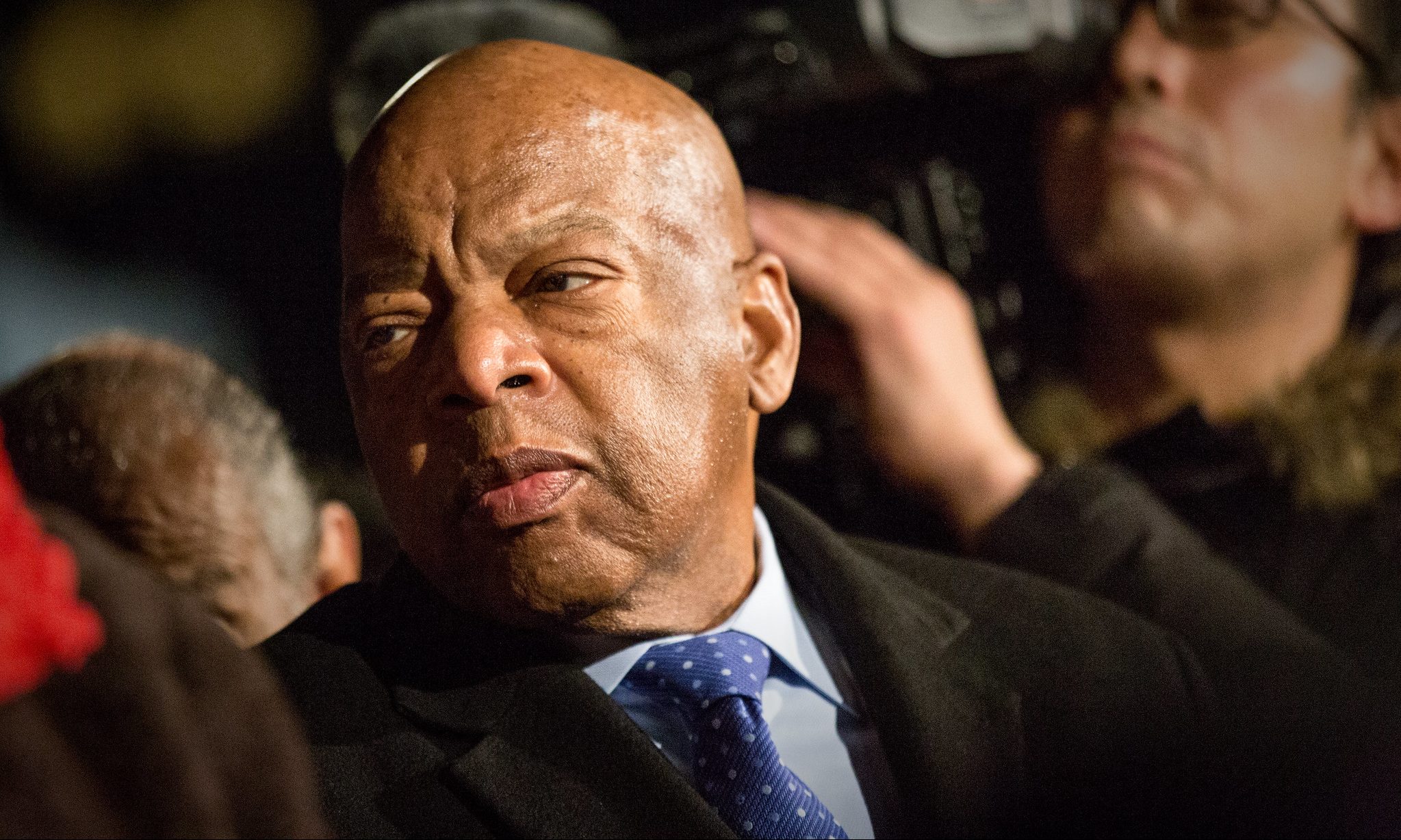 Congresswoman Terri Sewell, D-Alabama, released a statement Thursday applauding the decision to honor Civil Rights icon and Congressman John Lewis by allowing his body to lie in state in Alabama's State Capitol.
Lewis will make final crossing from Selma to Montgomery to lie in state in Montgomery, Sewell announced.
"In this deeply sorrowful moment of loss, I find hope for our future with the news that Congressman John Lewis, Alabama's native son, will be welcomed into Alabama's capitol in Montgomery, to lie in state," Sewell said. "What an incredible tribute to welcome John home. The irony that John should be granted this highest honor after being barred entry into the capitol and the violence of Bloody Sunday speaks to his lifetime of dedicated service and activism. His refusal to bend to what is wrong, however entrenched, is a testament to his perseverance and servant heart. John worked within the system, dutifully and righteously, risking his life and his freedom countless times to ensure the rights and freedoms of all Americans. His life and his legacy deserve to be acknowledged in kind."
Alabama officials will receive Lewis' casket at the Capitol in Montgomery, and he will lie in state there from 3 to 7 p.m. on Sunday.
"My heart is full, knowing that John will be able to cross the Selma Bridge on his final march, one last time," Sewell continued. "John's final crossing, so different from his first, speaks to the legacy that he leaves behind. Only for John and only in the United States could this be possible. I know that the grief I am experiencing is shared by so many others across Alabama's 7th Congressional District, our state and our country. I am grateful that we will have this opportunity to grieve together, safely, honoring the man that changed so much for so many of us."
Lewis was born on a farm near Troy in 1940. Even though he was just in his 20s at the time, he played a major role in the Civil Rights Movement. He, along with the Southern Christian Leadership Conference's Hosea Williams, led the first attempted voting rights march from Selma to Montgomery.
Lewis and about 600 voting rights marchers attempted to march from Selma to Montgomery to draw attention to the lack of voting rights for Black people in Alabama at the time. They were attacked in Selma when they tried to cross the Edmund Pettus Bridge by the then all-white Alabama State Troopers, the Selma Police and white citizen volunteers on the orders of then-Gov. George Wallace.
Lewis was the last surviving speaker at the National March on Washington in 1963, preceding Pastor C.T. Vivian by just one day. Lewis suffered a number of beatings for his role as a civil rights leader in Alabama. He eventually had to leave the state due to the increasing likelihood that he would be assassinated by the KKK.
Lewis represented his new state of Georgia in the U.S. House of Representatives for his final decades.
"Congressman John Lewis was an American civil rights icon and moral beacon," said Congressman Mo Brooks, R-Alabama. "John was born in Troy, Alabama, where his parents were sharecroppers. Like Dr. Martin Luther King, John preached nonviolent protest to achieve racial equality. His message transcends race, party, and nationality. The nation lost a giant but his legacy will surely live on. My thoughts and prayers are with his family at this difficult time."
Lewis died of pancreatic cancer. He was 80.
Vaccines should protect against mutated strains of coronavirus
Public health experts say it will be some time before vaccines are available to the wider public.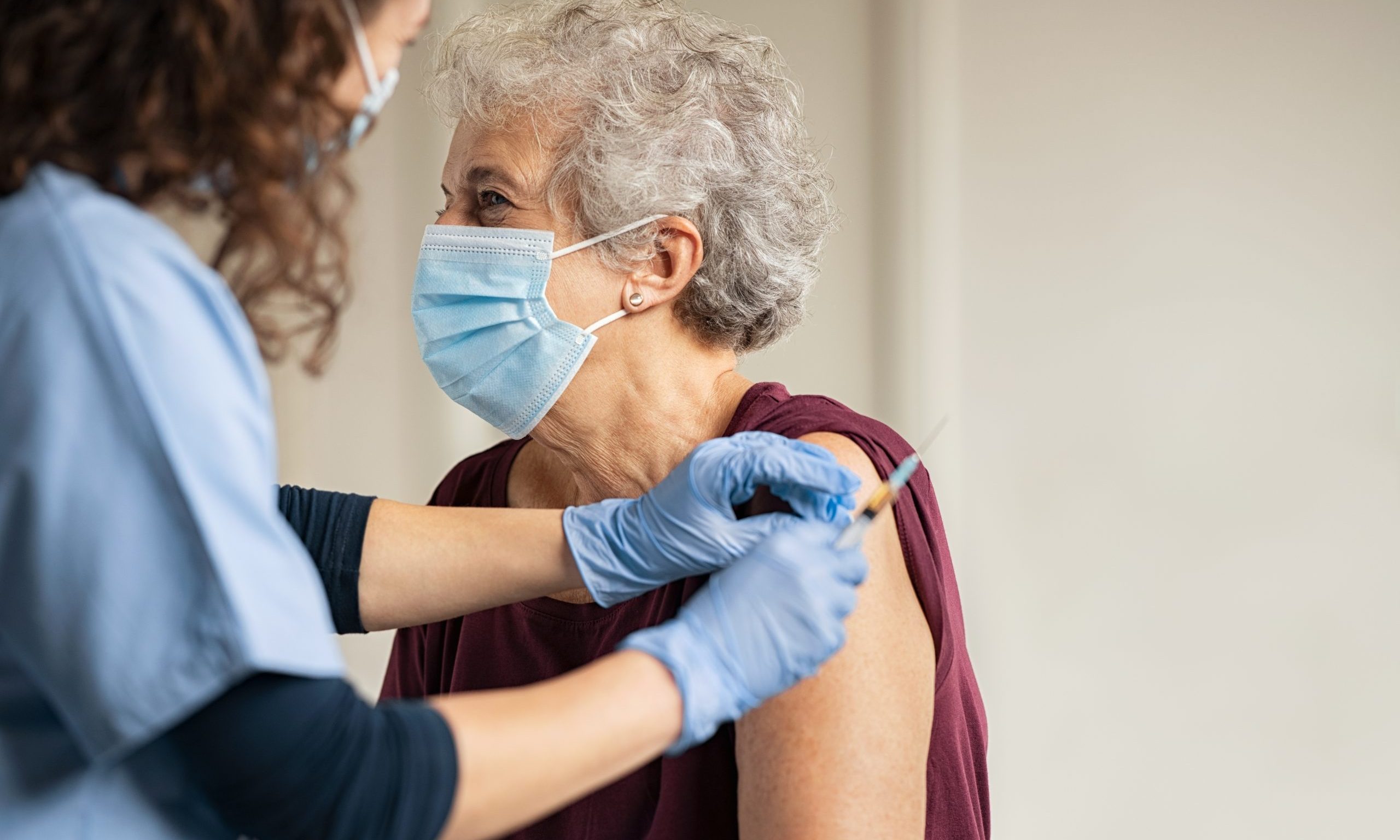 Multiple vaccines for COVID-19 are in clinical trials, and one has already applied for emergency use authorization, but how good will those vaccines be against a mutating coronavirus? A UAB doctor says they'll do just fine. 
Dr. Rachael Lee, UAB's hospital epidemiologist, told reporters earlier this week that there have been small genetic mutations in COVID-19. What researchers are seeing in the virus here is slightly different than what's seen in the virus in China, she said. 
"But luckily the way that these vaccines have been created, specifically the mRNA vaccines, is an area that is the same for all of these viruses," Lee said, referring to the new type of vaccine known as mRNA, which uses genetic material, rather than a weakened or inactive germ, to trigger an immune response. 
The U.S. Food And Drug Administration is to review the drug company Pfizer's vaccine on Dec. 10. Pfizer's vaccine is an mRNA vaccine, as is a vaccine produced by the drug maker Moderna, which is expected to also soon apply for emergency use approval. 
"I think that is incredibly good news, that even though we may see some slight mutations,  we should have a vaccine that should cover all of those different mutations," Lee said. 
Researchers at the University of North Carolina at Chapel Hill and the University of Wisconsin-Madison found in a recent study, published in the journal Science, that COVID-19 has mutated in ways that make it spread much more easily, but the mutation may also make it more susceptible to vaccines. 
In a separate study, researchers with the Commonwealth Scientific and Industrial Research Organisation found that while most vaccines were modeled after an earlier strain of COVID-19, they found no evidence that the vaccines wouldn't provide the same immunity response for the new, more dominant strain. 
"This brings the world one step closer to a safe and effective vaccine to protect people and save lives," said CSIRO chief executive Dr. Larry Marshall, according to Science Daily. 
While it may not be long before vaccines begin to be shipped to states, public health experts warn it will be some time before vaccines are available to the wider public. Scarce supplies at first will be allocated for those at greatest risk, including health care workers who are regularly exposed to coronavirus patients, and the elderly and ill. 
Alabama State Health Officer Dr. Scott Harris, speaking to APR last week, urged the public to continue wearing masks and practicing social distancing for many more months, as the department works to make the vaccines more widely available.
"Just because the first shots are rolling out doesn't mean it's time to stop doing everything we've been trying to get people to do for months. It's not going to be widely available for a little while," Harris said.