Congressman John Lewis to lie in state in Alabama's State Capitol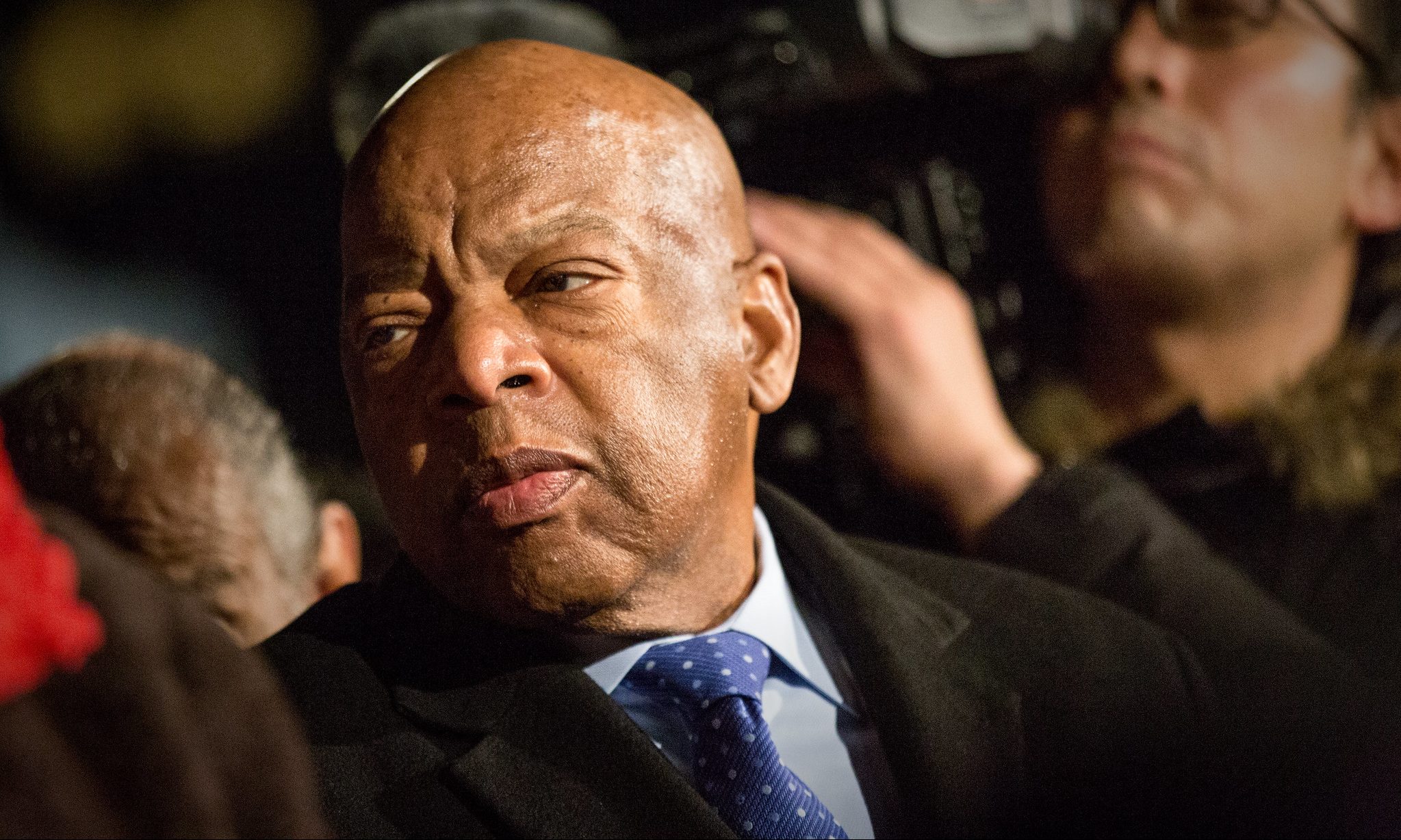 Congresswoman Terri Sewell, D-Alabama, released a statement Thursday applauding the decision to honor Civil Rights icon and Congressman John Lewis by allowing his body to lie in state in Alabama's State Capitol.
Lewis will make final crossing from Selma to Montgomery to lie in state in Montgomery, Sewell announced.
"In this deeply sorrowful moment of loss, I find hope for our future with the news that Congressman John Lewis, Alabama's native son, will be welcomed into Alabama's capitol in Montgomery, to lie in state," Sewell said. "What an incredible tribute to welcome John home. The irony that John should be granted this highest honor after being barred entry into the capitol and the violence of Bloody Sunday speaks to his lifetime of dedicated service and activism. His refusal to bend to what is wrong, however entrenched, is a testament to his perseverance and servant heart. John worked within the system, dutifully and righteously, risking his life and his freedom countless times to ensure the rights and freedoms of all Americans. His life and his legacy deserve to be acknowledged in kind."
Alabama officials will receive Lewis' casket at the Capitol in Montgomery, and he will lie in state there from 3 to 7 p.m. on Sunday.
"My heart is full, knowing that John will be able to cross the Selma Bridge on his final march, one last time," Sewell continued. "John's final crossing, so different from his first, speaks to the legacy that he leaves behind. Only for John and only in the United States could this be possible. I know that the grief I am experiencing is shared by so many others across Alabama's 7th Congressional District, our state and our country. I am grateful that we will have this opportunity to grieve together, safely, honoring the man that changed so much for so many of us."
Lewis was born on a farm near Troy in 1940. Even though he was just in his 20s at the time, he played a major role in the Civil Rights Movement. He, along with the Southern Christian Leadership Conference's Hosea Williams, led the first attempted voting rights march from Selma to Montgomery.
Lewis and about 600 voting rights marchers attempted to march from Selma to Montgomery to draw attention to the lack of voting rights for Black people in Alabama at the time. They were attacked in Selma when they tried to cross the Edmund Pettus Bridge by the then all-white Alabama State Troopers, the Selma Police and white citizen volunteers on the orders of then-Gov. George Wallace.
Lewis was the last surviving speaker at the National March on Washington in 1963, preceding Pastor C.T. Vivian by just one day. Lewis suffered a number of beatings for his role as a civil rights leader in Alabama. He eventually had to leave the state due to the increasing likelihood that he would be assassinated by the KKK.
Lewis represented his new state of Georgia in the U.S. House of Representatives for his final decades.
"Congressman John Lewis was an American civil rights icon and moral beacon," said Congressman Mo Brooks, R-Alabama. "John was born in Troy, Alabama, where his parents were sharecroppers. Like Dr. Martin Luther King, John preached nonviolent protest to achieve racial equality. His message transcends race, party, and nationality. The nation lost a giant but his legacy will surely live on. My thoughts and prayers are with his family at this difficult time."
Lewis died of pancreatic cancer. He was 80.
Jones says Mitch McConnell failed country by adjourning without COVID-19 aid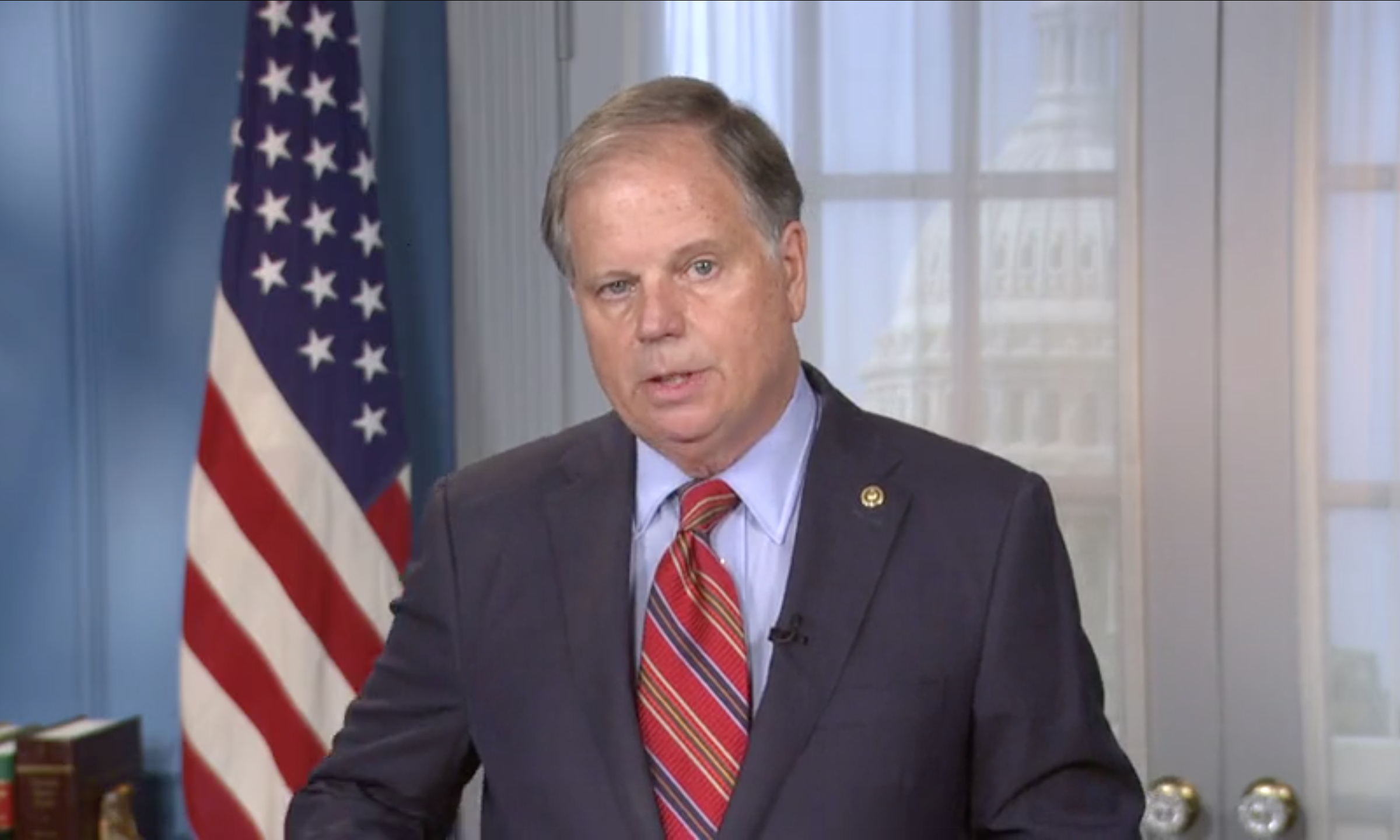 Sen. Doug Jones, D-Alabama, on Friday expressed his concern over the Senate majority leader adjourning the Senate without passing another round of COVID-19 relief aid.  
Senate Majority Leader Mitch McConnell, R-Kentucky, adjourned the Senate until Sept. 8 without passage of relief aid that Jones said is critical for struggling citizens and businesses. 
Jones's statement:
"Mitch McConnell's decision to adjourn the Senate without any further efforts to fulfill the Senate's obligation to the American public during a healthcare and economic crisis demonstrates an unconscionable failure of leadership. Congress acted swiftly in March as the pandemic took hold and every American who put their lives on hold and stayed home for weeks to prevent the spread of COVID-19 did so out of a patriotic duty and a belief that it would give our government leaders time to implement a plan to get this virus under control.
"Now, it's been five months and not only do we still have no national strategy, our nation is facing some of the highest rates of coronavirus spread in the world, over 167,000 Americans dead, unprecedented housing and eviction crises on the horizon, and we are slowly coming out of the worst economy since the Great Depression and the highest level of unemployment ever recorded.
"The House of Representatives passed a relief bill on May 15th – three months ago – because it was clear even then that this virus would be with us longer than we had hoped and that more support to American businesses and American citizens would be needed to save lives and save livelihoods. Sadly, however, instead of using this legislation as a framework for a bipartisan relief package, Mitch McConnell buried it in his office and sat on his hands, letting vital programs expire without even participating in efforts to reach agreement. 
"His decision to send the Senate home for the next three weeks is an insult to every sacrifice made, every job lost, every small business that has had to close its doors, every person who had to say their final goodbye to a loved one over Facetime, and every graduation or wedding or birth celebrated over Zoom instead of in person. The American people have done their duty, and today Mitch McConnell has thrown in the towel and given up on doing his."