Jailed demonstrators plan rally at Alabama Capitol on Tuesday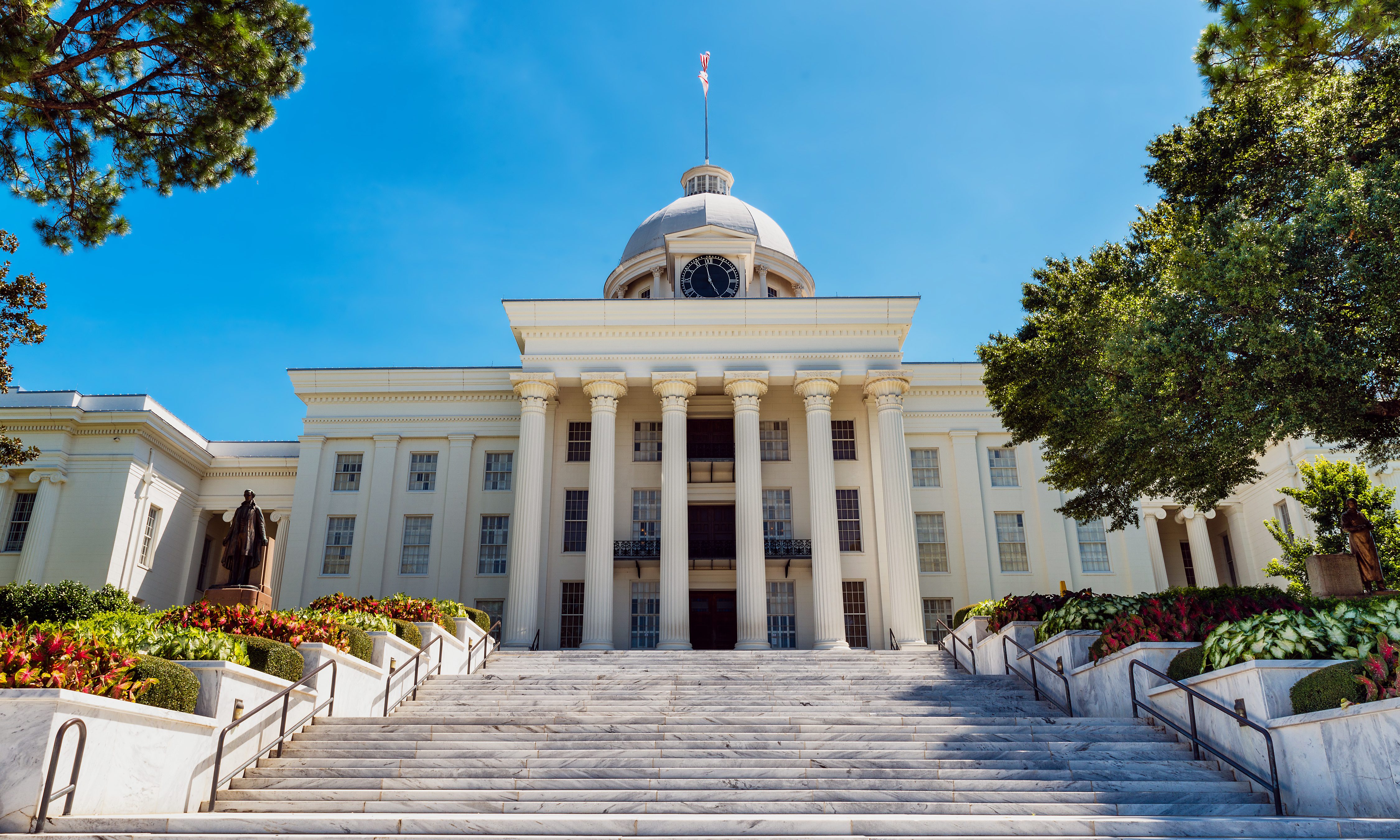 Members of Alabama Black Lives Matter and Alabama SaveOurselves are to hold a press conference and demonstration outside the state Capitol on Tuesday following the arrest of five members earlier this month.
Members of Alabama Black Lives Matter and Alabama SaveOurselves on July 16 held a "die-in" on the steps of Alabama's Capitol to advocate for the expansion of Medicaid in the state, and during the demonstration, some members used yellow spray paint to paint the words "Black Lives Matter" and "Expand Medicaid" on the street in front of the Capitol. Although state troopers were watching, no one was arrested at the time.
Later that evening, the Montgomery Police Department announced that warrants had been issued for the arrest of Montgomery community leader Karen Jones, 45, and former state representative and Tuskegee Mayor Johnny Ford, 77. The two were each charged with one count of defacing public property, a misdemeanor.
Former State Sen. Hank Sanders told APR by phone Monday that he was at the July 16 event with his wife, attorney, civil rights activist and former municipal judge Faya Rose Toure. Both are founding members of SOS.
Sanders said the groups issued a press release later that day, noting that arrest warrants were only issued for black leaders in the groups while whites were present as well.
On Friday evening, warrants were also issued for Toure, 75, Greene County Health Care Systems Board Chair and co-publisher of The Greene County Democrat, John Zippert, 74, who is white, and 26-year-old Black Lives Matter leader Juan McFarland II.
All five turned themselves in at the Montgomery police station on July 20, but only the two women were stripped searched, Sanders said.
"I'm mad as hell," Sanders said. "There was no reason whatsoever to strip search on a misdemeanor."
All five were held in jail for five hours, despite the fact that they were to be released on signature bonds, usually a quick procedure, and were held with other incarcerated people and many police officers who weren't wearing face masks despite the threat COVID-19 poses to jails and prisons, Sanders said in a social media post.
Sanders said if police wanted to arrest all five they would have issued those arrest warrants at the time. He believes the additional arrests and treatment once arrested are evidence of retaliation by police against the demonstrators. He said the demonstration wasn't focusing on the city of Montgomery, but rather on SOS's continued call for an expansion of Medicaid.
"Because we see that as a way of saving at least 700 lives a year, and now with this pandemic, it's far more than 700 lives a year," Sanders said. He hopes that Tuesday's demonstration brings more attention to the need to expand the federal program in Alabama.
"I cannot believe that while other cities are painting Black Lives Matter on major streets, the Montgomery authorities are calling for the arrest of long-time Civil Rights leaders for spray painting a small area with the words Black Lives Matter and Expand Medicaid," Toure said in a statement. "This is about saving hundreds of lives each year and thousands of lives since we began advocating for the expansion of Medicaid in Alabama. It is terrible when pavement is valued more than lives."
Tuesday's demonstration is to be live-streamed on Sanders' Facebook page.
Alabama has fourth highest rate of coronavirus cases
Alabama has the fourth-highest per capita rate of COVID-19 cases in the country, trailing only fellow Southern states Louisiana, Florida and Mississippi.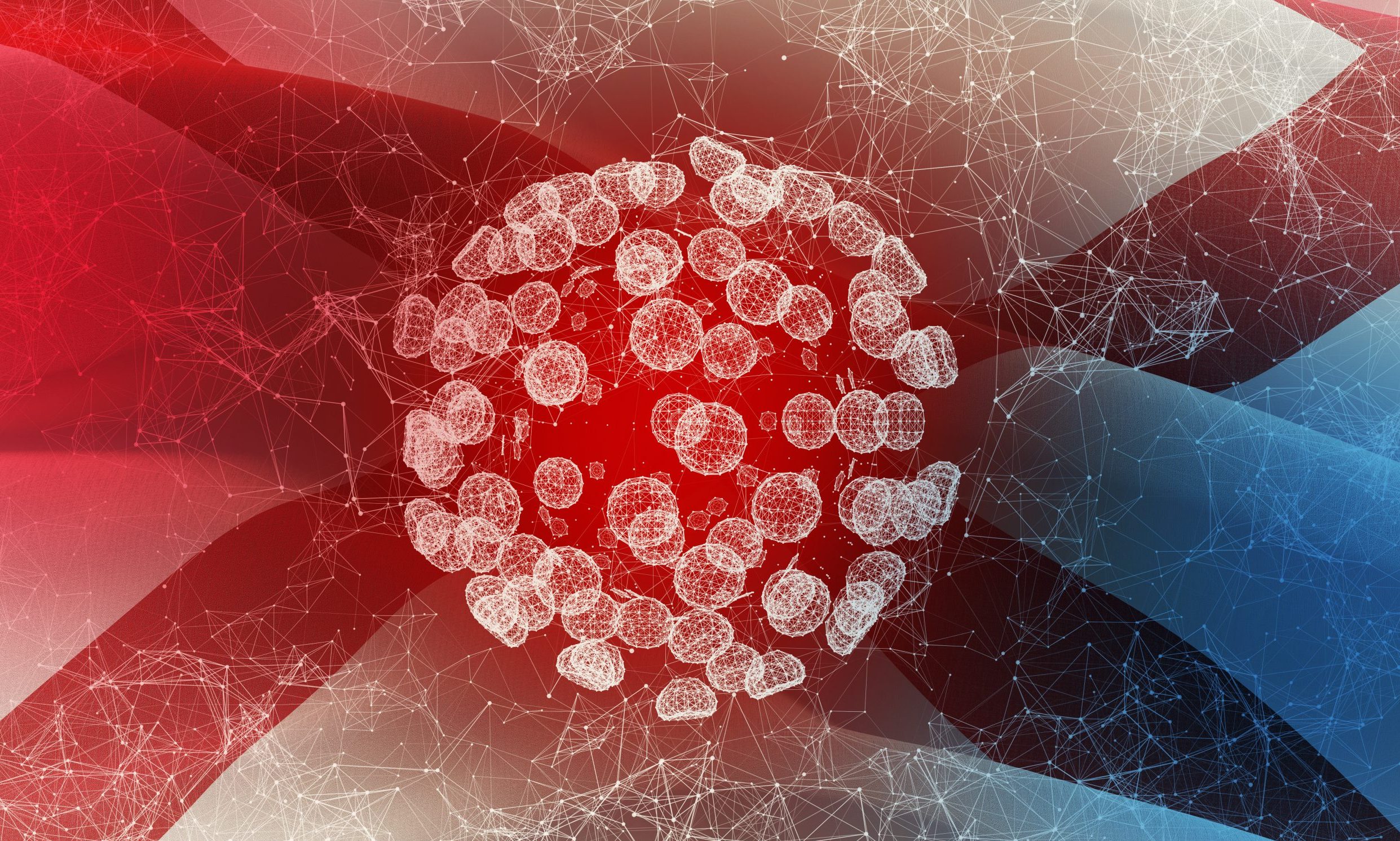 Alabama has the fourth-highest per capita rate of COVID-19 cases in the country, trailing only fellow Southern states Louisiana, Florida and Mississippi.
Alabama has so far recorded at least 29,896 cases per million people, which amounts to 2.9 percent, nearly 3 percent, of the people in Alabama.
The Alabama Department of Public Health on Monday reported that 818 more Alabamians have tested positive for the coronavirus. This takes our state up to 145,780 diagnosed cases. At least 61,232 Alabamians have recovered from the virus.
But 82,109 Alabamians have active coronavirus cases. This is the ninth-highest raw total in the nation, trailing only Florida, California, Georgia, Arizona, Virginia, Maryland, Missouri and Texas — all states with higher populations than Alabama.
Alabama's high rate of infection is not due to the state doing more testing. ADPH announced 5,500 more tests on Monday, taking the state up to 1,059,517 total tests.
Alabama is 40th in the nation in coronavirus testing.
Tests as a percentage of the state's population is just 22.8 percent. Louisiana on the other hand has 47 percent — the fifth highest rate of testing in the nation. Even Mississippi, at 26.4 percent, is testing at a higher rate than Alabama and are 29th in testing. Florida is 37th.
On Monday, ADPH reported two more Alabamians have died from COVID-19, taking the state death toll to 2,439. Alabama is 21st in death rate from COVID-19 at almost .05 percent.
New Jersey has had the highest COVID-19 death rate at .18 percent of the population. At least 257 Alabamians have died in September, though, to this point, September deaths are trailing both August and July deaths. At least 602 Alabamians died from COVID-19 in August.
Hospitalizations from COVID-19 are also down. 780 Alabamians were hospitalized with COVID-19 on Sunday, down to levels not seen since before the July 4 holiday. At least 1,613 Alabamians were in the hospital suffering from COVID-19 on Aug. 6.
Alabama Gov. Kay Ivey's July 15 mask order is being credited with decreasing the number of coronavirus cases in the state, which had soared to a seven-day average of 1,921 cases per day on July 19. The current seven-day average is 780 cases per day but is little changed in the last ten days.
The mask order expires next month, but most observers expect the mask order to be continued into November.
High school football and the Labor Day holiday weekend did not lead to a surge in cases; however, public health authorities remain concerned that colder weather and the return of flu season could lead to another surge in cases.
President Donald Trump has expressed optimism that a coronavirus vaccine could be commercially available this fall. A number of public health officials, including the CDC director, have expressed skepticism of that optimistic appraisal.
At least 969,611 people have died from COVID-19 globally, including 204,506 Americans.