Opinion | The inevitable is inevitable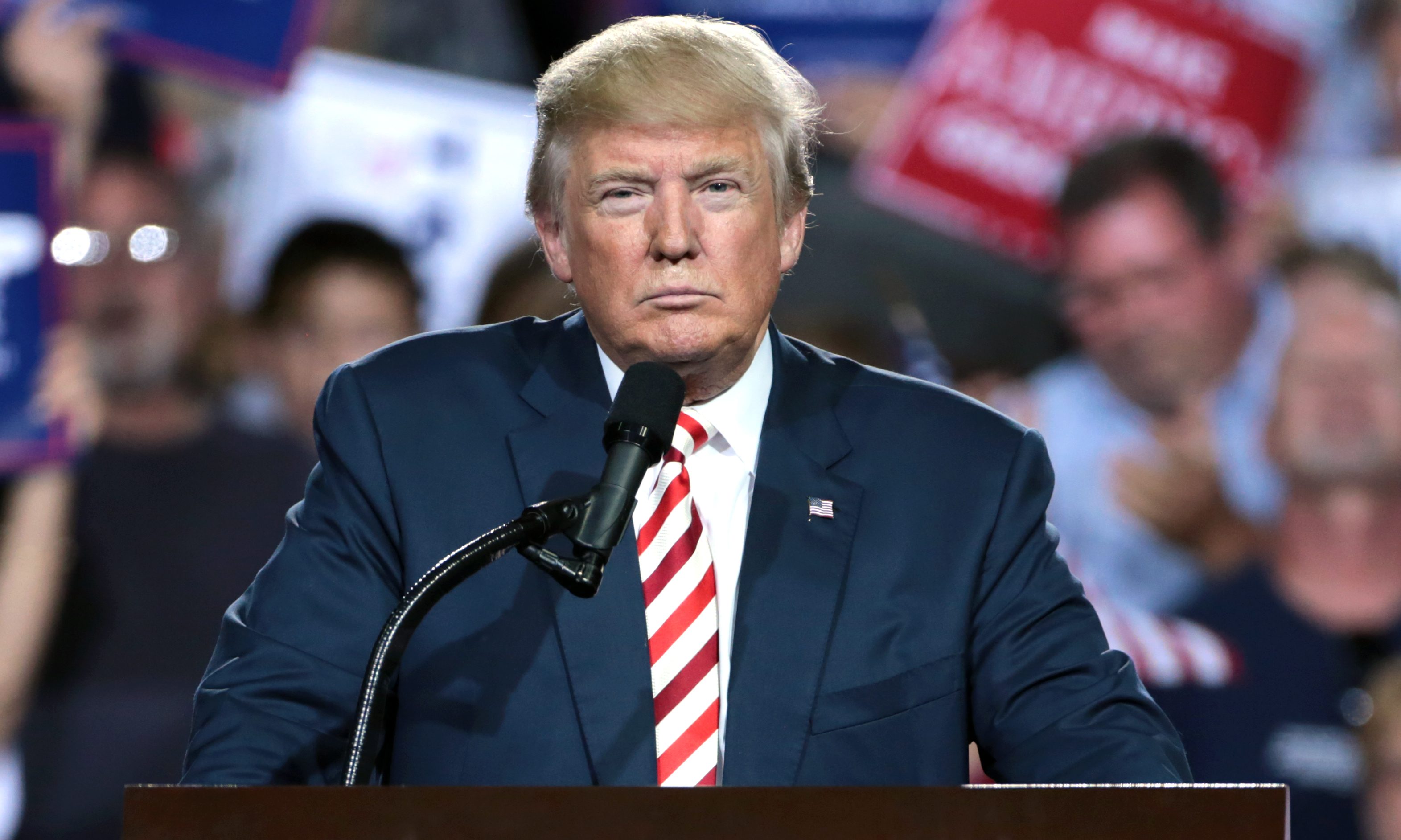 Donald Trump, in full panic mode – and that's dangerous for the nation – floated the idea Thursday morning in (of course) a tweet that perhaps the Nov. 3 election should be delayed.
We knew it was coming. One event Trump does not want this year is an election. He's completely bungled the federal (and state) response to the COVID-19 pandemic, and, in fact, made it much worse. More than 150,000 Americans are dead; hundreds of thousands more permanently injured. That's because Trump basically golfed, held rallies, touted fake cures and treatments for the virus, and, as a result, destroyed the economy and hundreds of thousands, if not millions, of American lives.
Of course, Trump wants to delay the election. He's so dim, he believes that's the only way he can stay in office. Except, like on most things, he's wrong. The president's term ends Jan. 20, 2021. After that, if there isn't a president to inaugurate, that opens the possibility House Speaker Nancy Pelosi could become president. That is choice.
But it won't happen. Because the November General Election will not be delayed. The president can't do it on his own. It takes an act of Congress to move an election. Remember, too, that if the presidential election is delayed, so are the congressional races. That could conceivably keep Republicans in control of the Senate when an election could very well give that control to Democrats.
That won't happen, either. Because the November General Election will not be delayed.
Besides, this nation held elections during the U.S. Civil War and in world wars and during other crises and pandemics.
My bet is both of Alabama's U.S. senators, Richard Shelby and Doug Jones, will oppose moving the election. Jones, a Democrat, is on the ballot against Trump sycophant and former Auburn football coach Tommy Tuberville. Jones wants the matchup, because he's faring well in the polls, and he's clearly the far better candidate. Shelby is a pragmatist. He knows in the long run (and short run, for that matter), there's only a dead end for Trump. Shelby usually will go along to get along, but he broke ranks with other mainstream Republican politicians in 2017 by opposing the election of alleged child predator and former Alabama Chief Justice Roy Moore.
Too bad other Alabama Republicans in Congress are so far up Trump's ample bootie that they won't stand up to him. That's the way of Republicans, though: Party over country; billionaires over the workaday folks. Weirdly, in Alabama, most common folks support Republicans who want to keep them on the margins; Republicans, who want to keep them in their "place."
Here's the real reason Trump would like to see the election postponed:
Trump is terrified. The most important factor to him in the election is himself, and he's going to get clobbered, if polls hold.He needs to somehow save face if there is any way possible, and there likely isn't any way possible. Every day Trump spouts something else offensive, or insulting, or just plain stupid and idiotic. He supports Confederate flags and generals and statues, sends secret police to round up Black Lives Matter protesters, then refuses to accord proper respect to honor the late U.S. Rep. John Lewis, an Alabama native and one of the most distinguished civil rights leaders in the nation.
Former Presidents Bill Clinton, George W. Bush, and Barack Obama attended Lewis' final memorial in Atlanta on Thursday. Trump suggested we delay November's election.
Every day, Trump's support wanes.
The economy is close to complete collapse, and Republicans in the Senate and the president can't figure out the next COVID-19 aid package to help hurting Americans. Democrats in the House passed a plan more than a month ago, a plan to keep unemployment benefits flowing, to support schools, to increase COVID-19 testing. The Republican plan has billions for fighter aircraft, a new FBI building near Trump's Washington hotel, and, yes, more tax breaks for the nation's richest people. Oh, and it slashes federal unemployment support for those workaday Americans from $600 a week to $200 a week. A $1,600 a month pay cut. Nice.
Trump and Republicans have walled themselves into a bad place, and, unlike the president's boondoggle border wall, this wall isn't easily scaled or breached.
Republicans, and especially Trump, want to delay the inevitable. But here's the problem with that: The inevitable is, yes, inevitable.
Opinion | That climate change hoax is killing us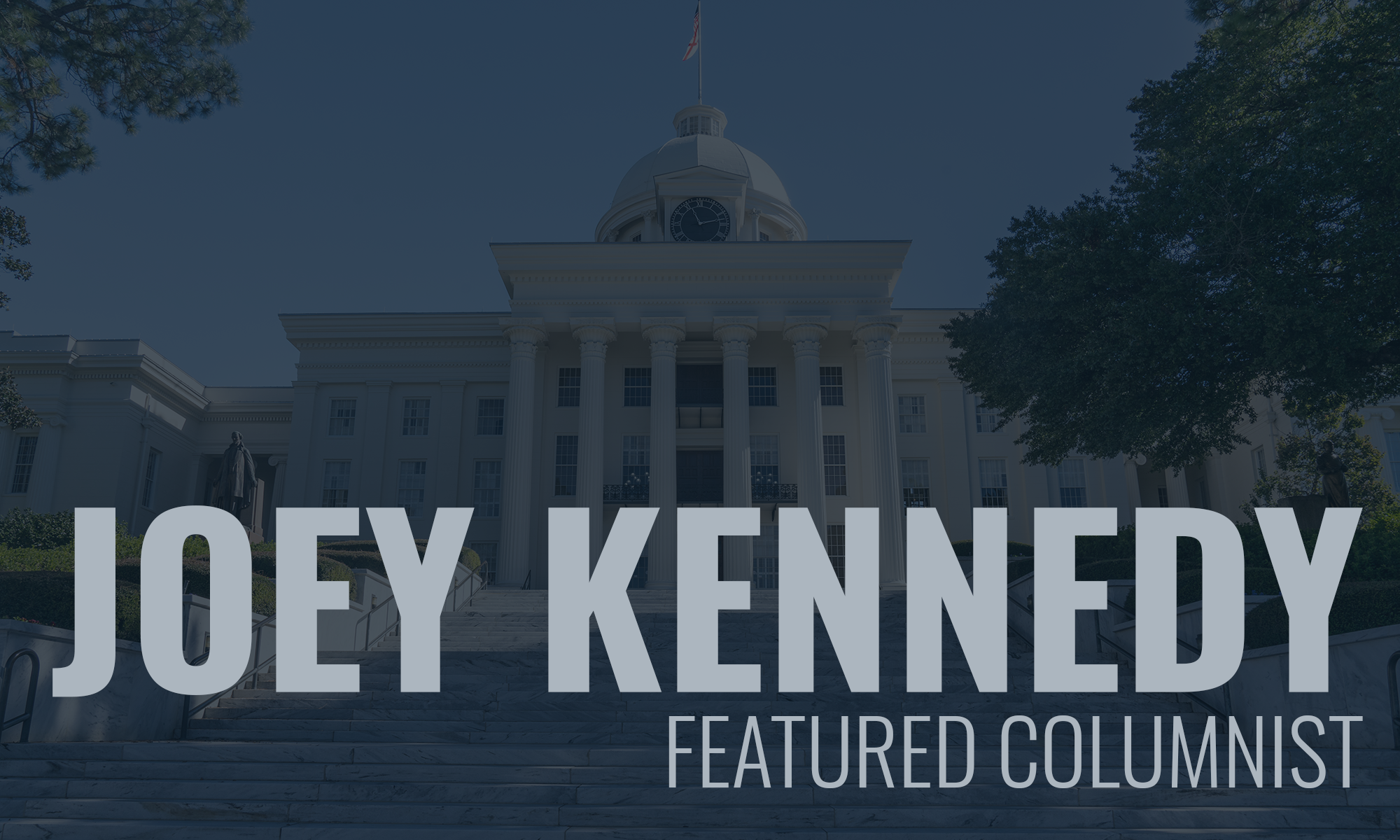 I grew up with hurricanes. For my first 11 years, my parents and I lived on the Texas Gulf Coast, near Beaumont. My father was transferred by the company he worked for, Texas Gulf Sulfur, to deep South Louisiana in 1967. We lived in Houma, in Terrebonne Parish, but Dad worked near Larose, in Lafourche Parish.
Hurricanes were regular events in Southeastern Texas and South Louisiana. Still are, but in much more frequent numbers. And Alabama gets clobbered every so often, most recently yesterday and today. Sally made landfall near Gulf Shores, and you can be assured the damage will be extensive, especially from flooding.
Flooding was a big factor in Texas hurricanes too, when I lived there. Hurricane Carla, in 1961, devastated High Island, not far from our home. Flooding was widespread. Carla was a Category 4 storm. But notably, that September, Carla was only the third named storm of the hurricane season.
This year, we're running out of names. Striking Alabama this week, only a few days after Carla struck Southeastern Texas in 1961, Sally is toward the end of the hurricane alphabet. The National Hurricane Center and World Meteorological Organization are literally running out of names for storms this year.
Earlier this week, and maybe still, there were five named storms in the Atlantic. This is only the second time on record that five named storms are in the Atlantic at the same time. And they're using up the Alphabet. The first time this happened was 1971, at a time when humans were first becoming aware of climate warming.
Little do we know, that before Sally decided to squat on Alabama, Hurricane Paulette made landfall in Bermuda on early Monday morning. There are so many hurricanes around, we can't even keep up with them.
They're like Republican scandals.
Probably more than any other indicator, hurricanes tell the story of climate change, the very real climate change that Donald Trump and many Republicans deny or call a hoax.
Like the COVID-19 Pandemic. Like so many events that Trump and Trump Republicans can't (or won't) believe. Like the corruption that permeates the Trump administration. Like the wildfires destroying the far West Coast states.
That's not climate change, claims Trump. It's because California won't sweep the forests. I call BS. Even on California being responsible for sweeping. Most of the forestland in California is federal land. Most of the burning areas are on or near federal trees. Yet, the state of California spends more money on forest management than the federal government, which owns most of the land. That's the truth. No hoax.
Trump should order secret federal teams of ICE forest sweepers to do their jobs.
The hoax from Republicans and the Trump administration is that crazy antifa hit squads are invading the West Coast to reign terror on the populations there. National security experts continue to assert that white supremacists and nationalists are the most dangerous domestic terror threat. But Trump defends those radicals – "they are very fine people" — because they hold up some mysterious white heritage above all others. If Trump is anything, he's the whitest Angry White Man ever.
Climate change is real. The coronavirus pandemic exists. White nationalists are the most serious domestic terror threat in this country.
Black lives do matter.
Yet, once again and often, Trump shows the orange-hued emperor has no clothes. As Stormy Daniels has previously said, that is not a good look.