University of Alabama reports more than a 1,000 cases of COVID-19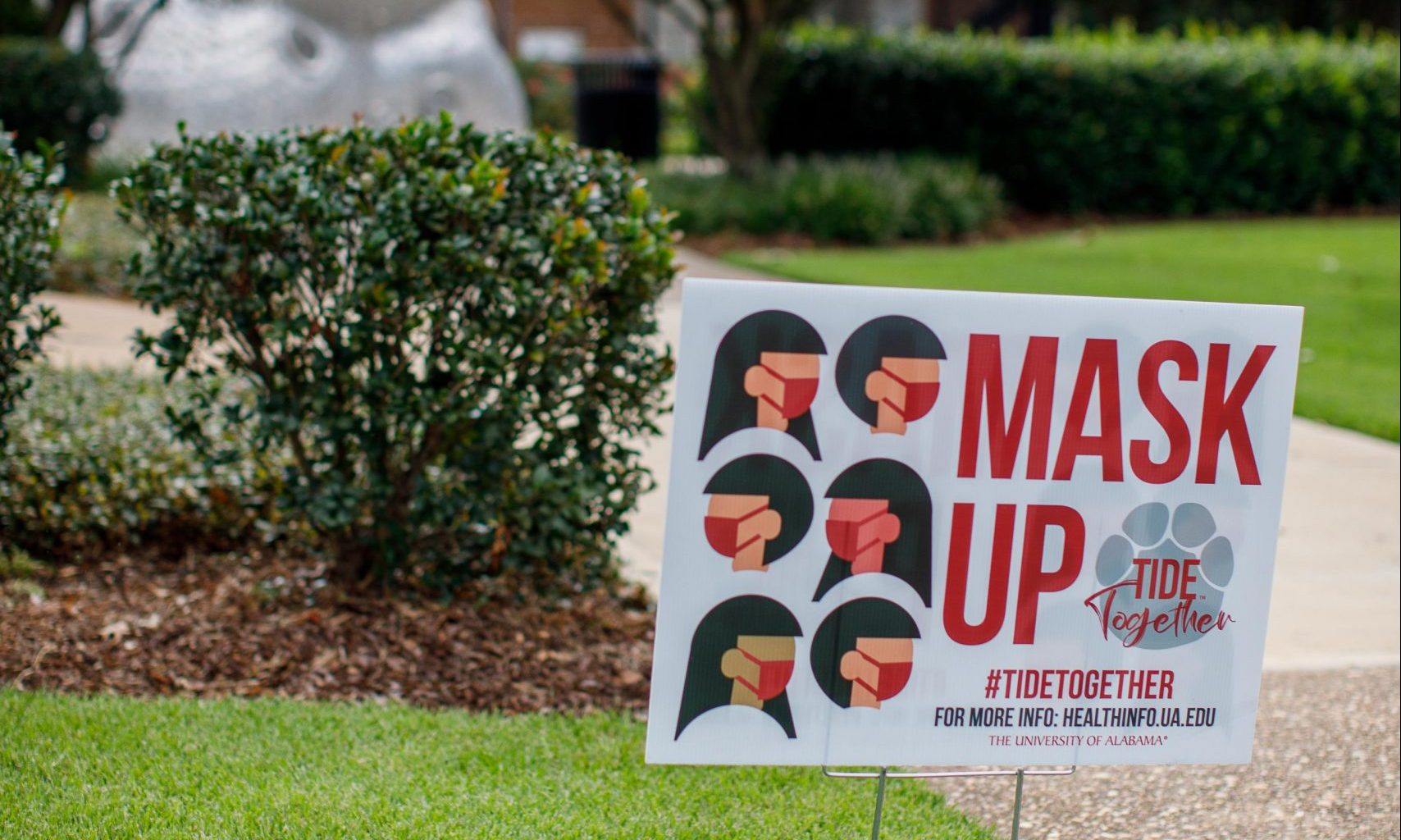 National news outlets including the Washington Post are reporting on the surge in coronavirus cases at the University of Alabama's main campus at Tuscaloosa following the return of students. The 492 additional student cases raise the total number of student cases in the month of August to just over a thousand.
On Friday, the University of Alabama System updated the COVID-19 data dashboard that went live Monday, Aug. 24. The data includes results from the three UA System campuses: UA, UAB and UAH, as well as the system's clinical enterprises.
According to statistics released on Friday, there were 492 positive tests of students systemwide since the last report. There were also 51 positives among the faculty and staff system-wide.
Currently, 29.5 percent of current designated isolation space is occupied. At this point, no COVID-positive students at UA, UAB or UAH are hospitalized and there is a high overall vacancy rate — more than 70 percent — in UA System isolation spaces.
"Sentinel and for-cause testing following entry testing is a key pillar of our UA System Comprehensive Health and Safety Plan," said UA System Chancellor Finis St. John. "We have the most robust testing regimen of any entity in the state, giving us a clear picture of virus spread and informing our decisions. Fortunately, our isolation occupancy is below capacity, and the number will be adjusted as students complete the isolation period. We are closely monitoring our data daily, and we will continue to adjust operations as the situation warrants."
Dr. Ricky Friend is the dean of the College of Community Health Sciences at UA.
"Our exposure notification efforts have revealed no evidence of virus transmission due to in-person class instruction," Friend said. "We remain satisfied that the precautions implemented prior to the resumption of classes – including masking, distancing, and a blend of in-person and remote instruction – are appropriate and effective."
St. John thanked the three UA System campus presidents and their teams for round-the-clock efforts over the past five months to enact health and safety measures. He emphasized that every student on the three campuses has the option of moving to fully online instruction at any time, remaining either on-campus or returning home to continue their academic course work.
Dr. Selwyn Vickers is the dean of the School of Medicine at UAB and co-chair of the UA System Health and Safety Task Force.
"With all the efforts and tools we have provided college campuses for safe entry, none are more crucial than students following the basic public health principles of social distancing, wearing masks and avoiding large groups," Vickers said.
St. John thanked Tuscaloosa Mayor Walt Maddox and city officials for their announcement Monday to close bars for two weeks.
"We remain concerned that off-campus transmission is our greatest risk, which is why we asked Mayor Maddox to consider that action," St. John said. "We thank him for making that difficult decision to protect our campus community and Tuscaloosa."
The university said in a statement that because it takes several days after exposure for an individual to test positive, benefits of the bar closing measure and other compliance strategies will not be reflected in testing data for several more days.
Also this week, UAB President Ray Watts announced a program encouraging businesses in areas near the campus to take a pledge supporting students and requiring masks, social distancing, crowd control and other proven safety strategies.
Watts said, "If COVID-19 causes UAB to suspend in-person instruction and send students home, we all lose. Our world-renowned faculty experts have worked around the clock over the last several months with our System colleagues to put in place one of the nation's most comprehensive safety plans to minimize risk on our campus. We are depending on you to help minimize risk off-campus."
UAB Professor Emeritus of Public Health Dr. Frank Franklin expressed concerns about the report
"We are in the national news for the wrong reasons as we are #1 for university-based infections," Franklin said, "Multiple failures to suppress COVID-19 threaten UA closure include unverified challenges of testing, tracing, transparency and free speech reported."
UA announced Friday that 481 students on its Tuscaloosa campus tested positive this week, bringing the total number of infections reported there in the past two weeks to 1,043. The university has also reported more than 150 cases among students at UAB and 10 at the University of Alabama at Huntsville.
Franklin said that UA has had 1,043 cases in just ten days. There has been inadequate implementation of the reopening plan and that anecdotal reports suggest poor implementation of the reopening plan with inadequate surveillance, contact tracing, quarantining and plan implementation.
Franklin said that Tuscaloosa has the highest infection rate in the state — four times neighboring Jefferson County — and that, in his opinion, Tuscaloosa's decision to close down the bars on August 24 was "too little, too late" and two weeks is too soon for the bars to reopen.
The University of Alabama Crimson Tide begins its football season on Sept. 26, but the first home game is not until Oct. 3. University officials are reluctant to close down the Tuscaloosa campus despite the rising public health risk, from the novel strain of the coronavirus. University spokeswoman Monica Watts said that there was no evidence that the virus was spreading in classrooms, and no students were currently hospitalized.
"Our top priority at The University of Alabama is the safety of our students, faculty and staff," Watts told The Washington Post. "As we prepared for the fall semester, we developed one of the most comprehensive testing and entry programs in the nation. We continue to update the plan and fine tune our strategies daily."
There are also tremendous economic risks for the university and the city of Tuscaloosa.
"We're also talking about thousands of jobs that are at risk in our community if there aren't in-person classes," Maddox told The Washington Post. "There's a lot on the line."
Franklin said that UA must shut down its COVID-emic before the home football game on Oct. 3. If not, even with limited attendance (20,000), COVID-19 will flood the campus and Tuscaloosa and force the university to shut down.
Nationwide, 33,981 new coronavirus infections were reported Sunday. The pandemic death toll in the United States is now 187,225. There have been 5,123 cases thus far in Tuscaloosa County and 90 deaths.
Lilly Ledbetter speaks about her friendship with Ginsburg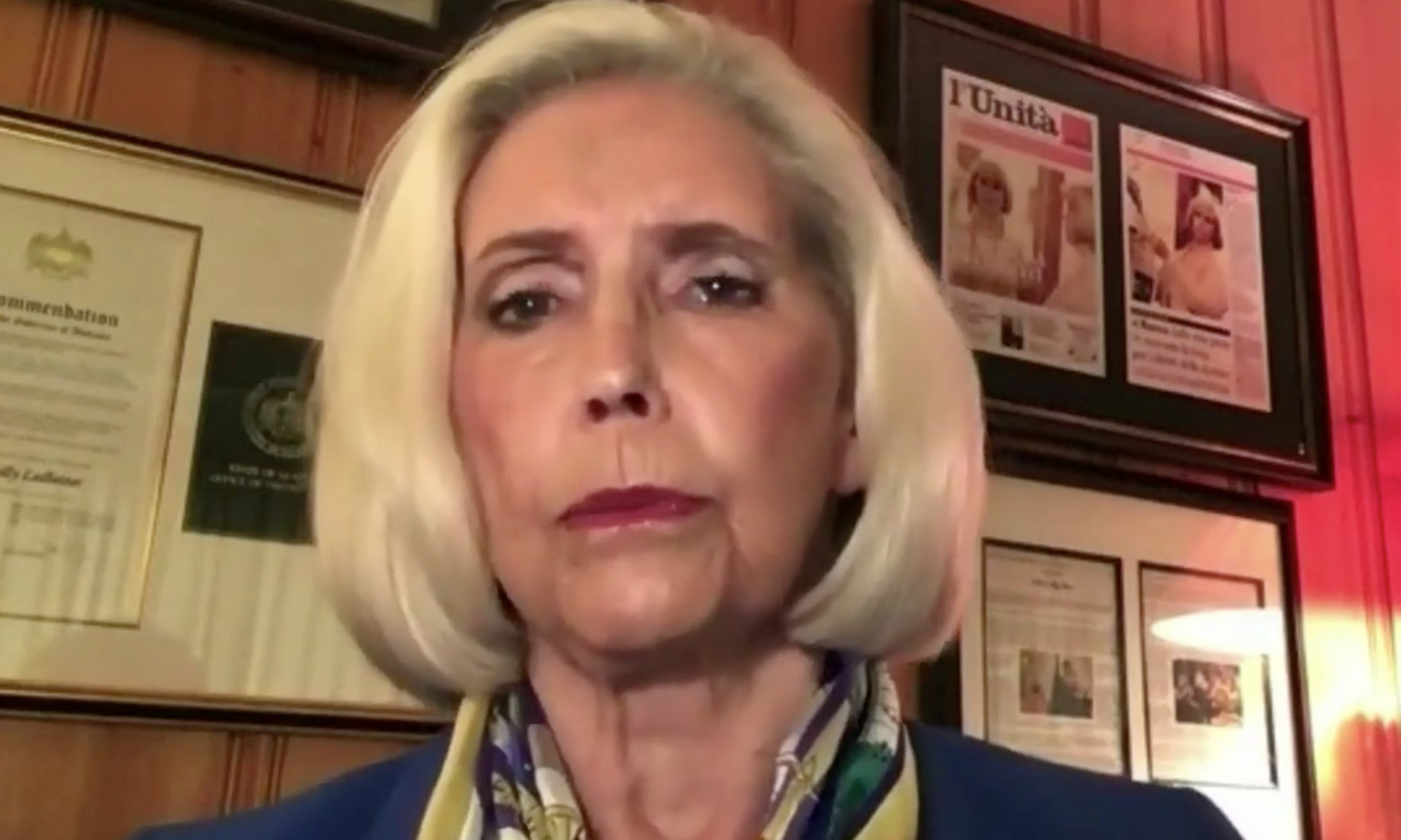 When anti-pay-discrimination icon and activist Lilly Ledbetter started receiving mail from late Supreme Court Justice Ruth Bader Ginsburg, Ledbetter's attorney told her to save the envelopes. That's how unusual it is to get personal mail from a member of the nation's highest court.
Ledbetter, 82, of Jacksonville, Alabama, shared her memories of her contact with Ginsburg over the last decade during a Facebook live event hosted by Sen. Doug Jones on Monday.
Ginsburg famously read her dissent from the bench, a rare occurrence, in the Ledbetter v. Goodyear Tire & Rubber Co. decision in 2007. The court ruled 5-4 to affirm a lower court's decision that Ledbetter was not owed damages for pay discrimination because her suit was not filed within 180 days of the setting of the policy that led to her paychecks being less than those of her male colleagues. 
Ledbetter said that Ginsburg "gave me the dignity" of publicly affirming the righteousness of Ledbetter's case, demonstrating an attention to the details of the suit.
Ginsburg challenged Congress to take action to prevent similar plaintiffs from being denied compensation due to a statute of limitations that can run out before an employee discovers they are being discriminated against. 
The Lilly Ledbetter Fair Pay Act of 2009 was passed by Congress with broad bipartisan support and signed into law by President Barack Obama. It resets the statute of limitation's clock with each paycheck that is reduced by a discriminatory policy.
Ledbetter said that her heart was heavy when she learned of Ginsburg's death on Friday. The women kept in touch after they met in 2010. That was shortly after the death of Ginsburg's husband, tax attorney Marty Ginsburg. She spoke about her pain to Ledbetter, whose husband Charles had died two years before.
"So we both shared that, and we shared a tear," said Ledbetter.
Ginsburg invited her to her Supreme Court chambers to see a framed copy of the act, next to which hung a pen that Obama used to sign it.
Ginsburg later sent Ledbetter a signed copy of a cookbook honoring her husband that was published by the Supreme Court Historical Society. Included with it was a personal note, as was the case with other pieces of correspondence from the justice that Ledbetter received at her home in Alabama. They were often brochures and other written materials that Ginsburg received that featured photos of both women.
Ledbetter expressed her support for Jones in his race against GOP challenger Tommy Tuberville. The filling of Ginsburg's seat is a major factor in that, she said.
"I do have to talk from my heart, because I am scared to death for the few years that I have yet to live because this country is not headed in the right direction," she said.
She noted that Ginsburg was 60 when she was appointed to the court. Ledbetter said that she opposes any nominee who is younger than 55 because they would not have the experience and breadth of legal knowledge required to properly serve on the Supreme Court.
She said that issues like hers have long-term consequences that are made even more evident by the financial strains resulting from the pandemic, as she would have more retirement savings had she been paid what her male colleagues were.
Jones called Ledbetter a friend and hero of his.
"I've been saying to folks lately, if those folks at Goodyear had only done the right thing by Lilly Ledbetter and the women that worked there, maybe they'd still be operating in Gadsden these days," he said.