Opinion | Take control of your energy budget during COVID-19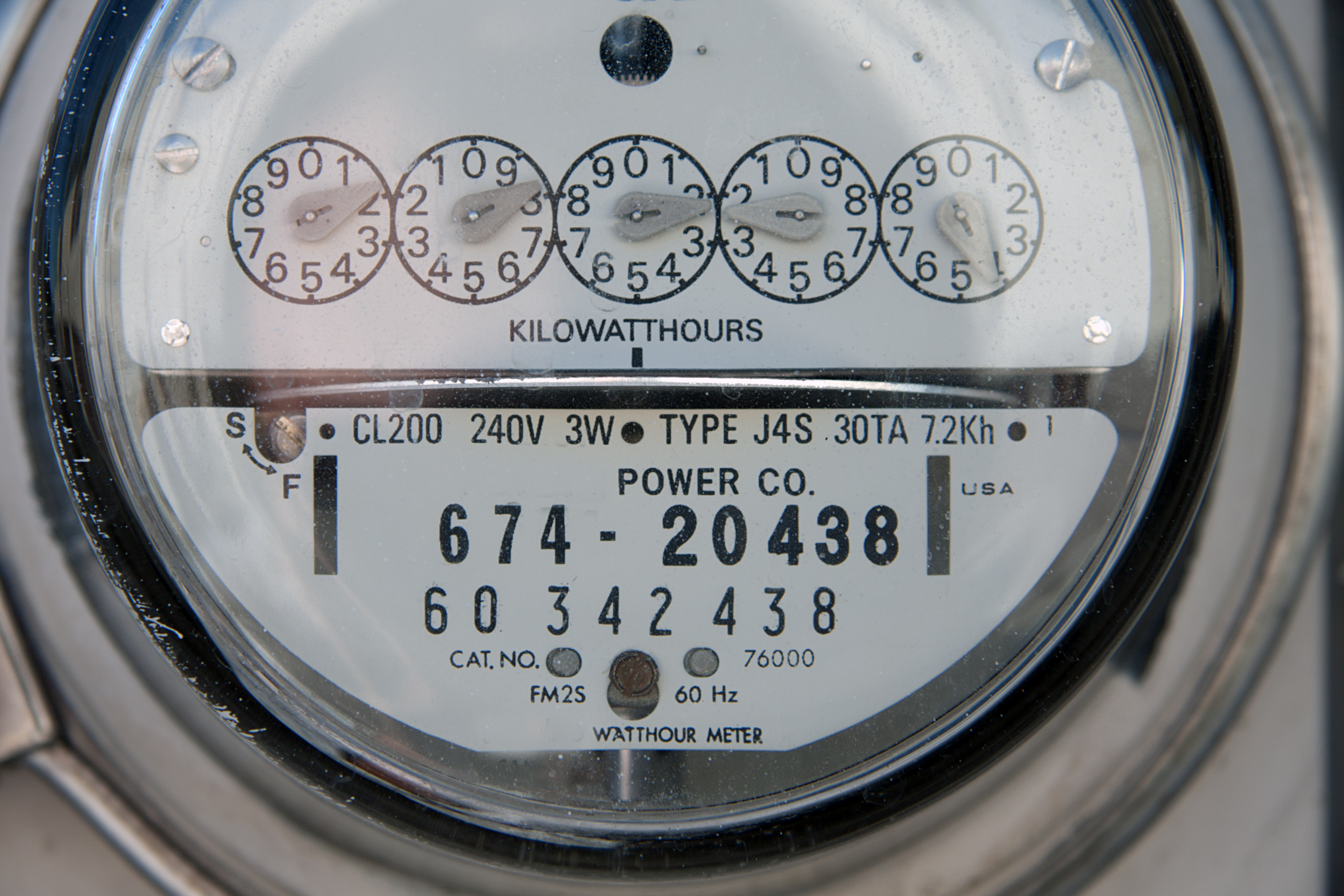 Summer is peaking and so are utility bills. Historically the July-September months are always the most expensive electric bills of the year. You're most likely using more power in a time when so many are crunching their budget, due to Covid-19. Your utility has likely implemented measures for delayed payments and waivers for late fees, but at the end of the day, the meter keeps accruing usage.
Instead of waiting until the end of the month and being shocked by the total of the bill, I would like to make you aware of some quick tips that will put you in greater control of how you use electricity. These tools will better equip you to use power more efficiently and effectively to remain in line with your budget.
Because Alabama Power is the largest provider of electricity in the state, I decided to use their online website's tool as an example, but some of these tips translate to whoever your electric provider may be.
If you are an Alabama Power customer with an online profile and want to manage your bill better, start here. If you do not have an online account, the first thing you need to do is sign up for an online profile by clicking here. Have your account number handy (it can be found on the paper copy of your power bill) and you'll be signed up in under five minutes.
Once you're signed in to your online account you'll be able to track your "Recent Power Usage" and be able to compare your most recent power bills. That alone will better inform you of your month-to-month usage. But that's not the best part.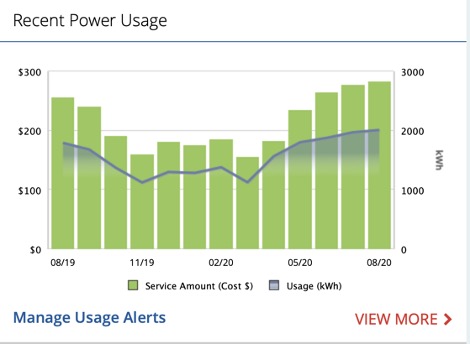 From the Menu" tab, click "Billing and Payments" and then "Usage Alerts". This will take you to a screen where you can enter your desired monthly usage or daily usage in dollar amounts, and each day you go over that limit, Alabama Power will email you a notification. This tool puts you in greater charge of controlling your monthly bill. If you know the maximum amount in your budget for your power bill each month, take that amount, divide by the days of the month, and you'll know the exact amount you need to set the alert for. Knowing this will allow you to make necessary changes as needed to how you use your appliances in your home.
The second important tool to take advantage of under "Menu" is "Energy Checkup". This is a real state-of-the-art tool that everyone should use. "Energy Checkup" offers tips on different kinds of appliances to upgrade to that would potentially save you money, but more than that, it offers an "Energy Use Breakdown" of how you're using electricity and fuel in your home. As you'll see from the chart below, everything you use in your home is accounted for.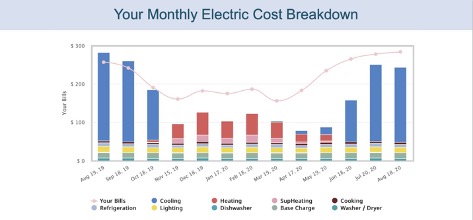 These tools are all about empowering you to know how you're using electricity in your home and will give you opportunities to manage your electric bill.
If you are not an Alabama Power customer, it is possible your power provider has online tools and alerts that will be of a similar benefit. If you cannot locate these services via your online account, call your local provider and ask them what is available for you to take advantage of. And if by some chance your provider isn't offering these resources, I encourage you to petition them to improve access to these tools.
Lastly, utilities have been working with us during the pandemic to waive disconnections and late fees, but many of those moratoriums are coming to an end. If you need further assistance, please reach out directly to your provider to find a solution that works best for you. Also, there are great opportunities via LIHEAP where you can petition for assistance. You can find info about their services here.
I hope that every one that is reading this has been safe and making the most of your summer during this unique and challenging time. One of my main goals right now, as Public Service Commission (PSC) Place One Commissioner, is to help provide you information to help better position your business and family to navigate this very difficult season. And for all of us dealing with the challenges of COVID-19, my prayers are with you.
Opinion | In Alabama, the past is prologue
Even after 200 years, Alabama's political approach hasn't changed much; the fundamentals established by its founders are still evident in everyday politics.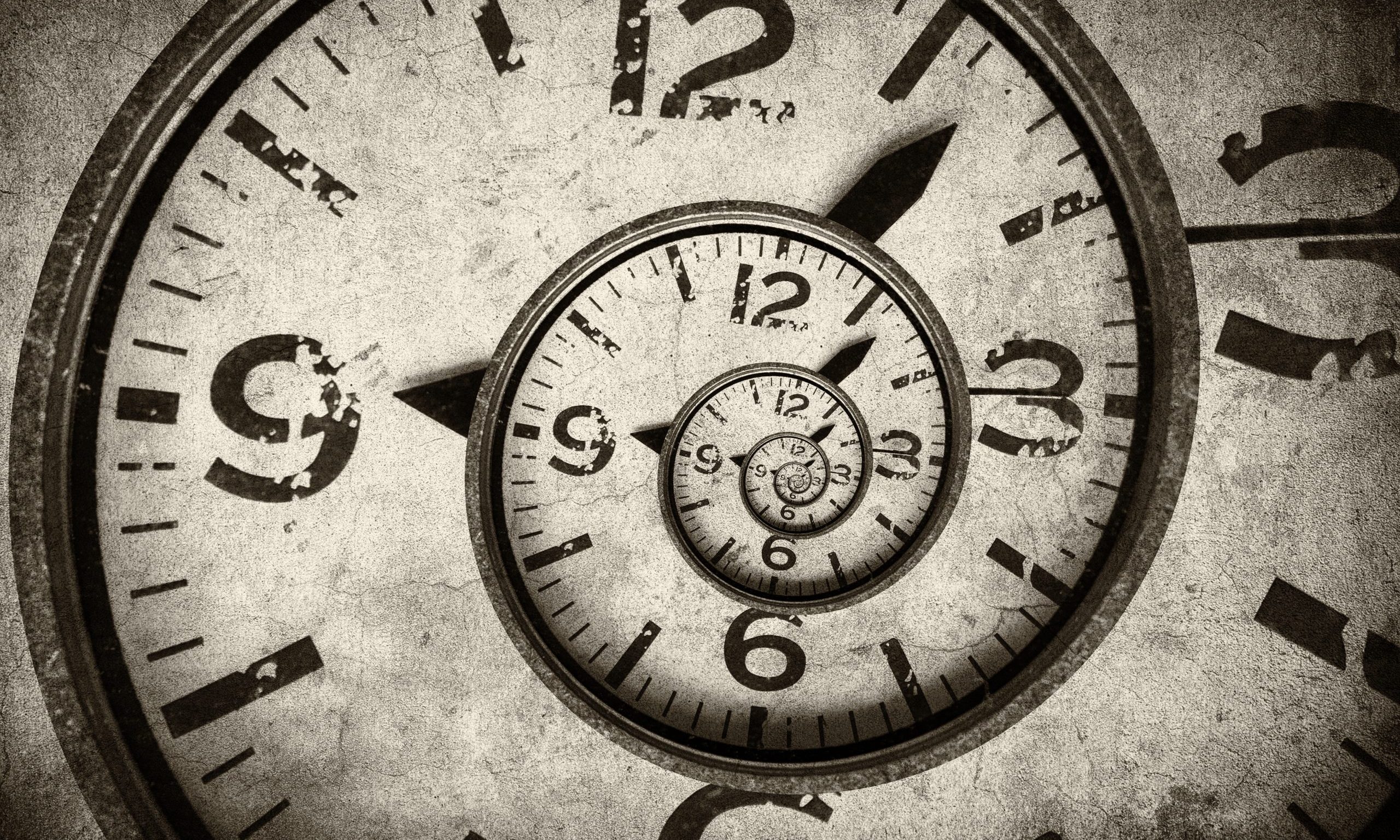 Like people, governments have pasts, and today's fortunes are either furthered or frustrated by the things that came before. It might be said that even history leaves DNA.
Understanding Alabama's past is essential to navigating its future because its government's origins determine that the past is prologue.
Even after 200 years, Alabama's political approach hasn't changed much; the fundamentals established by its founders are still evident in everyday politics.
Those who observe Alabama's governing process closely see the same structural problems impede progress year after year. Resistance to home rule and a regressive tax system are just two of the many roadblocks to a more prosperous state.
Some unresolved issues are due to a lack of leadership, but others are inherent within the state's original governing procedures. Even the state's architects' elitist attitude is still prevalent with near total power given to a Legislature dominated by one-party rule. The earlier settlers' prejudices are enshrined in every process of governing.
Failure to understand, acknowledge, and change the state's historical patterns hinders advancement, leaving the state nearly dead last in every metric of success. It doesn't have to be this way, but the cure is always met with fierce rejection because beyond admitting ingrained inequities, any change would upend 200 years of consolidated power.
When Republicans promised a new day in Alabama politics in 2010, some sincerely believed that change was possible. Still, after nearly a decade of Republican one-party rule, there isn't a substantial difference in governing practice.
It's not because good people haven't tried to make a difference; it's that there are systematic flaws that thwart reformers while rewarding the status quo.
A region's founders and its dominant settlers are the creators of what can be called a state's DNA. Alabama's government still reflects the make-up of its original colonizers.
Much of the Deep South was established by slave owners who intended to recreate a society based on the Caribbean colonies of Great Britain.
In his 2011 non-fiction work American Nations: A history of the eleven rival regional cultures of North America, Colin Woodard shows how Deep South states were "Marked by single-party rule, the domination of a single religious denomination, and the enshrinement of a racial caste system for most of its history." He also writes that these cultures supported regulation on personal behavior while opposing economic restraint.
Today, Alabama's governance framework and, to a lesser degree, its society is much like the Deep South characteristics Woodard describes.
One Party rule.
A dominant religion.
A racial caste system.
And a willingness to impose regulations on personal behavior while opposing almost every economic restrictions.
Woodward's findings mirror Alabama's state government.
Alabama's central governing power is based on a top-down fraternity where a privileged few hold the reins of authority with a whip hand ready to strike.
Even before statehood, Alabama was regulated by an upper class who built the territory's economy slave labor. The same class gained even more control after statehood.
"By the antebellum period, Alabama had evolved into a slave society, which…shaped much of the state's economy, politics, and culture," according to the Encyclopedia of Alabama.
Slaves accounted for more than 30 percent of Alabama's approximately 128,000 population when it was granted statehood in 1819. "When Alabama seceded from the Union in 1861, the state's 435,080 slaves made up 45 percent of the total population," writes Keith S. Hebert.
The state is currently home to approximately 4.9 million individuals. If 45 percent were slaves today, that would account for around 2.2 million people in bondage.
After the South lost the Civil War, Reconstruction ushered in an era where "a larger number of freed blacks entered the state's electorate and began voting for the antislavery Republican Party," according to Patrick R. Cotter, writing for the Encyclopedia of Alabama.
But the old establishment fought back and instituted the 1901 Constitution, which permanently ended any challenge to one-party rule and restored white supremacy in government.
A major feature of the new constitution was a poll tax and literacy tests and other measures to disenfranchise Black people and poor whites.
As Republicans reminded voters in the 2010 campaign cycle, Democrats controlled Alabama politics for 136 years. But these were not liberals; far from it. Alabama's old Democratic Party for generations was home to racists, not radicals.
It was only over time that the Democratic Party became the diverse collation it is today.
With Republicans holding every state constitutional office and the Legislature, the one-party rule continues as it has throughout the state's history; only the name has changed.
Looking back over the founding years of Alabama's history, barbarity is searing, and the atrocities unimaginable. Yet, the fact remains that these early framers thought nothing of enslaving Blacks or treating poor whites as little more than chattel. It shocks our modern sensibilities as it should. Still today, the state continues in a system of government steeped in framers' institutionalized prejudices.
Famously 19th-century British politician Lord Acton said, "Power tends to corrupt, and absolute power corrupts absolutely."
Alabama's fathers wanted a government that gave absolute power to the few at the expense of the many; that is as true now as it was then.
There is a path to a better government, but as Lord Acton also said, "Great men are almost always bad men."
History may not repeat itself, but politics does, and that is why Alabama's history is prologue for today.