Web series pushing for Medicaid expansion spotlights uninsured Alabamians
A coalition of Medicaid expansion advocates from eight Southern states launched an online storytelling series on Thursday to share the stories of people who say they've been harmed by those states' denials of expanded access.
The Cover Alabama Coalition is a member of Southerners for Medicaid Expansion, which was formed by advocates in Alabama, Florida, Georgia, Mississippi, North Carolina, South Carolina, Tennessee and Texas. The organization is hosting "Southern Storyteller Spotlight" events online each Thursday through Oct. 1.
The first episode featured a preview of the documentary short "On the Edge: Health Care in Alabama" by filmmaker Ky Dickens, which shows the challenges of Alabamians living without health care.
Among the people it profiles are an Autaugaville doctor, Lee Carter, and his patient, Santana Hall, a Head Start teacher from Prattville. Hall was recently diagnosed with Type 2 Diabetes. She can't afford insurance on her $16,000 salary, but the amount is too high to qualify for Medicaid.
A family of three in Alabama must make less than $350 a month to qualify. Adults living on low incomes don't qualify unless they are disabled, pregnant or the parent of a minor.
In the episode, Carter explains that he doesn't refuse care to patients like Hall. He has accepted payments like a case of deer meat from a patient who couldn't pay their bill. People stuck in that gap don't get the preventative care that Carter said he should be providing to keep them from getting sick.
"Medicaid expansion would be a good thing for everybody," he said. "As far as for here, for Autaugaville, for small towns across Alabama, it would change a lot of things. It would allow more people to go to the doctor. It would allow more people to get the medicines that they need. It would allow people in places like mine to flourish and take care of all those people."
Another spotlight featured Adrea Jones, a dance studio owner in Centre. Her grandmother had breast cancer, but Jones has never had a mammogram because she can't afford insurance.
"I just have to pray, please don't let me be sick," she said.
The series will culminate in simultaneous candlelight vigils across the region for people suffering from denial to health care during the COVID-19 pandemic.
"There has never been a more urgent time for Southerners to unite and fight for health coverage," said Jane Adams, campaign director for the Cover Alabama Coalition. "Our region's legacy of poverty and racial injustice only compounds the threat of COVID-19. With 56 rural hospital closures since 2014 and 7.5 million people who are uninsured, these eight states have been sliding backward for too long. It's time to follow the lead of Arkansas, Kentucky and Louisiana and move forward with expanding Medicaid."
Ginny Campbell, government relations director for the American Cancer Society Cancer Action Network, which sponsored the Dickens film, said that Medicaid's ability to provide preventative care is especially important to Southern states because of their high cancer rates.
"Expanding Medicaid would promote earlier cancer detection, leading to fewer deaths and improved health outcomes for patients during the COVID-19 pandemic and beyond," Campbell said. 
Each episode will air on Facebook Live.
Alabama has fourth highest rate of coronavirus cases
Alabama has the fourth-highest per capita rate of COVID-19 cases in the country, trailing only fellow Southern states Louisiana, Florida and Mississippi.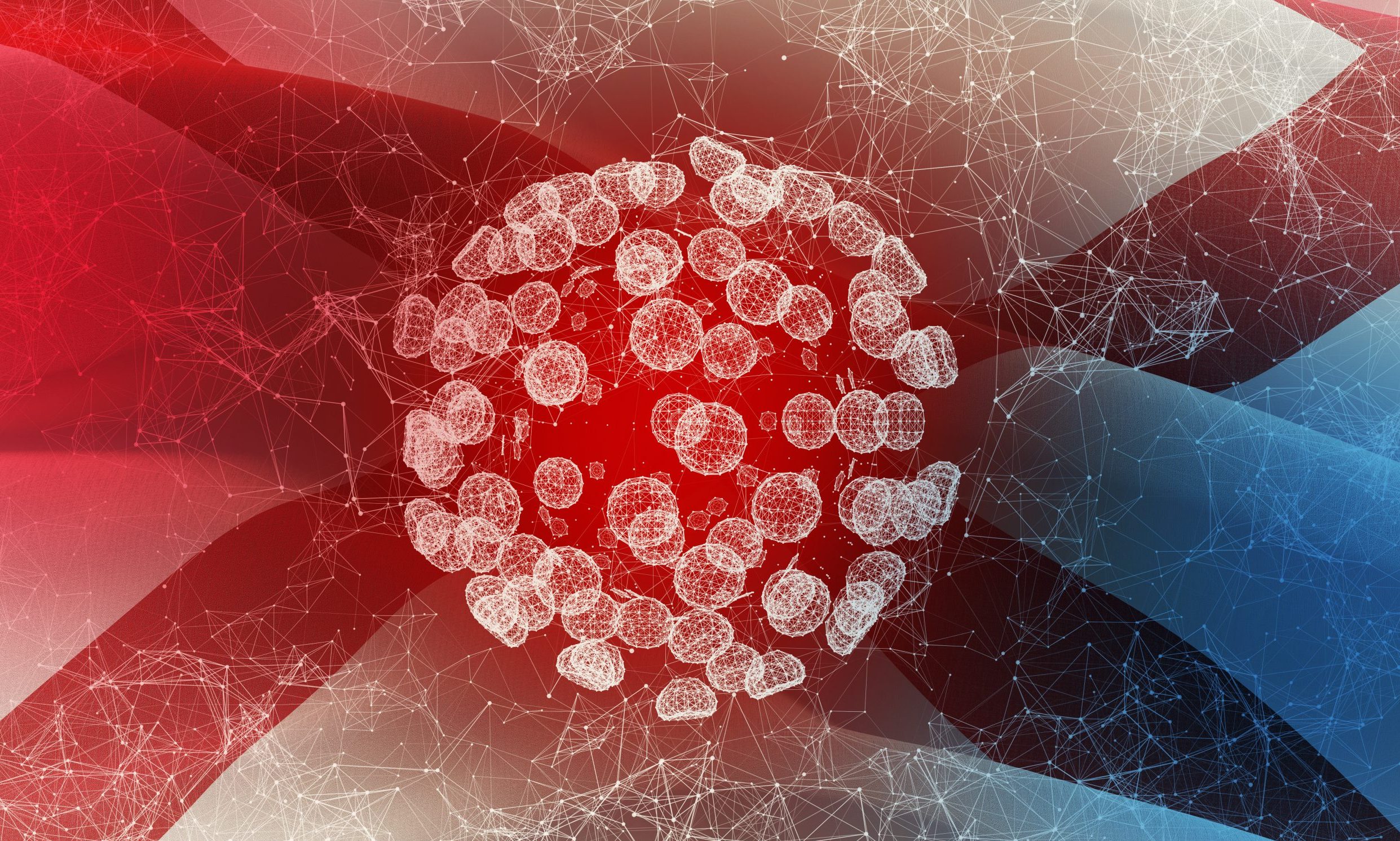 Alabama has the fourth-highest per capita rate of COVID-19 cases in the country, trailing only fellow Southern states Louisiana, Florida and Mississippi.
Alabama has so far recorded at least 29,896 cases per million people, which amounts to 2.9 percent, nearly 3 percent, of the people in Alabama.
The Alabama Department of Public Health on Monday reported that 818 more Alabamians have tested positive for the coronavirus. This takes our state up to 145,780 diagnosed cases. At least 61,232 Alabamians have recovered from the virus.
But 82,109 Alabamians have active coronavirus cases. This is the ninth-highest raw total in the nation, trailing only Florida, California, Georgia, Arizona, Virginia, Maryland, Missouri and Texas — all states with higher populations than Alabama.
Alabama's high rate of infection is not due to the state doing more testing. ADPH announced 5,500 more tests on Monday, taking the state up to 1,059,517 total tests.
Alabama is 40th in the nation in coronavirus testing.
Tests as a percentage of the state's population is just 22.8 percent. Louisiana on the other hand has 47 percent — the fifth highest rate of testing in the nation. Even Mississippi, at 26.4 percent, is testing at a higher rate than Alabama and are 29th in testing. Florida is 37th.
On Monday, ADPH reported two more Alabamians have died from COVID-19, taking the state death toll to 2,439. Alabama is 21st in death rate from COVID-19 at almost .05 percent.
New Jersey has had the highest COVID-19 death rate at .18 percent of the population. At least 257 Alabamians have died in September, though, to this point, September deaths are trailing both August and July deaths. At least 602 Alabamians died from COVID-19 in August.
Hospitalizations from COVID-19 are also down. 780 Alabamians were hospitalized with COVID-19 on Sunday, down to levels not seen since before the July 4 holiday. At least 1,613 Alabamians were in the hospital suffering from COVID-19 on Aug. 6.
Alabama Gov. Kay Ivey's July 15 mask order is being credited with decreasing the number of coronavirus cases in the state, which had soared to a seven-day average of 1,921 cases per day on July 19. The current seven-day average is 780 cases per day but is little changed in the last ten days.
The mask order expires next month, but most observers expect the mask order to be continued into November.
High school football and the Labor Day holiday weekend did not lead to a surge in cases; however, public health authorities remain concerned that colder weather and the return of flu season could lead to another surge in cases.
President Donald Trump has expressed optimism that a coronavirus vaccine could be commercially available this fall. A number of public health officials, including the CDC director, have expressed skepticism of that optimistic appraisal.
At least 969,611 people have died from COVID-19 globally, including 204,506 Americans.