Auburn gameday adjusts to COVID-19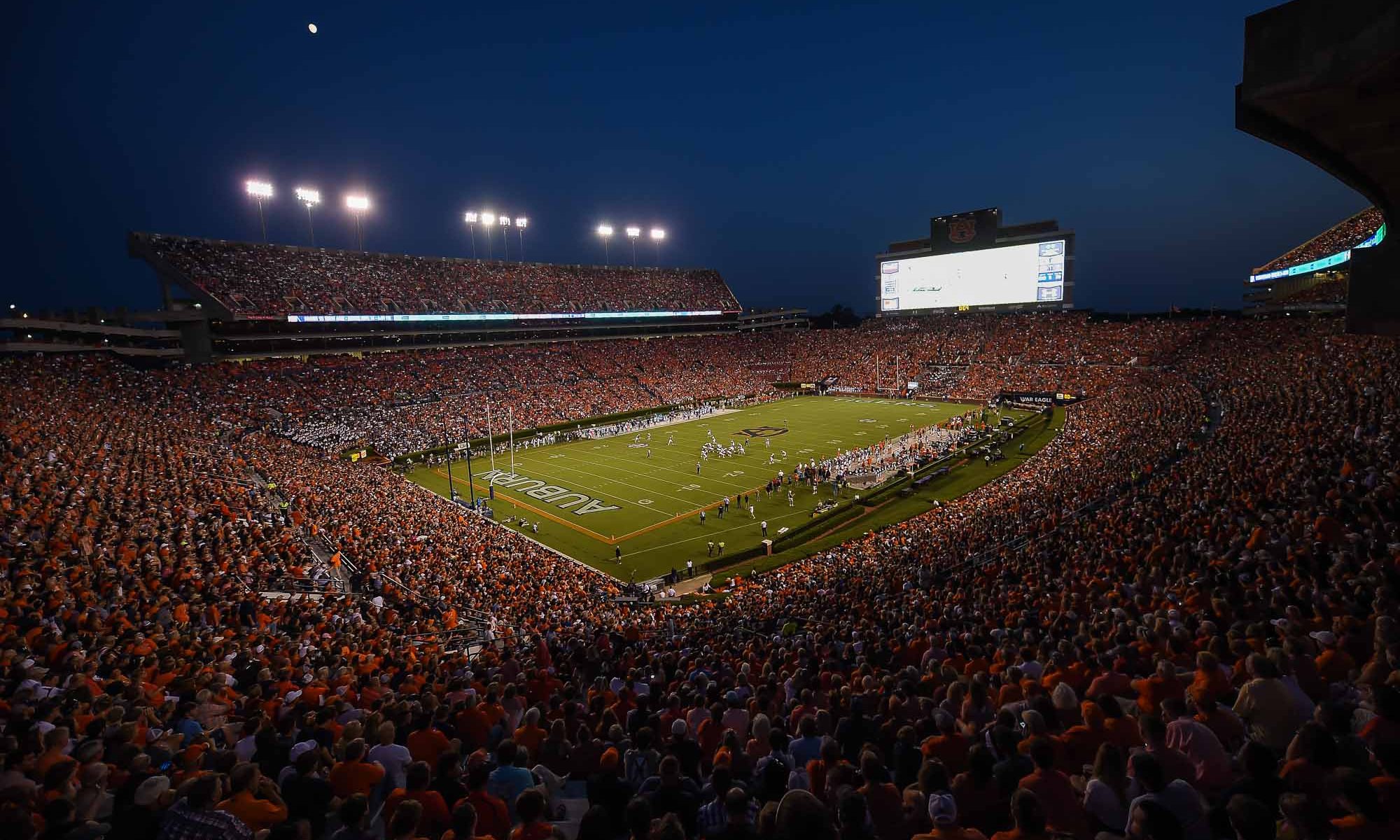 Auburn University will play its first college football game on Saturday. Fans will be in attendance but the game day experience will see a number of changes to mitigate the COVID-19 threat.
Only 20 percent of the capacity of Jordan-Hare Stadium, about 17,000 fans will be on hand, mostly Auburn students, to watch Auburn play Kentucky for their season opener.
The Auburn Athletics Department on Thursday announced that in collaboration with Auburn University, the Southeastern Conference and state and local public health guidance, several safety measures have been implemented for the 2020 football season.
The Athletics Department said that these policies and procedures are designed to create a safe and healthy environment while maintaining Auburn's renowned game day experience.
"Everyone who enters Jordan-Hare Stadium this fall will participate in a shared responsibility for the health and safety of our campus community," athletic director Allen Greene said. "We're counting on all attendees to do their part by practicing physical distancing, personal hygiene and wearing face coverings. Adherence to these guidelines will lead to the safest possible gameday for everyone."
Fans are asked to review the following guidelines regarding game day at Jordan-Hare Stadium.
As announced on Aug. 19, under the direction of state health officials, Jordan-Hare Stadium capacity will be reduced to 20 percent to begin the 2020 football season.
In an effort to contribute to the on-campus experience of our current students, all general seating tickets outside controlled premium spaces and those designated for home and visiting team players and coach guests will be reserved for Auburn students.
The ticket allocations for future games will be announced at a later date. As the season progresses, the seating plan and configuration may change as additional information related to COVID-19 becomes available.
Handicap accessible parking for non-Tigers Unlimited donors will be located in the East Coliseum parking lot. Golf cart shuttles will be available from the East Coliseum handicap lot.
In accordance with the CDC and state and local guidelines, tailgating will not be permitted on campus for the 2020 football season, including Tailgate Guys turnkey tailgating packages. No RVs will be allowed on campus for the 2020 season. RVs found on campus are subject to a ticket or tow. The Tiger Transit shuttles will not be operational for the 2020 season.
Student locations are general admission and first-come, first-served, but students are asked to sit in the designated sections listed on their game ticket. Students will also receive an email communication during the week of the game that identifies their assigned zone.
For the Kentucky game, students should only sit in the orange chairbacks. Blue chairbacks are for home team and visiting player guests.
Physical distance signage and markings will be placed at all entry gates. Walk-through metal detectors will be operational for the 2020 season. Students will be required to show a green screen from the GuideSafe app before entering the metal detectors.
Public (non-student) ticket holders and working staff will have their temperature read prior to entering the stadium.
The clear bag policy will remain in effect for the 2020 football season and ticket holders are encouraged to bring as few items as needed into the stadium. Bags must be clear plastic and not exceed 12″x 6″ x 12." One-gallon clear resealable plastic storage bags and small clutch purses not exceeding 4.5″ x 6.5″ may be permitted in the stadium.
Individual hand sanitizer bottles not exceeding 3.4 ounces and disinfecting wipes will be permitted into the stadium.
Non-prohibited item check stations on the exterior of JHS have been eliminated for the 2020 season. All prohibited items will have to be disposed of or returned to vehicles before entry into the stadium.
Enhanced cleaning and sanitization procedures throughout the stadium prior to and during all games will be in effect for the 2020 season. All cleaning and disinfection products have been certified by the Environmental Protection Agency or the Centers for Disease Control for disinfection of COVID-19.
180 hand sanitizer stations will be strategically placed in restrooms, elevators and throughout Jordan-Hare Stadium. All athletics department workspaces will be supplied with hand sanitizer, disinfectant spray and wipes to clean game day workspaces frequently.
The "AU Clean Team" will regularly disinfect all high-touch surfaces in all common areas, including entry gates, restrooms, point-of-sale locations, concessions counters, elevators and handrails, among other high-touch surfaces. AU Clean Team staff will be assigned to each public restroom in the stadium.
Fans are required to wear face coverings (over both the nose and mouth) while in the stadium. Stadium workers and athletics staff will wear face coverings at all times.
Directional signage, stanchions, and barriers will be installed to facilitate six-foot physical distance at entry gates, concourse pathways, concessions and merchandise queues and seating areas.
The event staff will assist in directing ticket holders through appropriate routes to seating areas, concession stands and restrooms. Seating arrangements will provide for physical distance. Ticketed seats will be pre-marked with an Auburn Athletics provided chairback. Empty bleacher seats between pre-marked seats will not be available for seating. Blocked rows will be marked with tape and not available for seating but will be used as a means of ingress/egress in and out of the section.
Physical distancing will be maintained throughout the facility to the fullest extent possible, including limiting field access in accordance with SEC and NCAA recommendations.
Jordan-Hare Stadium will provide for contactless transactions, including touchless walk-through metal detectors, digital ticketing, digital scanning of tickets at entry gates and self-swiping of credit cards at concessions and merchandise outlets. All transactions for concessions and merchandise locations at JHS will be contactless and cashless (credit cards only).
The Auburn University Athletics Ticket Office announced mobile-only ticketing, enabling contactless entry into all venues beginning with the 2020 football season. The Athletics Department said that the shift to mobile-only ticketing provides a safer environment for fans, and guards against the production of fraudulent tickets.
Auburn Athletic Ticket Office personnel will be located at the Auburn Arena Ticket Office and the West, Northeast, and Southeast ticket windows at Jordan-Hare Stadium to assist ticket holders. Ticket purchasers will receive their tickets via email, allowing for download to Apple Wallet (iPhone) or Google Pay Wallet (Android). Prior to reaching the gates, fans will simply open their digital wallet.
For more information visit AuburnTigers.com/gameday
Many people as late as mid-August thought the 2020 season would not be played. Several conferences, including the PAC 12, are not playing football this year citing fears of the coronavirus global pandemic, The SEC will play a ten game conference only schedule starting Saturday, with the SEC Championship game scheduled for December 19.
U.S. Supreme Court rules Alabama can ban curbside voting
"The District Court's modest injunction is a reasonable accommodation, given the short time before the election," the three dissenting justices wrote.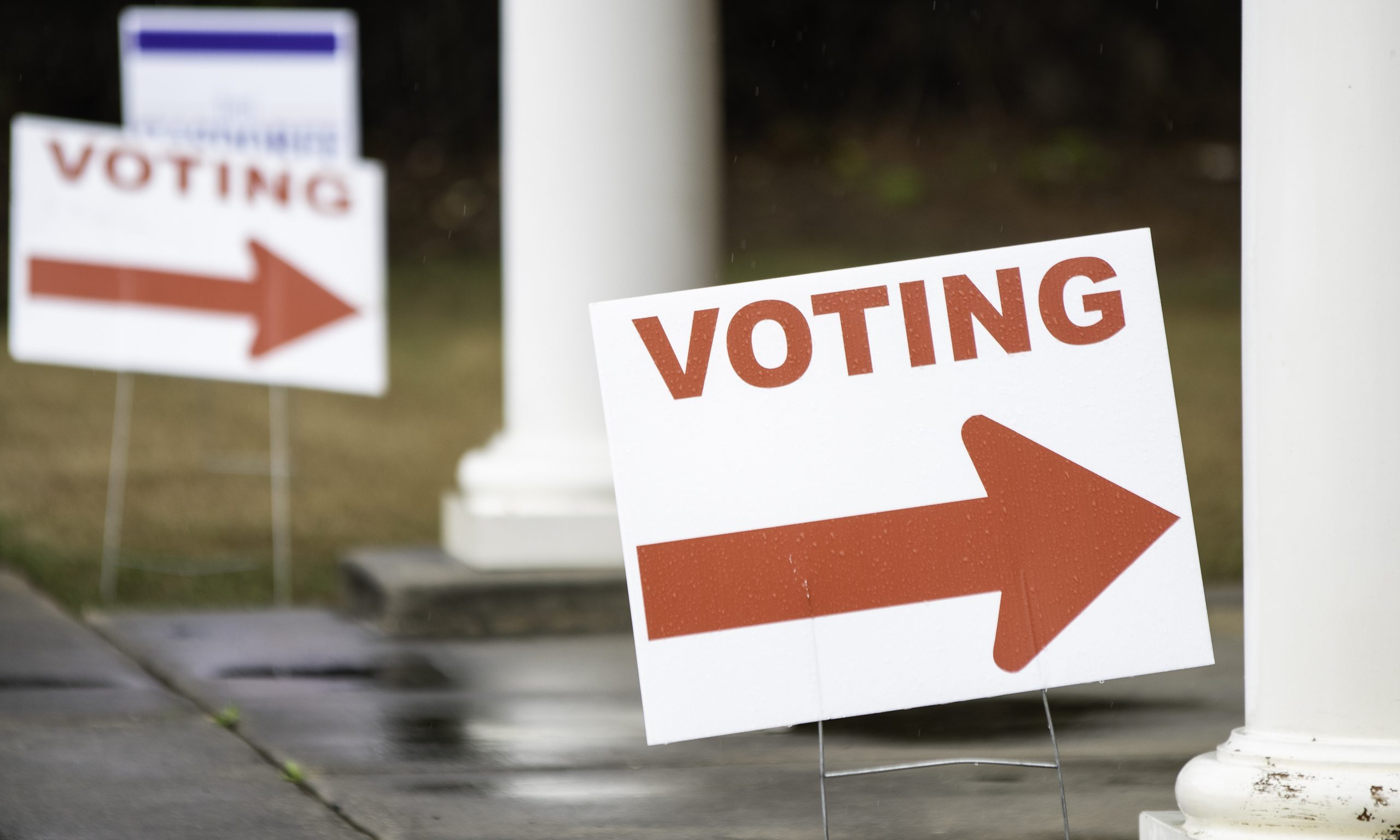 The Supreme Court, in a 5-3 decision, allowed Alabama Secretary of State John Merrill to ban curbside voting, staying a district court injunction that had allowed some counties to offer curbside voting in the Nov. 3 election amid the COVID-19 pandemic.
The Supreme Court's majority in its order declined to write an opinion, but Justices Stephen Breyer, Elena Kagan and Sonya Sotomayor's five-page dissent is included.

The lawsuit — filed by the NAACP Legal Defense and Educational Fund, Southern Poverty Law Center, American Civil Liberties Union, ACLU of Alabama and Alabama Disabilities Advocacy Program — was brought on behalf of several older Alabamians with underlying medical conditions.
"The District Court's modest injunction is a reasonable accommodation, given the short time before the election," the three dissenting justices wrote. 
Sotomayor, who wrote the dissent, closed using the words of one of the plaintiffs in the case. 
"Plaintiff Howard Porter Jr., a Black man in his seventies with asthma and Parkinson's disease, told the District Court, '[So] many of my [ancestors] even died to vote. And while I don't mind dying to vote, I think we're past that – We're past that time,'" Sotomayor wrote. 
Alabama Secretary of State John Merrill on Wednesday applauded the Supreme Court's decision. 
"I am proud to report the U.S. Supreme Court has now blocked a lower court's order allowing the fraudulent practice of curbside voting in the State of Alabama," Merrill said in a statement. "During the COVID-19 pandemic, we have worked diligently with local election officials in all 67 counties to offer safe and secure voting methods – including through the in-person and mail-in processes. I am glad the Supreme Court has recognized our actions to expand absentee voting, while also maintaining the safeguards put into place by the state Legislature."
"The fact that we have already shattered voter participation records with the election still being 13 days away is proof that our current voting options are easy, efficient, and accessible for all of Alabama's voters," Merrill continued. "Tonight's ruling in favor of election integrity and security is once again a win for the people of Alabama."
Sherrilyn Ifill, president and director-counsel of the NAACP Legal Defense and Education Fund, expressed frustration after the ruling in a tweet.
"Another devastating loss for voters and a blow for our team fighting to ensure safe voting for Black and disabled voters in Alabama. With no explanation, the SCOTUS allows Alabama to continue making it as hard as possible for COVID-vulnerable voters," Ifill wrote.
Curbside voting is not explicitly banned by state law in Alabama, but Merrill has argued that because the practice is not addressed in the law, he believes it to be illegal. 
A panel of federal appeals court judges on Oct. 13 reversed parts of U.S. District Judge Abdul Kallon's Sept. 30 order ruling regarding absentee voting in the upcoming Nov. 3 elections, but the judges let the previous ruling allowing curbside voting to stand. 
In his Sept. 30 ruling, Kallon wrote that "the plaintiffs have proved that their fears are justified" and the voting provisions challenged in the lawsuit "unduly burden the fundamental Constitutional rights of Alabama's most vulnerable voters and violate federal laws designed to protect America's most marginalized citizens."
Caren Short, SPLC's senior staff attorney, in a statement said the Supreme Court's decision has curtailed the voting rights of vulnerable Alabamians.
"Once again, the Supreme Court's 'shadow docket' – where orders are issued without written explanation – has curtailed the voting rights of vulnerable citizens amidst a once-in-a-century public health crisis. After a two-week trial, a federal judge allowed counties in Alabama to implement curbside voting so that high-risk voters could avoid crowded polling locations," Short said. "Tonight's order prevents Alabama counties from even making that decision for themselves. Already common in states across the South and the country before 2020, curbside voting is a practice now encouraged by the Centers for Disease Control and Prevention (CDC). It should be a no-brainer to implement everywhere during a pandemic; the Alabama Secretary of State unfortunately disagrees, as does the Supreme Court of the United States."