Alabama Republicans supportive of Trump filling Supreme Court vacancy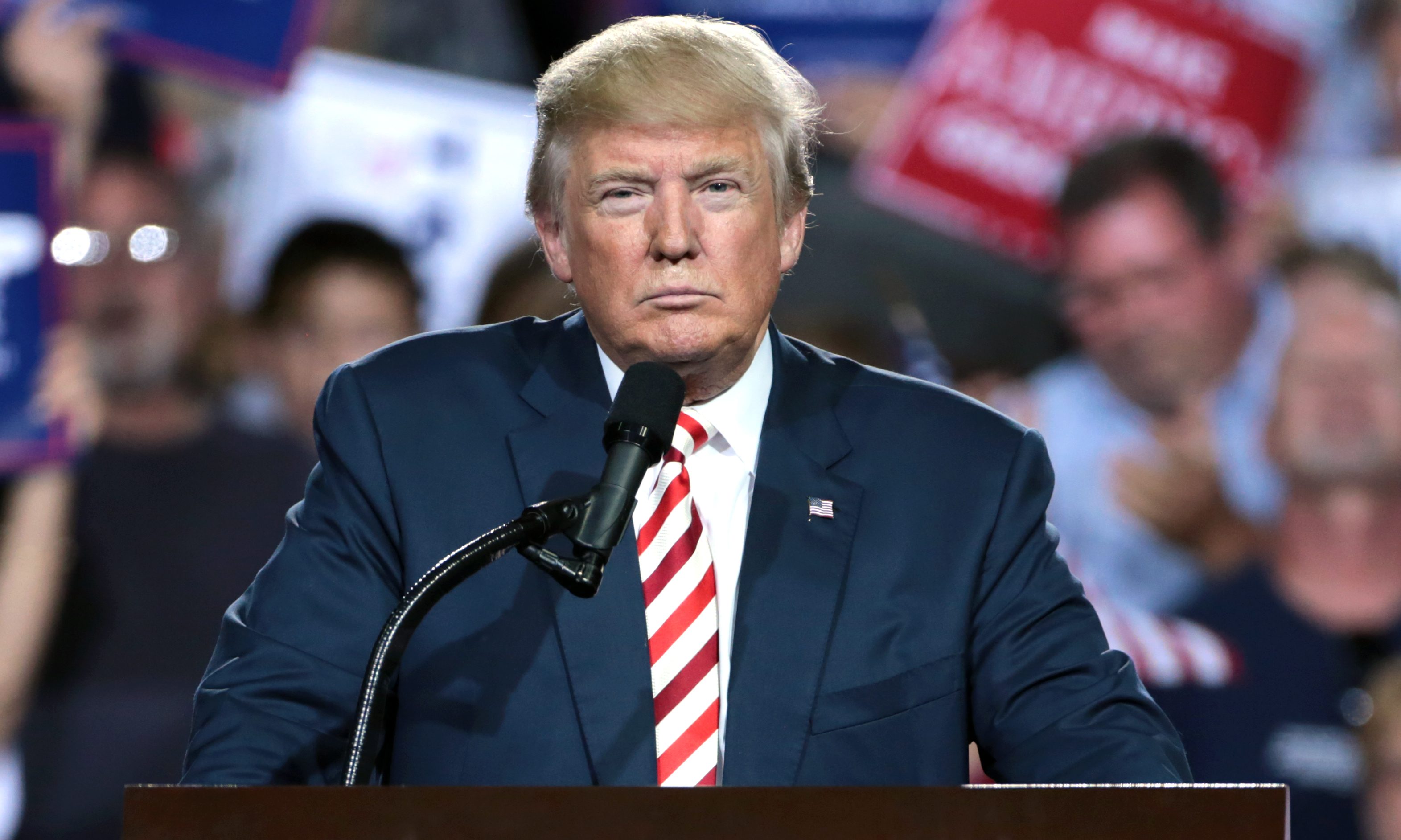 Prominent Alabama Republicans released statements supportive of President Donald Trump nominating a replacement for Supreme Court Justice Ruth Bader Ginsburg who died Friday of complications with pancreatic cancer.
GOP Senate candidate Tommy Tuberville said: "The next Supreme Court justice could open the door to finally overturning Roe v. Wade, protecting our gun rights, and firmly securing the religious freedoms guaranteed to us by the First Amendment. They will determine if the court follows the Constitution as written or invents new law from the bench for generations to come."
"The Constitution requires President Trump to offer a nominee, and the Senate should begin the confirmation process as soon as possible," Tuberville added. "President Trump previously released a list of proven conservatives he would consider for the court, and I can guarantee that Doug Jones opposes every one of them, including the female candidates and the two Alabamians, Bill Pryor and Kevin Newsome."
Tuberville slammed incumbent Sen. Doug Jones, D-Alabama.
"There is no doubt that Doug Jones will vote the way that Chuck Schumer and the liberal Democrats instruct him, just like he has always done," Tuberville said. "Since becoming interim senator, Doug Jones has opposed everything that most Alabamians support and supported everything that most Alabamians oppose. The differences between my conservative views and the liberal beliefs held by Doug Jones were already clear, but this Supreme Court nomination brings them even more fully into focus. The election for U.S. Senate may well be decided on this issue alone."
"I pray President Trump will appoint the most conservative, law-abiding Supreme Court Justice possible and the Senate will confirm," said Congressman Mo Brooks, R-Alabama.
Republican Congressional candidate Barry Moore expressed his hope that the Senate will act on Trump's nominee to replace Ginsburg in a timely fashion, but Moore predicted that there will be significant resistance to this from Congressional Democrats and even a few Republicans.
"Our thoughts and prayers are with Justice Ginsburg's family. She lived a life of service and dedication to her country. May she rest in peace," Moore said. "President Trump has said that he will be announcing his choice to replace Justice Ginsburg within a few days, and I expect his choice to be a good one. Unfortunately, I also expect that nominee to receive the same horrible treatment that Justice Kavanaugh received, if not worse. Democrats and even a select few Republicans have already called for the president to neglect his constitutional duty under Article II, Section 2 to appoint a replacement to the court. The American people can see through these blatant attempts to politicize this appointment, and I think they'll make their displeasure known on election day."
"I commend the president for carrying out his constitutionally mandated obligation, and Majority Leader McConnell for his statement that the Senate would act on the nomination promptly, as they should," Moore said. "My prayers will be with the nominee as they face the inevitable firestorm."
Former State Rep. Perry Hooper Jr. is a member of the Alabama Republican Executive Committee, the Trump Victory Finance Committee and a Trump Team member.
"The president may well have won in the election 2016 on his promise to nominate strict constitutionalist to the Supreme Court, and he has fulfilled that promise," Hooper said. "The Senate must allow him to continue with that promise and take up his nominee immediately."
"The Supreme Court is the final word on our constitutional rights," Hooper explained. "And the type of justice that serves has a profound impact on public policy and our fundamental liberties. Twenty-nine times in our nation's history we have seen a Supreme Court vacancy in an election year. In every instance, the president proceeded with a nomination."
"In 2000, for thirty-six days, the nation did not know who the president was going to be because of votes in one county in Florida," Hooper said. "If we have had a four-four court it could have dragged on for weeks and months. We may well be looking at a contested election once again that hangs in the balance of the Supreme Court. Justice Ginsburg herself stated in 2018, 'eight is not a good number for a collegial body that sometimes disagrees.' Our nation is at risk of a constitutional crisis without nine justices on the bench. In the midst of the deadly pandemic, the economic issues it has caused, and violent riots erupting across the country this would be catastrophic for our Republic."
"The fabric of our nation has been challenged by the lawlessness and anarchy happening around the country," Moore said. "Choosing our next Supreme Court Justice is the most important decision facing America and I have confidence in President Trump and his decision."
Speaker of the House Nancy Pelosi, D-California, has said that she will not rule out articles of impeachment against Trump again if he attempts to fill Ginsburg's vacancy before the election.
"Well, we have our options," Pelosi said. "We have arrows in our quiver that I'm not about to discuss right now, but the fact is we have a big challenge in our country. This president has threatened to not even accept the results of the election with statements that he and his henchmen have made."
"Nancy and her corrupt party have proven that there is no line they won't cross to obstruct our nation's incredible progress," Trump wrote in an email to supporters. "They're threatening to IMPEACH ME AGAIN because I'm doing my job as your president by filling the vacancy on the Supreme Court."
Alabama's Black Belt lacks quality internet access, report finds
Twenty-two of 24 Black Belt counties are below the statewide average of 86 percent of the population who have access to high-speed internet, and two Black Belt Counties — Perry and Chocktaw — have no access at all. 
During an online video briefing Monday on a report about a lack of internet access in Alabama's Black Belt, University of Alabama student Brad Glover warned reporters that he could get kicked off the briefing at any moment. 
That's because he was talking during the video briefing by way of audio only, using his cell phone, as he does not have access to high-speed internet access at his Linden, Alabama, home in the Black Belt's Marengo County. 
The COVID-19 pandemic that sent students home to study online left many in the Black Belt and other rural parts of Alabama in the lurch, without access to the high-speed internet enjoyed by so many other Americans, according to the latest report in the University of Alabama's Education Policy Center's Black Belt 2020 series. 
The latest report, titled "Internet Access Disparities in Alabama & the Black Belt," found that 22 of 24 Black Belt counties, as defined by the Education Policy Center, are below the statewide average of 86 percent of the population who have access to high-speed internet, and two Black Belt Counties — Perry and Chocktaw — have no access at all. 
"It is still a terrible struggle for me to connect to get the things done that are required," said Glover, who interned with the Education Policy Center. 
Stephen Katsinas, director of the Education Policy Center, said that in the 1930s, nine of ten rural homes lacked the electric service that urban American homes, by that point, had for 40 years. 
"The Rural Electrification Act was passed to address this abject market failure," Katsinas said. "Today, as the COVID pandemic has shown, access to high-speed internet is as essential to rural Alabama as the REA was in the 1930s. Alabama must directly address the market failures that exist today to bring high-speech internet to every rural Alabamian, so that our rural workforce can access the lifelong learning skills they need, and our rural businesses can compete globally." 
The COVID-19 pandemic has also spotlighted the need to expand the growing area of telemedicine. 
Dr. Eric Wallace, medical director of Telehealth at UAB, told reporters during the briefing Monday that patients are largely doing telehealth from their homes, and explained that disparities in access to high-speed internet present a problem for them. 
"Since the COVID-19 pandemic began, UAB has done approximately 230,000 telehealth visits, and 60 percent of those were done by video," Wallace said. 
"Forty percent are audio only, and why is audio only? It's because we do not have broadband," Wallace said. "So it's not just broadband. It's broadband. It's tech literacy. Socioeconomics, to have a device in your home. It's all of that."
Wallace said that the coronavirus crisis has made clear that telemedicine is a "100 percent necessity" and that patient satisfaction studies make clear it's not going anywhere. 
The reasons for disparities in access to high-speed internet are myriad, explained Noel Keeney, one of the authors of the report and a graduate research assistant at the Education Policy Center. 
Keeney noted a study by BroadbandNow that estimates there are 154 internet providers in Alabama, but there are 226,000 Alabamians living in counties without a single provider, and 632,000 in counties with just a single provider. 
Even for those with access to internet providers, Keeney said that just approximately 44.4 percent of Alabamians have internet access at a cost of $60 monthly or below. 
"If we really care about our rural areas, we need to make an investment, and it needs to cut off that cost at a very low rate," Wallace said. 
Katsnias said there's a growing consensus on the part of Alabama's political leaders that access to high-speed internet is an important issue, noting that Gov. Kay Ivey in March 2018, signed into law the Alabama Broadband Accessibility Act, which has given internet access to nearly 100,000 Alabama students. 
"In March, Gov. Ivey awarded $9.5 million in broadband expansion grants, with a significant amount going to Black Belt communities," the report reads. "This was followed by $5.1 million in additional grants in May." 
"The State of Alabama also allocated $100 million in federal CARES Act-related dollars for "equipment and service for broadband, wireless hot spots, satellite, fixed wireless, DSL, and cellular-on-wheels to increase access for K-12 students undergoing distance learning," the report continues. 
An additional $100 million in CARES Act funds were made available to facilitate virtual learning across Alabama's K-12 schools, researchers wrote in the report, and another $72 million in federal aid went to the state's colleges and universities. 
Katsinas said however those federal funds are spent, the state still needs a long term plan for how to address the disparities in access to high-speed internet. 
"We need a long term plan and we need to do what we can do immediately," Katsinas said
Read more of the Education Policy Center's reports in the "Black Belt 2020" series here.