More than 2,500 Alabamians have died from COVID-19
At least 324 Alabamians have been reported dead from COVID-19 thus far in the month of September alone.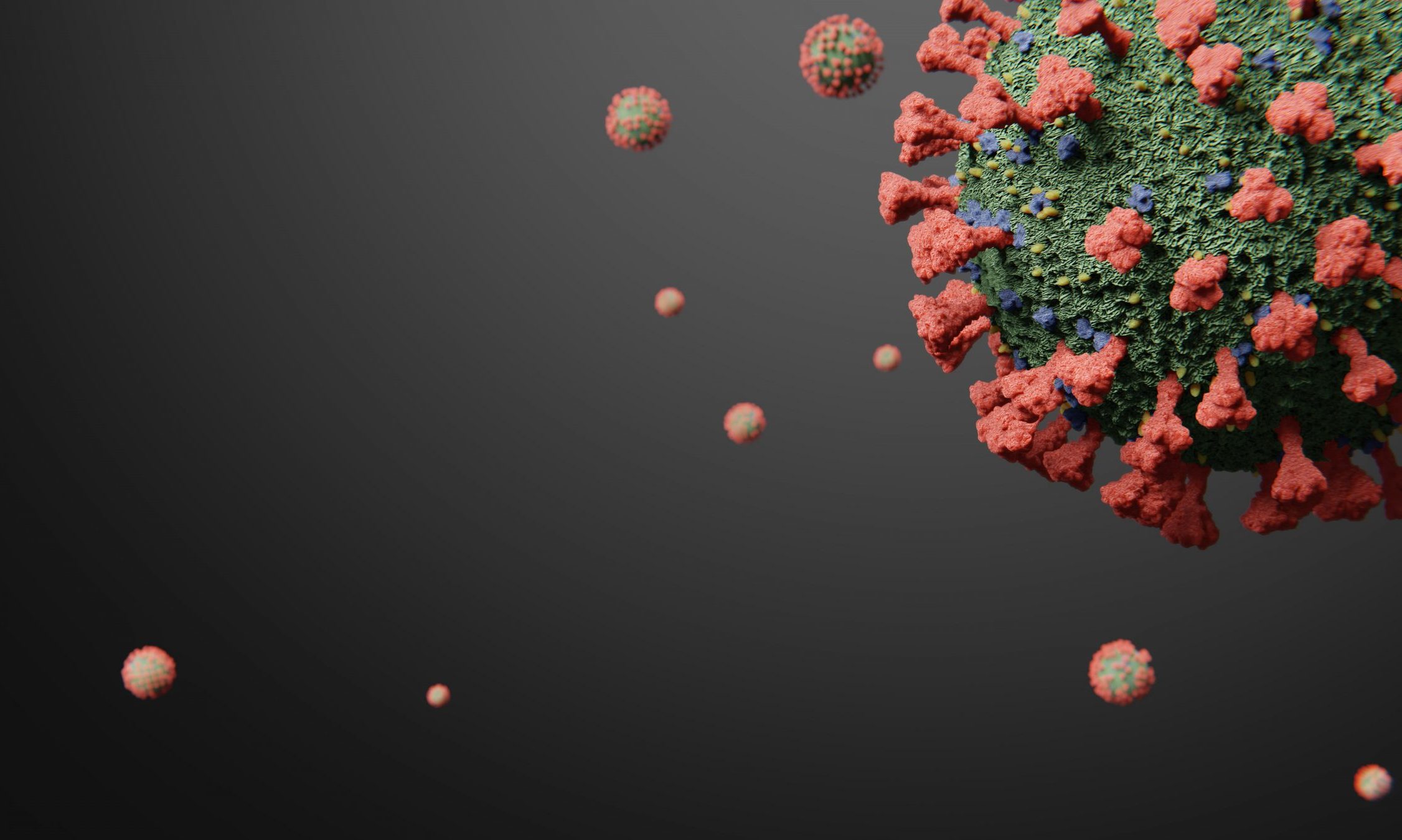 The Alabama Department of Public Health reported Thursday that 18 more Alabamians have died from COVID-19. These latest deaths raise the state's total COVID-19 death toll to 2,507.
At least 324 Alabamians have been reported dead from COVID-19 thus far in the month of September alone.
The state of Alabama currently has 81,117 active diagnosed coronavirus cases including 1,053 new cases on Thursday. At least 64,583 Alabamians have recovered from their coronavirus infections. The state has had a total of 148,206 confirmed and probable cases of the novel strain of the coronavirus, SARS-CoV-2.
More than 3 percent of the state's population has already been diagnosed with the coronavirus. This is the fourth highest rate of infection in the country and higher than every nation on Earth except Qatar, Bahrain, Aruba and French Guiana. The national average is 2.17 percent.
The state also has the ninth highest number of active coronavirus cases in the country, even though the number of cases per day has dropped significantly since peaking in July. Alabama is No. 41 in the country in coronavirus testing.
At least 768 Alabamians are hospitalized with COVID-19 on Wednesday, down from Aug. 6 when 1,613 Alabamians were hospitalized with COVID-19.
Alabama Gov. Kay Ivey's July 15 statewide mask order is being credited with the improvement in the COVID-19 numbers.
Roughly 54 percent of those who've died in Alabama were white, and 39 percent were Black. That disproportionate rate of death is despite just 25 percent of known cases being among Black people. Some 4 percent of deaths were persons of unknown race, and 2 percent were of another race.
More than 77 percent of Alabamians who have died from COVID-19 were aged 65 or older, and 18 percent were ages 50 to 64. Persons ages 65 and older were just 17 percent of diagnosed cases. Alabama is No. 21 in total number of COVID-19 deaths and No. 20 in deaths as a percentage of the state population.
The states that have been hit the hardest by COVID-19 are New York with 33,193 deaths, New Jersey with 16,213, Texas with 15,629, California with 15,402, Florida with 13,796, Massachusetts with 9,362, Illinois with 8,774, Pennsylvania with 8,157, Michigan with 7,019, and Georgia with 6,822.
Public health officials continue to urge Alabamians to socially distance.
Do not shake hands or hug people not from your household, wear a mask or cloth face covering any time you are around other people, stay at least six feet from people not from your household, don't sing, avoid bars and large crowds, wash hands frequently, use hand sanitizer and avoid touching your face.
The state of Alabama remains under a statewide "safer-at-home" order.
The statewide mask order is currently set to expire on Oct. 3, but Ivey is expected to extend the order into November.
Four different pharmaceutical companies — Johnson & Johnson, Pfizer, Moderna and AstraZeneca — are currently in stage three human trials in testing a COVID-19 vaccine.
At least 987,743 people have died from COVID-19 worldwide, including 207,583 Americans.
Governor declares state of emergency ahead of Tropical Storm Zeta
Zeta is currently a tropical storm over the Gulf of Mexico, but it is predicted to make landfall as a category one hurricane.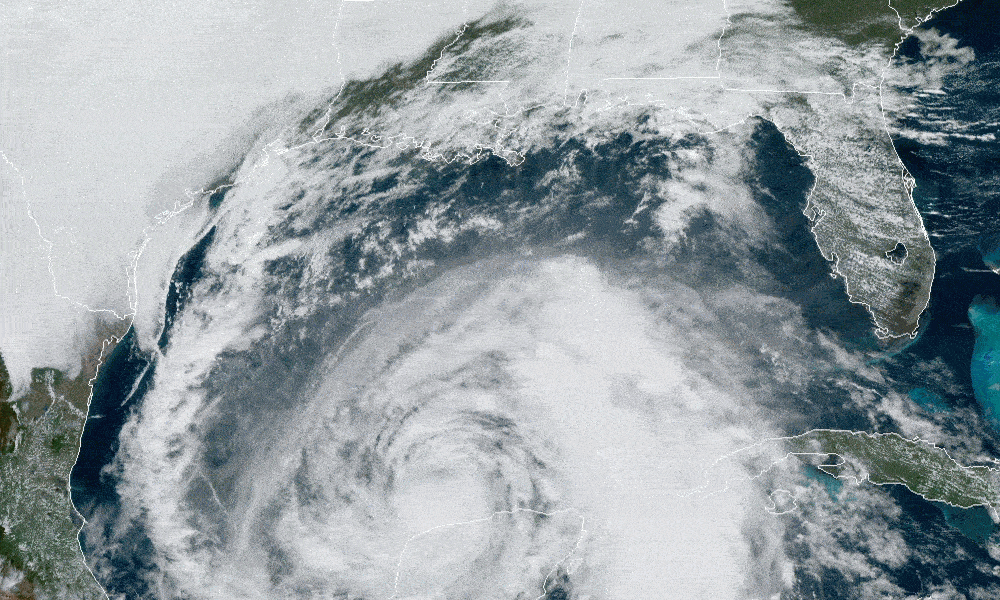 Alabama Gov. Kay Ivey on Tuesday issued a state of emergency as Tropical Storm Zeta approaches the Gulf Coast.
"Ahead of Tropical Storm Zeta's anticipated landfall Wednesday evening as a Category 1 hurricane, I am issuing a state of emergency effective today at 4:00 p.m.," Ivey said. "While this storm is not expected to have an impact as large as storms we've seen move through the Gulf earlier this year, we want to be in the best place possible to respond to anticipated rain, storm surge and mass power outage. I encourage everyone to remain weather aware and tuned in to their trusted news source as this storm could shift direction or change intensity. We continue to track the path of this storm and will stay in touch with the people of Alabama with any updates."
Zeta is currently a tropical storm over the Gulf of Mexico, but it is predicted to make landfall as a category one hurricane. The National Hurricane Center is predicting Zeta to make landfall in Mississippi on Wednesday and then proceed toward Alabama, but these storms can and do move.
A more easterly track could prove devastating to the Alabama Gulf Coast as was the case with Hurricane Sally, which shifted course in September, hitting Alabama, though Zeta is expected to be weaker than Sally at landfall.
The storm surge from the Mississippi-Alabama border to Dauphin Island is forecast to be 5 to 8 feet. Mobile Bay to the Alabama-Florida border is expected to have 3 to 5 feet of storm surge and from the border to Navarre, Florida, could experience 2 to 4 feet of storm surge.
Hurricane force winds are a possibility with this storm. Tropical force winds are expected to be an issue for Southern Mississippi and Alabama well inland. There is expected to be heavy rainfall across the state Wednesday night into Thursday morning.
The Baldwin County Emergency Management Agency announced that sandbags are available inside the county commission office at Robertsdale Central Annex (22251 Palmer Street) until 4:30 p.m. Tuesday and from 8 a.m. until 4:30 p.m. Wednesday or while they last.
Bring any help and shovels you will need. There is a limit of just 25 bags per person. Alabama's coastal counties are currently under a Tropical Storm Warning, a Storm Surge Warning for Mobile County and a High Rip Current and High Surf Warning.
Congressman Bradley Byrne said, "I just finished up briefings from Alabama EMA, FEMA, and the National Hurricane Center regarding #Zeta. We should not take this storm lightly and should start making preparations right away. After sundown Wednesday, I'd encourage everyone in Southwest Alabama to stay home and off the roads until sunrise Thursday. This storm will have impacts as far north as Montgomery, so those in Washington, Clarke, and Monroe counties will see tropical storm force winds and heavy rain. I'd encourage everyone to charge their phones and other necessary electronics. If you have an emergency during the storm, call 911 and do not try to drive."
Coastal Alabama is still in the process of recovering from Hurricane Sally which hit the state on Sept. 15.