Sewell votes for latest $2.2 trillion coronavirus relief bill
The new bill also provides families with a second round of direct payments of $1,200 for each individual and $500 for each dependent.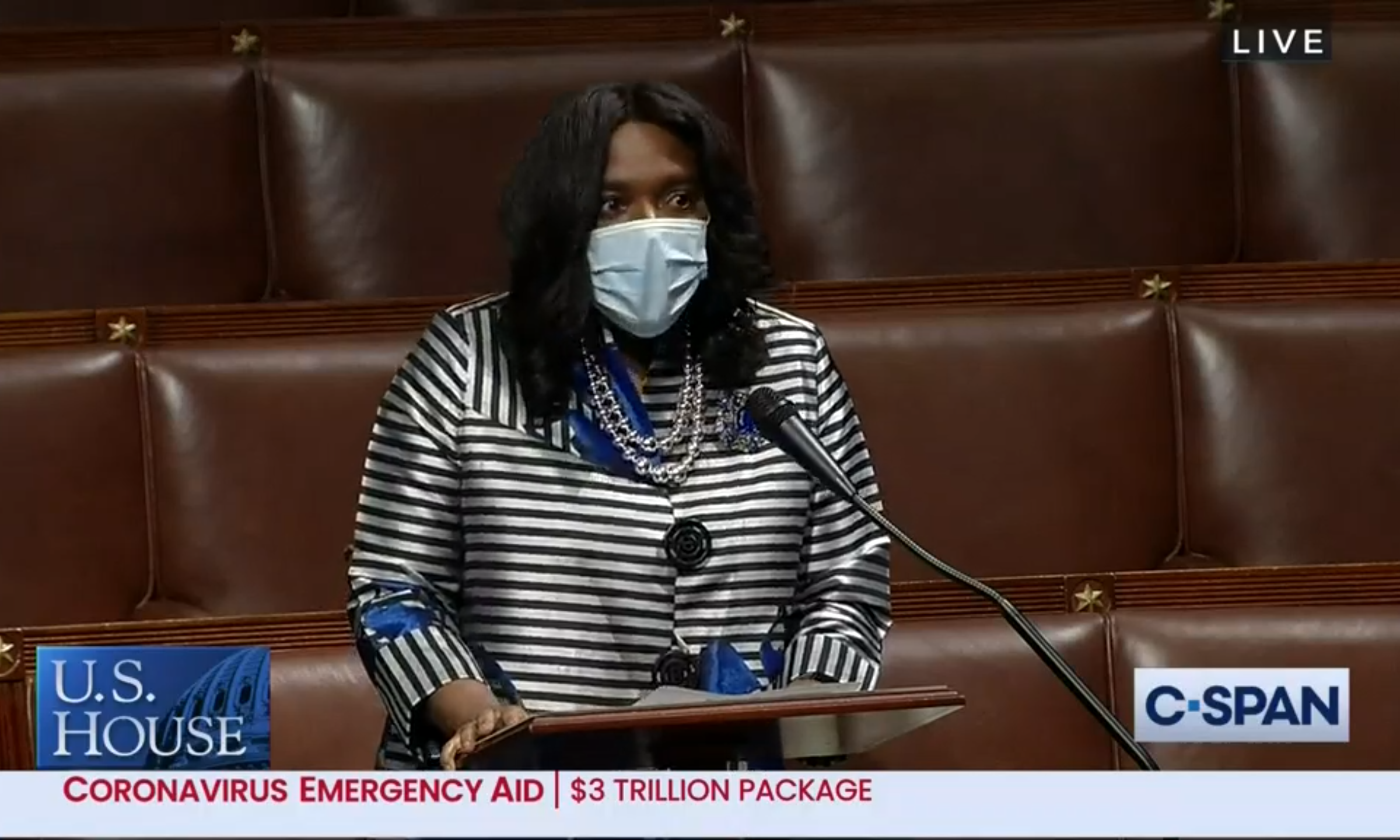 Congresswoman Terri Sewell, D-Alabama, this week voted in favor of the latest iteration of the Democratic coronavirus relief bill, the Heroes Act, intended to address the ongoing needs that have resulted from the COVID-19 public health crisis.
The previous version of the Heroes Act was $3.4 trillion and was rejected by the White House and Republicans as too costly and expansive. The latest version is $2.2 trillion, slimmed down in an attempt to achieve Republican support.
This bill reflects current negotiations between Democrats and Republicans, who have only supported a $1 trillion bill, as well as needs that have risen since the original Heroes Act passed the House of Representatives in May.
Sewell said that another stimulus package would provide $396 million in direct funding for counties and cities in Alabama's 7th Congressional District
"It is unfortunate that the White House and Senate Republicans have not been willing to compromise to provide additional money for ongoing relief to our communities, workers, and families," Sewell said. "With passage of the Updated Heroes Act today, House Democrats' have given the White House and Senate Republicans one more chance to pass another stimulus bill that will continue to provide critical relief for the American people."
"The provisions in the Updated Heroes Act are essential to avert greater economic and health catastrophe for families, schools, small businesses, essential workers, and health care providers in Alabama's 7th Congressional District," Sewell continued. "Not only does this legislation deliver much-needed resources to Alabama counties and cities, it also reflects House Democrats' willingness to compromise in good faith to ensure our country can weather this ongoing crisis."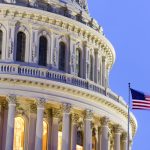 Brooks, Byrne vote against latest version of House coronavirus relief bill
This version was $2.2 trillion, slimmed down in an effort to reach an agreement with Republicans who have offered only a $1 trillion proposal in negotiations.
The latest iteration of the Heroes Act would cover coronavirus-related outlays and revenue loss and pay health care workers, library staff, law enforcement, fire, transportation, EMS, teachers and other vital workers in danger of losing their jobs because of plummeting state and local government revenues.
The new Heroes Act maintains key priorities from the original version of the Democratic legislation that passed the House in May. The new bill also provides families with a second round of direct payments of $1,200 for each individual and $500 for each dependent.
The bill would also extend weekly $600 federal unemployment payments through January 2021.
It contains many other provisions:
A new version of the Paycheck Protection Program that serves the smallest businesses and struggling non-profits, provides hard-hit businesses with second loans and delivers targeted assistance for the restaurant industry and independent live venue operators
$225 billion in funds for education to bolster education and child care including $182 billion for K-12 schools, nearly $39 billion for post-secondary education and $57 billion to support child care for families
The bill provides $75 billion for coronavirus testing, contact tracing, isolation measures and free COVID-19 treatments
$28 billion for procurement, distribution and education campaigns for a safe and effective vaccine
Enhances the new employee retention tax credit that encourages employers to keep employees on their payroll
Protection for Americans losing their employer-provided health insurance by making unemployed Americans automatically receive the maximum ACA subsidy on the exchanges, as well as a special enrollment period in the ACA exchanges for uninsured Americans
Raises the maximum SNAP benefit by 15 percent and provides additional funding for nutrition programs including targeted support for farmers and producers impacted by the coronavirus crisis
New resources for safe elections, an accurate Census and the troubled U.S. Postal Service
Republicans, though, point to other provisions as the reason for not supporting the legislation:
Removing $600 million from the original Heroes Act intended for the COPS Hiring program and state and local law enforcement assistance
Mandating a blanket release for certain covered federal prisoners and alleged criminals, while imposing a high burden for the government to prove they present a risk of harm to society upon release
Allowing undocumented immigrants to receive direct stimulus payments by not requiring social security number verification
Providing "deferred action" and work authorization during the emergency declaration and for 90 days after for immigrants without documented working
Removing provisions in the Paycheck Protection Program to prevent taxpayer dollars from going to Planned Parenthood
Allowing the marijuana industry to access banking services and products
Including early voting, no ID requirement for in-person voting, same-day registration and no excuse vote by mail
Sewell is serving in her fifth term representing Alabama's 7th Congressional District. She faces no Republican opponent in the Nov. 3 general election.
Alabama's Black Belt lacks quality internet access, report finds
Twenty-two of 24 Black Belt counties are below the statewide average of 86 percent of the population who have access to high-speed internet, and two Black Belt Counties — Perry and Chocktaw — have no access at all. 
During an online video briefing Monday on a report about a lack of internet access in Alabama's Black Belt, University of Alabama student Brad Glover warned reporters that he could get kicked off the briefing at any moment. 
That's because he was talking during the video briefing by way of audio only, using his cell phone, as he does not have access to high-speed internet access at his Linden, Alabama, home in the Black Belt's Marengo County. 
The COVID-19 pandemic that sent students home to study online left many in the Black Belt and other rural parts of Alabama in the lurch, without access to the high-speed internet enjoyed by so many other Americans, according to the latest report in the University of Alabama's Education Policy Center's Black Belt 2020 series. 
The latest report, titled "Internet Access Disparities in Alabama & the Black Belt," found that 22 of 24 Black Belt counties, as defined by the Education Policy Center, are below the statewide average of 86 percent of the population who have access to high-speed internet, and two Black Belt Counties — Perry and Chocktaw — have no access at all. 
"It is still a terrible struggle for me to connect to get the things done that are required," said Glover, who interned with the Education Policy Center. 
Stephen Katsinas, director of the Education Policy Center, said that in the 1930s, nine of ten rural homes lacked the electric service that urban American homes, by that point, had for 40 years. 
"The Rural Electrification Act was passed to address this abject market failure," Katsinas said. "Today, as the COVID pandemic has shown, access to high-speed internet is as essential to rural Alabama as the REA was in the 1930s. Alabama must directly address the market failures that exist today to bring high-speech internet to every rural Alabamian, so that our rural workforce can access the lifelong learning skills they need, and our rural businesses can compete globally." 
The COVID-19 pandemic has also spotlighted the need to expand the growing area of telemedicine. 
Dr. Eric Wallace, medical director of Telehealth at UAB, told reporters during the briefing Monday that patients are largely doing telehealth from their homes, and explained that disparities in access to high-speed internet present a problem for them. 
"Since the COVID-19 pandemic began, UAB has done approximately 230,000 telehealth visits, and 60 percent of those were done by video," Wallace said. 
"Forty percent are audio only, and why is audio only? It's because we do not have broadband," Wallace said. "So it's not just broadband. It's broadband. It's tech literacy. Socioeconomics, to have a device in your home. It's all of that."
Wallace said that the coronavirus crisis has made clear that telemedicine is a "100 percent necessity" and that patient satisfaction studies make clear it's not going anywhere. 
The reasons for disparities in access to high-speed internet are myriad, explained Noel Keeney, one of the authors of the report and a graduate research assistant at the Education Policy Center. 
Keeney noted a study by BroadbandNow that estimates there are 154 internet providers in Alabama, but there are 226,000 Alabamians living in counties without a single provider, and 632,000 in counties with just a single provider. 
Even for those with access to internet providers, Keeney said that just approximately 44.4 percent of Alabamians have internet access at a cost of $60 monthly or below. 
"If we really care about our rural areas, we need to make an investment, and it needs to cut off that cost at a very low rate," Wallace said. 
Katsnias said there's a growing consensus on the part of Alabama's political leaders that access to high-speed internet is an important issue, noting that Gov. Kay Ivey in March 2018, signed into law the Alabama Broadband Accessibility Act, which has given internet access to nearly 100,000 Alabama students. 
"In March, Gov. Ivey awarded $9.5 million in broadband expansion grants, with a significant amount going to Black Belt communities," the report reads. "This was followed by $5.1 million in additional grants in May." 
"The State of Alabama also allocated $100 million in federal CARES Act-related dollars for "equipment and service for broadband, wireless hot spots, satellite, fixed wireless, DSL, and cellular-on-wheels to increase access for K-12 students undergoing distance learning," the report continues. 
An additional $100 million in CARES Act funds were made available to facilitate virtual learning across Alabama's K-12 schools, researchers wrote in the report, and another $72 million in federal aid went to the state's colleges and universities. 
Katsinas said however those federal funds are spent, the state still needs a long term plan for how to address the disparities in access to high-speed internet. 
"We need a long term plan and we need to do what we can do immediately," Katsinas said
Read more of the Education Policy Center's reports in the "Black Belt 2020" series here.