October Snapper extension is still on
Red Snapper season rarely extends this late in the year but MRD determined that Alabama's recreational anglers did not harvest their quota of the popular saltwater fish.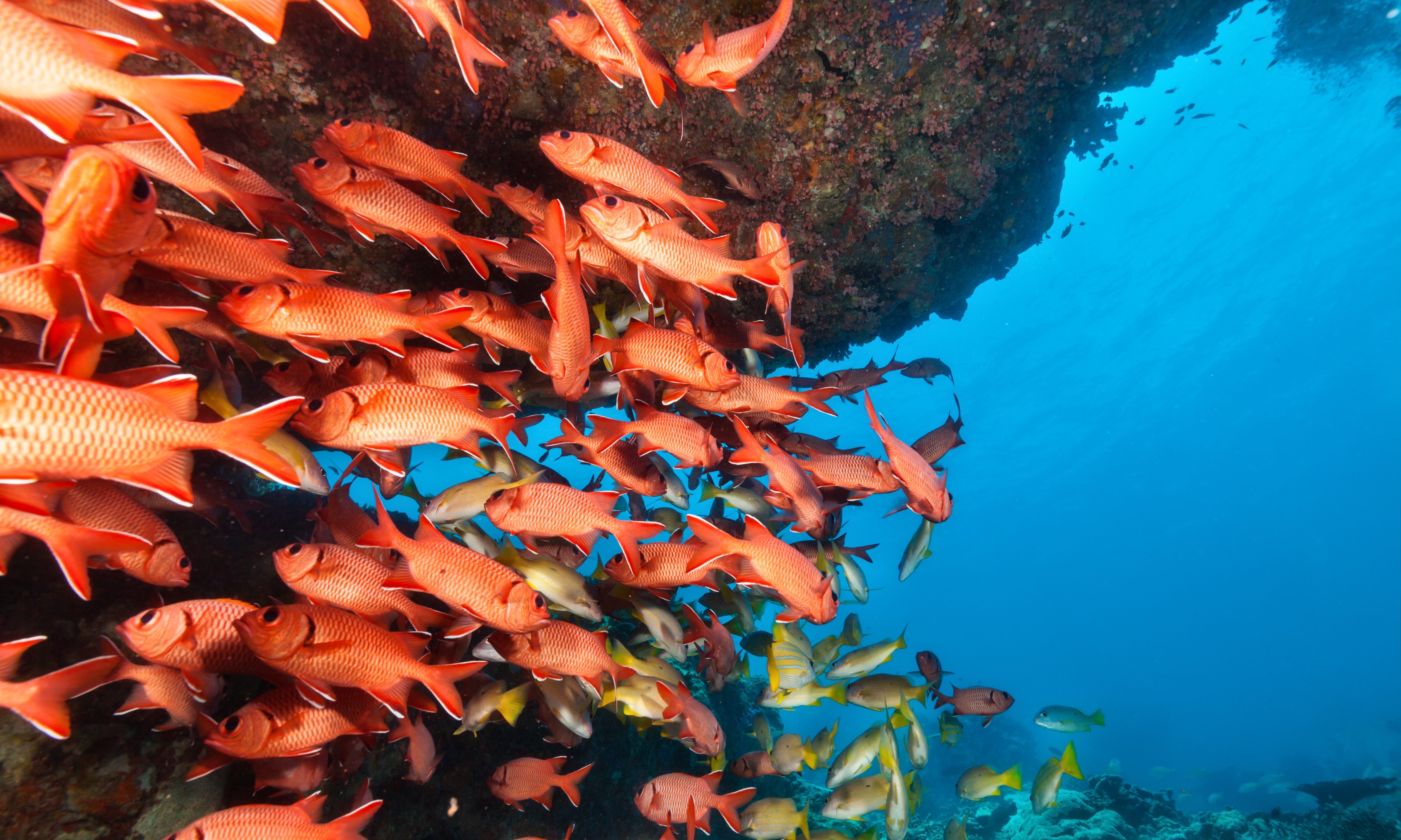 The Alabama Department of Conservation and Natural Resources reports that despite Hurricane Sally hitting the Alabama Gulf Coast in September, the Oct. 10 to 12 red snapper season is still on for Alabama's private recreational anglers.
A lot of boats were damaged in the storm, which could pose a challenge for some anglers.
"Our intention is to keep the three-day season in October open," said Scott Bannon, the director of the Alabama Department of Conservation and Natural Resources' Marine Resource Division. "If people have the opportunity to participate, they will. We'll get the numbers through Snapper Check and our surveys after that. Our promise is that we want to use all of the quota we have. If the weather is bad or participation is extremely low, we could look at additional days."
"I think there will be enough people," Bannon continued. "Our concern is the south Baldwin folks who were on or near the water suffered an extreme amount of damage. The number of boats that are damaged is possibly in the thousands. That could have an impact on all fisheries. From a fish stock standpoint, we're going to see the pressure off for a few weeks and that can have some benefits. For the anglers, it's some lost opportunities."
The reefs could be damaged due to the storm and many artificial reefs may have even moved.
"The impact of a storm like this goes surprisingly deep," said Bob Shipp, professor emeritus at the University of South Alabama's marine sciences department. "Several studies have been done, and with a major hurricane like this, the impact is well over 100 feet deep. For fisheries, what we have is the ones really impacted are the reef species. We've been tagging red snapper and triggerfish for years. What we found is they stay put year after year. They don't leave the reef until there's a storm. Then they may show up 50 miles away to another reef. The (fish) movement is usually west to east, but I don't know if that is something we can count on."
Shipp said that some reef structures in the 1,060-square-mile artificial reef zones were likely moved or covered with sand.
"The pyramids that David Walter (Reefmaker) puts down seem to be pretty stable, but the smaller reefs, like the chicken coops, get blown all over the place," he said. "It's going to be interesting when things settle down. There's going to be lots and lots of reefs in different locations and nobody will have the numbers. People are going to be out running over these reefs and building new sets of numbers."
"I saw some reports of wave heights of 30 feet," Bannon said. "That's a lot of energy dispersed in the nearshore zones. But the pyramids have proven to be pretty resilient. The shape helps keep them in place. If they have been there for any amount of time, they have subsided, or sunk into the bottom, and that helps keep them from rolling. We have seen them turn over before, but they stay in that area. They don't disappear."
Shipp warned that boaters should be aware of potential hazards to navigation in displaced piers, pilings and other debris.
"There's going to be an awful lot of floating debris for a while," Shipp said. "It always concerns me that these boats with twins or triples (outboards) can go 50 knots. If you hit something going that fast, one can only guess the results. If you're going to be extra careful, this is the time to do it."
"Anytime we have a storm event or high-water event, all kinds of debris ends up in the water," Bannon warned. "You have material blown into the water from the hurricane, and the rain dumped on the rest of the state will cause all sorts of material to come down the high rivers. Boaters definitely need to be aware of this. This is going to be an ongoing concern, potentially for the next couple of years."
Bannon said that MRD personnel are checking the in shore reefs to make sure the pilings and lighting remain. Sonar surveys are also planned to check that the reef material is intact.
"Our current major concern is for the oyster reefs," Bannon said. "We are going to try to open in October. Our surveys prior to the storm showed we were going to have a productive season, more than we did last season."
12,000 sacks of prime oysters came out of Alabama waters last year. Bannon said that before Sally, MRD was predicting an increase in harvest of about two-thirds.
"But with three days of heavy northeast winds and a lot of wave action, we have concerns about the oysters at Cedar Point East and each side of the Dauphin Island Bridge," Bannon said. "Those oysters may have been moved or potentially covered up. We will be conducting surveys over the next couple of weeks to evaluate that. We are still planning to open up. Additionally, 100 boats of harvesters will also let us know what they are finding after we open up."
Remember that hunting and fishing licenses had to be renewed on Sept. 1. It is easy to have forgotten to renew last month given the hurricane impact.
Red Snapper season rarely extends this late in the year but MRD determined that Alabama's recreational anglers did not harvest their quota of the popular saltwater fish so the state granted the extra fishing days.
Fishing is an enormously economically important sport in Alabama that whole families can enjoy together.
Interior Department designates new national recreational trail in Alabama
The designation is part of a broader national announcement that establishes 30 new national recreation trails in 25 states, adding more than 1,275 miles to the National Trails System.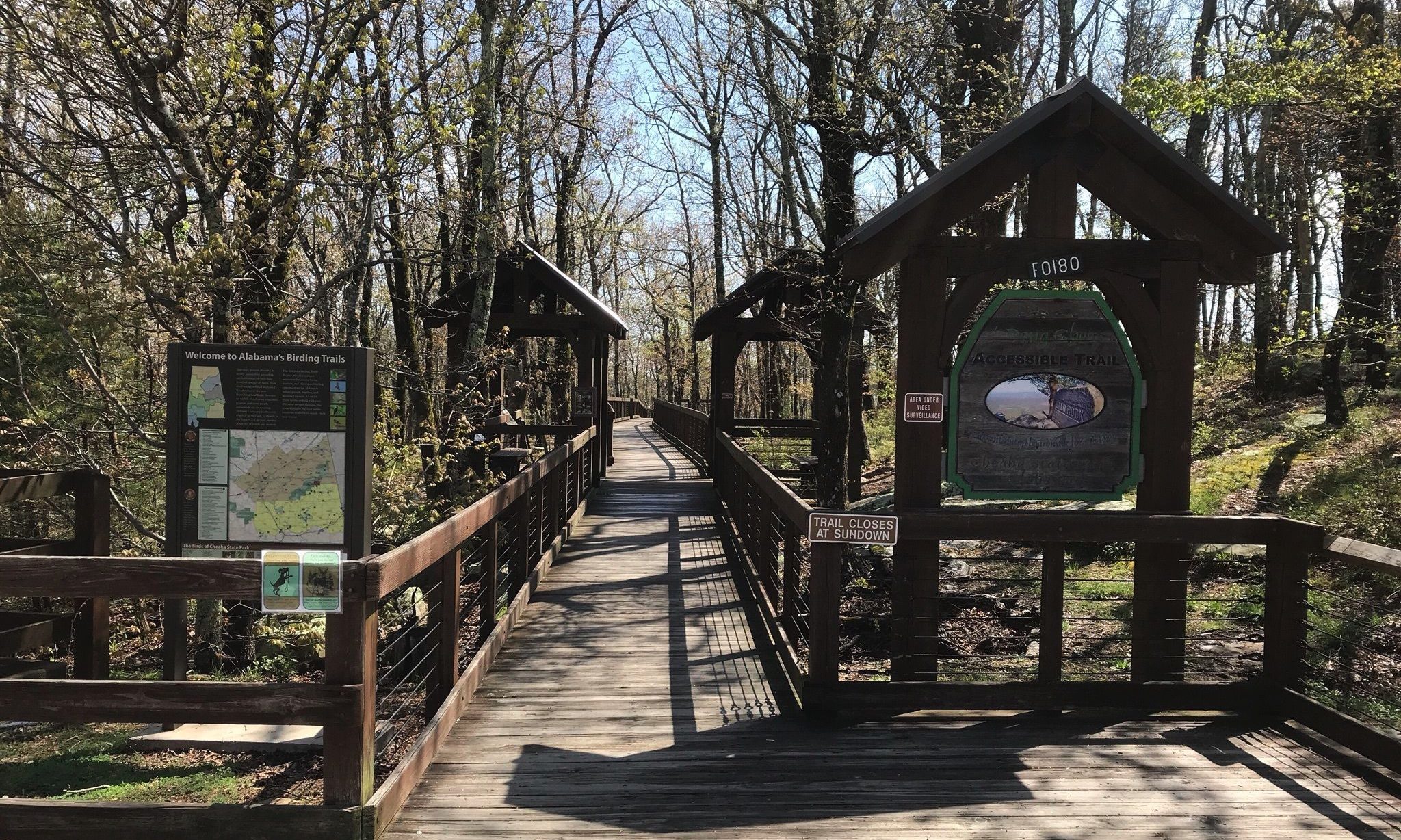 United States Secretary of the Interior David L. Bernhardt this week designated a new national recreation trail in Alabama.
Located in Cheaha State Park, the Doug Ghee Accessible Trail (Bald Rock Boardwalk) is a 0.3-mile boardwalk trail that allows users of all abilities to journey through the enchanted hardwood forested foothills of the Appalachian Mountains.
The designation is part of a broader national announcement that establishes 30 new national recreation trails in 25 states, adding more than 1,275 miles to the National Trails System.
The announcement is in addition to the 370 miles of national recreation trails that were designated in 2018, bringing the Trump administration's total to 49 national recreation trails added, spanning 1,645 miles.
"I encourage Americans to get outside, enjoy our incredible public lands and visit a nearby national recreation trail," Bernhardt said. "Spanning more than 83,000 miles, larger than the interstate highway system, the National Trails System provides easy access to a wide variety of outdoor experiences. The Trump Administration is committed to expanding public access to the outdoors, so more Americans have the opportunity and ability to experience it in all of its splendor."
Bernhardt said that the new designations advance the Trump administration's priority to increase public access to outdoor recreational opportunities in alignment with Secretary's Order 3366.
Interior-managed outdoor recreation activities support more than 452,000 jobs and account for more than $58 billion in economic output across the country.
"American Trails promotes and maintains the database of our country's National Recreation Trails (NRT) and applauds this new slate of Secretarial designations from the Department of the Interior," said NRT executive director Mike Passo. "The NRT program brings vibrancy to the National Trail System by uniquely highlighting trails that are accessible, relatable, and serve a wide diversity of our nation's public. With these designations, the NRT database at AmericanTrails.org exceeds 1,300 trails."
"American Hiking Society welcomes the designation of 30 new National Recreation Trails that will create enhanced recreational opportunities for hikers and all types of trail users," said American Hiking Society executive director Kate Van Waes. "Each trail selected to receive this honor must support a diversity of users, reflect its region, and be among America's best trails, all qualities that benefit the hiking community."
"Americans are enjoying close-to-home recreation and thanks to our amazing National Trails System, they have even more places to explore," said PeopleForBikes President and CEO Jenn Dice. "With a 75 percent increase in bike ridership on trails this year, we commend the Department of the Interior for this expansion and granting our nation more access to the outdoors. Thanks to these initiatives, we're getting closer to meeting the needs of a fast-growing community of people outdoors and on bikes finding joy, freedom and health on our trails nationwide."
The National Trails System, which includes national scenic, national historic, and national recreation trails, offers an abundance of scenic, historic and recreation trails for outdoor enjoyment on America's public lands.
The system promotes preservation, public access, travel within and enjoyment and appreciation of the open-air, outdoor areas, and historic resources of the United States.
The National Recreation Trails Program is jointly administered by the National Park Service and the U.S. Forest Service, in conjunction with a number of federal and nonprofit partners.
The designation of a national recreation trail can be done by either the secretary of the interior or the secretary of agriculture on an existing local or regional trail with the consent of the federal, state, local, nonprofit or private entity that has jurisdiction over the trail.
Families are looking for more outdoor recreational activities such as hiking, fishing, hunting and camping given the dangers associated with group activities like sports, theaters and other activities during the coronavirus pandemic.
Hiking on the National Recreation Trails is a fun, safe activity that the whole family can enjoy while still maintaining CDC recommended social distancing.