Opinion | New AUM poll: We're all losing
Slap an R out beside the name of an actual tree and 60 percent of Alabama voters would slog into a voting booth and declare that the tree best represents them.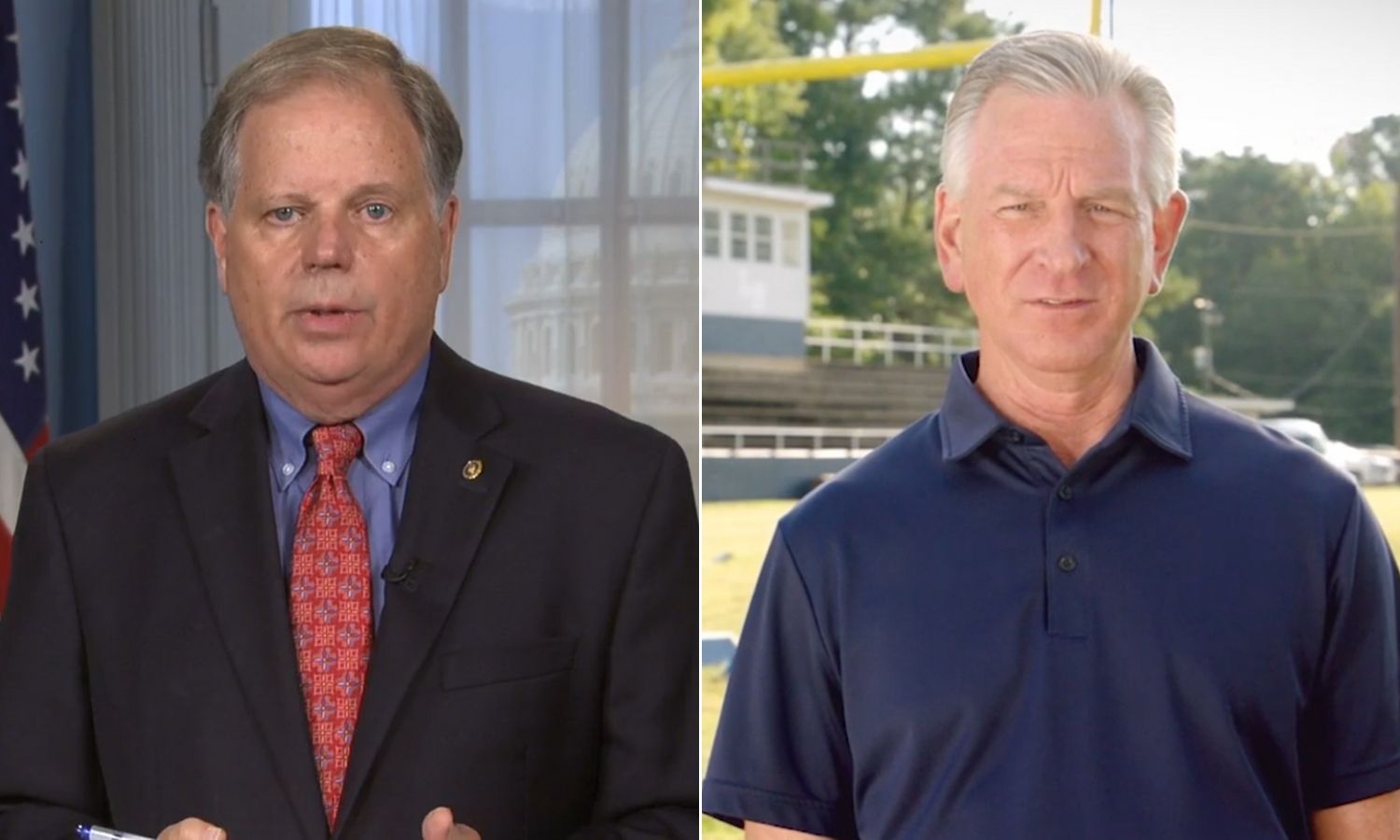 Nothing matters anymore. A new poll from Auburn University Montgomery proves that point. At least as far as Alabama voters are concerned, there's nothing that a Republican can say or do — short of allegedly molesting young girls — that can swing the vote from R to D.
That poll from AUM showed President Donald Trump with a 20-point lead over former Vice President Joe Biden and shows former Auburn coach and current Florida resident Tommy Tuberville with a solid 12-point lead over current U.S. Sen. Doug Jones.
So, see? Nothing matters.
Slap an R out beside the name of an actual tree and 60 percent of Alabama voters would slog into a voting booth and declare that the tree best represents them.
It's pathetic.
I mean, really, at this point, what would it take to sway voters in this state? Because this polling was done after more than 200,000 COVID-19 deaths and after the president was caught on tape lying about the seriousness of the virus.
So, lying to the point of killing the population of Birmingham isn't a deal breaker for Alabama voters.
Nor is lying about pretty much anything.
Because Trump has done so nonstop from the start. In fact, it's hard to think of a single thing that he hasn't lied about.
Remember when he said he was going to save the coal industry? Nope. Didn't do that. It's actually much worse now.
Remember when Mexico was going to pay for the wall? Nope. Didn't happen. As a matter of fact, we stole money from military housing to pay for a portion of it.
Remember when he was going to have a beautiful, wonderful health care plan to replace Obamacare? Nope. Despite fighting all the way to the Supreme Court, neither Trump nor congressional Republicans have even an imaginary health care plan.
Remember when he said he'd protect pre-existing conditions? Nope. The thing that actually protects them is Obamacare, and Trump is currently suing to kill those protections.
Remember when he said in April that the coronavirus was basically like the flu? Nope. Turns out that in February, he told Bob Woodward that the virus was much worse than the regular flu.
Remember when he said … you know, I could go on and on and on like this. Because the list of nonsensical, hyperbolic, ridiculous things that this president has said is almost endless.
But what's the point? You know these things are untrue and you're voting for him anyway.
And you're also going to allow the most ignorant U.S. senator in modern history to tag along. Because that's who Tommy Tuberville will be if you elect him — the dumbest.
Dumber than Ted Cruz. Dumber than Kelly Loefler.
Tubs will stroll in on day one without knowing what the Voting Rights Act is. Without a position on climate change. Without a position on the economy. Without a stated position on COVID relief.
The Montgomery Advertiser's Brian Lyman sent basic questions to both the Jones and Tuberville campaigns, asking them both straightforward questions about climate change. It was the second round of such questions, and both rounds got the same response.
Jones sent detailed answers. Tuberville ignored them.
Why? Because you don't give a damn.
Tuberville hasn't answered a single question about anything so far. Not one.
He's up 12 points and you know — YOU. KNOW. — that he is by far the less qualified candidate in the race. You don't have to say it out loud. Everyone knows it. And we all know you know it too.
That's a sad state.
And I fear that there is no bottom. Because, really, what would it be?
If 200,000 dead Americans doesn't do it, even as you're listening to the president admit he's lying to people about it, what would be the catastrophic event that actually did turn Alabama voters?
I'm not sure I want to find out.
Trump Truck and boat parades this weekend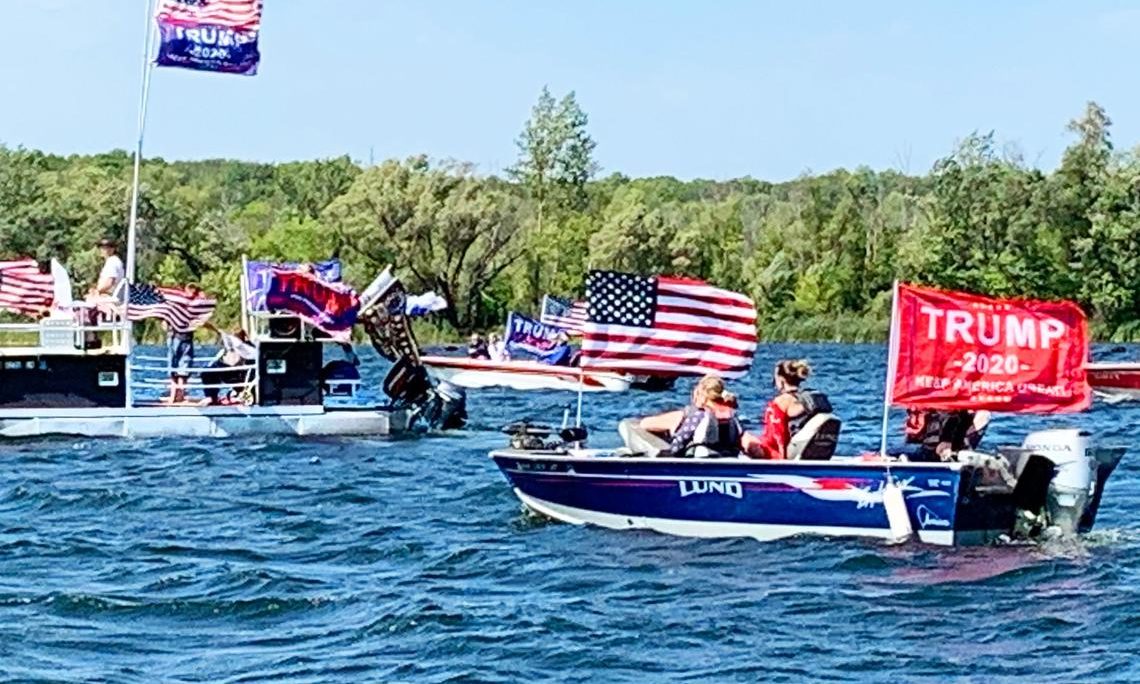 As Election Day draws near, Alabama Republicans are excited about promoting the re-election of Donald J. Trump as President and the election of Tommy Tuberville for U.S. Senate. This weekend two pro-President Trump events are happening in the state. There will be a truck parade from Ashland to Phenix City on Saturday sponsored by the Clay County Republican Party, while there will also be a boat parade on Wilson Lake in the Shoals sponsored by the Colbert County Republican Party on Sunday.
The pickup trucks will assemble at the Ashland Industrial Park in Clay County, 8240 Hwy 9, Ashland. There is a pre-departure rally at 10:00 a.m. central standard time. The trucks will depart at 11:00 a.m. and then proceed on a parade route that will take them into the bitterly contested swing state of Georgia. The Trump Pickup Parade will wind through east Alabama and West Georgia traveling through LaGrange and Columbus before concluding near the Alabama/Georgia line in Phenix City, 332 Woodland Drive, Phenix City at approximately 2:00 p.m. central time. Speakers will begin at 3:00. Trump flags will be on sale at the event.
The Phenix Motorsports Park will be hosting what sponsor hope could possibly the world's largest Pickup Tuck parade in U.S. history that is routing over 50 mile through Georgia in effort to "pickup" President Trump's numbers in GA.
A number dignitaries have been invited to address the Phenix City rally, including Coach Tuberville. Former State Sen. Shadrack McGill, Trump Victory Finance Committee member former State Rep. Perry O. Hooper Jr., and Paul Wellborn, the President and CEO of the largest Family owned Kitchen Cabinet manufacture in the USA are among the featured speakers who have committed to speak at the event.
Entertainment will be provided by: Charity Bowden, an up and coming country music singer who was the runner up on "The Voice". Charity will sing 'I am Proud to be an American' as well as songs from her Voice performances. The McGill Girls will also perform. The three beautiful and talented sisters will be singing patriotic songs in three part harmony. Geoff Carlisle, a professional DJ will be keeping the crowd pumped with music and entertainment.
Following the speakers and the entertainment there will Trump truck-vs- Joe Bidden truck races down the drag strip for the finale.
The Northwest Alabama boat parade will be on Sunday. The boats will gather at 2:00 p.m. near Turtle Point and then the flotilla will parade around the open waters of Wilson Lake til 3_00 p.m.. There will be a contest for best decorated Trump boats.
Trump supporters have held a number of large boat parades across the state to show their support for the re-election of Pres. Trump.
Boat parade sponsors say that this parade will be: pro-American, pro-law enforcement, pro-military.