Sentinel COVID-19 testing across Alabama campuses showing few cases
"So that means the students got the message," Dr. Michael Saag said.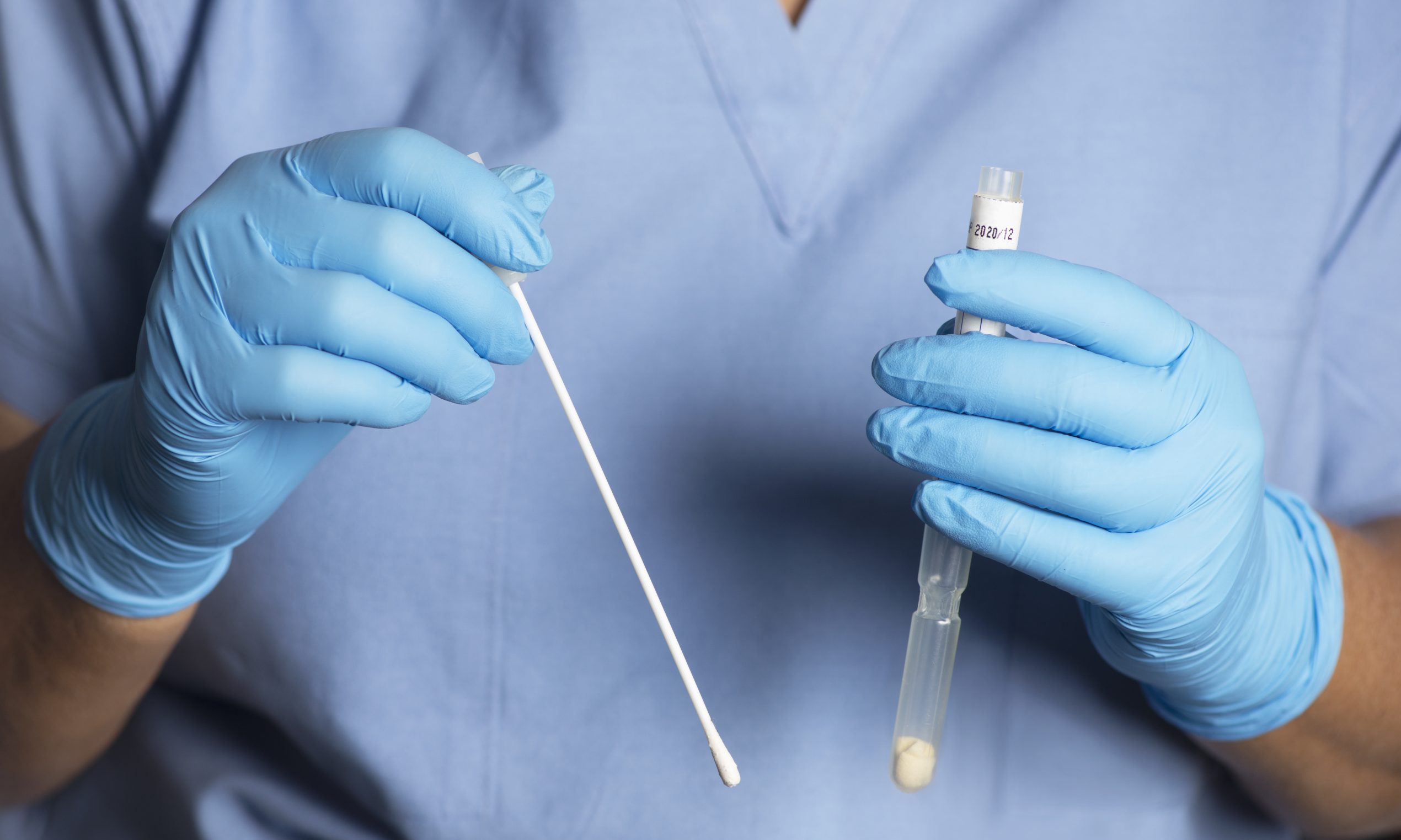 After several COVID-19 outbreaks at two of Alabama's larger universities at the start of the school year, students have changed habits, and it's showing in a reduced number of new cases, according to a leading infectious disease expert who's helping run a sentinel testing program underway at campuses across the state. 
Dr. Michael Saag, an infectious disease expert at UAB, who has been consulting with the developers of the GuideSafe COVID-19 sentinel testing program and the universities, told reporters on Thursday that those several outbreaks came under control several weeks ago. 
"So that means the students got the message," Saag said. "The students are taking this very seriously, and I'd like to applaud the students on all the campuses for really taking this on and doing a great job of keeping the numbers down on their campus." 
Bob Phillips, director of the GuideSafe entry testing, explained that the program randomly selects asymptomatic students and faculty on participating higher education campuses and invites them to take a test. Doing so gives public health officials a glimpse at what's happening with the disease on those campuses, whether new cases are declining or advancing, he said. 
As of Thursday, approximately 8,000 people have been tested across the 44 participating four-year and two-year campuses. Of those tests, less than half of one percent were positive, which is slightly lower than the percent positive during entry testing at the start of the school year, Phillips said. 
Students with COVID-19 symptoms are directed to go to their student health office for testing, Phillips said, so that the program can focus on asymptomatic people and root out any undetected cases to prevent outbreaks. 
About half of those invited by email to get tested agree to do so, so to ensure the program is getting a good picture of what's happening on campuses, the number of invitations is increased to compensate, Phillips said. 
Saag said people may decide not to participate due to time constraints, but he also suspects there may be other reasons not to come in for testing. 
"One limitation that we're working through is to make this mandatory," Saag said. "One of the possible biases is without it being mandatory, some people can decide not to be tested, especially if they think they've had some risk." 
"The ideal is for everyone to be mandated to get the test and show up. That said, I feel pretty confident that if there was an outbreak or a cluster of cases on any one of the campuses, we would see some degree of signal, especially with the baseline being as low as it is being less than 0.5 percent," Saag said. 
The University of Alabama on Sept. 25, the most recent data available, reported that 24 students and nine faculty had tested positive for COVID-19 during the previous week. That was a substantial decrease from the university's peak of 846 confirmed cases among students and faculty during the week of Aug. 28 to Sept. 9.
Sentinel testing of students and staff at the University of Alabama for the week ending Sept. 21 showed just three of the 487 tested were positive for COVID-19, for a percent positivity rate of .61 percent. UAB recorded a .24 percent positivity rate for sentinel testing on that campus that week, with just one case found among 405 tested.
Auburn University reported 21 cases across all campuses for the week ending Oct. 4. The university saw 598 confirmed cases for the week ending Sept. 6. Auburn University also publishes results of the sentinel testing done through GuideSafe, which shows that for the week ending Oct. 4 the percent positivity rate was zero, meaning no cases were detected.
Speaking of the state as a whole, Saag said Alabama's percent positivity is still too high, at just under 14 percent on Wednesday. 
"We need that number below 5 percent, so we're not out of the woods," Saag said. "The other thing is that our rate per hundred thousand is still well above 15. We'd like that less than three per hundred thousand, so we got a long way to go." 
Saag said what we're seeing is "kind of a smoldering in the community at-large," referring to the spread of coronavirus statewide. 
"Doesn't seem to be a surge at this point, but we're watching for that," Saag said. 
Dr. Don Williamson, president of the Alabama Hospital Association, told APR on Wednesday that while new daily cases statewide have remained relatively steady since mid-September, he's seeing an uptick on hospitalizations of COVID-19 patients in two large hospitals and a one-day jump in a third this week. 
"I worry that mask fatigue is getting to the real thing, and people are misinterpreting the better numbers right now," Williamson said of Alabama's reduction in cases, hospitalizations and deaths in the weeks after Gov. Kay Ivey's statewide mask order went into effect in July.
At least 248 COVID deaths reported in Alabama in October
The cumulative death toll in Alabama has risen by 248 to 2,788 in October and by 124 in the last week alone.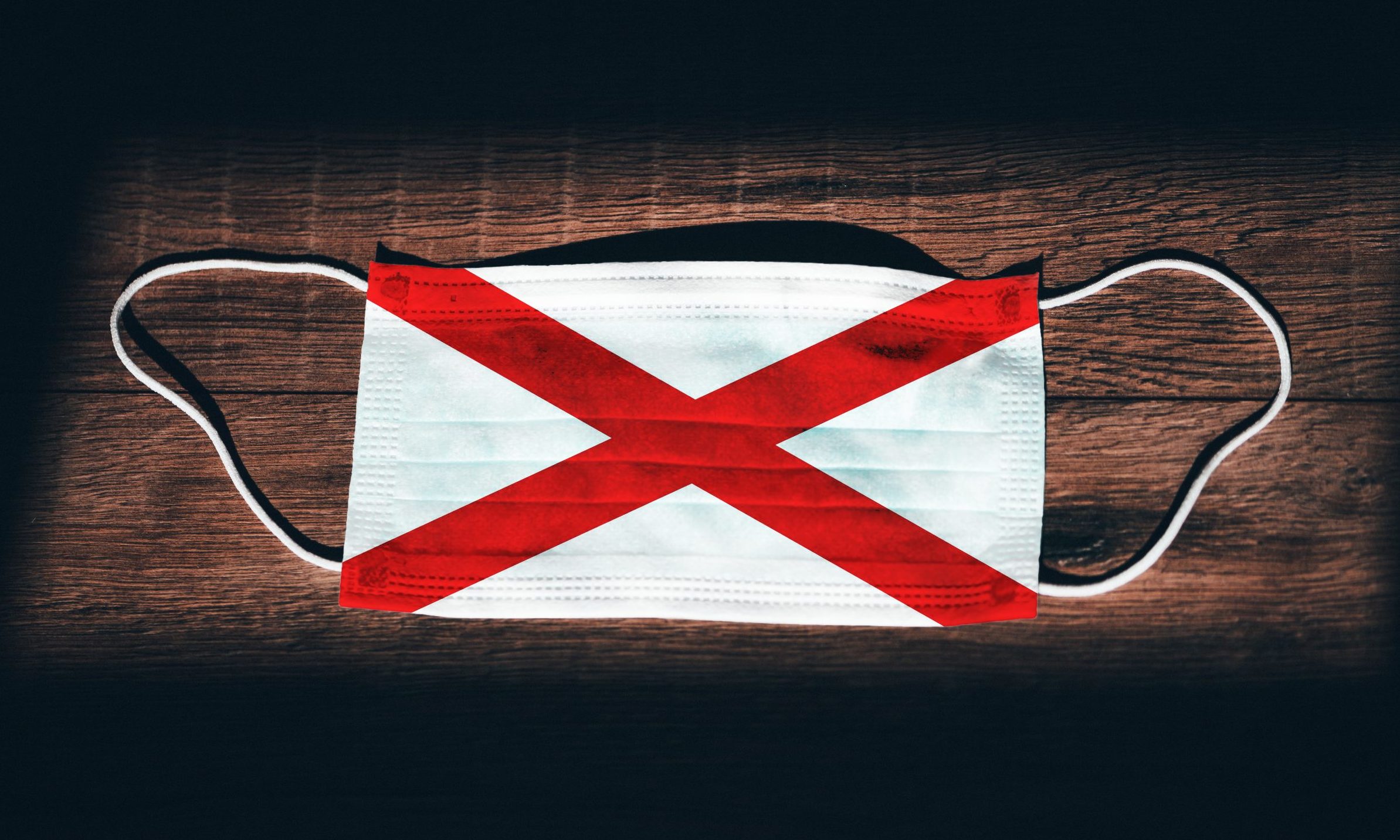 We're a little more than halfway through the month of October and the Alabama Department of Public Health has already reported at least 248 deaths from COVID-19.
The cumulative death toll in Alabama has risen by 248 to 2,788 in October and by 124 in the last week alone.
At least 378 deaths were reported in the month of September, a rate of 12.6 deaths per day over the month. In the first 17 days of October, the rate has been 14.6 deaths per day, a 15.9 percent increase from September.
Deaths were higher in July and August. The cumulative death toll increased by 582 in August and 630 in July, the worst month of the pandemic for the state.
On Saturday, ADPH reported that 1,288 more people in the state were confirmed positive with the coronavirus, and on Sunday the count increased by 964. The number of confirmed cases in Alabama has risen to 172,626.
There have been 17,925 new cases Alabama in October alone. The state is averaging almost 996 cases per day in October, which is up from September.
The state had 28,643 new coronavirus cases in September, 38,335 cases new cases in August, and 49,678 cases in July. Public health officials credit Alabama Governor Kay Ivey's statewide mask order on July 15 with slowing the spread of the virus in the state, but the virus has not gone away.
ADPH reported 823 hospitalizations for COVID-19 on October 17, the most recent day for which we have data. While hospitalizations for COVID-19 are down from the peaks in early August in Alabama have risen from Oct. 1 when 748 Alabamians were hospitalized, a 10 percent increase from the first of the month.
The state of Alabama is continuing to struggle to protect its most vulnerable citizens. At least 6,497 residents of long term care facilities in Alabama have been diagnosed with the coronavirus, 247 of them in October.
There have also been 3,362 cases among long term care workers in Alabama, including 197 in the month of October. Some 9,819 Alabama health care workers have also contracted the coronavirus.
Most people who test positive for the novel strain of the coronavirus, SARS-CoV-2, are asymptomatic or have only minor symptoms, but in about one out of five cases it can become much more severe.
For older people or people with underlying medical conditions like obesity, heart disease, asthma, cancer, diabetes or HIV, COVID-19 can turn deadly. COVID-19 is the abbreviated name for the medical condition caused by the SARS-CoV-2 virus.
Some 1,115,600 people worldwide have died from COVID-19 worldwide, including 224,284 Americans. There are 8,972,704 known active cases in the world today.
Public health officials warn citizens that coronavirus remains a present danger in our community. Social distancing is the best way to avoid spreading the virus. Avoid venues with large groups. Don't shake hands or hug persons not living in your household.
Avoid leaving your home as much as possible and wear a mask or cloth face covering when you do go out. Avoid touching your face and wash your hands with soap frequently. Hand sanitizer is recommended.
A coronavirus vaccine may be available in the coming months, but we don't yet know when or how effective it will be.