Study: COVID-19 infection rates more than double without lockdowns
Infection and fatality rates would have been higher without stay-at-home orders, a new UAB study found.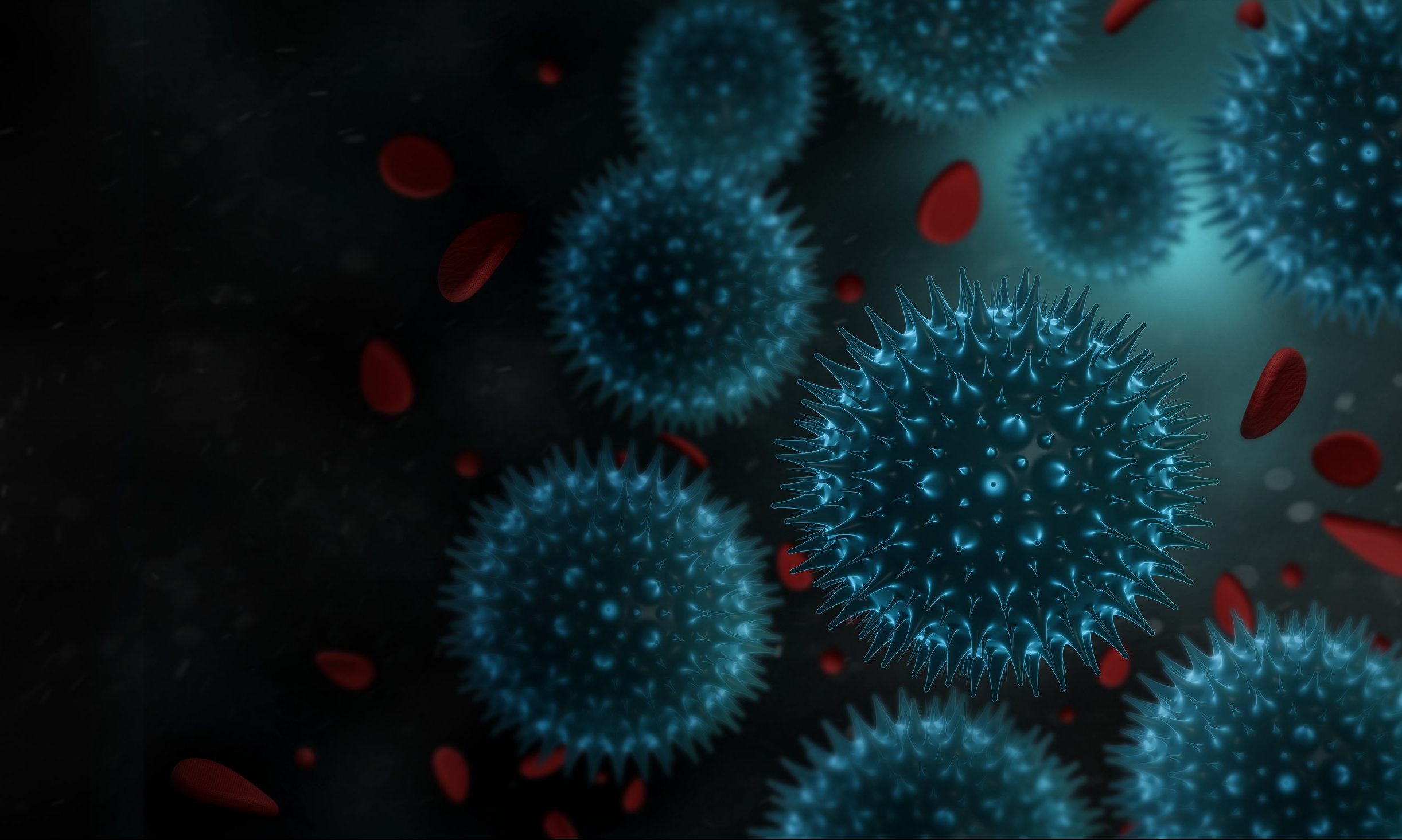 New research from the University of Alabama at Birmingham says that if there had been no stay-at-home orders issued in the U.S. in response to the coronavirus pandemic, the country would have experienced a 220 percent higher rate of infection and a 22 percent higher fatality rate than if such orders were implemented nationwide.
Seven states never imposed stay-at-home orders, or SAHOs. The study analyzed daily positive case rates by state against the presence or absence of statewide SAHOs between March 1 and May 4, the period when such orders began to be implemented. Twelve states lifted their SAHOs before May 4.
The researchers defined SAHOs as being in effect when a state's governor issued an order for residents of the entire state to leave home only for essential activities and when schools and nonessential businesses were closed.
"During March and April, most states in the United States imposed shutdowns and enacted SAHOs in an effort to control the disease," said Bisakha Sen, the study's senior author. "However, mixed messages from political authorities on the usefulness of SAHOs, popular pressure and concerns about the economic fallout led some states to lift the restrictions before public health experts considered it advisable."
The research also sought to determine if the proportion of a state's Black residents was associated with its number of positive cases. It found that there was.
"This finding adds to evidence from existing studies using county-level data on racial disparities in COVID-19 infection rates and underlines the urgency of better understanding and addressing these disparities," said study co-author Vidya Sagar Hanumanthu. 
The research can help advance a greater understanding of racial disparities in the health care system as a whole, and help leaders make future decisions about shutdowns as the virus continues to spread, Sen said.
"While the high economic cost makes SAHOs unsustainable as a long-term policy, our findings could help inform federal, state and local policymakers in weighing the costs and benefits of different short-term options to combat the pandemic," she said.
The study was published Friday in JAMA Network Open.
Finance director: Alabama expects to spend nearly all of $1.8 billion in CARES Act funds
"I think we'll be down to less than $10 million, and hopefully less than that," the state finance director said.
Alabama has until Dec. 30 to spend the $818 million that remains of $1.8 billion in federal CARES Act money allocated to the state, or the remaining funds revert back to the federal government, but the state's finance director believes that's possible, for the most part. 
"I think we'll be down to less than $10 million, and hopefully less than that," said Alabama State Finance Director Kelly Butler, speaking to reporters Wednesday. 
With new daily COVID-19 cases continuing to break records in Alabama and coronavirus hospitalizations reaching record levels this week, many have expressed concern that Alabama could leave millions on the table at a time when the money could do the most good. 
It's not clear if lawmakers in Washington D.C. will agree in time to extend the deadline for states to spend the cash, and Butler said Wednesday that state officials had hoped the extension would come to pass but aren't banking on it. 
"The reality is, if we're going to be able to get the money out the door, we can't wait on that any longer," Butler said. "So we've got to put the pedal to the metal and assume that December 30 is a hard cutoff, and that's the way we're operating." 
Butler explained that almost all of the CARES Act money to various state programs and entities are reimbursement programs, meaning those entities must show they spent the money on coronavirus-related expenses, as required by the federal government, then ask the state for reimbursement. 
"This is particularly true for local governments, state government agencies, hospitals," Butler said. 
Butler also explained that despite the many needs, the federal money comes with substantial limitations. 
"There is a perception out there that this money can solve everybody's problem, and can be used for everything that people want it to be used for," Butler said. "And the reality is that the Treasury guidance, particularly the audit guidance issued by the Treasury, it just does not allow us to do everything that everybody wants us to do, and the penalty, if we use the money outside the bounds outside the law and the regulations, is that the state has to repay the money." 
Gov. Kay Ivey on Nov. 23 allocated $3.6 million in CARES Act funds to food banks statewide, Butler noted, and another $2 million to a program that provides counseling for veterans with PTSD. 
"We have money out there for hospitals, nursing homes. We are in constant communication with them," Butler said. "We have done before this latest grant program, we've done one small business grant program, a faith-based organization grant program, a nonprofit organization grant program, a medical provider grant program, an agricultural producer grant program, so we haven't stopped since May." 
Asked whether any of the federal aid has gone to the Alabama Department of Public Health to help set up the administration of COVID-19 vaccines, Butler said the state has allocated more than $30 million to the Department of Public Health, but most of that was done before it was clear Alabama could get a vaccine this month. 
Butler said until recently it wasn't thought a vaccine would be available before the end of the year, and that "up until recently, it was not something that we were allowed to spend money on." 
"We have allocated a small amount to a company in Huntsville called Aclinnate Genetics for vaccine education, particularly in the African American community throughout the state," Butler said. 
There remains the possibility of reallocating unspent money to other programs, Butler said, as has been done twice before. That requires conversations between Butler, Gov. Kay Ivey and legislative leadership Butler said, adding that he anticipates at least one more reallocation before the deadline. 
"Our plans are to, as I've said daily, evaluate the programs and somewhere around the middle of this month, sort of do a final tally and go back to the Legislature and ask for reallocations so that we can allocate money to things that and programs that might need it," Butler said. 
One possibility would be to allocate additional money to the state's unemployment trust fund, Butler said. As much as $287 million could be reallocated to the fund, he said. 
"Health care, with the virus continuing, is also another definite possibility," Butler said. 
Asked about concerns some local governments and other groups have had that the entities don't have the money to spend, to then ask for reimbursement, Butler said that he has heard those concerns but that federal guidelines connected to the CARES Act funding are strict. 
"The reality is the Treasury guidance and the CARES act, we believe, prohibit us from sending the money out upfront," Butler said. "And it's just not something we believe we can do." 
Butler said the state has worked closely with local municipalities and groups, including the Black Belt Foundation, to help them apply for reimbursements and get the money returned quickly. 
A reporter asked about as-of-yet unpaid reimbursement requests of more than $850,000 from the Madison County Commission from August, and Butler said the state does have a backlog of requests, and that while the program was established on May 28, many local governments waited until August to submit applications.
Butler then said that he's been told the Madison County Commission's requests were being processed Wednesday and the commission should see that money soon. 
Butler said the state has received word from the U.S. Treasury that as long as those reimbursement requests are turned in before the Dec. 30 deadline "we will have a two to three month period to work out those prior bills as long as they were expenses incurred before December."