State settles Craig Pouncey defamation suit against Mary Scott Hunter
A defamation suit filed by Pouncey against former school board member Mary Scott Hunter was recently settled with Pouncey being awarded $100,000 by the state.
More than four years ago, Alabama Political Reporter first exposed what appeared to be suspicious activities aimed at derailing Dr. Craig Pouncey's selection as Alabama's State Superintendent of Education.
A defamation suit filed by Pouncey against former school board member Mary Scott Hunter was recently settled with Pouncey being awarded $100,000 by the state. According to Pouncey's attorney, Kenny Mendelsohn, no admission of liability by Hunter was offered under the terms of the agreement.
It is estimated the state spent as much as a million dollars or more on defense attorneys to protect Hunter and others. APR was able to identify nearly a half-million dollars in attorneys fees paid during the case, but assigning a final dollar figure is nearly impossible, because four contracts with top-tier law firms were for $195 per hour and open-ended.
The settlement puts an end to years of hearings, investigations, lawsuits, and recriminations.
State Board of Education members in July 2016, each received an anonymous package alleging that Pouncey plagiarized his doctoral dissertation and had used state property and personnel in the process.
Except for Hunter, board members ignored the anonymous complaint seeing it as a politically motivated smear campaign against Pouncey, who was the lead contender for the superintendent's job.
The move against Pouncey first came to light when two state senators and a lobbyist informed APR that Hunter was telling individuals at the 2016 Business Council of Alabama summer gathering that Pouncey had serious ethics problems and was "out of the running" for State Superintendent.
Later, APR reported that at Hunter's urging, then-General Counsel for ASDE, Juliana T. Dean, contacted the Ethics Commission.
In a letter sent July 15, via email from Hugh Evans III, then-General Counsel for the State Ethics Commission to the Alabama State Department of Education, Evans wrote, "We have received a complaint alleging certain possible violations of the Ethics Law on the part of Warren Craig Pouncey."
This was highly unusual as, under the state Ethics Act, ethics complaints are to be guarded with the same secrecy of a grand jury investigation.
Then-state senators Gerald Dial and Quinton Ross held a series of bipartisan legislative committee meetings to investigate the allegations. Dial and Ross's efforts cast a bright spotlight on questionable activities at ALSDE.
Pouncey was later cleared of all allegations, but the damage was done, and he was denied the superintendent's position.
The job went to Micheal Sentance, a New England lawyer who had never been a school superintendent. Sentance's tenure was short-lived.
An internal investigation conducted by ALSDE attorney, Michael Meyer, concluded that board member Hunter, then-interim Superintendent Philip Cleveland, and ALSDE attorneys Dean, James R. Ward III, and Susan Tudor Crowther had coordinated to deny Pouncey the job as superintendent. The internal investigation also found unnamed individuals who may have participated in the plot.
"Most regrettably, these five participants have caused grave and serious harm," the report stated, "and cast a major shadow on the veracity and credibility of the State Department of Education and the State Board of Education (through no fault of the majority) that still lingers to the present day."
Hunter, Cleveland, Dean, Ward, and Crowther denied all of the report's allegations.
After Meyer released his report, there were allegations of retribution against him and his wife, Tracey, a longtime legislative liaison. Meyer was transferred out of ALSDE and to the state Department of Human Resources, and his wife's position was eliminated without notice.
Pouncey's civil defamation claim also included Dean, Cleveland, and Crowther. However, Judge Roman Shaul released them from the suit, saying Pouncey's lawsuit "fails to allege facts that demonstrate these individual defendants were the source of any information that was disseminated to the public and/or that these individuals made any comments about the plaintiff that was not protected."
Numerous reports from APR chronicled what appeared to be a haphazard attempt to smear Pouncey.
APR investigative reporter Josh Moon, deceased colleague Sam Mattison and education writer Larry Lee played vital roles in bringing the matter to the public attention.
Pouncey currently serves as president of Coastal Alabama Community College.
Alabama Education Association, Board of Medical Examiners meet over excuses to break COVID-19 quarantines
Prior to the meeting, the AEA on Nov. 5 threatened legal action against the board over the matter.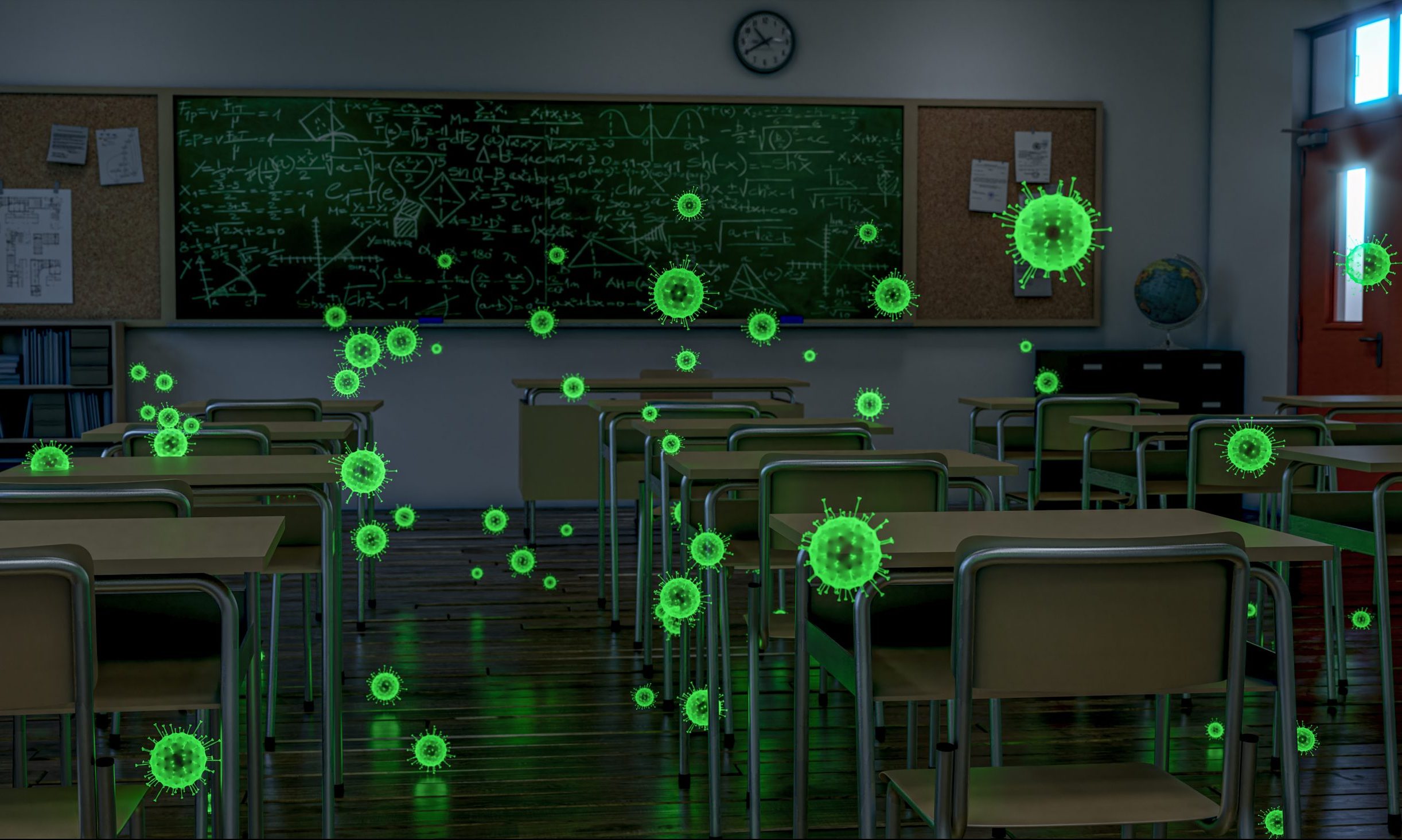 Officials with the Alabama Education Association and the Alabama State Board of Medical Examiners met on Thursday to discuss a concern the association has with doctors who write excuses to allow students to return to school before their mandated COVID-19 quarantine periods expire.
At the meeting between Theron Stokes, associate executive director of the Alabama Education Association, and William Perkins, executive director of the Alabama State Board of Medical Examiners, Stokes learned that the board wasn't aware of the problem, the AEA said in a press release. 
"Both groups agreed to set up a meeting with educational and medical organizations on the front lines of the COVID-19 pandemic in Alabama," the AEA said in the release. "A meeting should be held before the end of the year and will allow the AEA and the Board of Medical Examiners, as well as other educational and medical organizations, to review existing guidelines issued by the Alabama Department of Public Health and the Centers for Disease Control and ensure conformity in following those guidelines." 
In a letter to Perkins on Thursday, Stokes wrote that it was AEA's understanding that the board was aware of the problem, but he wrote that during their meeting he became aware that neither the board nor Perkins was aware of the problem. 
"It was not the intent of AEA to cause any unnecessary problems for you, the doctors you represent, or your organization regarding this matter," Stokes wrote. 
Prior to the meeting, the AEA on Nov. 5 threatened legal action against the board over the matter. 
"It is our firm belief that there exists no medical scenario under which these students could be written out of quarantine and that to do so is violative of ADPH and CDC quarantine recommendations," Stokes wrote in the Nov. 5 letter. 
Stokes in his recent letter notes that both agreed in the meeting to bring together representatives of the other organizations to come up with a uniform procedure for following state and federal guidelines. 
"I agree with your plan to conduct this meeting and finalize our goals before the holidays," Stokes wrote.