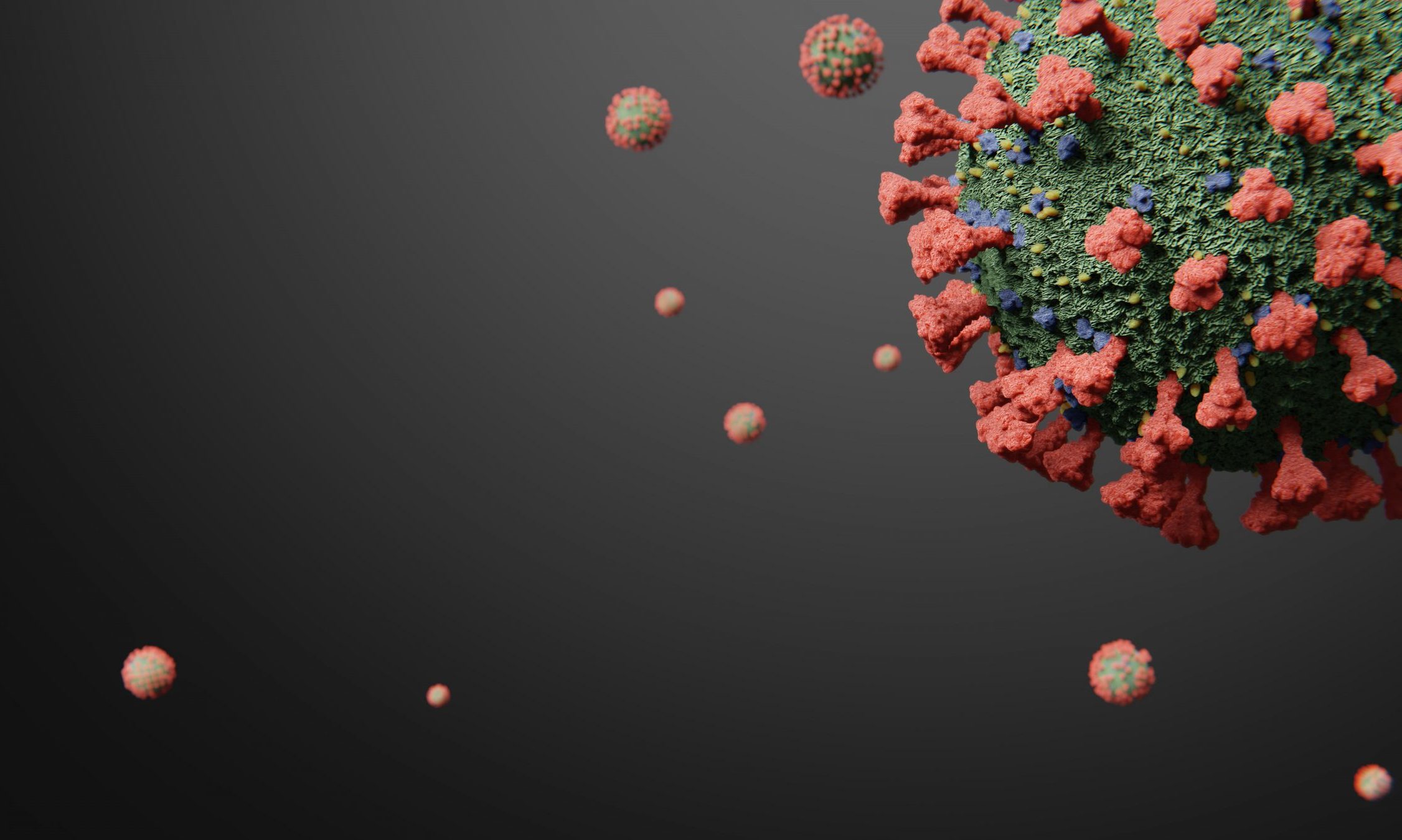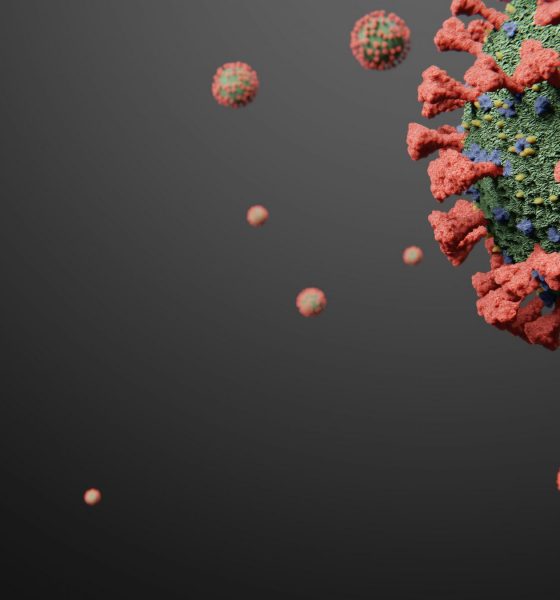 Alabama Hospital Association president: COVID-19 "utterly out of control"
Not since Aug. 14, during the state's summer peak, has Alabama had such a high number of hospitalizations.
Alabama continued to set new COVID-19 records on Thursday when the state's 14-day average for new daily cases was a record-high 1,911. The last record was set on July 25, during the heart of the state's summer surge. 
Coronavirus hospitalizations across the state continued surging Thursday as well, reaching 1,315. Not since Aug. 14, during the state's summer peak, has Alabama had such a high number of hospitalizations. The state's seven-day average for daily hospitalizations on Wednesday was 44 percent higher than from a month before. 
"There's just no other way to describe it than utterly out of control at this point," said Dr. Don Williamson, president of the Alabama Hospital Association and former state health officer, speaking to APR on Thursday. 
"I don't see anything to break the momentum of the pandemic. Not for the next two months at least," Williamson said. "We're going to go through Thanksgiving. We then roll right into the Christmas season. There will be Christmas parties. Christmas shopping. Then we roll into Christmas and then we roll into New Year's." 
Williamson shared a quote he's heard used elsewhere recently that "family gatherings at Thanksgiving may result in funerals at Christmas." 
Dr. Henry Walke, the Centers for Disease Control and Prevention's COVID-19 incident manager, told reporters on Thursday that the CDC is recommending against travel for the Thanksgiving period. 
Just 13 percent, or 213, of the state's supply of intensive care beds were available on Wednesday, Williamson said, but it's not just the availability of ICU beds that can present a problem. Staffing shortages due to COVID-19 illnesses are a problem in most hospitals now, he said, because community spread is so prevalent that many health care workers are becoming sick, likely contracting it from their communities and not from workplaces. 
Williamson said hospitals from Huntsville to Dothan are quickly filling with coronavirus patients, stressing resources and overburdening the already stressed health care workers. 
"It's emotionally exhausting," Williamson said of health care workers caring for so many coronavirus patients. "Because they know how some of this comes out, no matter what they do." 
The state this week set four record-high seven-day averages for new daily cases, including a new record on Thursday, but Thursday's record-setting 14-day average, which smooths out data and gives a clearer picture of rising cases, was a first since July. 
Over the last two weeks, Alabama has seen a 23 percent increase in the number of new coronavirus cases compared to the previous two weeks, the Alabama Department of Public Health said in tweets Thursday morning. 
"The increases are widespread across the state, with 53 of Alabama's 67 counties (79%) affected (range: 0.7% – 51.9% increase). So as we approach this holiday season, be sure to take steps … to protect yourself, your friends, & your family from #COVID19," ADPH said in the tweets. 
The positivity rate remains dangerously high in Alabama as well, a sign public health experts say means cases are going undetected. The 14-day average positivity rate was 22 percent Thursday and should be below 5 percent to ensure adequate testing is being conducted.  
"We haven't seen numbers this high since our surge this summer. We continue to see increases in hospitalization and deaths in the state," said Dr. Bertha Hidalgo, an epidemiologist and associate professor at UAB's School of Public Health, in a message to APR on Thursday. 
Hidalgo also expressed concern over the state's surging cases, hospitalizations and rising deaths as the holidays near and people may be making plans to gather indoors. She said the hope is that mitigation strategies such as masking, opening windows and doors to increase ventilation indoors, distancing and washing of hands will all help avoid additional transmission in our communities. 
"If, however, people don't put those prevention strategies in place, we may see a continued increase in cases and positivity, which will only exacerbate the already tenuous hospitalization numbers and numbers of deaths we are seeing in the state," Hidalgo said. 
"We are experiencing high rates of transmission in the community, so the odds of someone who is positive showing up at a family gathering over Thanksgiving is higher than it would be, for example, in the month of September, when our case counts and percent positivity was lower than it is now," Hidalgo said. 
The Alabama Department of Public Health on Wednesday reported 72 new COVID-19 deaths, bringing the state's 14-day average of deaths to a record-high 28. 
Deaths are lagging indicators of the spread of coronavirus and can take weeks and even months to occur after infection, and it takes the Alabama Department of Public health time to collect and analyze data to confirm a COVID-19 death. 
ADPH on Nov. 11 announced the department had begun reviewing a large number of older deaths from ADPH's Alabama Center for Health Statistics, which may result in newly reported deaths that occurred in the past.
Williamson noted that while vaccines may be nearing emergency use approval, it will take many months before the vaccines are available to the wider public, and the new monoclonal antibody treatment  Bamlanivimab will be in short supply, once it starts being shipped out next week. He said there's expected to be 300,000 doses available nationwide by the end of January. 
"That sounds like a lot of drug until you realize we had 140,000 cases yesterday," Williamson said of the daily count added across the country. 
Finance director: Alabama expects to spend nearly all of $1.8 billion in CARES Act funds
"I think we'll be down to less than $10 million, and hopefully less than that," the state finance director said.
Alabama has until Dec. 30 to spend the $818 million that remains of $1.8 billion in federal CARES Act money allocated to the state, or the remaining funds revert back to the federal government, but the state's finance director believes that's possible, for the most part. 
"I think we'll be down to less than $10 million, and hopefully less than that," said Alabama State Finance Director Kelly Butler, speaking to reporters Wednesday. 
With new daily COVID-19 cases continuing to break records in Alabama and coronavirus hospitalizations reaching record levels this week, many have expressed concern that Alabama could leave millions on the table at a time when the money could do the most good. 
It's not clear if lawmakers in Washington D.C. will agree in time to extend the deadline for states to spend the cash, and Butler said Wednesday that state officials had hoped the extension would come to pass but aren't banking on it. 
"The reality is, if we're going to be able to get the money out the door, we can't wait on that any longer," Butler said. "So we've got to put the pedal to the metal and assume that December 30 is a hard cutoff, and that's the way we're operating." 
Butler explained that almost all of the CARES Act money to various state programs and entities are reimbursement programs, meaning those entities must show they spent the money on coronavirus-related expenses, as required by the federal government, then ask the state for reimbursement. 
"This is particularly true for local governments, state government agencies, hospitals," Butler said. 
Butler also explained that despite the many needs, the federal money comes with substantial limitations. 
"There is a perception out there that this money can solve everybody's problem, and can be used for everything that people want it to be used for," Butler said. "And the reality is that the Treasury guidance, particularly the audit guidance issued by the Treasury, it just does not allow us to do everything that everybody wants us to do, and the penalty, if we use the money outside the bounds outside the law and the regulations, is that the state has to repay the money." 
Gov. Kay Ivey on Nov. 23 allocated $3.6 million in CARES Act funds to food banks statewide, Butler noted, and another $2 million to a program that provides counseling for veterans with PTSD. 
"We have money out there for hospitals, nursing homes. We are in constant communication with them," Butler said. "We have done before this latest grant program, we've done one small business grant program, a faith-based organization grant program, a nonprofit organization grant program, a medical provider grant program, an agricultural producer grant program, so we haven't stopped since May." 
Asked whether any of the federal aid has gone to the Alabama Department of Public Health to help set up the administration of COVID-19 vaccines, Butler said the state has allocated more than $30 million to the Department of Public Health, but most of that was done before it was clear Alabama could get a vaccine this month. 
Butler said until recently it wasn't thought a vaccine would be available before the end of the year, and that "up until recently, it was not something that we were allowed to spend money on." 
"We have allocated a small amount to a company in Huntsville called Aclinnate Genetics for vaccine education, particularly in the African American community throughout the state," Butler said. 
There remains the possibility of reallocating unspent money to other programs, Butler said, as has been done twice before. That requires conversations between Butler, Gov. Kay Ivey and legislative leadership Butler said, adding that he anticipates at least one more reallocation before the deadline. 
"Our plans are to, as I've said daily, evaluate the programs and somewhere around the middle of this month, sort of do a final tally and go back to the Legislature and ask for reallocations so that we can allocate money to things that and programs that might need it," Butler said. 
One possibility would be to allocate additional money to the state's unemployment trust fund, Butler said. As much as $287 million could be reallocated to the fund, he said. 
"Health care, with the virus continuing, is also another definite possibility," Butler said. 
Asked about concerns some local governments and other groups have had that the entities don't have the money to spend, to then ask for reimbursement, Butler said that he has heard those concerns but that federal guidelines connected to the CARES Act funding are strict. 
"The reality is the Treasury guidance and the CARES act, we believe, prohibit us from sending the money out upfront," Butler said. "And it's just not something we believe we can do." 
Butler said the state has worked closely with local municipalities and groups, including the Black Belt Foundation, to help them apply for reimbursements and get the money returned quickly. 
A reporter asked about as-of-yet unpaid reimbursement requests of more than $850,000 from the Madison County Commission from August, and Butler said the state does have a backlog of requests, and that while the program was established on May 28, many local governments waited until August to submit applications.
Butler then said that he's been told the Madison County Commission's requests were being processed Wednesday and the commission should see that money soon. 
Butler said the state has received word from the U.S. Treasury that as long as those reimbursement requests are turned in before the Dec. 30 deadline "we will have a two to three month period to work out those prior bills as long as they were expenses incurred before December."