Over the last 11 months, the teachers in Alabama's public schools have slogged through an ever-changing mishmash of virtual and in-person teaching, often working 80 or 90 hours per week to serve the kids in their classes. 
Your kids. Our kids. 
Throughout this pandemic, teachers have been dying at a remarkable rate in some districts. Since November alone, at least 10 Montgomery Public Schools teachers have died — at least seven of those from COVID-19. Across the country, at least 400 school workers have died from COVID.
Outbreaks have sent teachers and their co-workers to ICUs and hospital rooms for days or weeks, and those same outbreaks have shuttered classrooms and upended lesson plans for months on end. They have mostly dealt with those outbreaks — and the cleaning to prevent them — on their own, as cleaning supplies, additional custodians and guidance from the state have been limited or non-existent. 
It has been an exhausting, terrifying, confusing and infuriating year inside Alabama's public schools. 
And now, to pour salt in an open wound, rightwing nuts are calling them lazy and trying to lay the deaths of children at their feet. 
This sort of ignorant rhetoric against public school employees isn't new for the right, of course. They'll beat any drum against public education in the hopes of diverting public dollars to private businesses and using tax dollars to aid white flight. But the latest bit of vitriol has been spurred by a New York Times story with a particularly bad headline, coupled with the decision of Montgomery Public Schools to return to all virtual learning after the recent teacher deaths. 
The Times story, "Surge of student suicides pushes Las Vegas schools to reopen," which was published over the weekend, quickly became popular among the the-virus-is-a-hoax crowd, and they took to social media to proclaim that this was proof that virtual learning during the pandemic was riskier than in-person instruction. 
The problems are plentiful, starting with the headline. Because there's actually no "surge" of suicides. As the Nevada Current noted in a story from November, the 18 suicides among Clark County youth this year is, sadly, on the high end of what the district usually sees. 
The Current noted there were 10 youth suicides in 2019 — a five-year low — but there were 20 in 2018. 
Nationally, youth and young adult suicide rates have more than doubled over the last decade and they are now the second-leading cause of death among school children, eclipsed only by accidents. 
And that brings us to the biggest problem with the rightwing nuts' blame game. 
Adolescent suicides are a national emergency and we're doing diddly-squat to fix them. In fact, we've been making things worse over the last several decades by not ensuring that every child has access to — and actually takes advantage of — quality health care, including mental health screenings.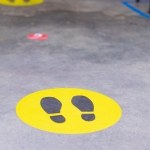 After rash of deaths, AEA calls on MPS to reassess coronavirus protocols
With 10 deaths since November and four deaths within 48 hours, AEA says MPS officials must act to protect teachers and staff.
Additionally, despite an obvious need for mental health professionals working within our public schools, we don't have them there. And the only time we even considered putting them there was in response to the possibility of additional gun laws meant to curb school shootings. 
All of a sudden, the GOP became really interested in mental health issues. 
And yet, when it came time to allocate funding to these issues, guess where the money went? To arming school employees and placing armed guards in schools, because nothing prevents school shootings quite like having more guns in schools. (Maybe a few mental health professionals roaming the halls of Congress and the Statehouse wouldn't hurt either.)
But whether it's forcing them to carry a gun with their lesson plans or sending them back to work in a petri dish, once again, the lone line of defense for American school children is the public school teacher. And God forbid they have the gall to say they'd like to not die doing this job. 
What a travesty this all is. From the very beginning, when that bumbling orange oaf refused to acknowledge the seriousness of the virus, to the Alabama Department of Education literally fighting the implementation of a better testing and tracing system, to there never being a clear federal or state plan, to teachers being forced to buy their own cleaning supplies and erect their own safety barriers. 
And then, to add insult to injury, when there's finally a vaccine, teachers are in the third tier and there's no plan whatsoever for getting them all vaccinated. 
If we're fortunate enough to have a few teachers left when this is all over, thank them. Or, actually, just thank them now. They've earned it.