Heated debate erupted in the House Judiciary Committee on Wednesday over legislation that would have effectively repealed the Alabama Habitual Felony Offender Act and potentially opened up a pathway for some repeat offenders to eventually be released from prison. Due to the strong opposition to the bill from some members, it was referred to a subcommittee for further work.
"This is something I have been working on for a very long time," said state Rep. Chris England, D-Tuscaloosa, who sponsored House Bill 107. "This bill repeals the Habitual Offender Act."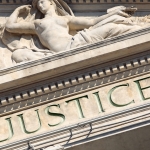 Criminal justice reform bills pass out of House Judiciary Committee
The bills would continue a trend of more progressive reforms that are slowly rolling back mandatory minimum sentencing laws.
The Habitual Felony Offender Act was aimed at stopping crime by giving a life sentence to anyone with three serious felonies. At the same time, it increased Alabama's prison population. The Alabama Legislature never properly funded the Alabama prison system over the years, so the state has a tremendous shortage of prison capacity in order to keep all of the state's inmates locked away.
England said that if this bill is passed, it will give the judge and the prosecutor the ability to look back at some of these life sentences and offer the offender the possibility of parole.
"Many of these individuals have been in prison for 20 to 25 years," England said. "This takes the life without parole penalty for drug offenses and removes that possibility."
England is an attorney for the city of Tuscaloosa. He is also the chair of the Alabama Democratic Party.
Odenville Republican state Rep. Jim Hill — a retired St. Clair County judge and chairman of the House Judiciary Committee — said that sentencing reform in 2014 did much of the same thing for sentencing since 2015.
"This act is no longer applicable," Hill said. "This makes what we did under the guidelines retroactive."
Rep. Matt Simpson, R-Daphne, a former prosecutor in Baldwin and Mobile counties, said: "That is not exactly correct. There are some sentences outside of the guidelines." He added, "As prosecutors, there are aggravating factors that allow prosecutors to bump up the sentence using the Alabama Habitual Offender Act, if these aggravating factors are present."
For example, the attempted murder of a police officer, Simpson said: "When I was a prosecutor we tried to figure out a way to use aggravating factors to bump up the sentence." Simpson cited examples including elderly abuse, racketeering, conspiracy and the sexual abuse of a child under the age of twelve.
"The value of the property," Simpson said. "Stealing $1,000 is under the guidelines, but stealing $1.7 million can be prosecuted under habitual offender."
After 25 years that person should get an opportunity for a review under HB107, England said.
"Instead of us paying for them as they get older. What we are talking about is whether somebody has a right to review," he said.
Simpson said that if a person was put away for life, he did not want their victims to receive a notice in the mail that their attacker is about to get parole. Simpson said that he used to prosecute child sex crimes. If somebody was sexually abused under the age of 12, Simpson said: "I don't have to worry about getting a notice of a parole hearing for their abuser."
"95 percent of inmates get out," England said. "What we are talking about is just two or three percent."
State Rep. Alan Farley, R-McCalla, made a motion to consider the bill in a criminal subcommittee "so they can get it right." Hill agreed and told the Director of the Alabama Law Institute to work with England and Simpson on HB107.
"Sentencing reform got most of the nonviolent offenders out of prison over the last five years," Simpson said. "Most of those that are left are violent. … I understand that we have a prison crisis, but I want us to think about public safety as well."